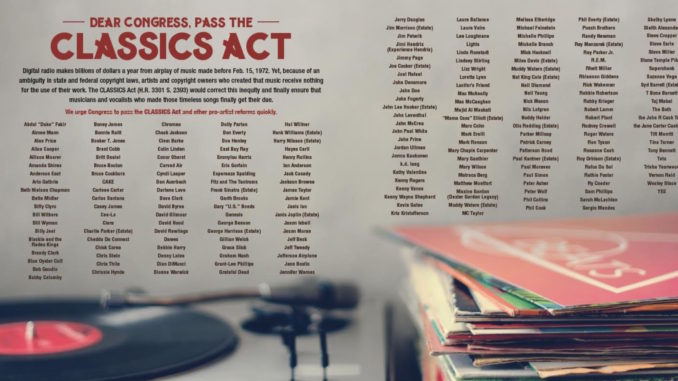 Content Creators Coalition's (c3) has created a new advertisement to call awareness to the exploitation that exists related to pre-1972 recordings not receiving royalties.
The campaign rallies artists and the broader music community around ending the injustice where some digital music services such as SiriusXM are using loopholes to not pay royalties.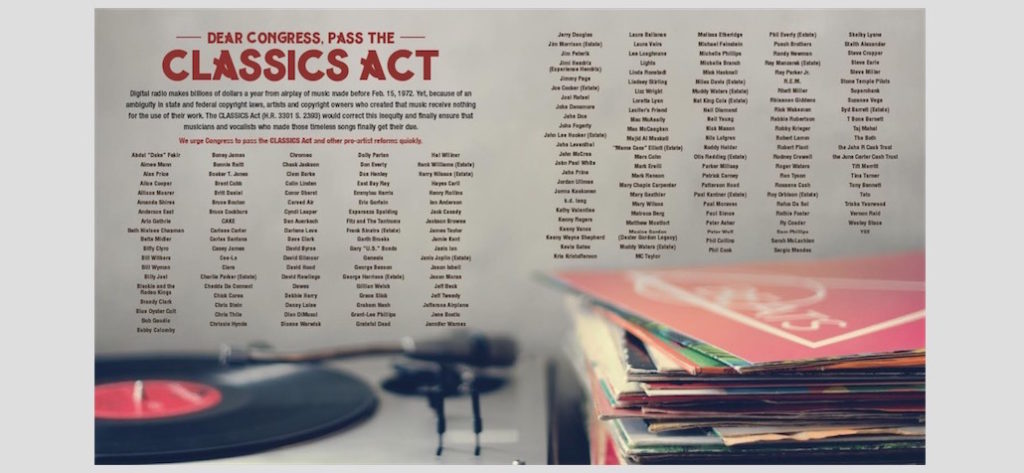 Because of a loophole in legislation, some of the most iconic and influential songs ever recorded are being played on radio stations and elsewhere for free, ripping off their writers and producers.
SEE 'PLAY FOR FAIR PAY' in CaliforniaRocker.com
The CCC, along with allies in the fight to pass the CLASSICS Act, is running the following advertisement appearing Wednesday in Politico to highlight the broad artist support for the CLASSICS Act.
Since December, when c3 first sent this petition to Congress in support of the CLASSICS Act, the effort has grown from the original 38 artists to now include over 200 artists and eight leading music organizations.