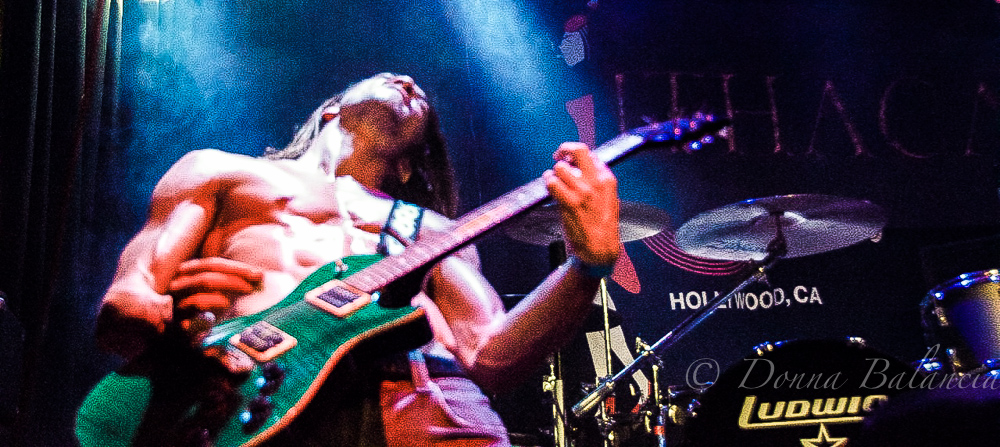 L.A. Guns Among Bands That Rally for Radio Royalties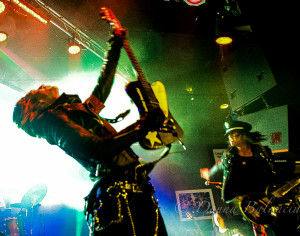 By DONNA BALANCIA — L.A. Guns and a range of bands performed at the Whisky a Go Go Friday night to support the Fair Play Fair Pay Act of 2015.
With a lineup mixed with veteran and young performers, musicians got out the word that radio needs to pay if they play. As things stand now, musicians don't receive any money from AM-FM radio play.
Sponsored by MusicFirst and artists rep SAG-AFTRA, L.A. Guns headlined the awareness event, supported by bands Vudu Fly; Mr. White; Takin' Nam3z; The Wyldz; Ithaca; and Ashes Of Eagles.
MusicFirst, with the support of SAG-AFTRA, is promoting and looking for support for a congressional bill that enables musicians and artists to be paid when their music plays on the radio. It also is looking for parity across music platforms via Internet and satellite.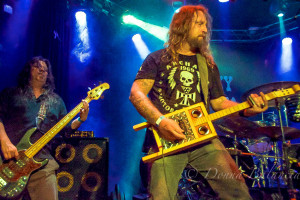 "We have a music economy, if you love music you want people to take a chance and develop," said Dan Navarro, SAG-AFTRA vice president, recording artists. "They can't do that if they're not getting paid."
The Fair Play Fair Pay bill closes the AM/FM performance rights loophole, makes all radio services pay a fair market rate for all music (including pre-1972 music), and streamlines payments to music producers. Please support the act by signing HERE
Navarro said with so few ways for musicians to earn a living today in view of new technologies, and illegal downloading and file-sharing, radio plays an important component.
"To earn a living from making music is their dream, it's every artist's dream to be successful in the art that they love," Navarro said. "Radio isn't paying royalties, it's not promoting the artists any more, this must change."
Ted Kalo, executive director of MusicFirst said, "We're asking people to write their congressmen and support this bill that enables artists to earn their fair share when their music is played on the radio."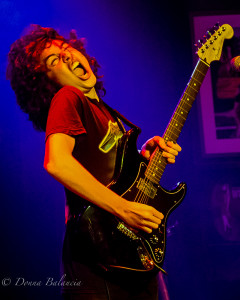 For more information go to the MusicFirst website.
As for the rockin' music on Friday night, the youngsters arguably outshined the veteran musicians at the Whisky.
"We love playing here, we've played here a lot," said middle-schooler Maxx Henry, the drummer for the band Mr. White, a three-piece group from Irvine.
Supported by their parents and friends, the guys really have some talent with lead guitarist Nick Brodeur electrifying the audience, supported by his amazingly composed bassist brother, Will Brodeur and wildly talented drummer, Henry. If you added these guys' ages together it wouldn't be more than 45.
Mr. White the band clearly has a story to tell. Stay tuned.
Another young band, Takin' Names, supported the evening with some rockin' tunes, some familiar, and some originals, that the audience enjoyed.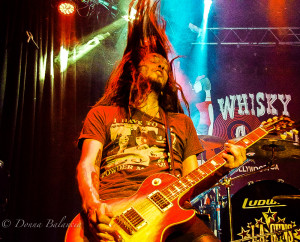 The rest of the lineup brought originality, as Ithaca showed off their chops as well as their long hair and toned physiques; Wyldz came all the way from France to show how it's done, and Ashes of Eagles kept the audience engaged and did it with a smile.
San Diego County-based Vudu Fly has an interesting sound, complete with a lead vocal guy who doubles as a slide guitarist — only this slide is made from a cigar box.
"My dad and I make electric guitars out of cigar boxes," said Aaron Quick of Vista, Calif. He played one of his prized instruments to close out the Vudu Fly set.
For more information on Vudu Fly, check out their Facebook page.
The Wyldz probably were the most visually compelling of the bands during the night.  That's not because of creative costuming, but solely because of guitarist Alex Dhee, whose guitar play and wild athletics steal the show. It doesn't hurt their appeal to the girls that The Wyldz have French accents.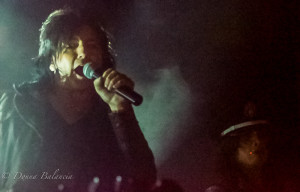 Headliner L.A. Guns certainly bring the stage presence of a veteran group. With two of the early  members remaining from the 1980s band, guitarist Michael Grant and bassist Kenny Kweens bring a new flavor to a fun act from the past. The band has seen its share of members come and go, and for them, flexibility has been the key to financial longevity.
"As artists, it's important to have as much control over our music as possible and to be compensated for our work at all times," L.A. Guns said in a release. "The current AM/FM loophole takes advantage of not only bands like ourselves with deep music catalogs, but also up-and-coming artists who are just entering the industry. By forcing radio stations to step up, this bill levels the playing field. So let's get it passed in Washington and support the next generation of rockers."
See more at on the Fair Play Fair Pay Act here.
The current lineup of L.A. Guns consists of Phil Lewis on vocals and Steve Riley on drums as well as Michael Grant on guitar and Kenny Kweens on bass.
## #FairPlayFairPayAct
[Best_Wordpress_Gallery id="15″ gal_title="MusicFirst"]