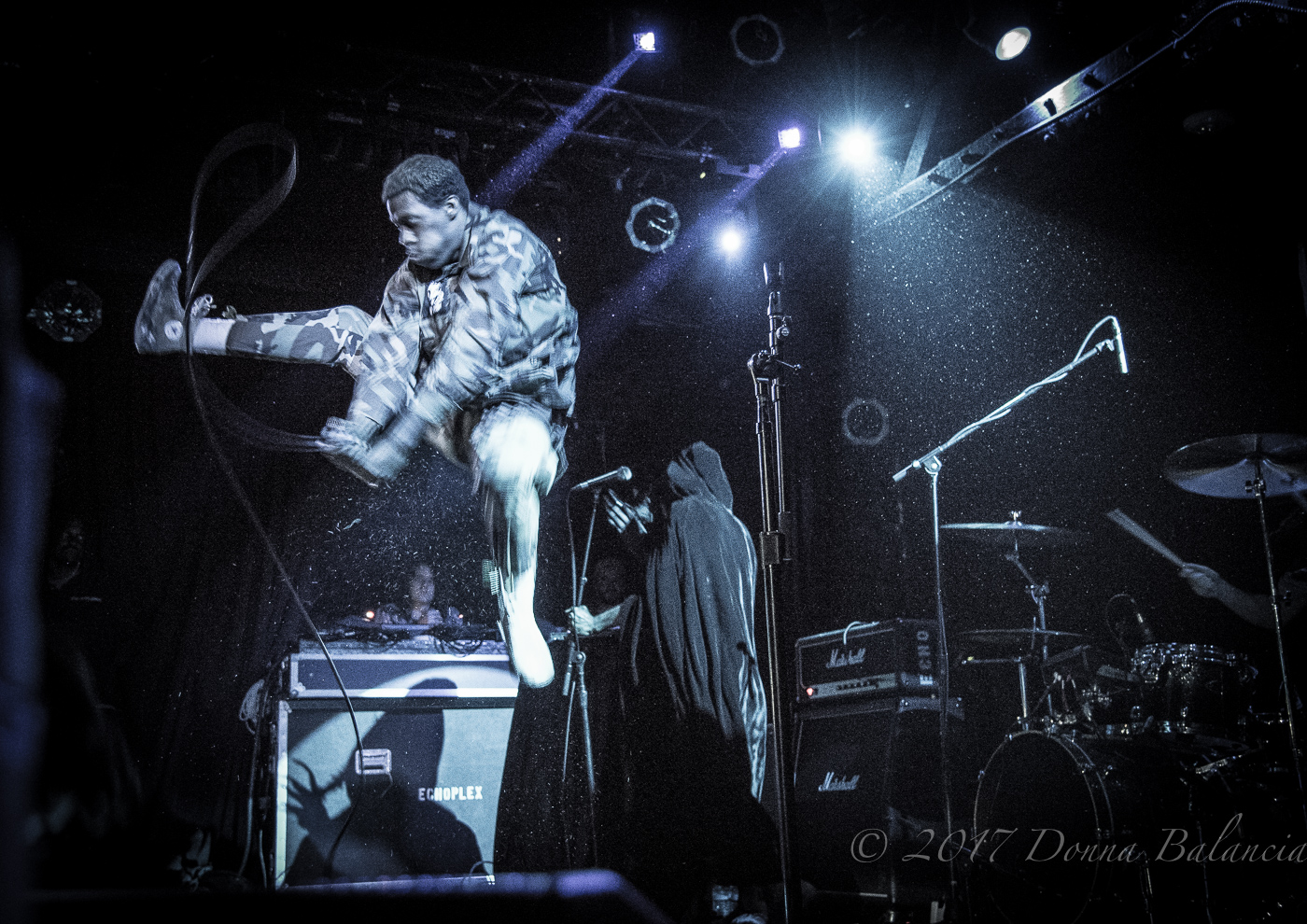 Ho99o9 at Echoplex is Incredible Punk Pandemonium
By DONNA BALANCIA
There's something new with Horror (Ho99o9) and it's about time an interesting, semi-new genre came to town. And OK maybe the genre is not so new, but Ho99o9 presents it in an amazing, wild style.
United States of Horror (Ho99o9)
They call it "Horror Rap," but the stuff that the band Ho99o9 Horror does, bares a striking resemblance to something called punk. There are stage divers — anyone and everyone had a chance to jump on and jump off.  There's an obvious air of mass rebellion, and there's a ton of crowd surfing going on.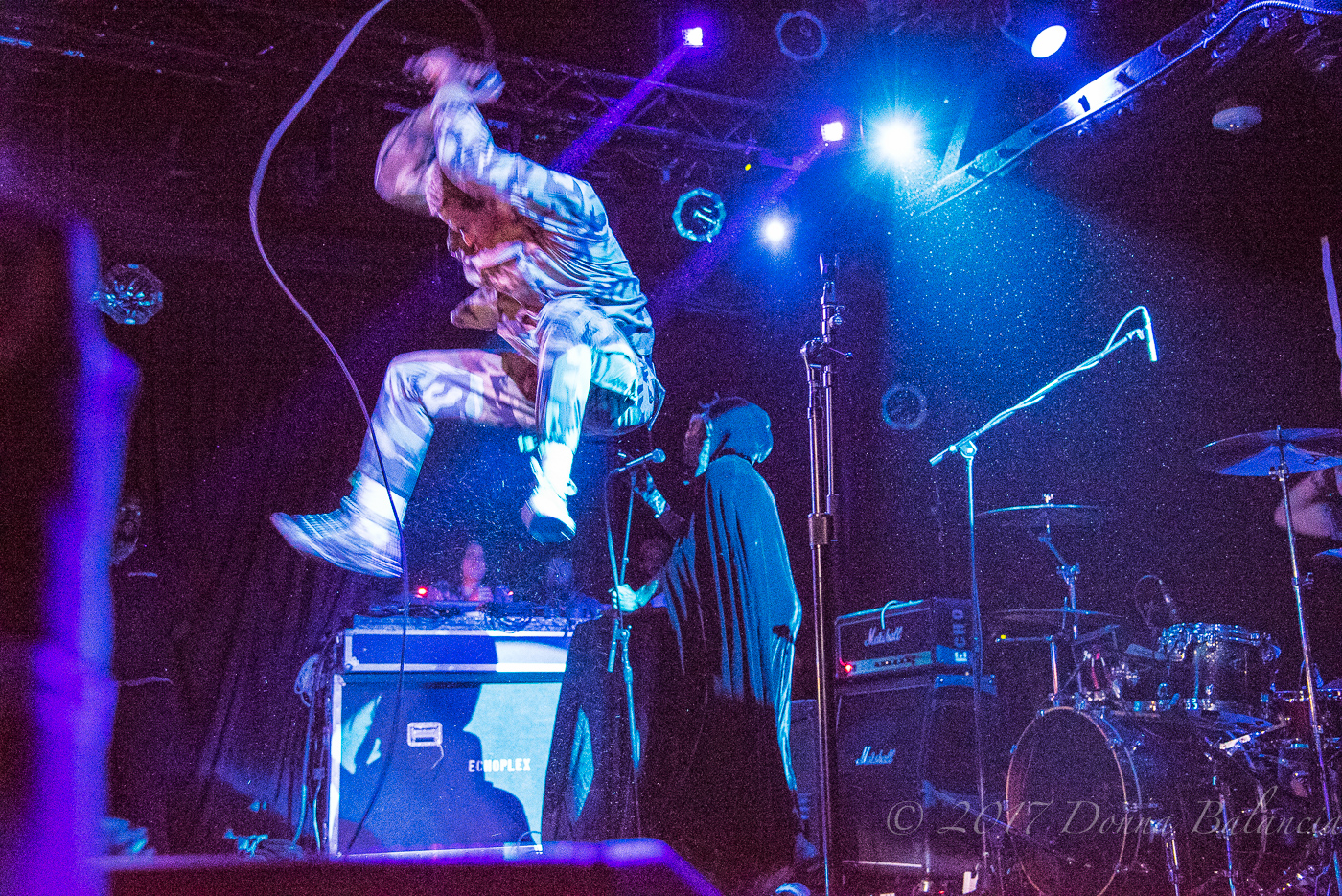 Horror: A Mix of George Clinton and Bad Brains
Ho99o9 is like a cross between George Clinton because of the glam costuming, and The Bad Brains with a horror show thrown in. The stage is dark by deliberate decision and so is the fast-paced, punk-style music that accompanies the performance. People by the tens per minute jump on stage and take a running start in leaping off into the audience.
Horror has a new album called United States of Horror (United States of Ho99o9).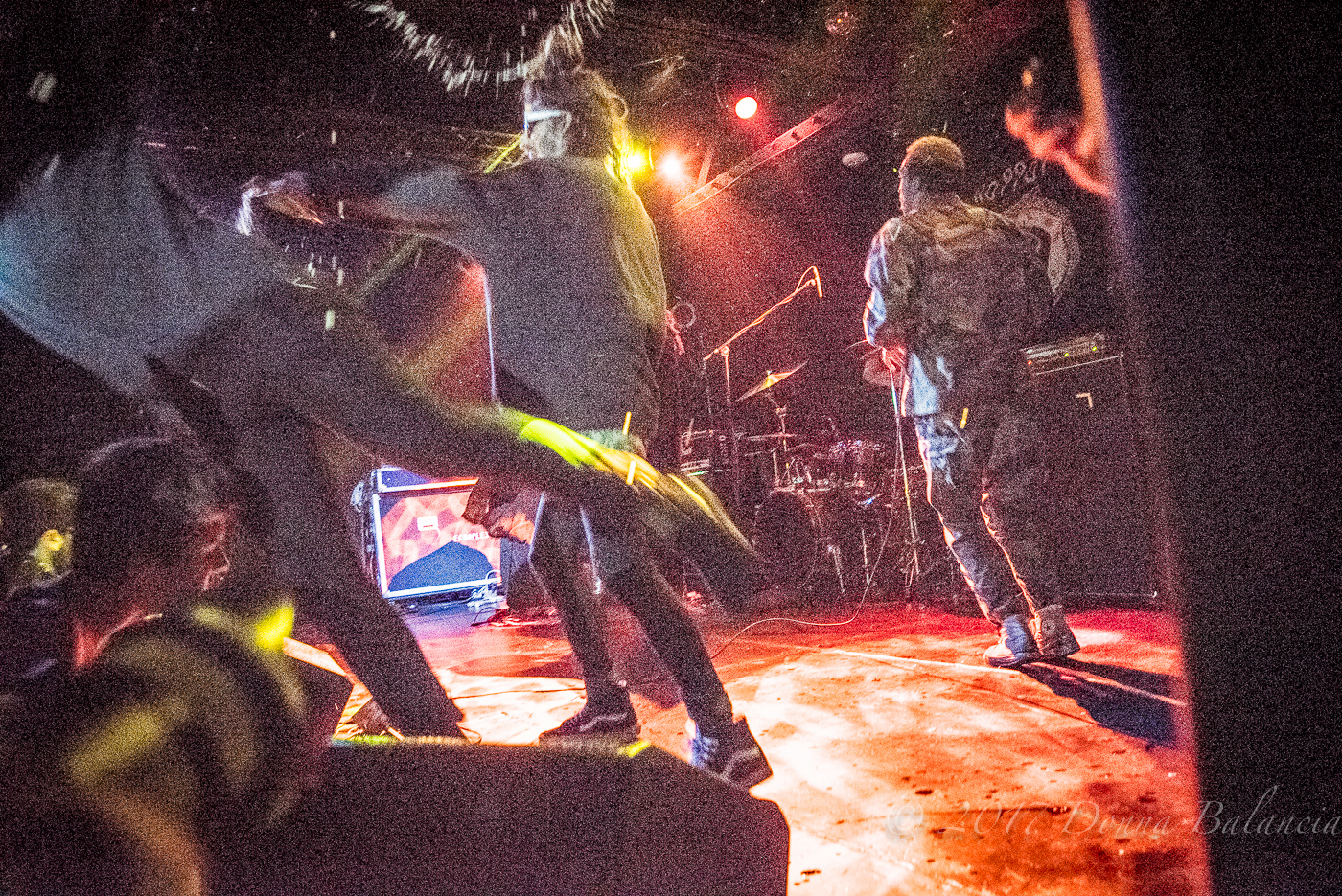 Ho99o9 makes the whole place one wild sea of moshing bodies — sometimes getting to the point of being scared you might get injured or squashed, or crushed by a flying body.  We've been to many shows over the years, but this is different. It's quite a remarkable, energy-frought seen unlike anything we've experienced in many years and for that we say thank goodness.
Hiding behind the rigging is not a bad idea when attending a Ho99o9 show, at least no one will land on you and you have something to hang on to as the moshers push you further and further to the perimeter of the audience.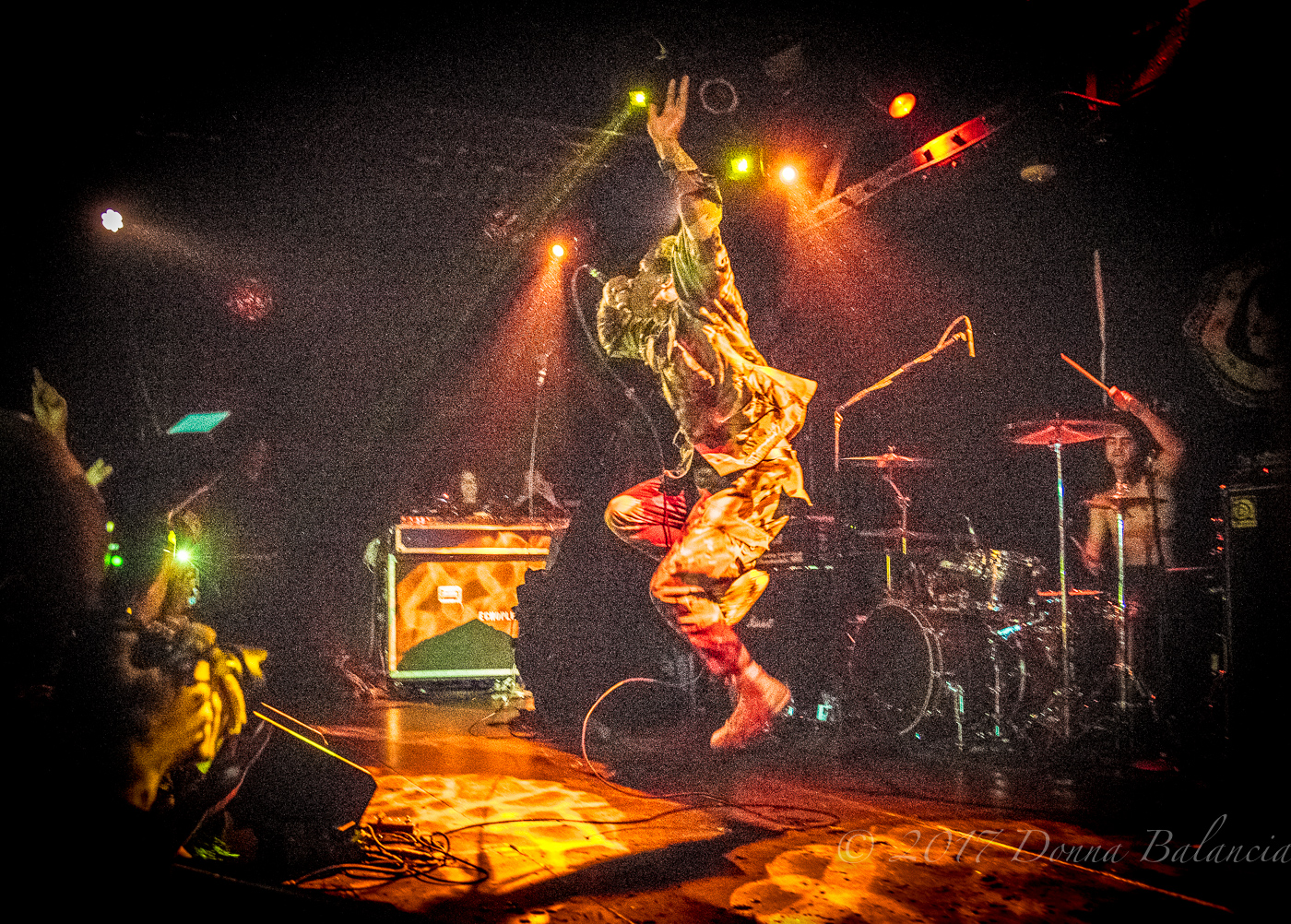 This act is something to see and is not to be missed the next time Ho99o9 is in town.  There hasn't been anything like this in a long, long, time. The Echoplex was filled to capacity to the point where there was no fear of jumping off the stage and landing on the floor — there simply was no space at all.
If the words were understood, we could probably analyze more fully what these guys were talking about Friday night, as English and non-English speaking people in the audience had a hard time. But it's more about the audience — this is a high-intensity show, with fans slamming the stage with their hands, flipping speakers, slappling sweatshirts on the stage and being, as the band simply called them, "rowdy."  But this was way, way beyond that.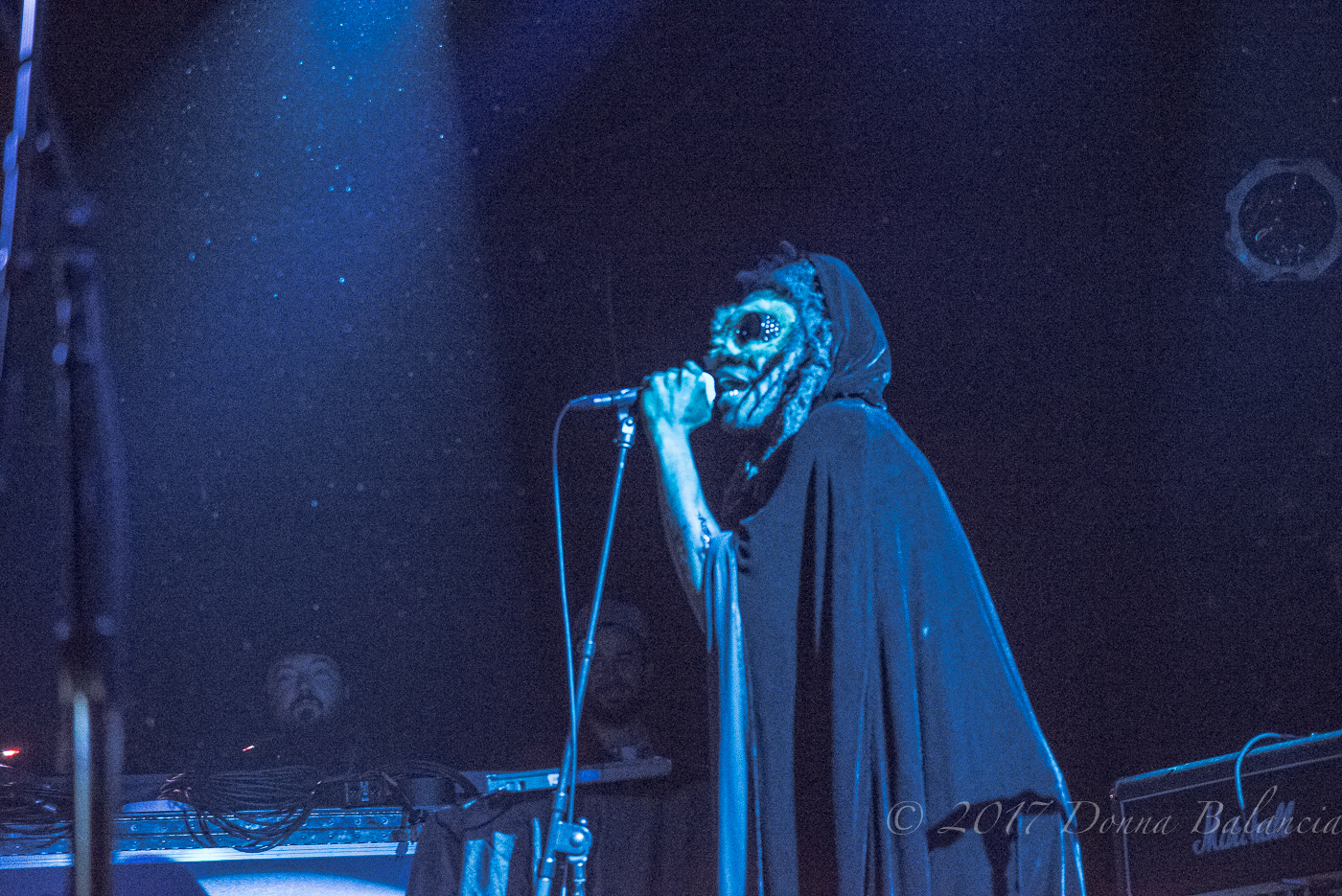 Injury Reserve, The Bots, Kate Moss
Injury Reserve, The Bots, and Kate Moss were on the undercard and each band had a different style.  Injury Reserve brought its own set of people who are so devoted some even drove from as far away as Morongo Casino to sing along with the guys.
The Bots had a cool keyboard synthy style that was a welcome musical relief between high energy Ho99o9 and the extremely bizarre band Kate Moss.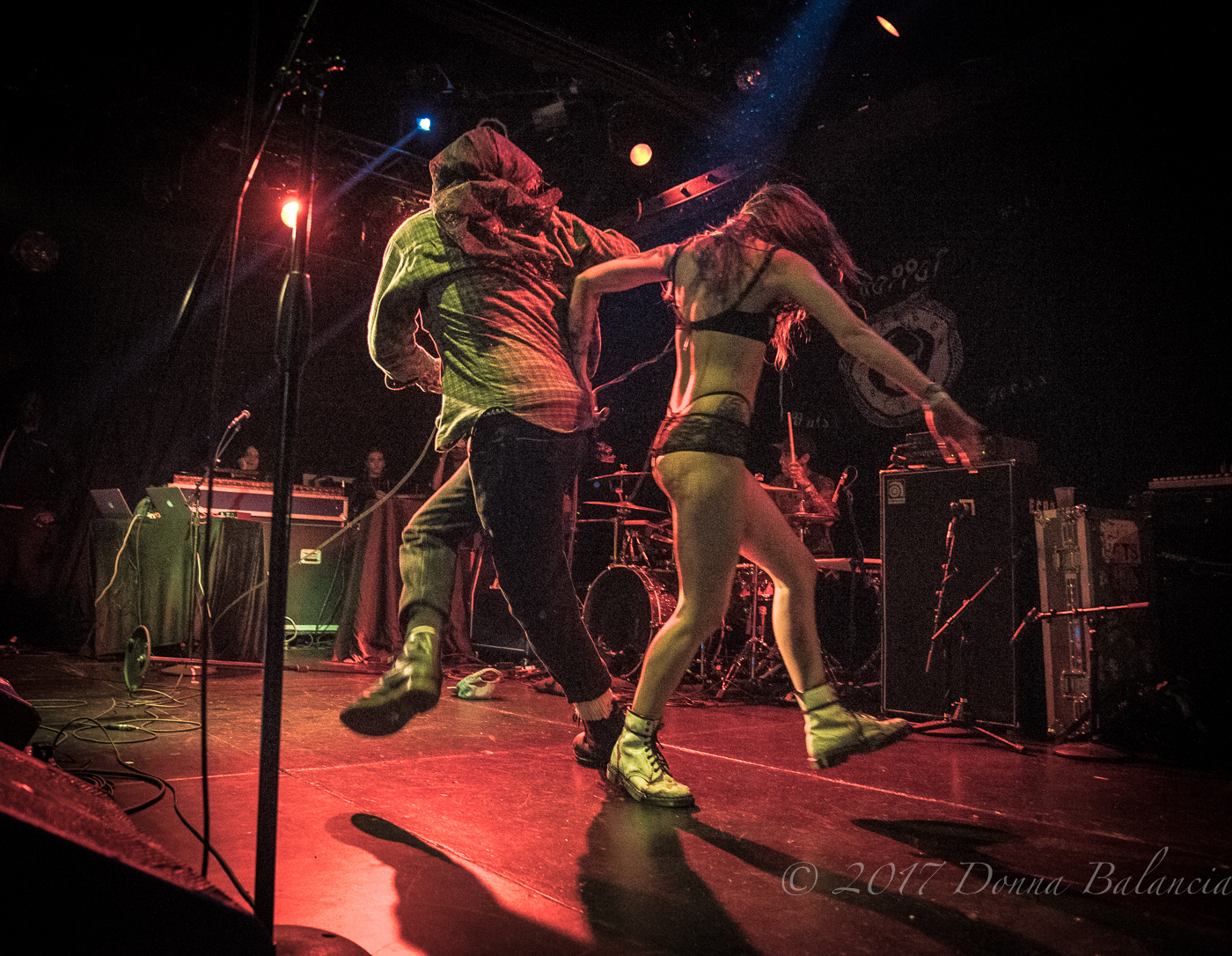 Some said they thought opener Kate Moss should be banned.  It's a violent act, with overtones of violence against women. And there's fake blood all over. But the act didn't seem any more controversial than a night at a dirty strip club. And nobody was complaining about the nakedness and the fake blood, but the guy wrapping the cord around the girl's neck and pulling her hair may have been going too far.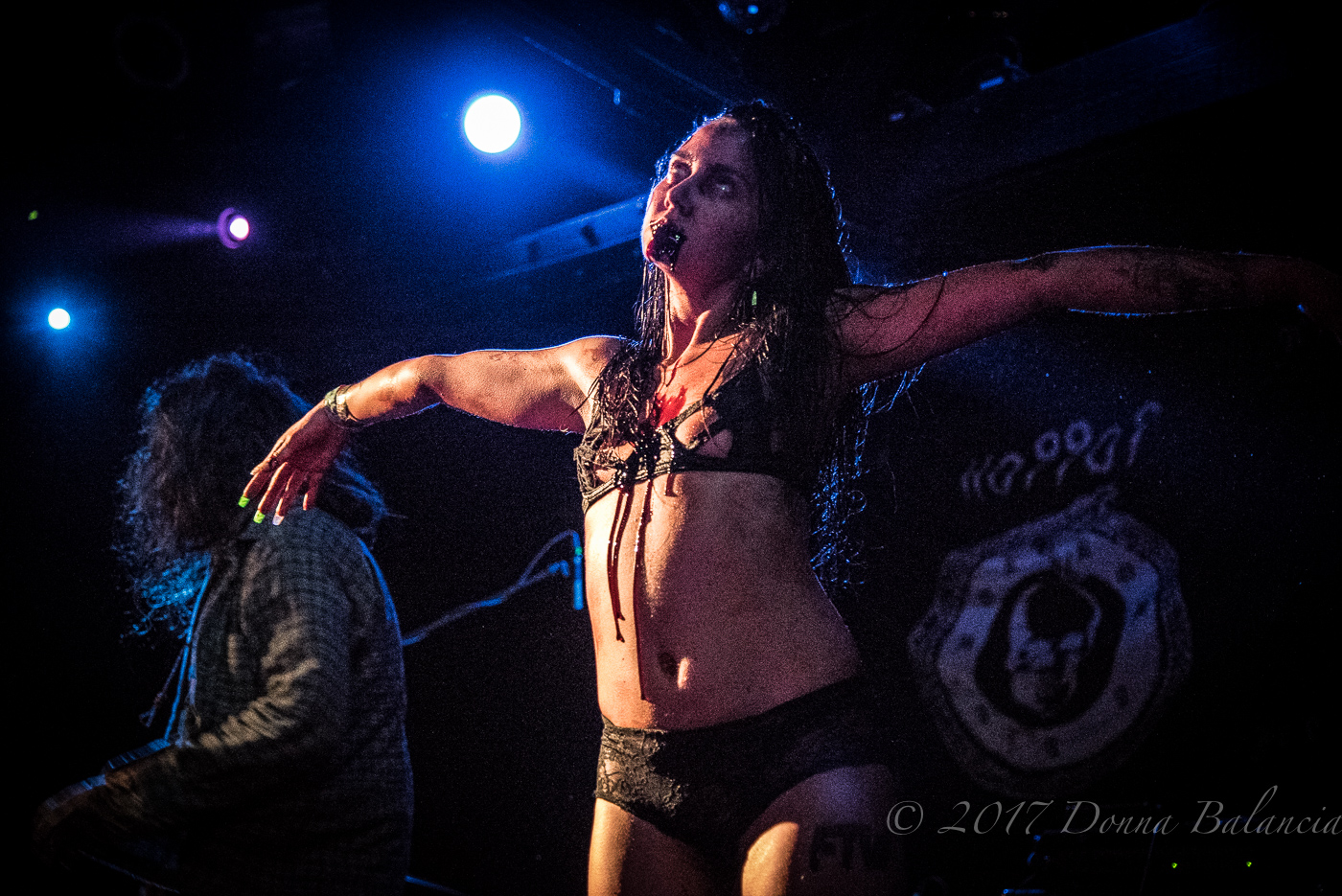 It brought to mind the violent dance they did in the 1950s that also was so controversial for its time: The Apache Dance.  Done between a man and a woman, it, too was violent. After the Kate Moss set, it was time for cleanup on aisle 3 as mops came out to make the stage right again. With bodies rubbing on the wet floor, it's not something anyone we know would want to go near for a while.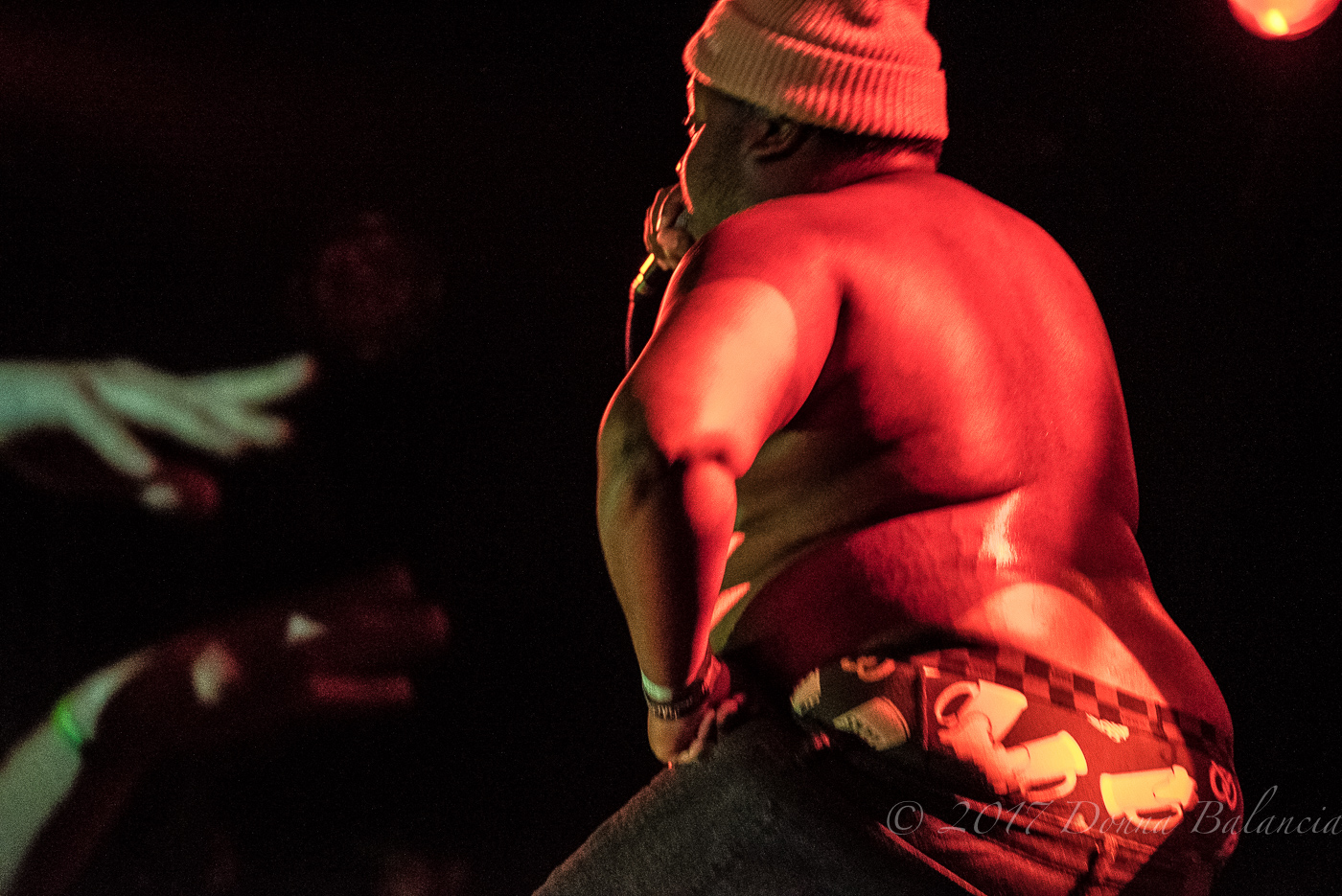 In all, it was one of the most entertaining and amazing nights ever. We're glad Ho99o9 is finally getting some of the recognition it deserves.  One song we certainly loved and recognized was the cover of the Bad Brains' Positive Mental Attitude, as we know it, the long-lost battle cry of the punks.