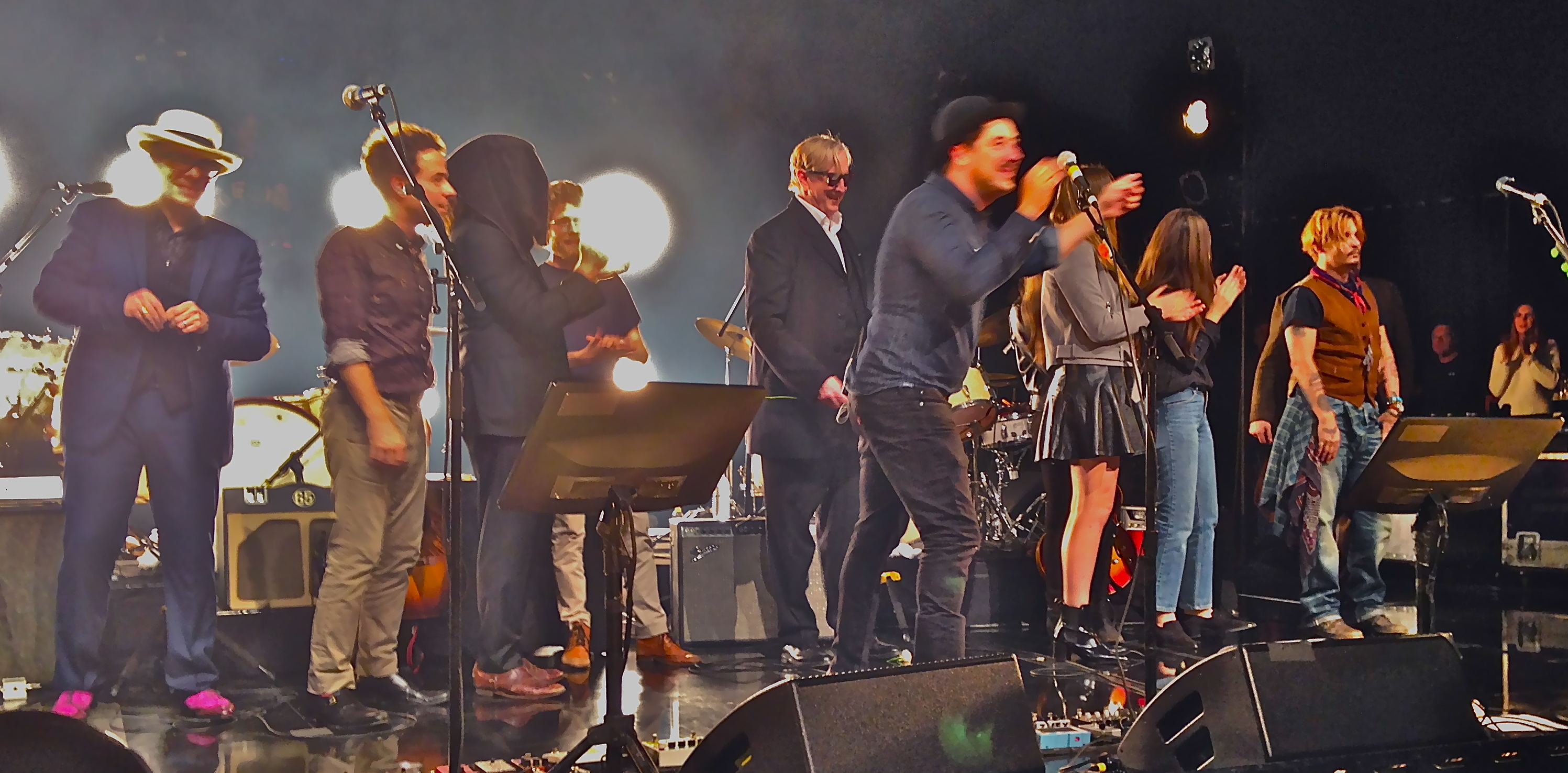 By DONNA BALANCIA in HOLLYWOOD — The New Basement Tapes gave a one-off performance that blew the house away at the Montalban Theater in Hollywood. Johnny Depp and Haim joined Elvis Costello and major music stars for a one night only show that no one who attended will forget.
SEE VIDEO OF JOHNNY DEPP, HAIM and THE NEW BASEMENT TAPES
The cameraderie among TNBT members Costello, Rhiannon Giddens, Taylor Goldsmith, Jim James and Marcus Mumford with their special guests made an unforgettable evening for a lucky full house crowd at Montalban Theater in Hollywood.
SEE THE NEW BASEMENT TAPES WITH JOHNNY DEPP PERFORM "DUNCAN AND JIMMY"
TNBT played the songs each had co-written to Bob Dylan lyrics discovered in Dylan's upstate New York home and some tunes got multiple renditions, proving the diversity of the talented musicians assembled for the evening.
SEE THE NEW BASEMENT TAPES PERFORM "CARD SHARK" LIVE
The new album by TNBT was produced by T Bone Burnett, and is called Lost On The River: The New Basement Tapes.
This has to be one of the most unique and fun shows any of us have attended.  The friendship among the musicians was remarkable and we couldn't help but notice their egos didn't get in the way.
It was an interesting way to see each of these musical leaders from different bands working together on songs that Bob Dylan wrote but never finished.
We particularly liked the unplugged "Card Shark," and "Kansas City."
For the crowd that waited in line, it was time well spent and a memorable evening.