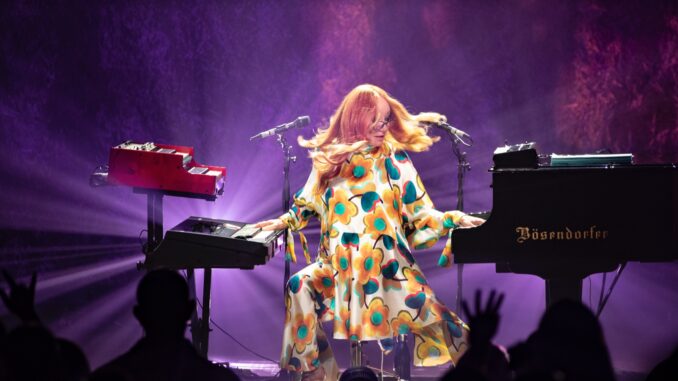 Photos and Review by JULIE ANN SHAW
LOS ANGELES – Most of us had a very hard time during the pandemic. We learned a new meaning to the term "survival mode" in our own individual ways. We all lost too much. Tori Amos tragically lost her mother to a stroke. The combination of her grief and the frustration of "lockdown fatigue" led Amos to create her 16th studio album, Ocean To Ocean, which simultaneously makes one feel heartbroken and comforted by the connection Amos always creates in her music.
Once she was free to do so, Amos hit the road that she craved so much for a 30 stop tour across North America, with the Ocean to Ocean Tour ending in Los Angeles for three nights. 
The opening act was Companion, an indie folk duo made up of identical twin sisters, Sophia and Jo Babb. They opened their set with amusing anecdotes including how being from Oklahoma has tainted their opinion of California, even before they ever stepped foot here. Apparently, we have John Steinbeck's Grapes of Wrath to thank for that. They played a short set of songs from their debut album, Second Day of Spring. Companion was a perfect opening act for Tori Amos, as their music explores grief, pain and healing in a soft and comforting tone.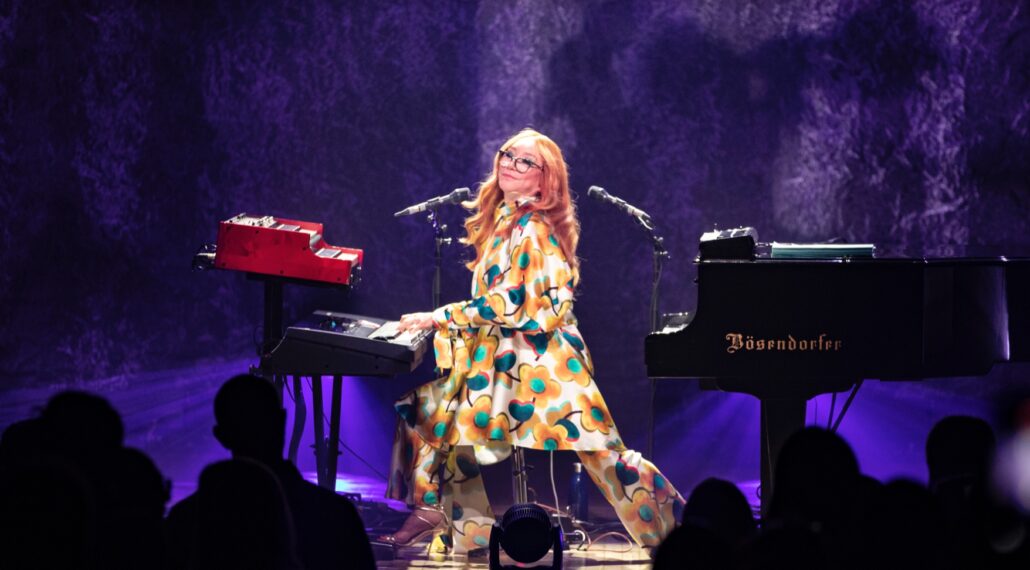 Every Tori Amos set is different than the night before. I could have gone to all three nights at The Orpheum Theater in Los Angeles and experienced three completely different shows. The one thing they all have in common is the simplicity of the music; Tori Amos on a piano and keyboards, often at the same time, John Evans on bass, and Ash Soan on drums. 
On this night, Tori Amos opened her set with "Juarez," with the audience on their feet, showing and vocalizing their love for the impassioned singer-songwriter. Amos continued the first half of her set with "Bouncing Off Clouds," "Little Earthquakes," "Bliss", "Addition Of Light Divided," "Ocean To Ocean," and "Martha's Foolish Ginger." At each stop Amos plays a cover of someone else's song, and always in a way that is so beautiful and haunting that she gives these songs a new life that only she can. Tonight's cover was R.E.M.'s "Losing My Religion," which flowed directly into "Ruby Through The Looking Glass." 
Amos continued the night with "Ribbons Undone" and then "Russia." Amos began her next song as she did most of the others, by shuffling papers that she kept on top of her piano and placing them on the stand of her piano, or on the stand on her keyboards, but a few seconds into "Riot Poof," she stops playing. Amos then goes and looks through her papers and replaces the one from the stand with new papers. Honestly, no one even noticed if there was a mistake until she looked at the audience, smiled and shrugged. You could then hear a man shout "We still love you, Tori." Personally, I thought it was a very sweet and honest moment that Tori Amos handled adorably.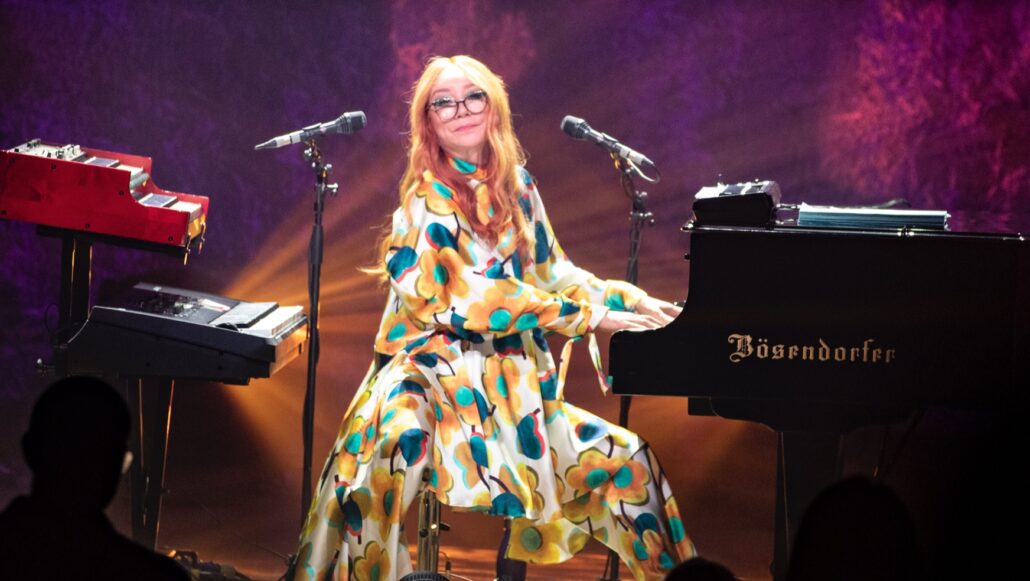 Tori Amos finished her set with "Mother Revolution," "Devil's Bane," "Siren," and "God." By this time, a good amount of the audience had flooded the aisles and made their way to the front of the stage to be closer to Amos. "Cornflake Girl" was the last song of the set and the audience was ecstatic, singing along as loudly and as enthusiastically as they could. 
The lights went down and Amos and her band exited the stage. A few minutes later, they reemerged for the encoucore. The first encore was "Tombigbee," from Amos' 2004 EP, Scarlet's Hidden Treasures. The final encore was one of my personal favorites and easily one of Amos' most relatable songs, "Precious Things."