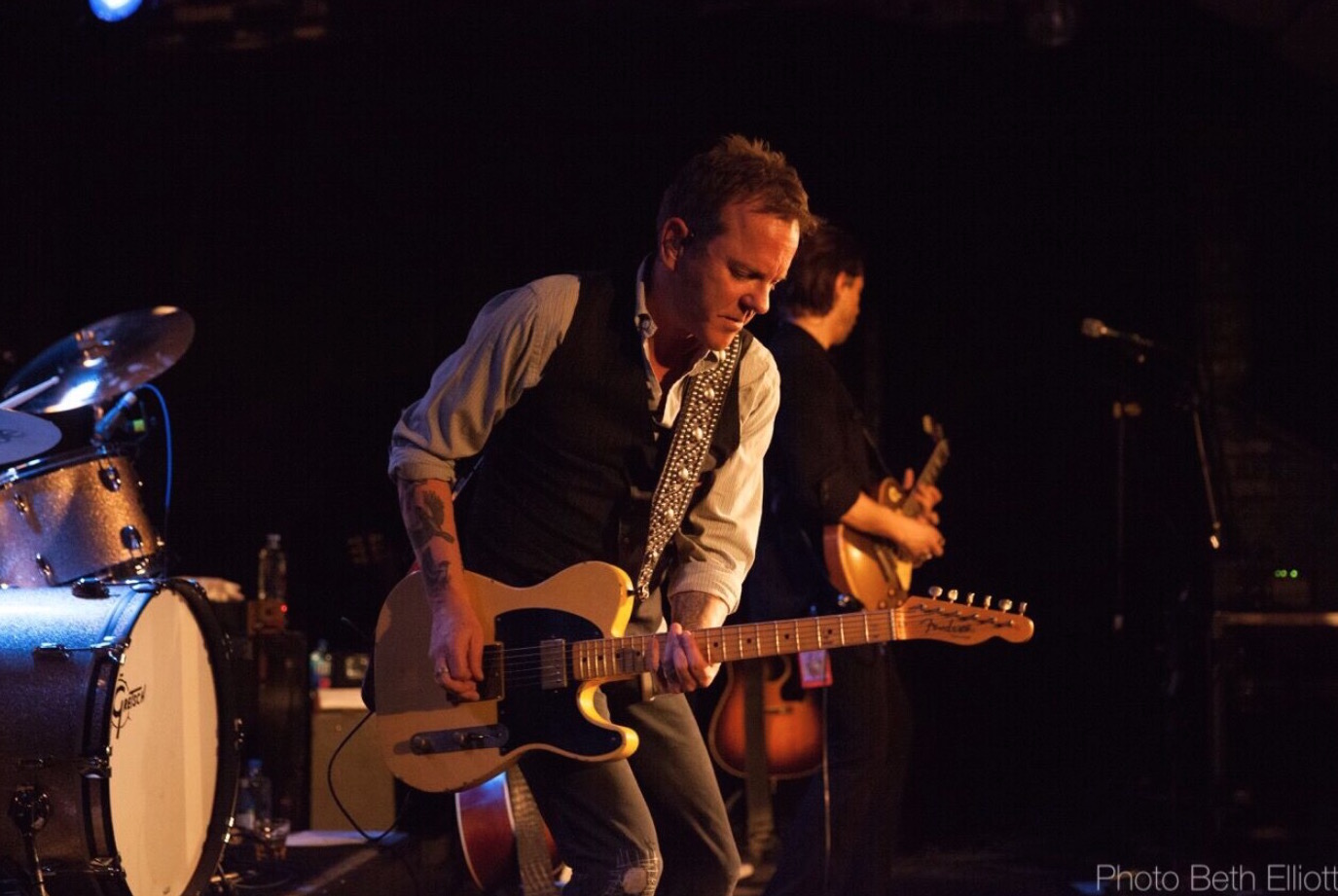 Sutherland and His Music Break the Actor's Mold
By DONNA BALANCIA
Kiefer Sutherland told journalists he was honored that the California audiences have accepted him and that writing music presents him with new challenges he enjoys.
"I live in Los Angeles and we would play everywhere but Los Angeles, we would play south of here, so this is for me, where it started," Sutherland said on a conference call with California Rocker.
"I can't say how generous and kind the audiences have been," he said. "With regard to playing something like Stagecoach, we were so thrilled to have been invited –when you take a look at the acts, to be given an opportunity to play for an hour or 45 minutes it's a real privilege so for that we're just grateful for the opportunity."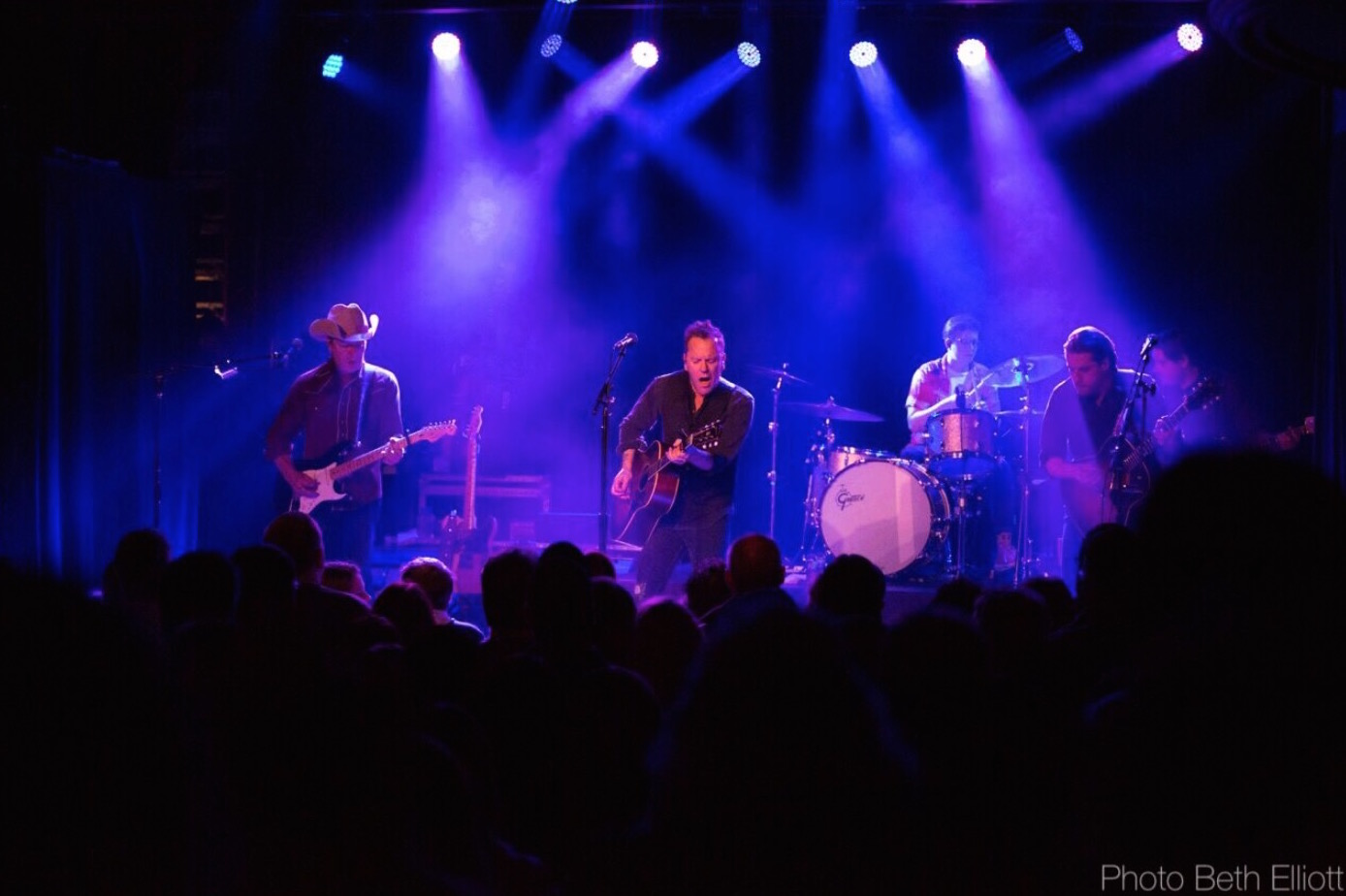 He said he is looking forward to playing Stagecoach on Sunday, The Roxy on May 3 and Northern California's Great American Music Hall on May 4. His new album is called Down In A Hole. 
"To play the Great American Music Hall in San Francisco, that gets to be a special thing," he said. "It's an intimate experience. What I've enjoyed the most is at the end of a show whatever preconceived notions I have about the audience or what they think about me, we have more in common than what they think. That started here in California and I'll be grateful for that."
Sutherland, known for his role on Designated Survivor and the Fox series 24 said he had shaky times starting out on tour and he's learned a lot.
"The biggest thing I've learned is I won't quit," he said. "The first few shows it was not easy. I had to force myself to get out there and do it, I think I was very nervous and did not know what the outcome was going to be. But I pushed through it and that's what I've done all my life. Then I got to a place where I really enjoyed it and I can't say enough about the audiences we've played to for the last year and a half."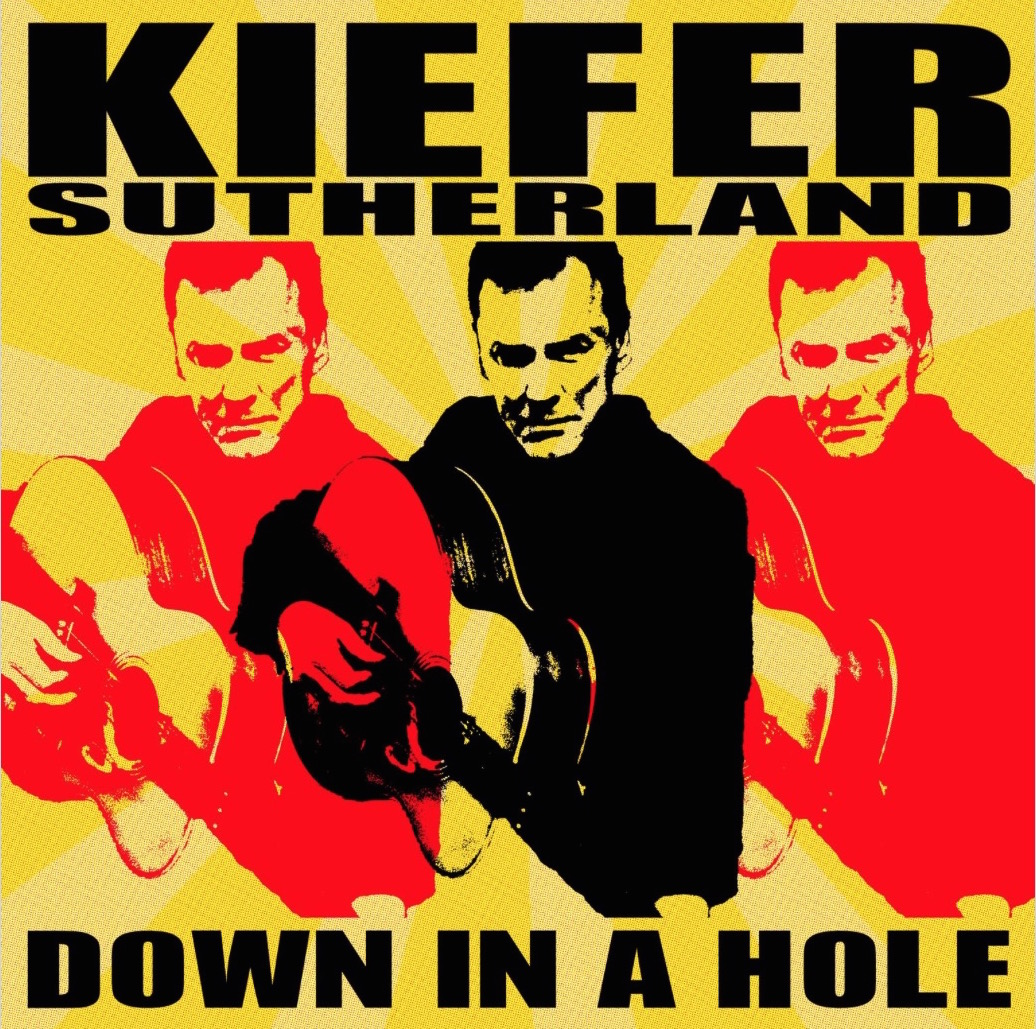 Sutherland is "well into the second record," he said, adding that his family — including his father Donald Sutherland — may want not be delighted with how they're portrayed. But it's all fodder for stories, he says, and he's delighted about touring. Even though he's been in scores of movies and on TV, he said performing is the latest bug he's got.
"It became one of the most exciting things I've ever done," he said. "It required me to open up like I never have before. At the beginning I doubt anything ever made me that scared in the first few shows I've played, like 20.
"It's become a whole new way for me to partake in telling a story and that's what's the driving force and what excites me about working as an actor as well. There's something about the excitement and the newness of it. I now approach Designated Survivor with a new enthusiasm I haven't before."
Sutherland, whose music leans towards the country genre pretty heavily said he expected he would be able to use his acting in his music but he was wrong.
"I thought I was going to be able to use 30 years as an actor certainly to help me on stage but I was wrong," he said. "For 30 years I was able to work as an actor and have a character and when I go on stage with the music the songs are personal and they're mine and I leave myself in a more open position than ever before."
"In both circumstances I'm telling stories and that seems to be the part of it I like the most."
Sutherland, known for his starring role in the ABC series "Designated Survivor" and Fox series "24," also starred in movies like "Stand By Me," "The Lost Boys," "Young Guns," "Flatliners," "A Few Good Men," "A Time to Kill," "Dark City" "Melancholia" and most recently, a western called "Forsaken."
April 30 Stagecoach Festival – Indio, Calif.

May 02 Belly Up – Solana Beach, Calif. (SOLD OUT)

May 03 Roxy Theatre – Los Angeles, Calif.

May 04 Great American Music Hall – San Francisco, Calif.

May 06 Mississippi Studios – Portland, Ore. (SOLD OUT)

May 07 Tractor Tavern – Seattle, Wash. (SOLD OUT)

May 09 Urban Lounge – Salt Lake City, Utah

May 10 Fox Theatre – Boulder, Colo.

May 12 Choctaw Event Center – Grant, Okla.

May 13 3Ten – Austin, Texas

May 14 Gruene Hall – Houston, Texas (SOLD OUT)

May 17 Terminal West – Atlanta, Ga.

May 18 Singin' River Live – Florence, Ala.

May 19 Exit / In – Nashville, Tenn.

May 20 Fubar – St. Louis, Mo.

May 21 Thalia Hall – Chicago, Ill.

May 23 The Birchmere – Alexandria, Va. (SOLD OUT)

May 25 Bowery Ballroom – New York, N.Y.

May 26 Stephen Talkhouse – Amagansett, N.Y. (SOLD OUT)

May 27 The Stone Pony – Asbury Park, N.J.

June 01 Skraen – Aalborg, Denmark

June 03 Rockefeller – Oslo, Norway

June 04 Debaser Strand – Stockholm, Sweden

June 06 Mojo – Hamburg, Germany

June 07 Heimathafen – Berlin, Germany

June 08 Technikum – Munich, Germany

June 10 WUK – Vienna, Austria

June 12 Gloria – Cologne, Germany

June 13 Gibson – Frankfurt Am Main, Germany

June 14 La Cigale – Paris, France

June 16 013 – Tilburg, Netherlands

June 17 Melkweg – Amsterdam, Netherlands

June 18 Rockhal – Esch-Sur-Alzette, Luxembourg

June 20 Bierkeller – Bristol, UK

June 21 Worthy Farm – Pilton-Somerset, UK

June 21 O2 Academy – Birmingham, UK

June 22 Islington Assembly Hall – London, UK

June 23 Trucker & Country – Interlaken, Switzerland

June 25 Glastonbury Festival – Pilton-Somerset, UK

June 26 Manchester Gorilla – Manchester, UK (SOLD OUT)

June 27 SWG3 – Glasgow, United Kingdom

Aug. 11 Boots & Hearts Festival – Oro-Medonte, Canada

Sept. 23 Bourbon & Beyond Festival – Louisville, Ky.

DOWN IN A HOLE TRACK LISTING:
Can't Stay Away
Truth In Your Eyes
I'll Do Anything
Not Enough Whiskey
Going Home
Calling Out Your Name
My Best Friend
Shirley Jean
All She Wrote
Down In A Hole
Gonna Die