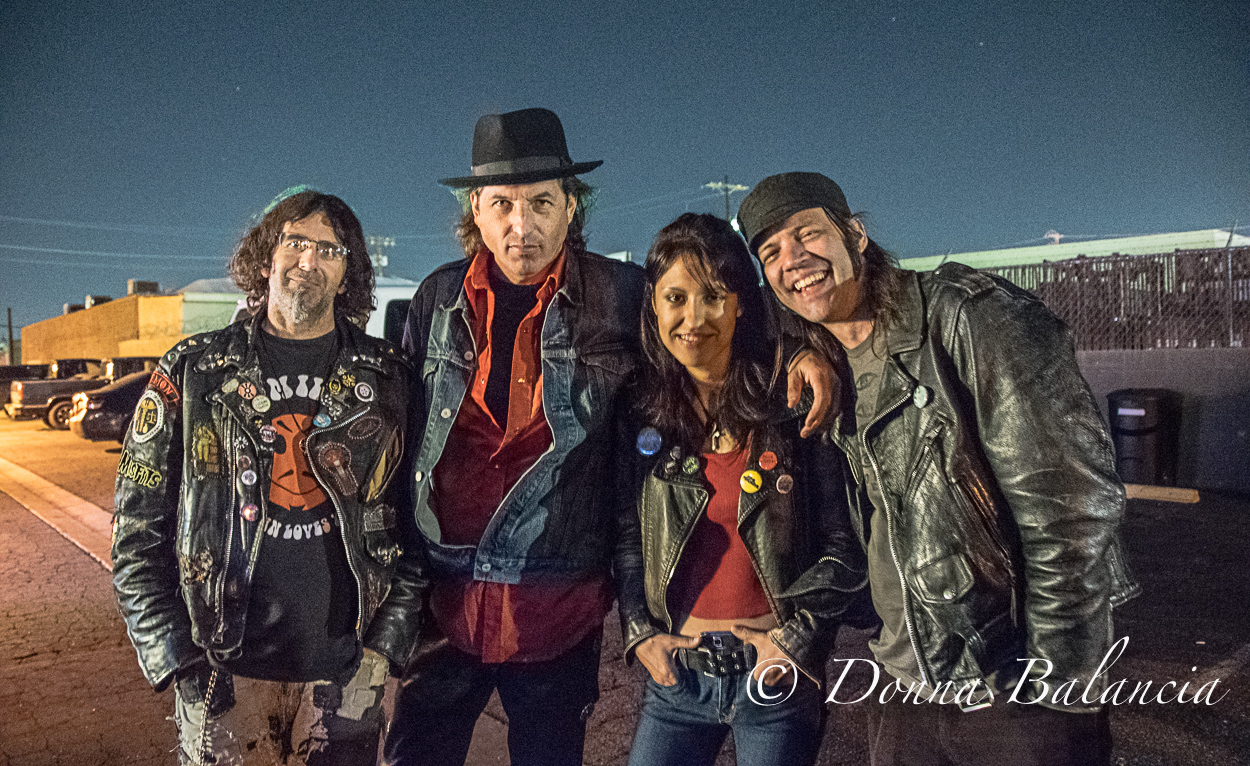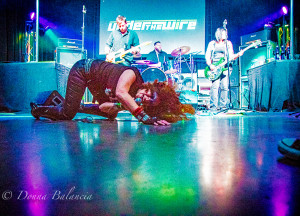 By DONNA BALANCIA – Arizona and California have a history of disputes, mainly over water rights, but in the world of punk the two states made peace in North Hollywood last weekend.
Phoenix bands Smoke Bombs and Scorpion vs. Tarantula teamed with California bands Focke Wolves and headliner Symbol Six in a night of wild punk rock in North Hollywood.
"This is one of the most fun times I've had in a while," said Vince Conrad of California label Vince Conrad Productions. "All these bands are amazing and each one is more daring than the one before."
Wireless mics enabled a lot of the action as guitarists from San Diego band Focke Wolves ran out the door and out into the street; Scorpion vs. Tarantula front woman L. Hotshot threw herself around the room and finally onto the ground, and Symbol Six frontman Eric Leach got in everyone's face.  Smoke Bombs launched the night with some scorching tunes.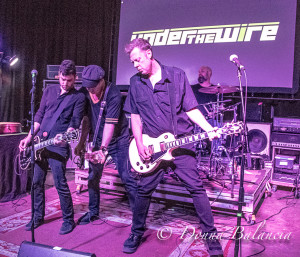 The four-band annihilation was held at Under The Wire, a recording studio and audio engineering firm that works with some of the top musicians in the world.  They've got the right attitude and hosted the event because … well it has the unique space.  And no neighbors.
The Smoke Bombs kicked off an evening of unforgettable acts with its brand of driving tunes including songs "Don't You," "Messianic Age," and "Depression."  These are seasoned musicians. Chris JJ Jet plays guitar; Brandon is on lead guitar; Todd Joseph is on bass and J. Stone is on the drums.
The Smoke Bombs are good ol' fashioned punk that doesn't blow you out of the room and the tunes are the key, keeping the audience engaged but not going overboard. We knew we had seen Brandon somewhere before, he works in a well-known guitar store in Phoenix.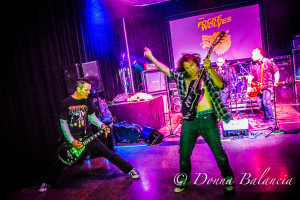 Focke Wolves was a wild party of shirtless guys and piercings all lined up perfectly to make cool sounds and great visual entertainment.  This San Diego band is a great combo of musicians with Bill Venom on drums; front guy BobbyRay Octane who has great pipes; Mickey McFaster on guitar, ClayTone Moses on bass and Tyler "Guit Boy" on lead.  The Guit Boy guy doesn't stop for a minute, leaping off speakers, stripping off clothes and banging his head all over the place. He and Mickey McFaster are truly dynamic.
With Focke Wolves it's best to take cover and admire from afar as the guys move around, taking up every square inch of space on — and off — the stage.  "Trash Queen," "Vanity Kills," and "Sex in Texas" are pleasers. Their songs are hot and so are they as these guys disrobe and taunt the audience by disappearing out a door at the drop of a shirt.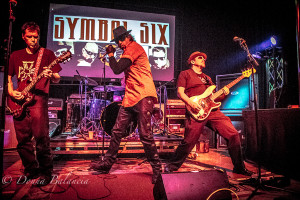 Symbol Six was the headliner of the night and Eric Leach never disappoints. He's a charismatic frontman with a voice like Alice Cooper, roaring and roaming all over the stage.  If you want personality, this band has got it, and also has the talent to back it up. Leach is accompanied on guitar by Tony Fate; on bass by Evan Shanks and on drums by Phil George.  We're fans of the classics "Superfine" and "No Rewind," and "Slave," which get a lot of play during a show.
The breakout act — new on our radar — is Scorpion vs. Tarantula, not only because of the band's appearance but this is a clever group of punkers. And don't let Scorpion vs. Tarantula front gal L. Hotshot fool you.
Her appearance is as wild as her act: Multicolor eye makeup, flying afro and tall lean figure swathed in black. She's a whirlwind of action, throwing around mic stands and hurling herself around the room and onto the ground.  It's really best to stay out of the way of this 6-foot-tall Peaches on Acid. But keep in mind what you're seeing is a keenly smart performer who graces her space and takes us along.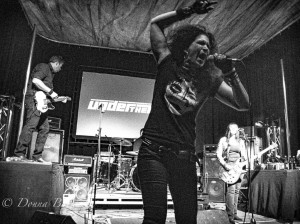 Experiencing L. Hotshot's energy is like being touched by a gravelly voiced angel.  She's paid her dues — her first gig was with Handsome Dick Manitoba and the Dictators back in the old days.  With ex-journalist, Jay for a guitarist, Tana on bass and Cappy driving the beat on drums, this is a must-see band.  They click and they are dynamic.
But it's not all about the look, the songs are dynamite with hot tunes "Watching You Watching Me Watching You Go," and "Your Girl Ain't Nothing Like Me."
The bands completed a three-day California swing, and played The Doll Hut in Anaheim and Cafe Nela in LA. Ginger Kuroishi put together the entertainment and did everything in her power to unify Arizona and California.  And nobody was left thirsty.  ###
[Best_Wordpress_Gallery id="38″ gal_title="Under The Wire Punk Rock"]