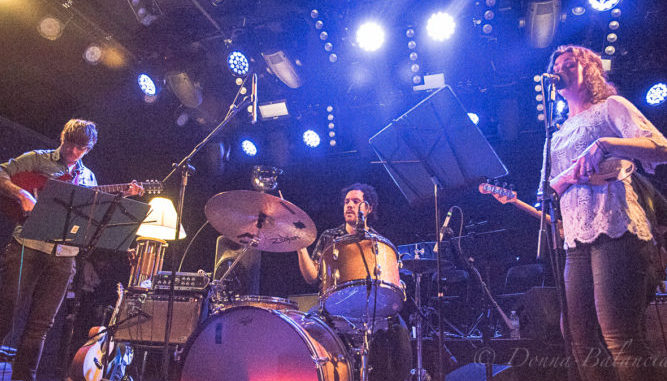 By DONNA BALANCIA
John Dwyer and his OCS with Brigid Dawson, and Shannon Lay took a different turn at The Teragram Ballroom for two sold-out nights.
It was billed as a mellow evening and that it was, but at the holidays and being that the show was a benefit for the LA Kitchen, it was entirely appropriate. It's still a strange sight to see so many of these famous alt-rockers reading the notes off of a music stand.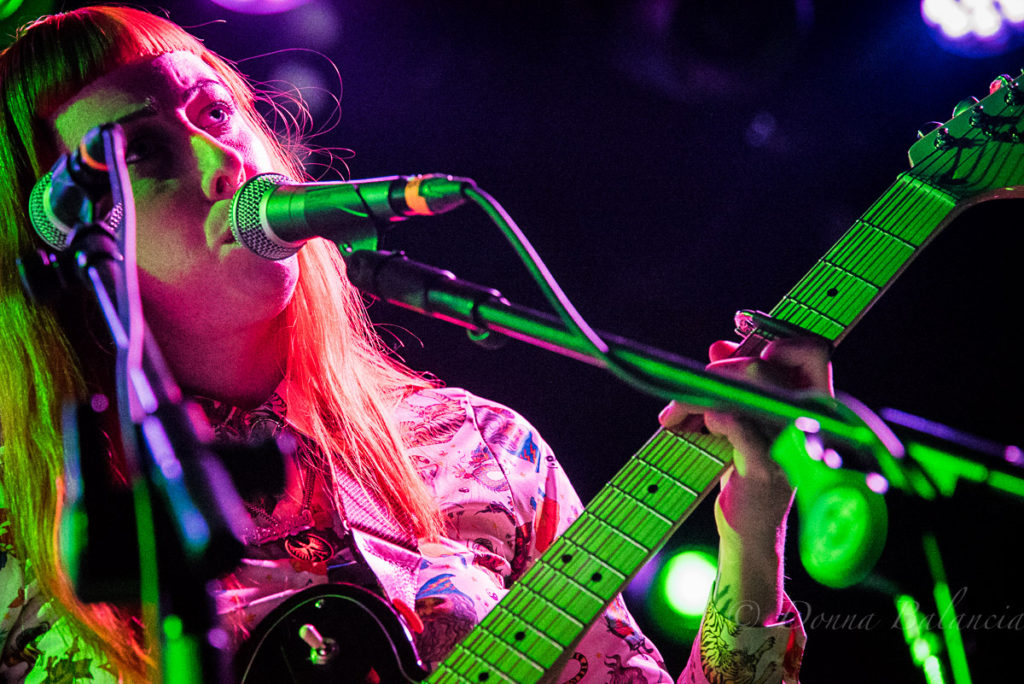 Lay opened and she and her lovely voice brought the room to silent reverence. She was joined by her Feels band member Laena Geronimo, known for her wild onstage antics, but this night Geronimo was garbed in a long dress and played the violin so well it's clear she comes from a family that valued music lessons.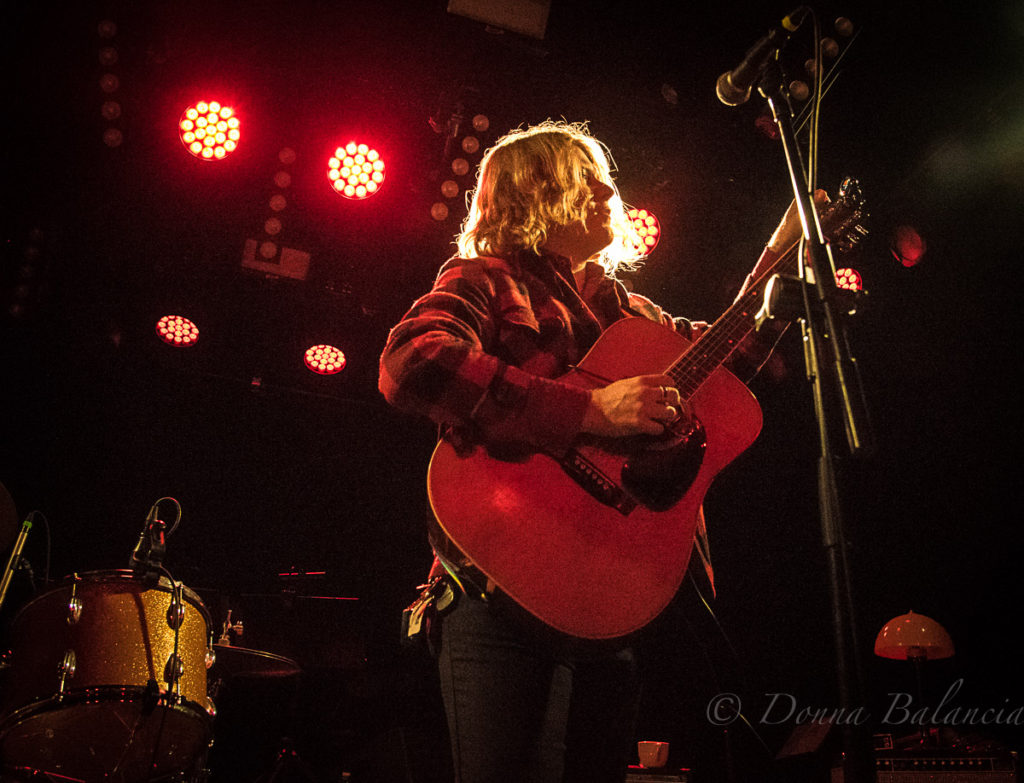 California Rocker Ty Segall performed acoustic versions of "Break A Guitar" and "My Lady's On Fire."
Check out the video: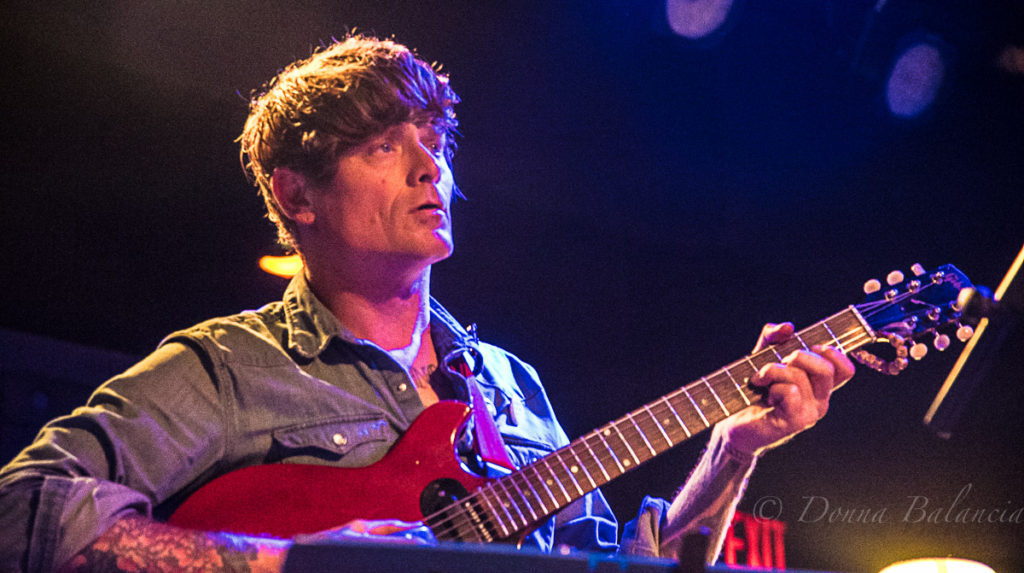 The night benefited the LA Kitchen and it's been a tough go for the local non-profit as the teams of people have been in downtown and Ventura, helping make meals for firemen and fire victims alike.
By the time the OCS came on stage, the room was ready for more warmth, as none had been generated by the fake but cozy fireplace sitting in front of the drum kit.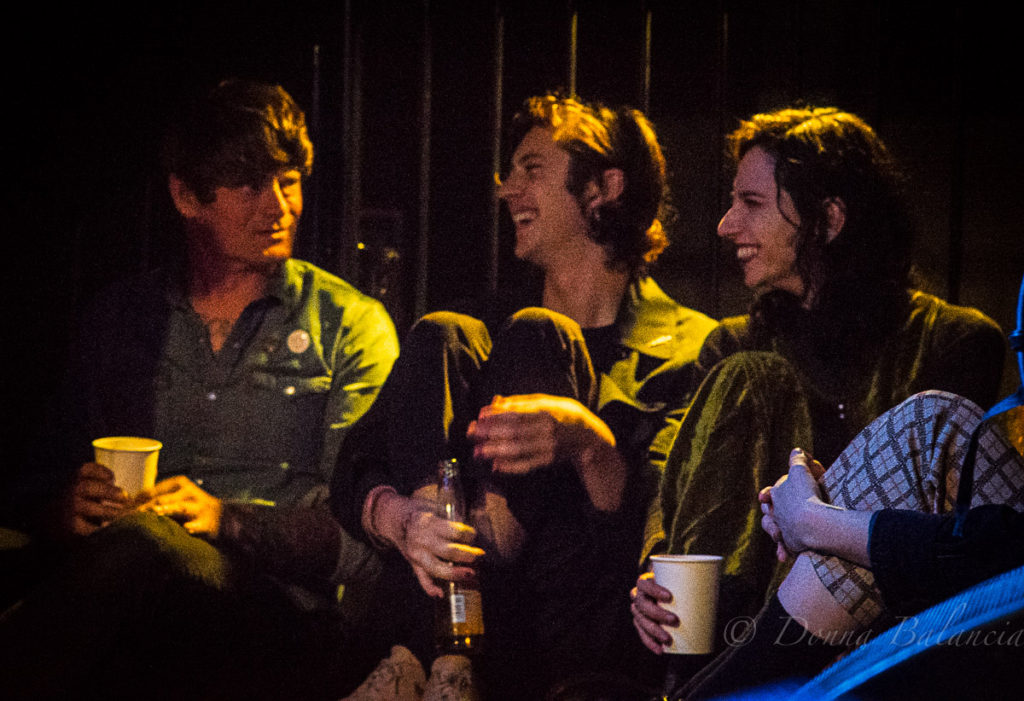 They're taking this (semi) unplugged act to San Francisco next.
With the help of Brigid Dawson and three-piece string section the OCS played the songs off their latest album, Memory Of A Cut Off Head.  Moshing ensued at the end, but overall it was a different sound than what OCS fans are used to, but it was a welcome change.