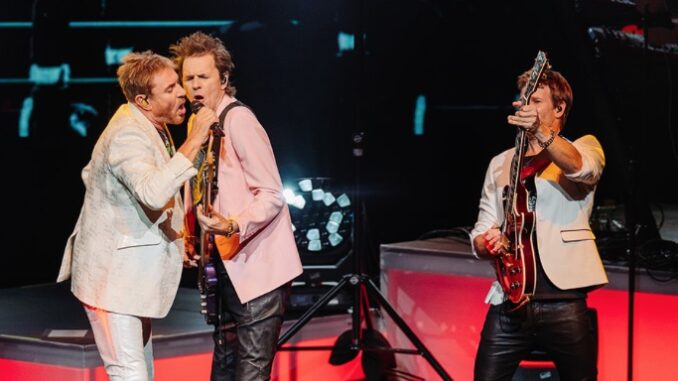 Duran Duran
Yaamava Theater
November 2, 2022
By DAN MACINTOSH
HIGHLAND, CA – Duran Duran is a relic from the MTV era, yet still busy touring and recording. No, despite its wild popularity among young girls in the '80s, this act did not go on to become the next Beatles. Fan mania doesn't automatically predict a musical legend. Nevertheless, the newly minted Rock and Roll Hall of Fame inductees still include four original members and gave this casino theater audience a large dosage of memorable hits.
Ironically, Duran Duran opened with "The Wild Boys," even though these middle-aged men haven't been "boys" for at least 40 years and counting. This led directly to "Hungry Like the Wolf," one of the group's most popular songs. This one-two popular song punch signaled how tonight was going to be a hits set, not a deep cuts delve. That was fine with this enthusiastic audience, many of which arrived wearing vintage Duran Duran t-shirts.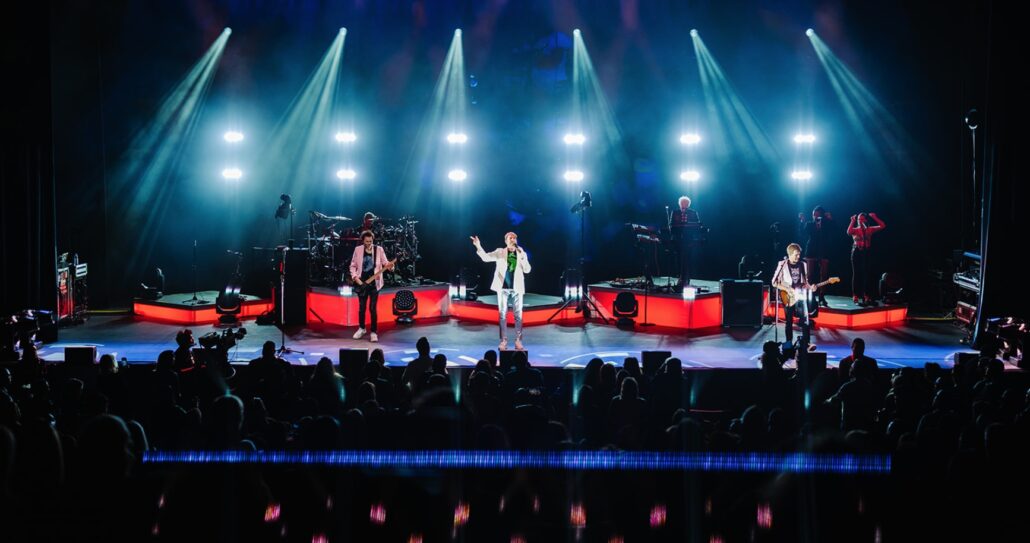 The band did also incorporate a few new songs, however. One of these was "Invisible," taken from the 2021 Future Past album. Lead singer Simon Le Bon even wore a Future Past shirt later in the set. Few other artists from Duran Duran's era are quite this active, still recording new music. The group also dedicated the newish "Ordinary World" to the people of Ukraine.
These Brits also covered three songs tonight. First, was Rick James' "Super Freak," and the sort of girl described with it would go over even worse, had she been brought "home to mama" in an upper-class British home. The band also performed Grandmaster Melle Mel's "White Lines (Don't Do It" and encored with Talking Heads' "Psycho Killer."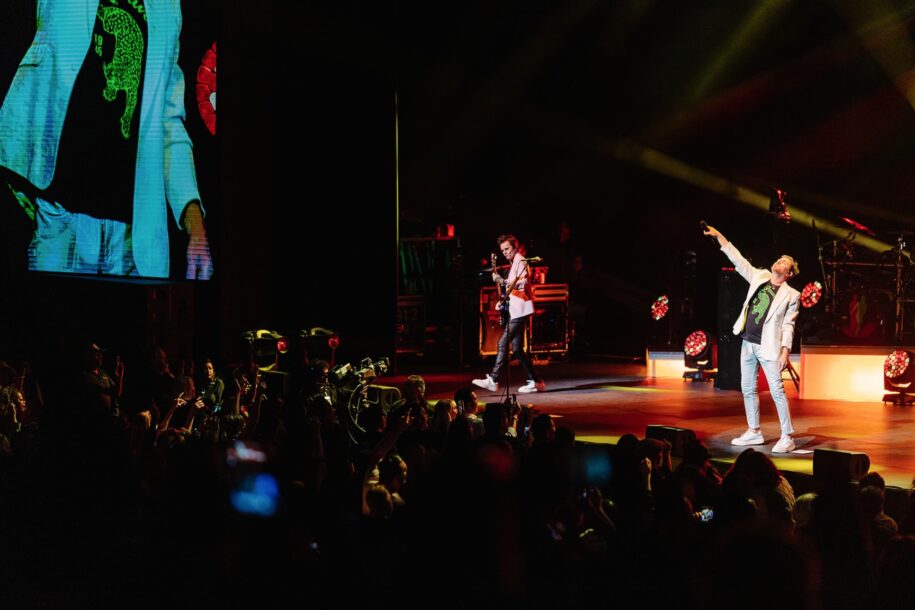 Speaking of the encore, Duran Duran transformed the ballad "Save a Prayer" into an audience sing-along, before sending them home with "Rio."
Duran Duran may not be teenage girl bedroom poster material any longer, but the group – especially bassist John Taylor – is comprised of skilled musicians. Its hits nicely combine gutsy rock with synth-y sounds so representative of the '80s music scene. Yes, this show was a bit nostalgic. However, it was heartening to see these musicians smiling often and enjoying playing music together. After all the hype subsided, some memorably music still remained. We can all be glad Duran Duran is still at it.