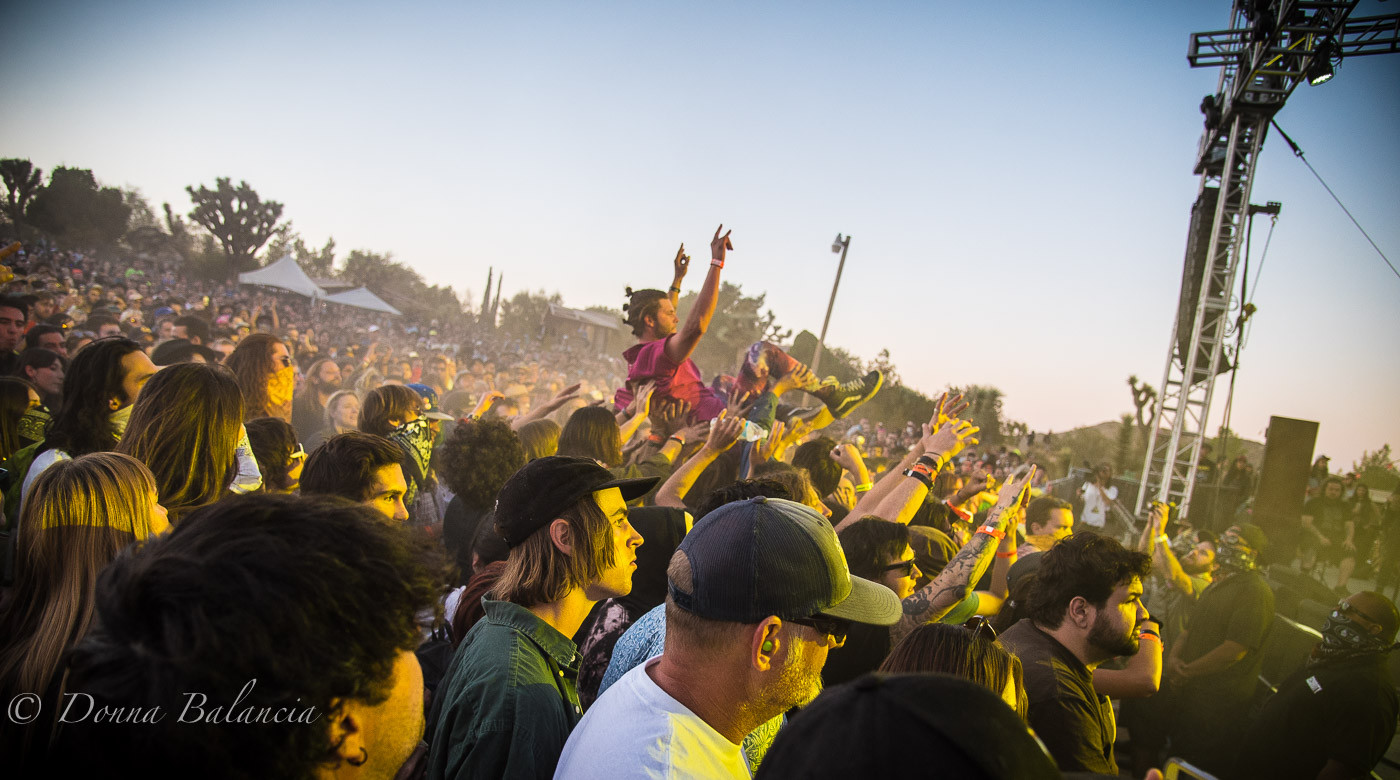 Sleep Fans Rejoice as Band Brings It
You know it's a pretty good party when one of the actual performers comes crowd-surfing past you at a concert. That's what happened during Iggy Pop's set at Desert Daze Saturday night.
But the crowd surfers weren't the only ones who was happy about Iggy Pop's headlining act on a rowdy, dusty, DesertDaze Saturday night in Joshua Tree.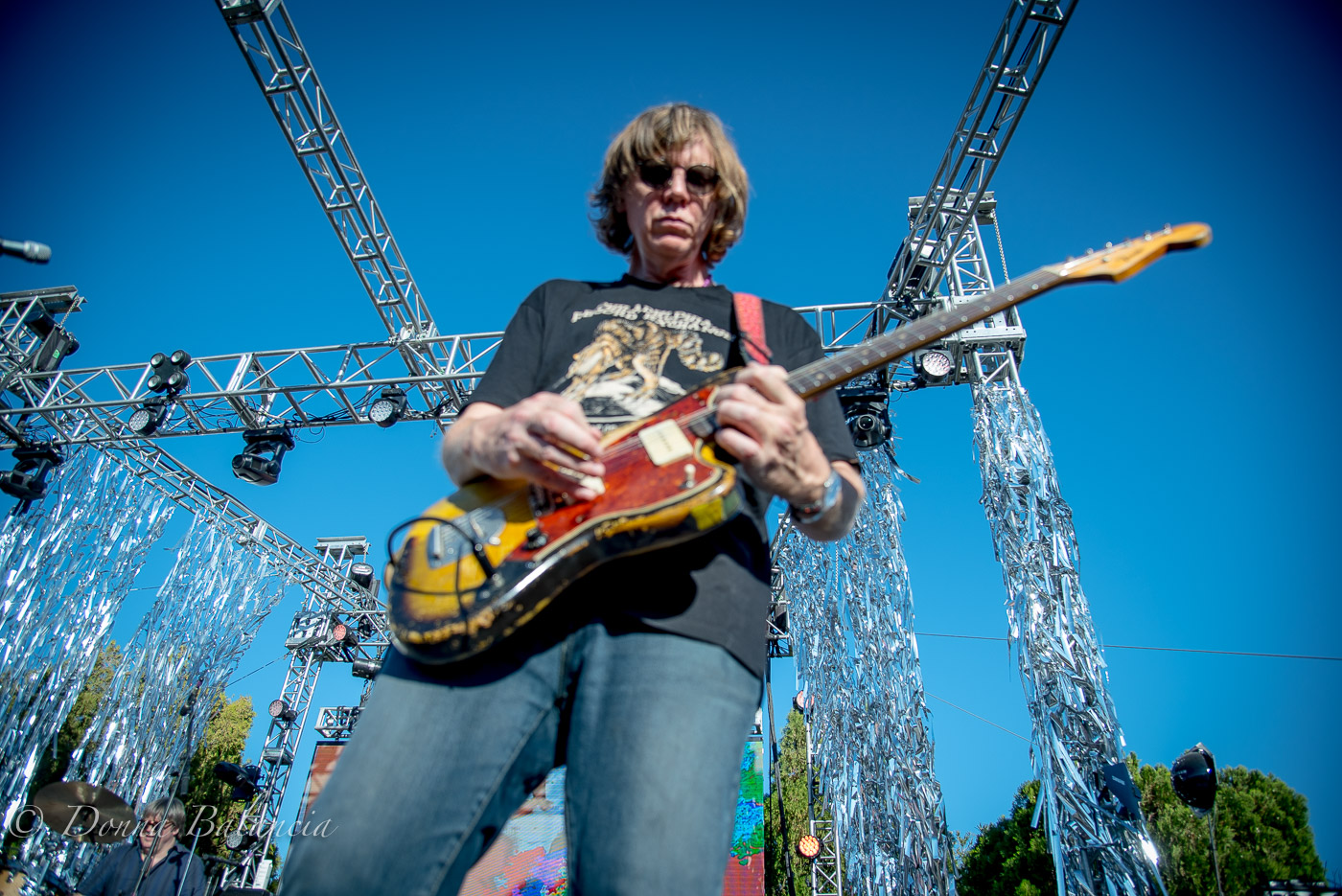 Thurston Moore, King Gizzard, Sleep, Iggy Pop
It was a regular Who's Who of crowd surfing and a great experience for those who got to carry some of their favorite local rock stars overhead.
Pop's set, which capped a day of superior musical performances including those by Thurston Moore, King Gizzard and the Lizard Wizard, and the powerful Sleep, kept the crowd going until late into the night.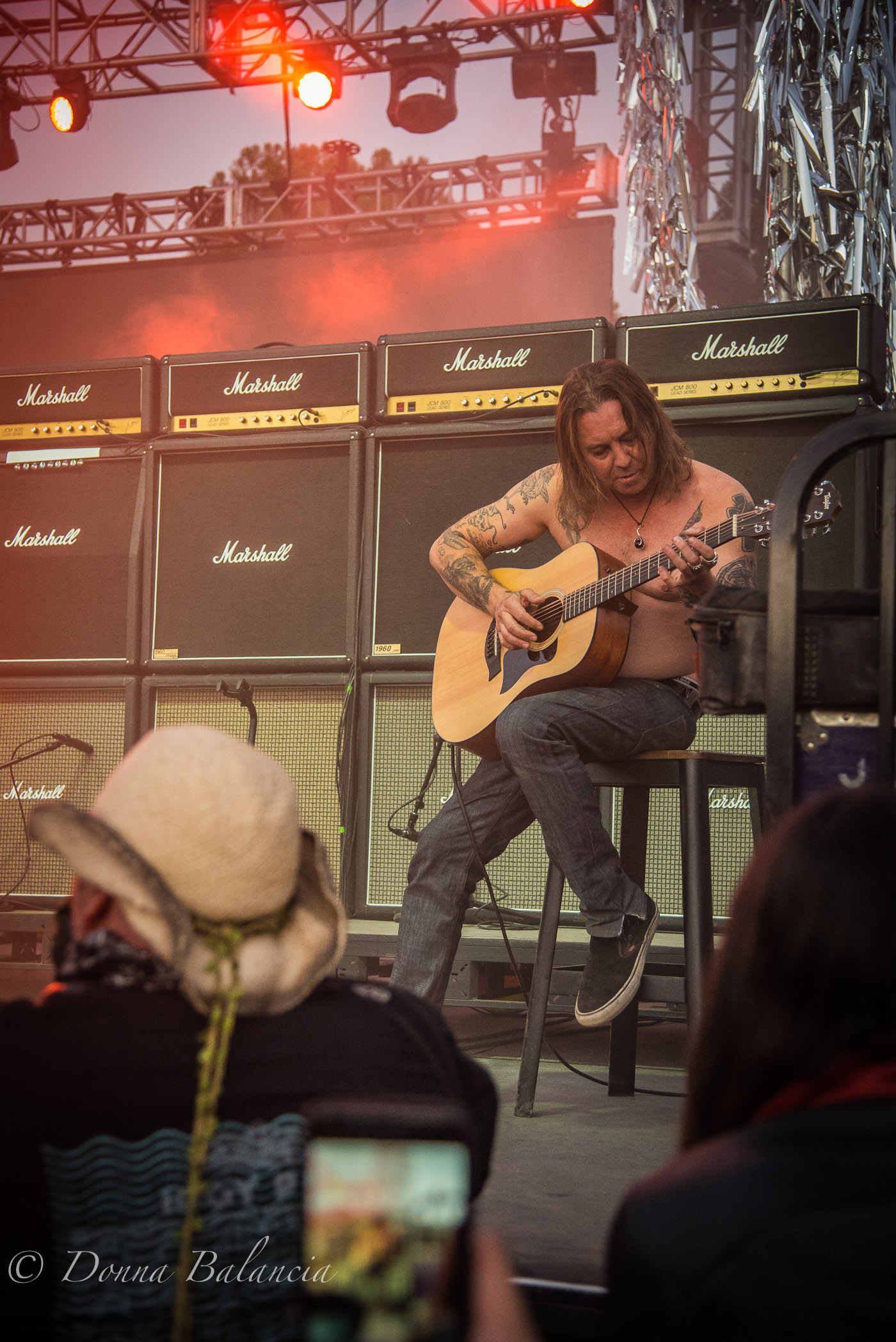 Matt Pike and Sleep
Sleep was the outstanding factor of the day on Saturday with their fans gathered from across the globe in attendance. It's a rowdy show from three that are rockers who clearly love what they do.  It was a special night for guitarist Matt Pike, whose daughter was on the rail calling out to him.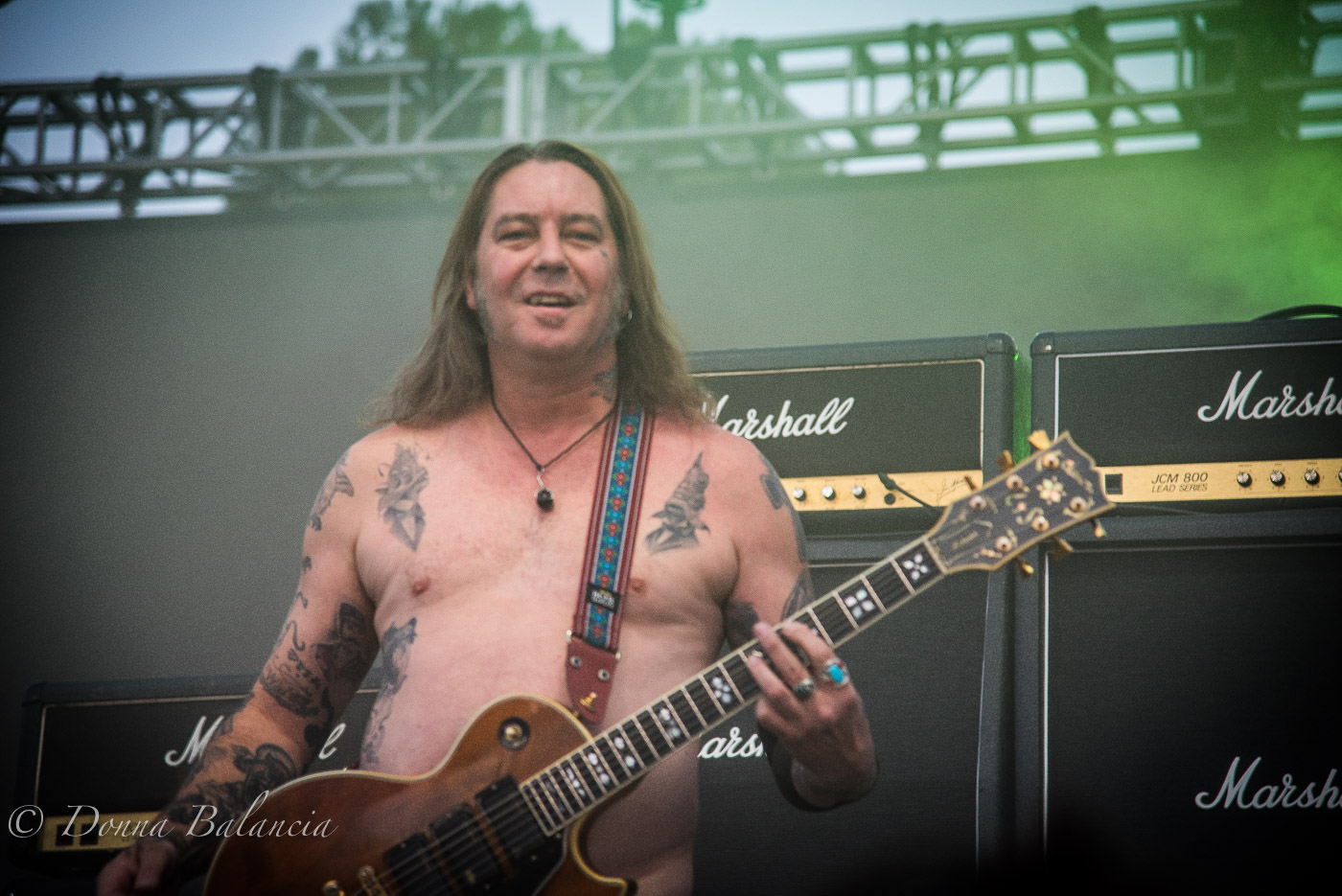 Fan: 'I Only Came to See Sleep'
"I only came here to see sleep," said John Morales from San Francisco. "They're the best band that ever was."
The doom metal band from San Jose has had a sporadic history but the fan base is unshakeable.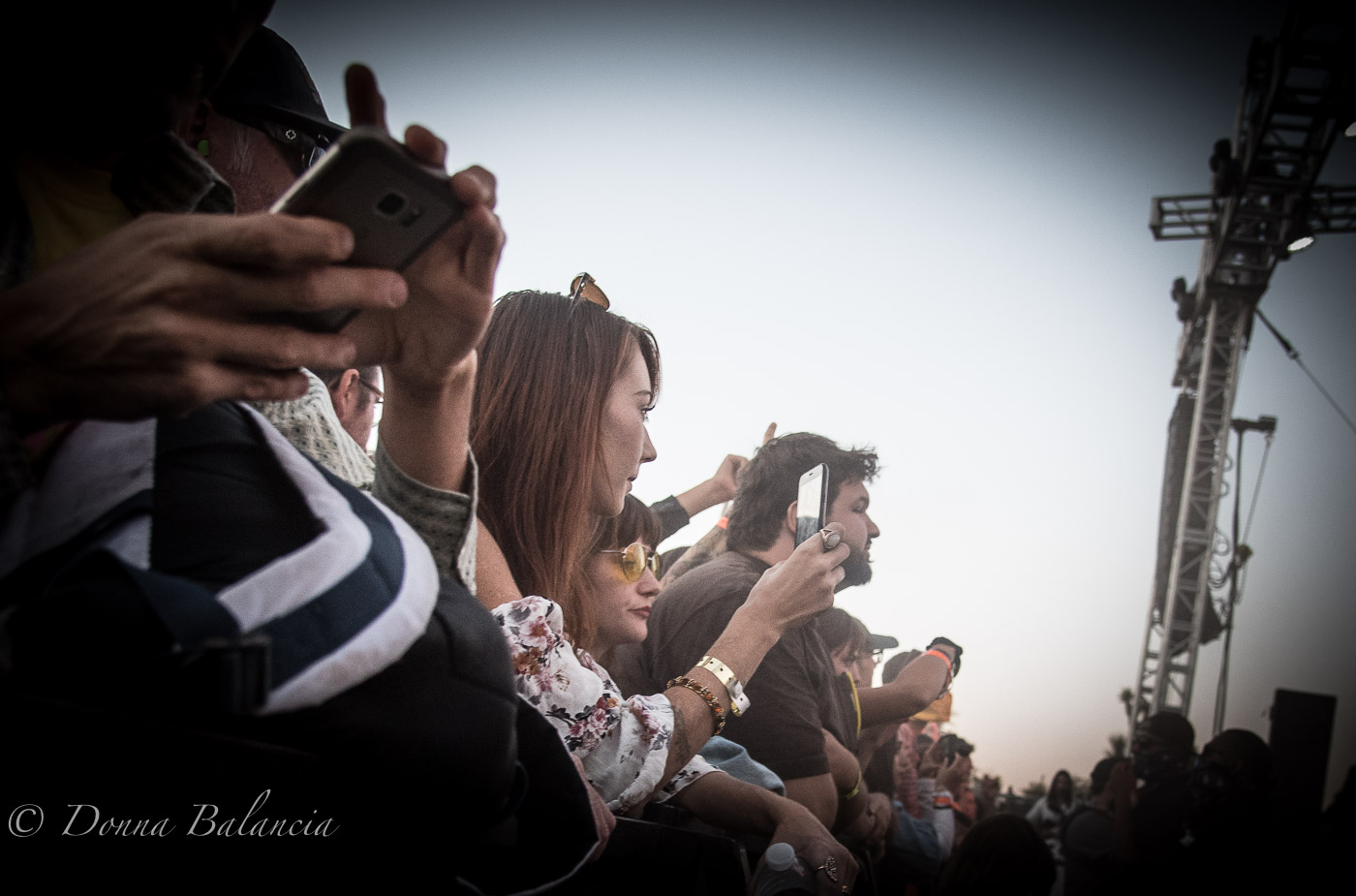 Al Cisneros of Sleep
Al Cisneros has a dramatic flair on the base and Pike captures the audience with his casual style but ultra precise, driving guitar work. Jason Roeder's work on the drums is avant garde, guiding the band to parts unknown on their musical riffs.
It is amazing that the group has kept going through the ups and downs of record company issues and challenges in the genre.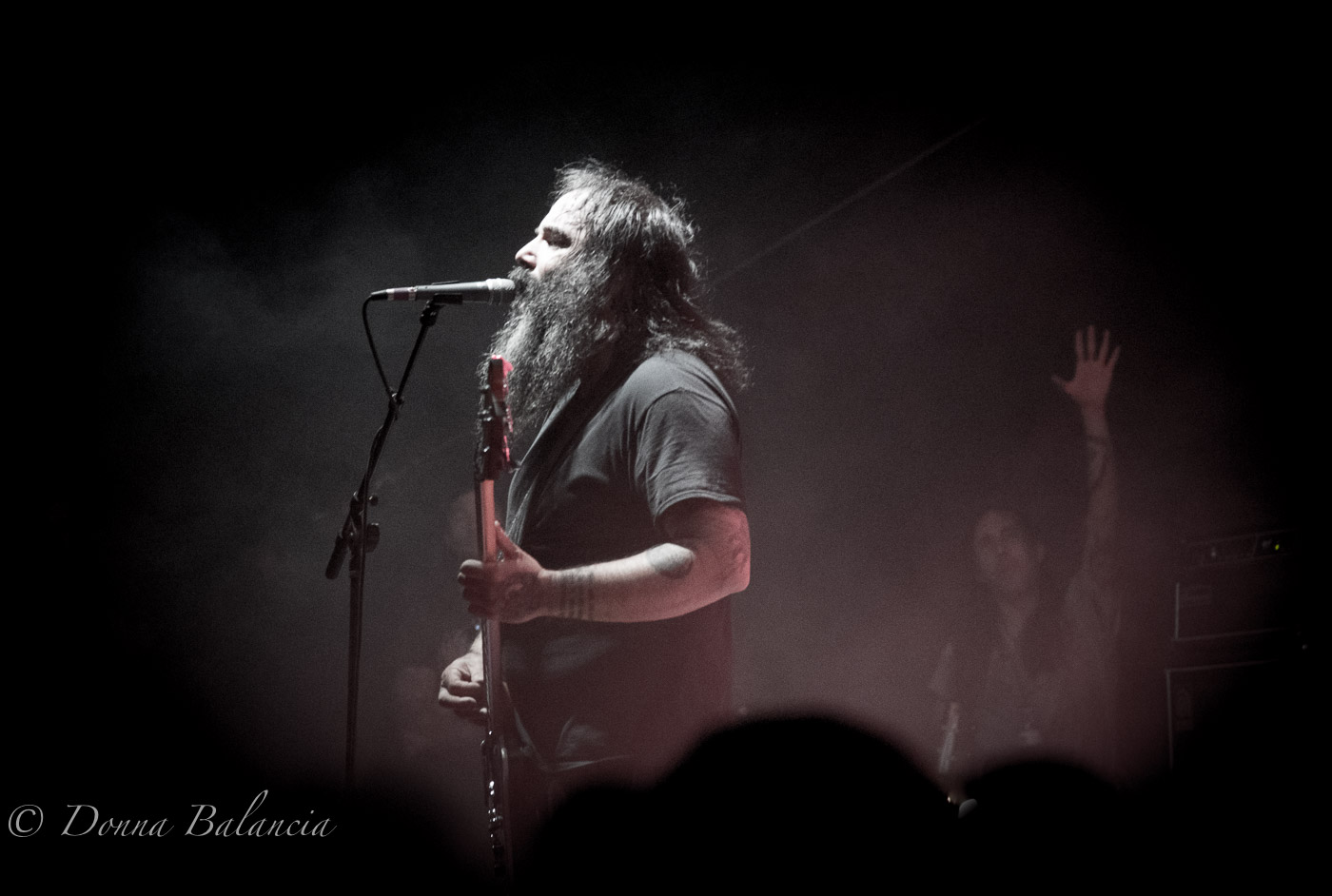 Thurston Moore
CHECK OUT DESERT DAZE PHOTOS
Thurston Moore brings his impeccable Sonic Youth-style music to his new band, The Thurston Moore Group. The band made a late afternoon appearance at the fest, delighting thousands of fans, young and mature.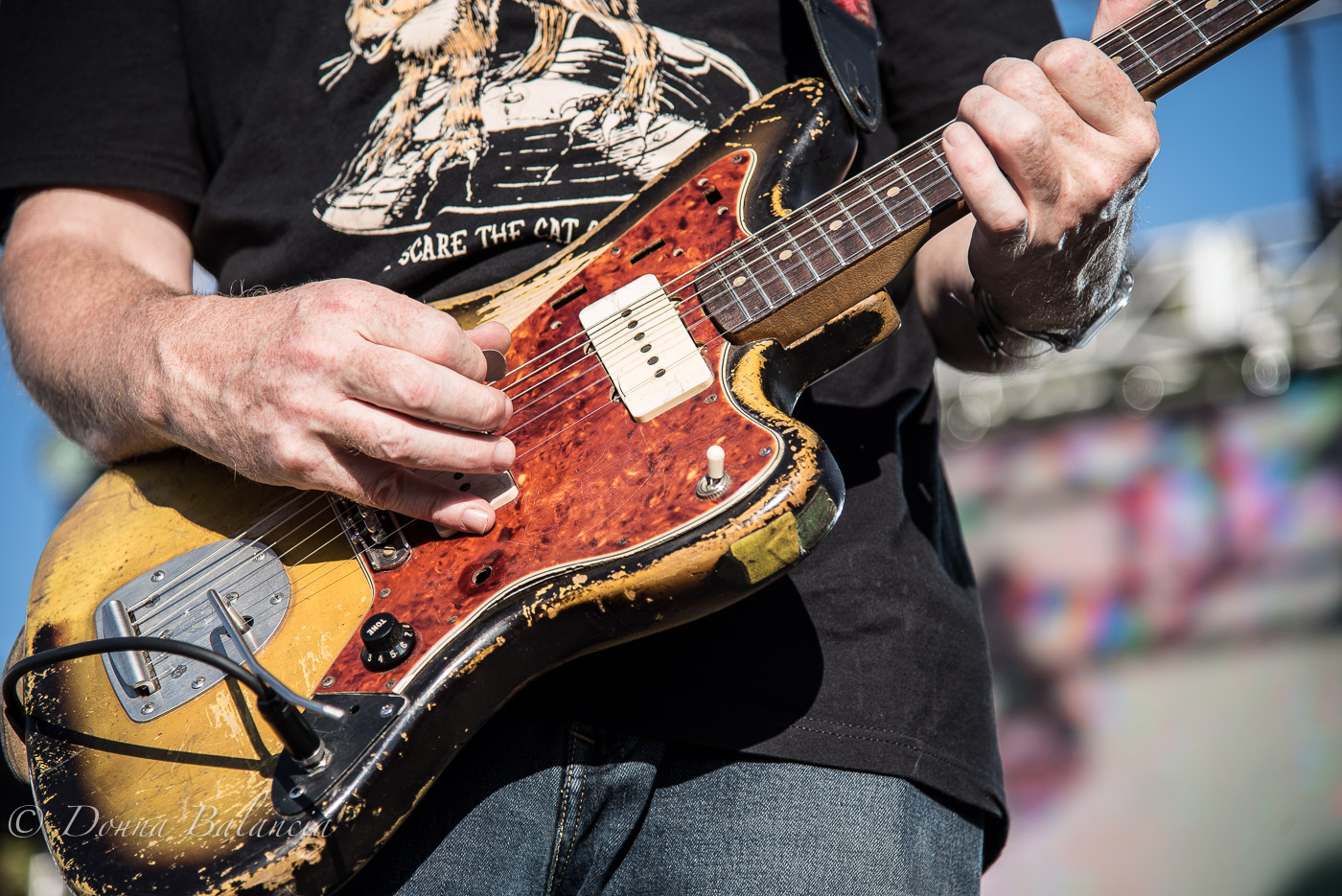 Moore has an excellent new album called Rock N Roll Consciousness and he's on tour in the West and then he's on to Europe.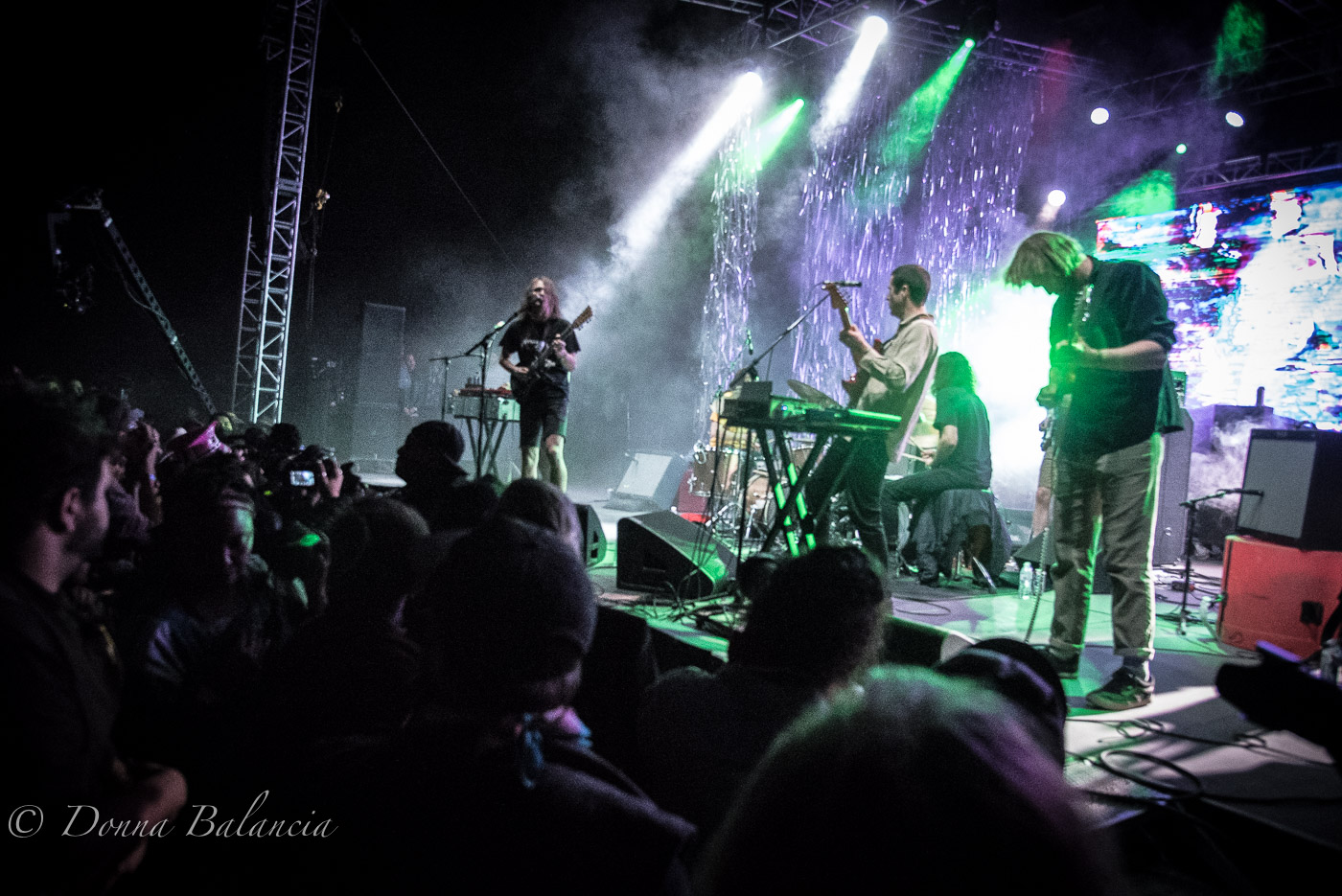 King Gizzard
King Gizzard and the Lizard Wizard stirs up the crowd and a dustbowl of its very own. The fans look forward to throwing it down as the Australian band furiously strums on stage. There's no doubt the band has it's own style and they're growing in popularity since we last caught them. Band members are Stu Mackenzie, Ambrose Kenny Smith, Cook Craig, Eric Moore, Joey Walker, Lucas Skinner and Michael Cavanaugh.
Regardless of what a good majority of the fans on Saturday said about Sleep, it was clear that King Gizzard warmed up the crowd. Desert Days has rarely seen such a display of crowd surfing and mosh pit in the dust.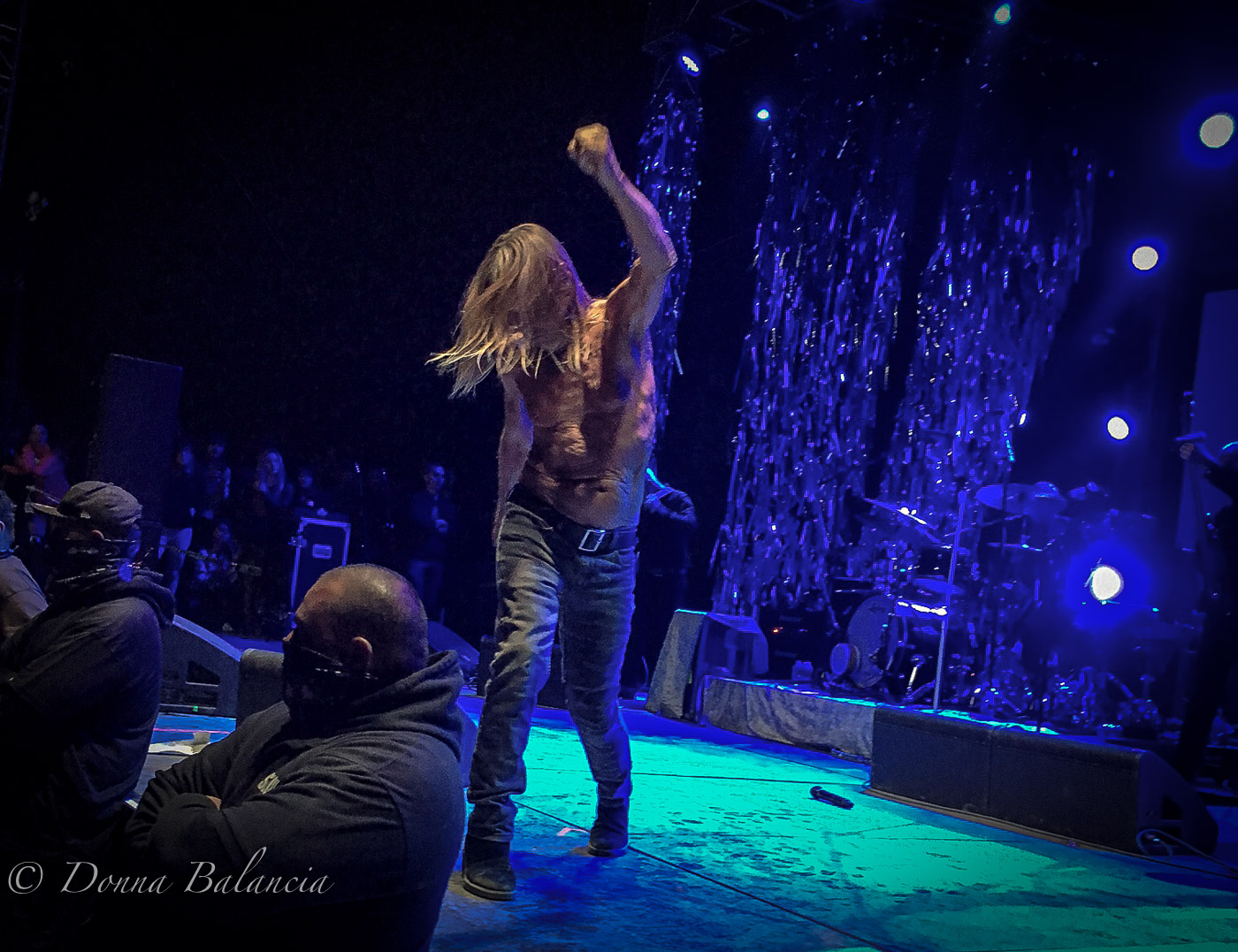 Iggy Pop
With Sleep and then King Gizzard opening, Iggy Pop's crowd was thoroughly warmed up and while the moshing and crowd surfing was plentiful during his set. It was the crush of the crowd that was quite aggressive.
"It's remarkable how he draws the fans," said one long time admirer. "I never miss and Iggy show because you never know what's going to happen. It's incredible that he's 71 years old and still bringing it."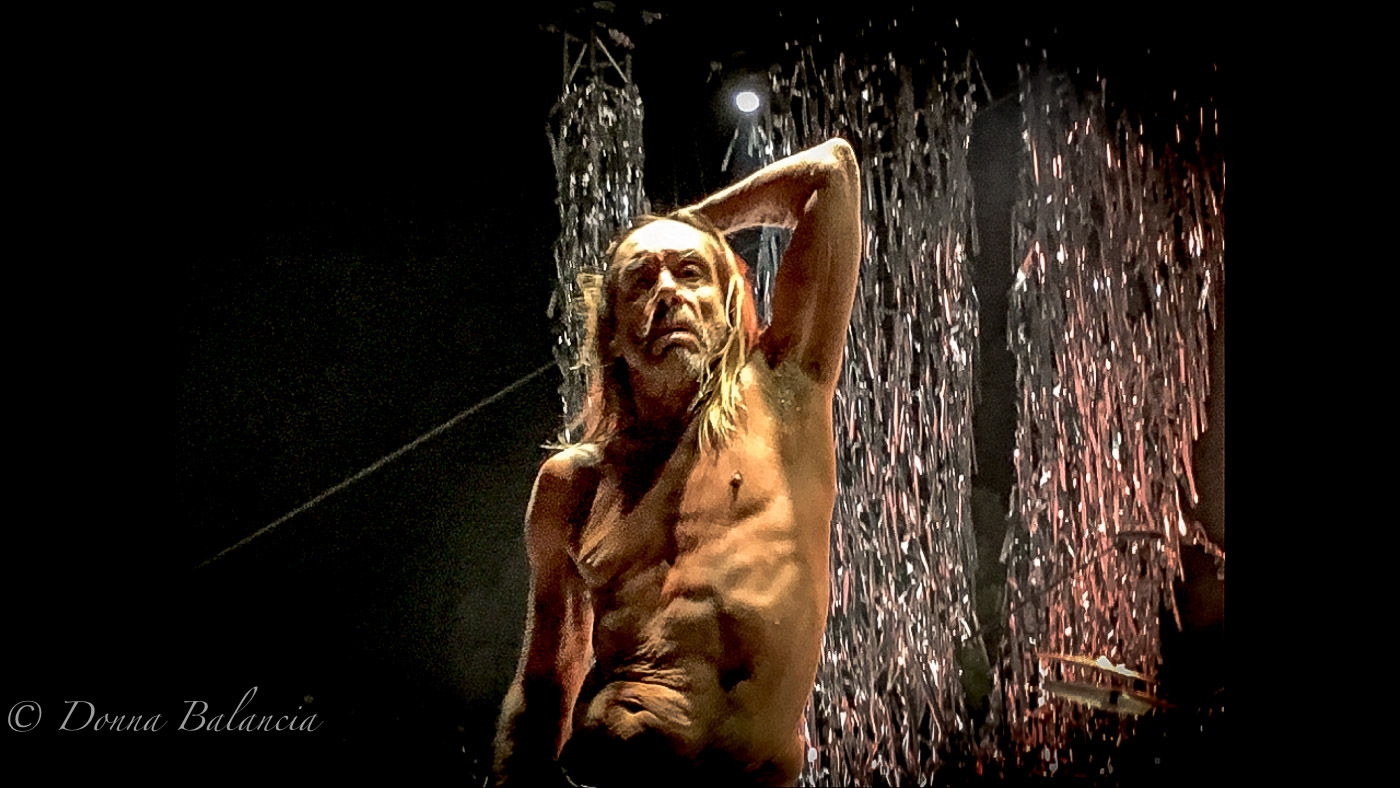 Desert Daze Sunday
Iggy is still a madman on stage throwing the mic stand, and throwing fits. Among the hits on the set list were  "Passenger," "TV Eye," "1969," "Search and Destroy," and "Real Wild Child."
Iggy drops down to his knees, he jumps into the pit, he slaps the stage with a special belt and does these jumpy, wriggly athletics for people in the crowd simultaneously laughing and captivated in adoration.
Desert Daze continues Sunday with Eagles of Death Metal, Goggs, Unknown Mortal Orchestra, Cigarettes After Sex, and Spiritualized.