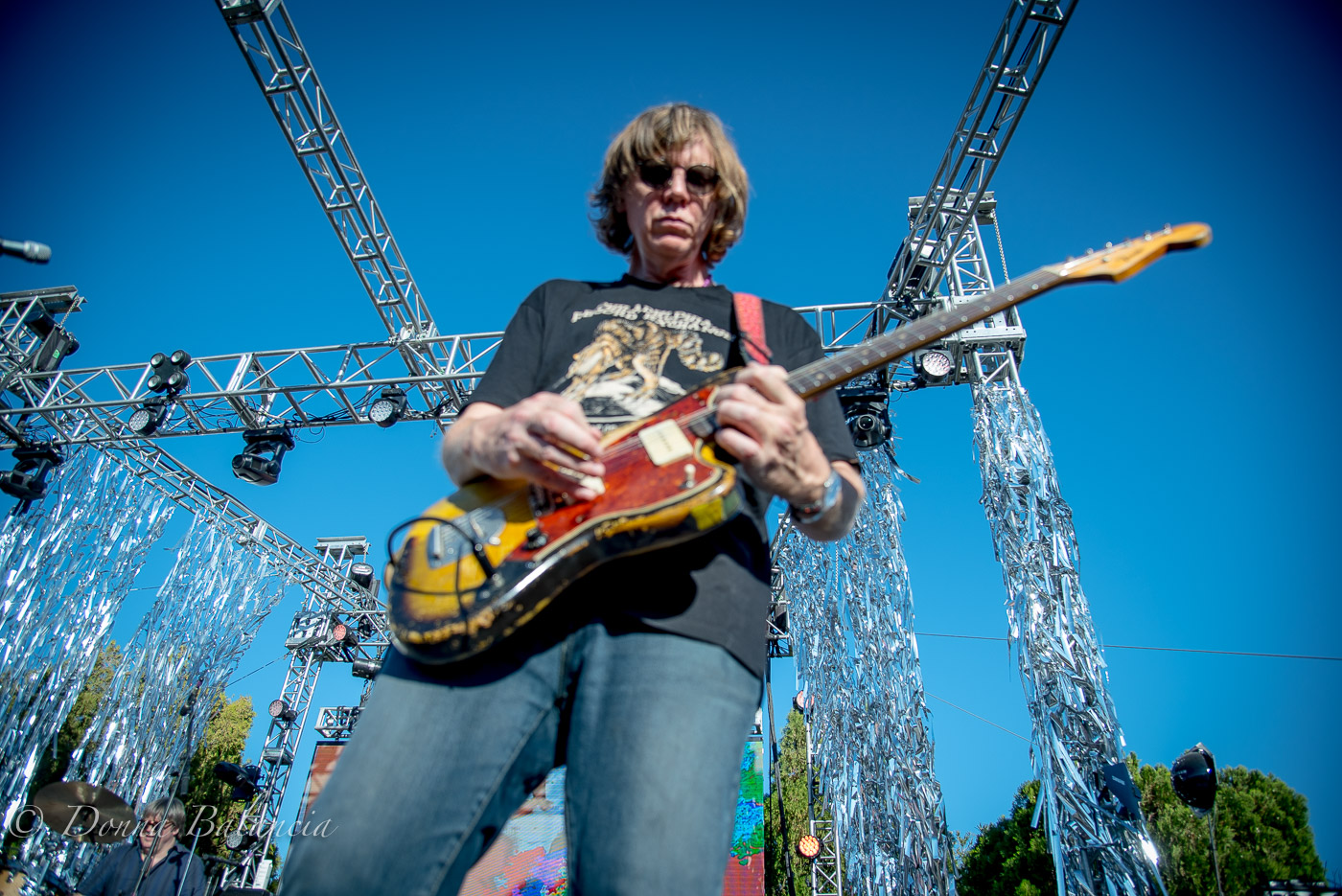 By DONNA BALANCIA
JOSHUA TREE – Iggy Pop and Thurston Moore stole the show at Desert Days 2017 in Joshua Tree.
The unusual blend of veterans and young alternative rockers is the key to the appeal of this unique fest with a quirky approach to music.
Pop, King Gizzard, and Chris Shaw's band Goggs, performed Saturday night. But it was Thurston Moore, Sleep, and also the diverse fans who showed stamina on a hot and dusty weekend.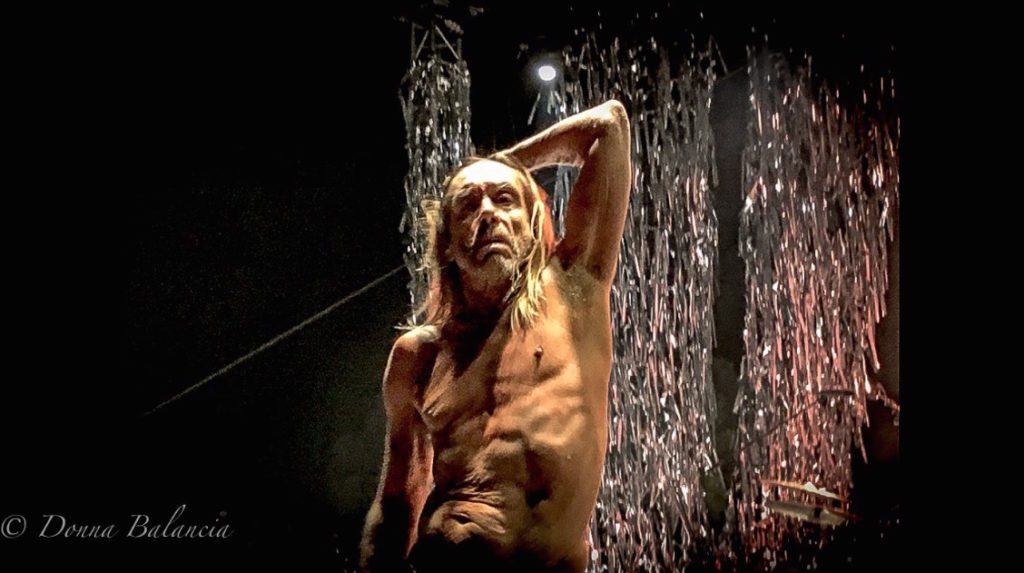 Iggy Pop
The 70-year-old veteran rocker never fails to disappoint.  He's responsible for some of the most beloved songs in rock and roll yet until the last few years has largely gone uncredited.  But the younger generation loves the writer and performer of such songs as "Passenger," "Lust For Life" and also for his collaborations with musicians like Sum 41,  and even Metallica.
GOGGS
Check out Chris Shaw and GOGGS.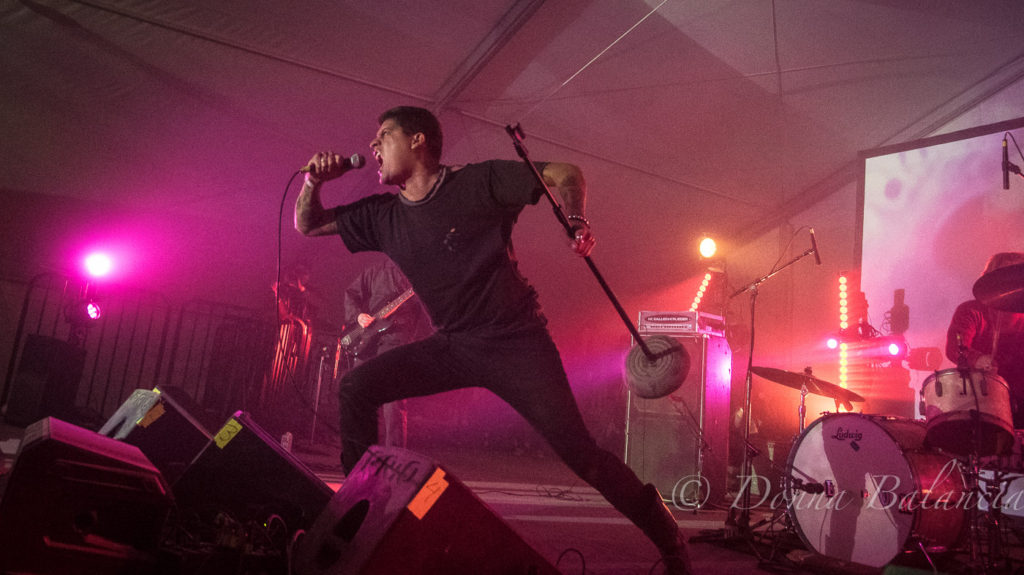 Shaw was even carried overhead by a welcoming crowd and there was no shortage of surfing and moshing.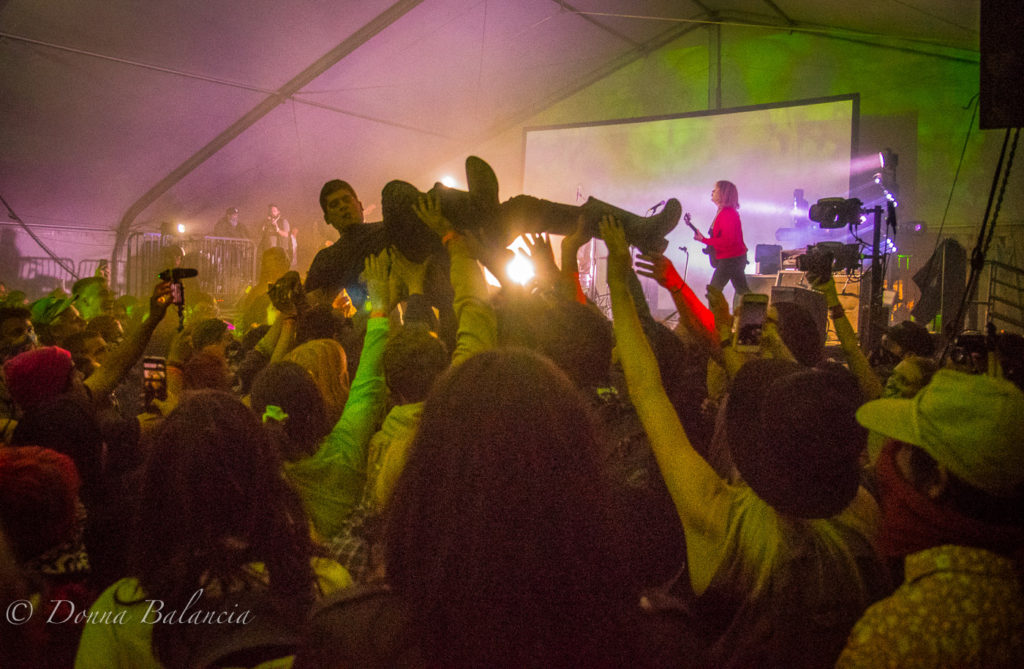 Matt Pike Gets a Reunion
Matt Pike is one of the true survivors of rock 'n' roll. The band has been around since the 1970s and is still going strong, bringing out fans from all over the country to Joshua Tree to catch their performance.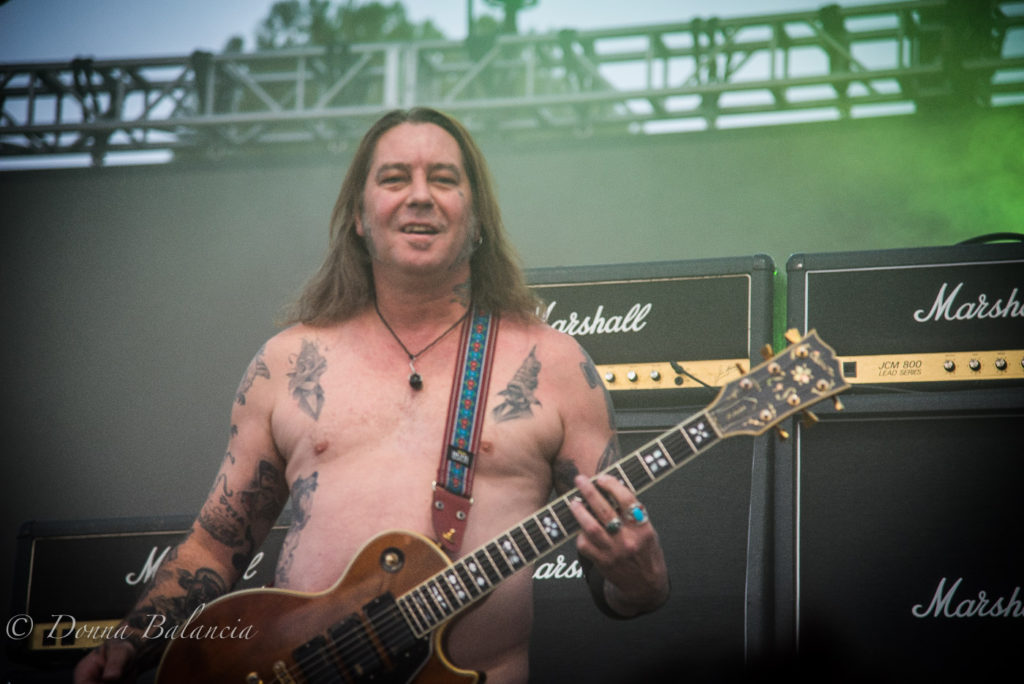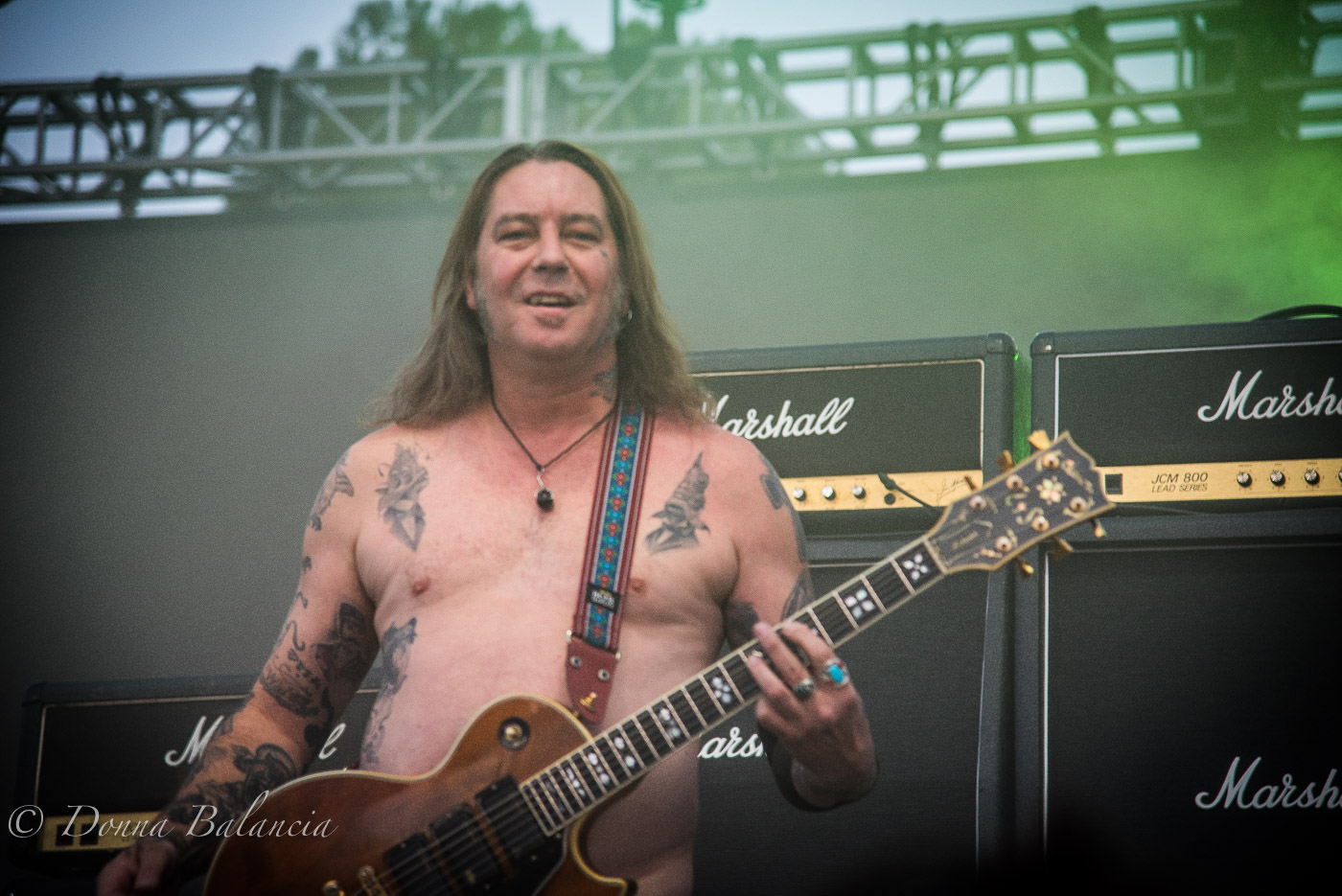 Pike even received an unexpected surprise: His daughter came to see him perform at Desert Daze.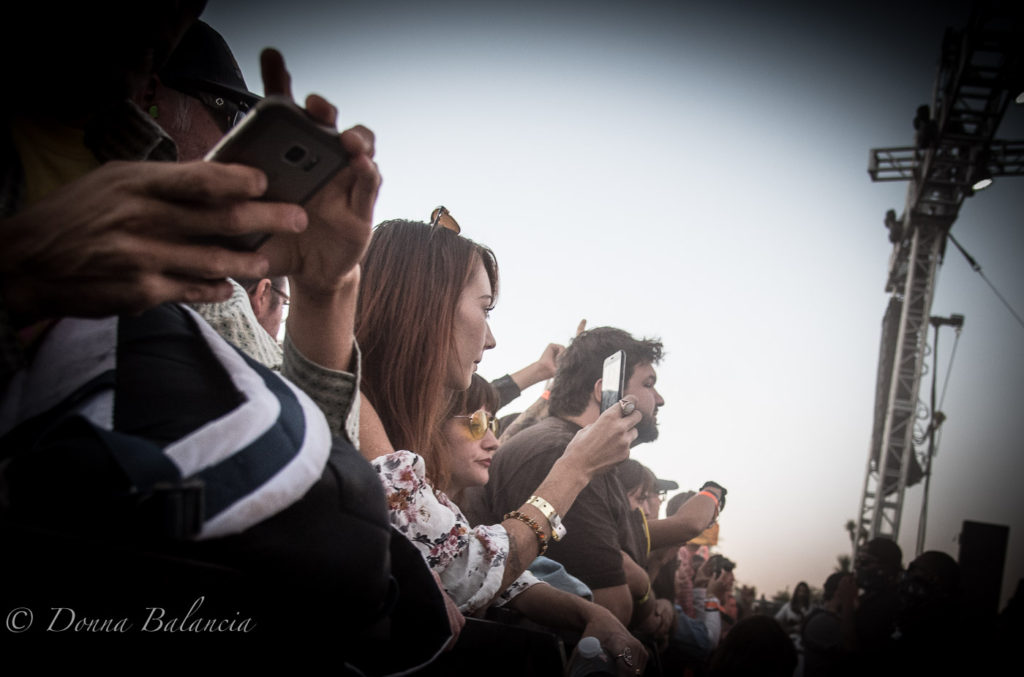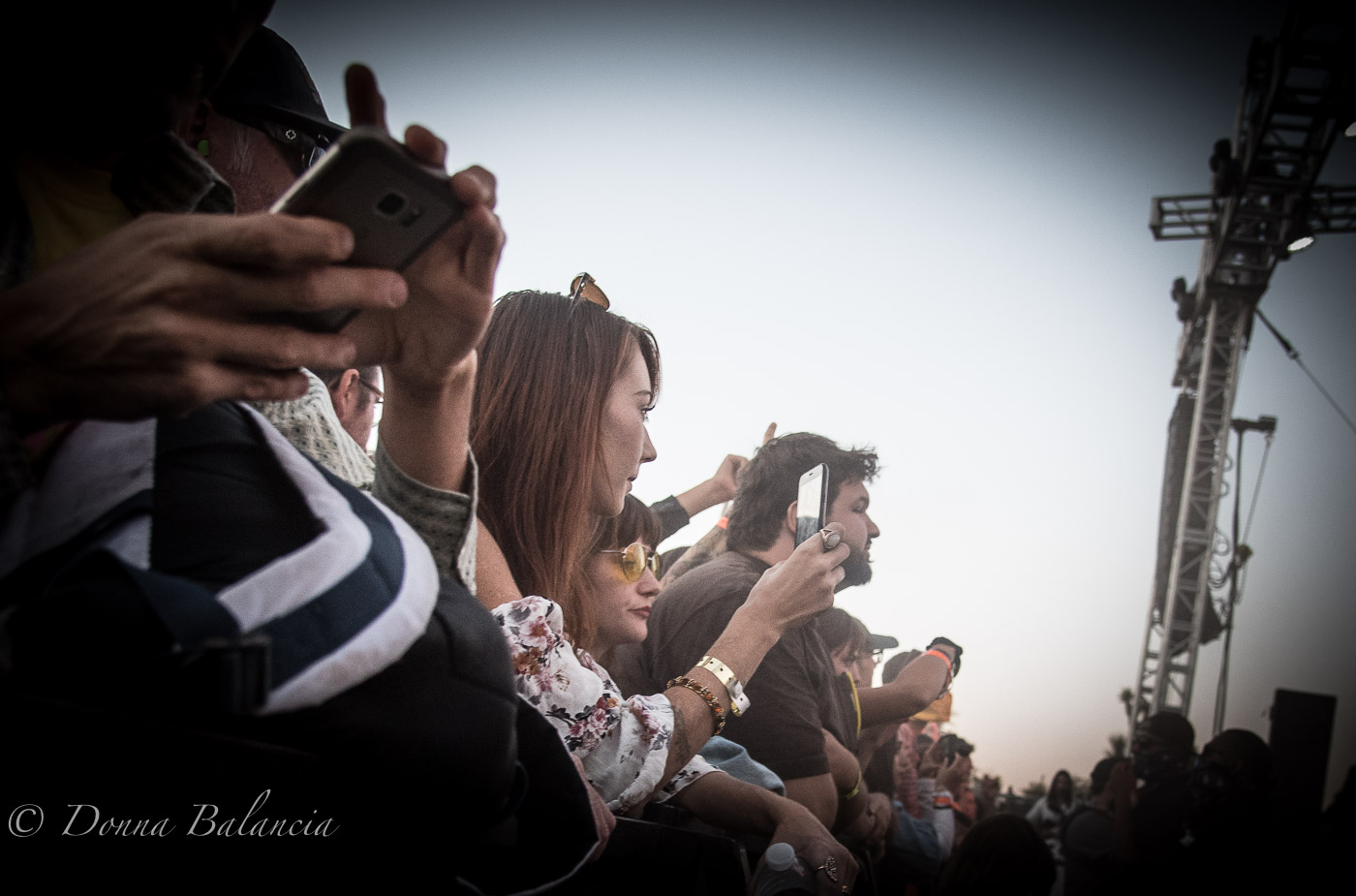 Thurston Moore
Thurston Moore made a rare festival appearance and showed the crowd that avant-garde music never gets tired.  Youngsters and festival veterans love Moore and his trusty  guitar.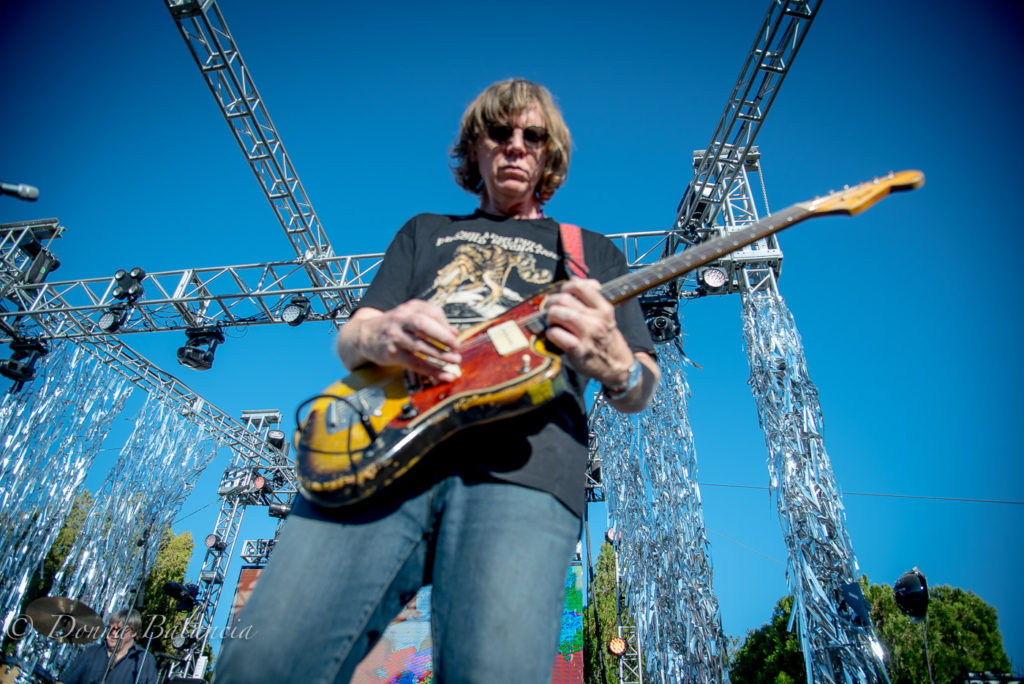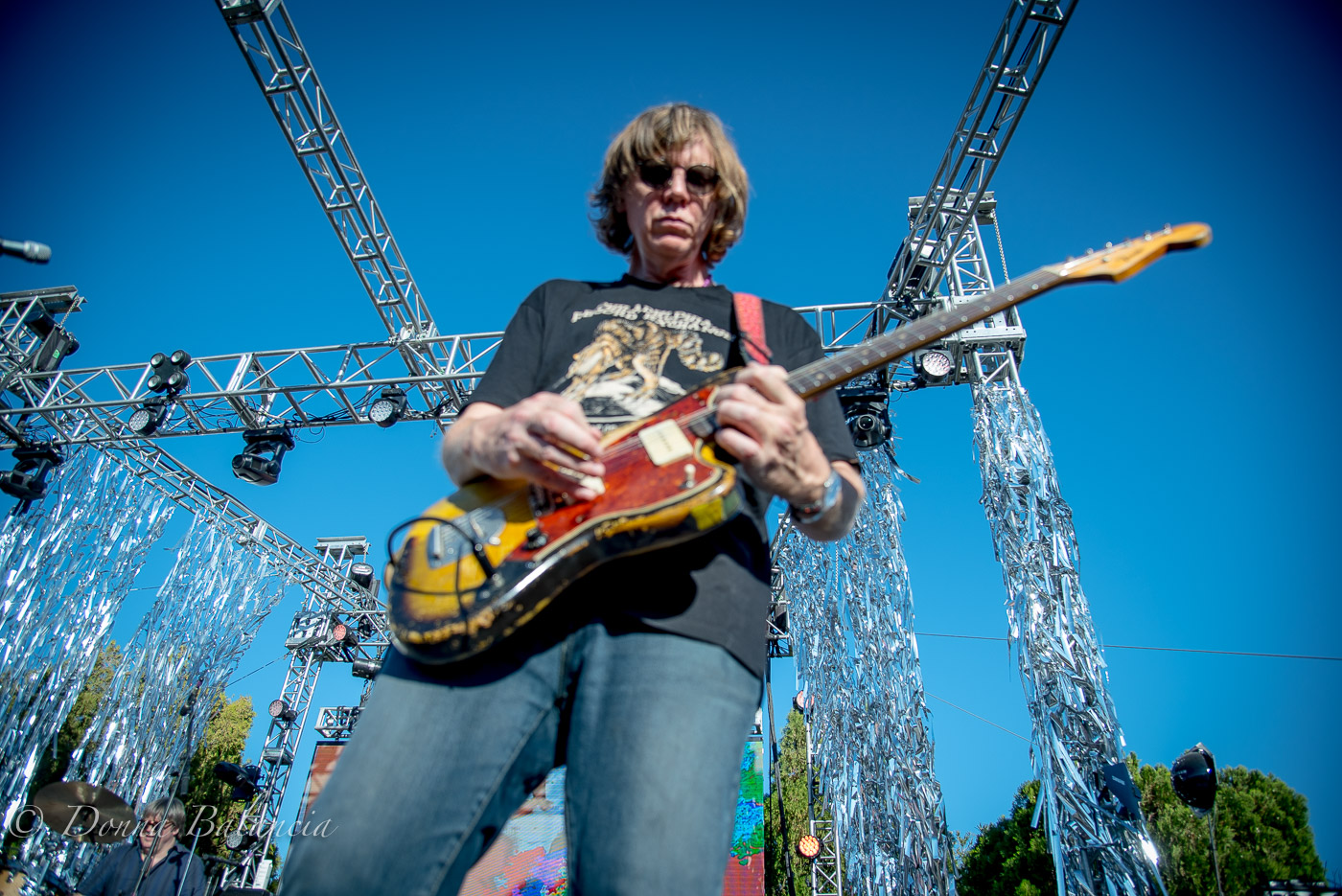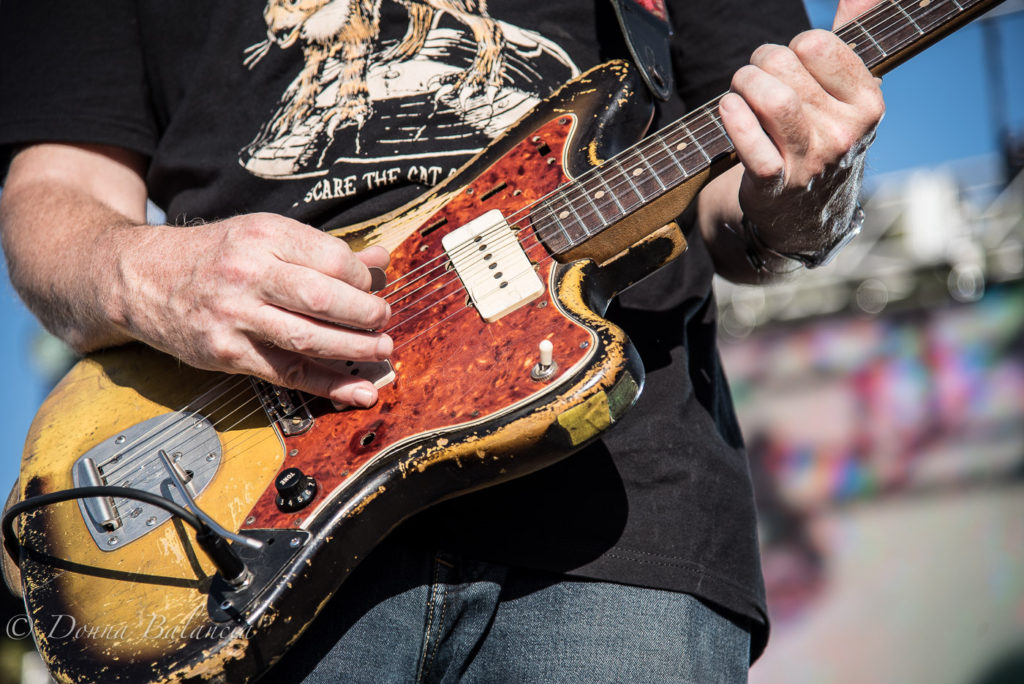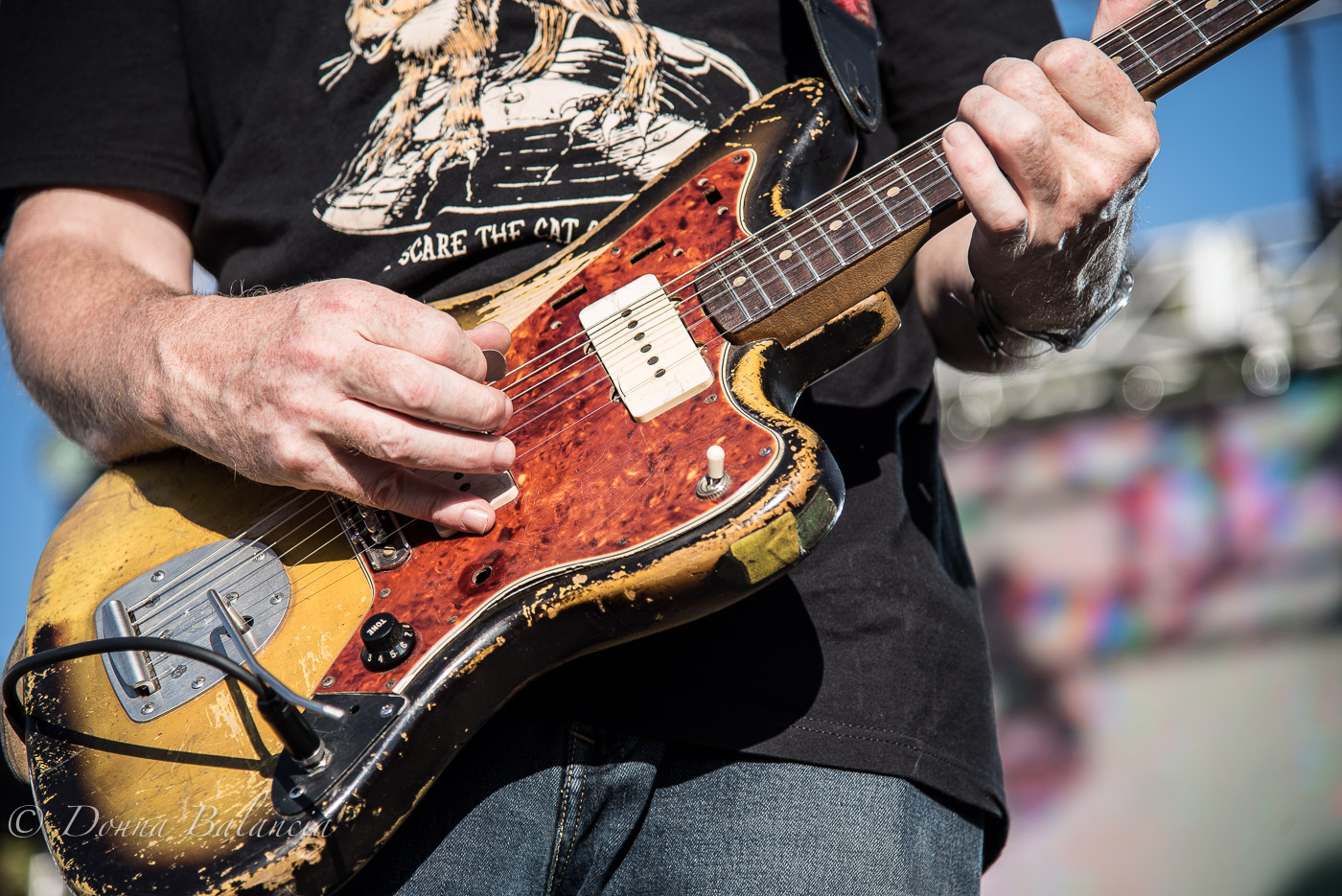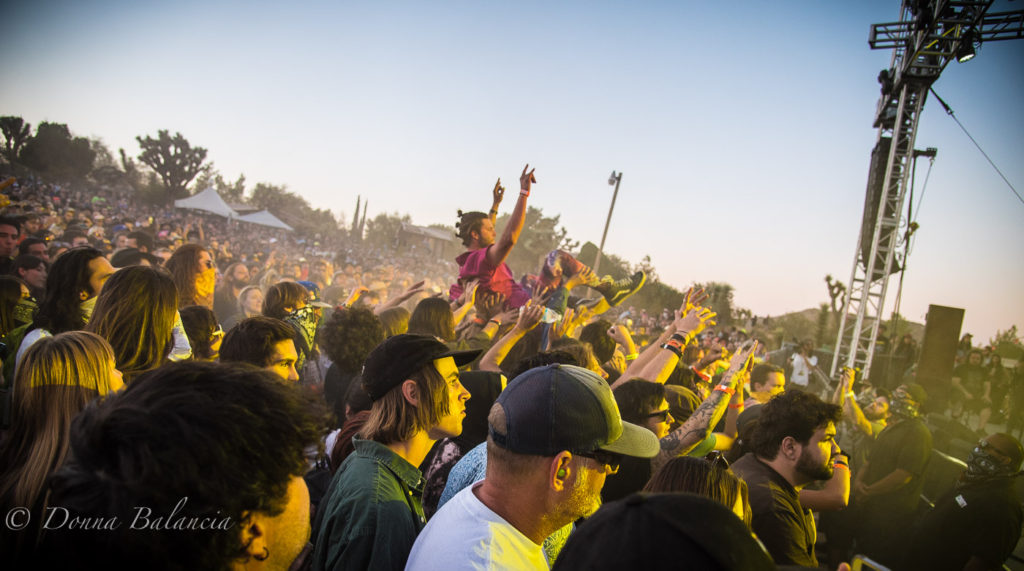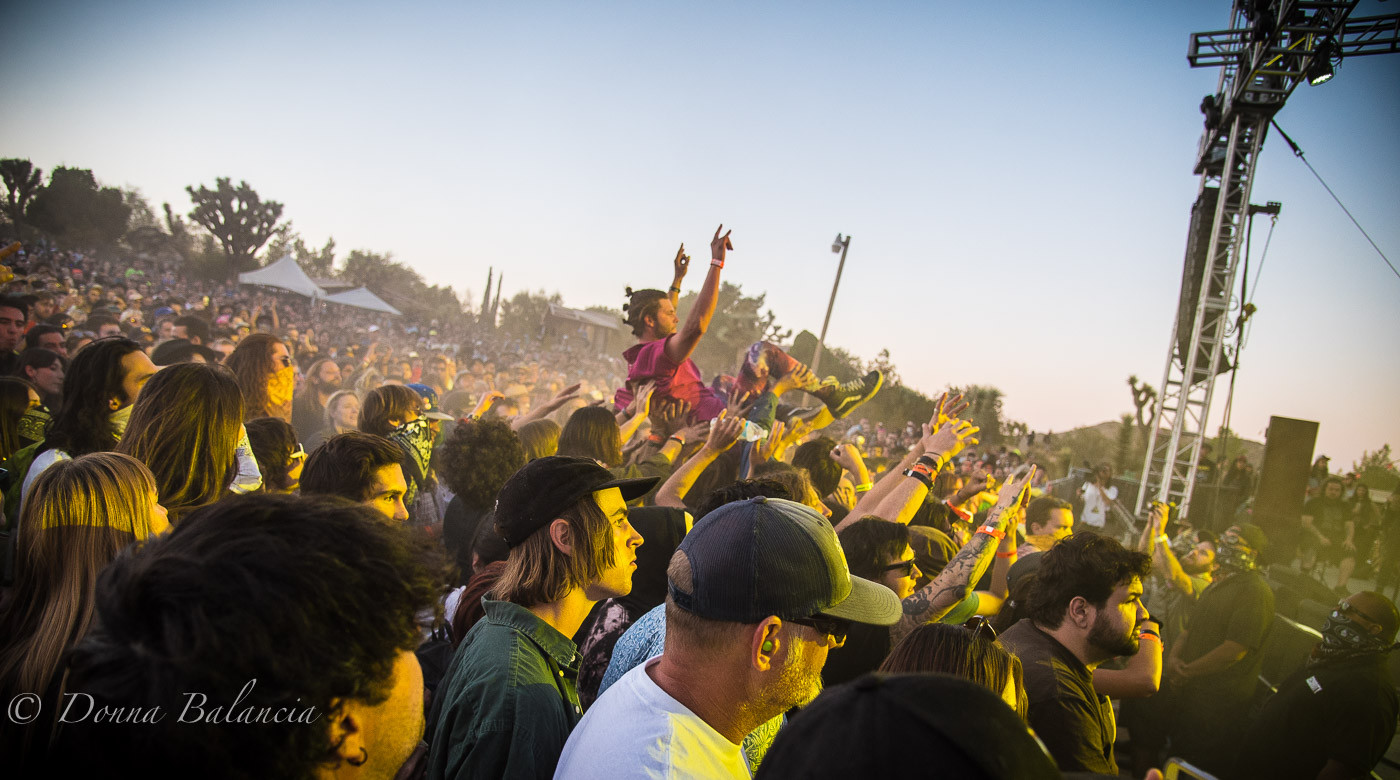 The Allah-Las Play the SoCal Sound
EODM followed Allah-Las on the Moon Stage at Desert Daze. The peaceful Joshua Tree festival could not seem further from Europe, where the two bands were targets of terrorism. In 2015, EODM was at the center of a tragic attack at the Bataclan in Paris. Last August, an Allah-Las concert was cancelled in Rotterdam after a threat.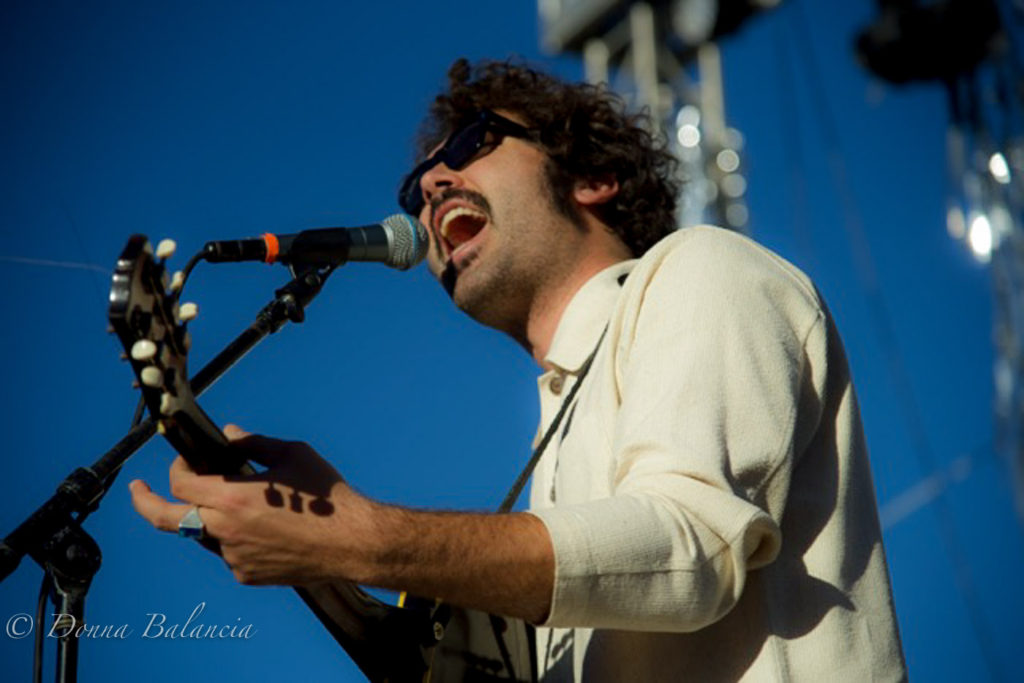 See Nick Waterhouse Interview: Allah Las OK After Threat 
Allah Las — Miles, Pedrum, Spencer and Matt from Los Angeles — brought their excellent surf style music to the Moon Stage earlier, ripping out songs that got the crowd moving. Can't say enough good things about the well-recognized sound Allah-Lahs have honed over the years.
The Babe Rainbow Keeps the 1960s Alive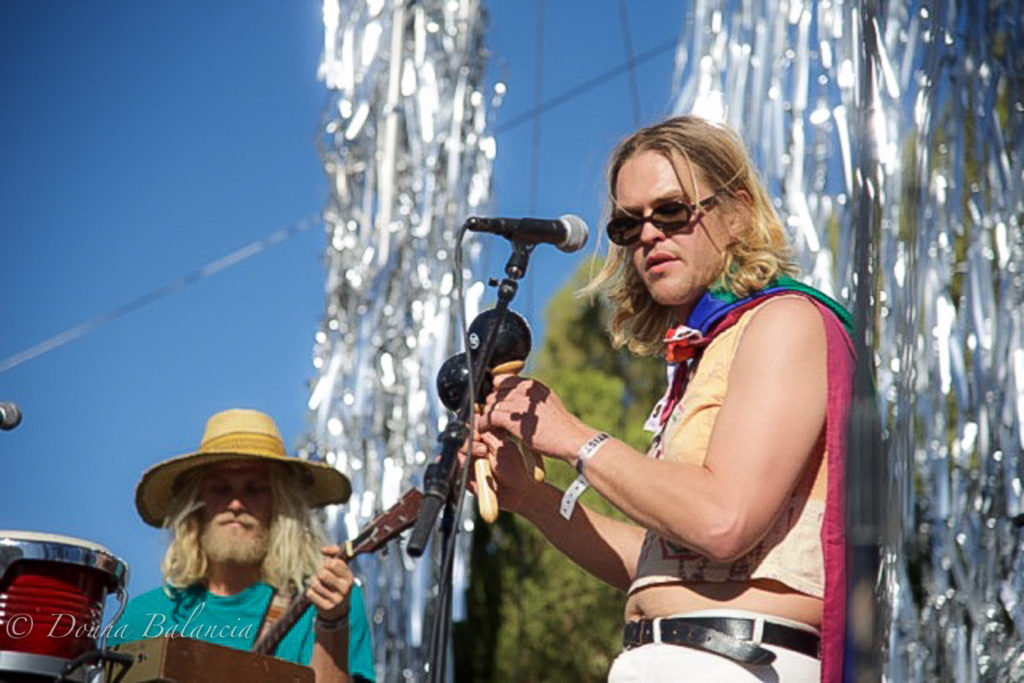 Also contributing to a great Sunday in Joshua Tree were The Babe Rainbow, comprised of Jack Lulu Angus and Elliot. Theirs is the sound of 1960s in many ways — and special props for use of the bongos.
Bizarro Style and Martian-Cowboy Fashion
But the true star of Desert Daze was the clothing style. It's hard to describe but many of the attendees did some decade cross-dressing mixing 1970s velour with spacey Martian accent pieces and Cowboy boots.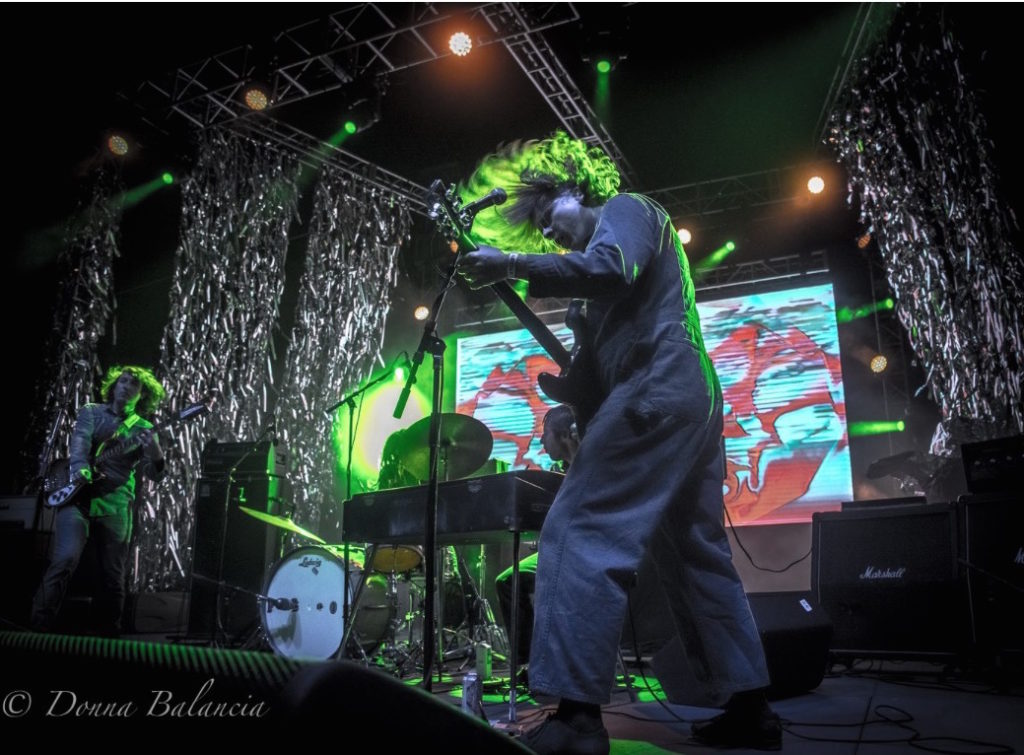 "This is our favorite festival," said one festival-goer. "We got engaged here last year and now we're married and we're back. There are all types of music, all eras of music represented here and it's all about good feelings and good memories."
Check out our Desert Daze festival photos: