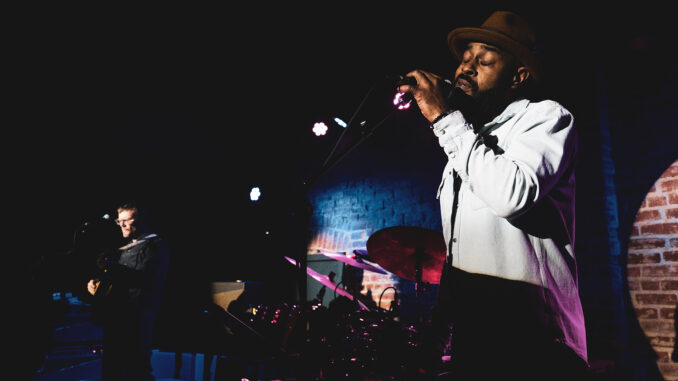 Photos and Review by LUIS MORENO
I set my course for a 9.8-mile trip north to Venice West, so I could end up in the South with the North Mississippi Allstars.  
The North Mississippi Allstars brought their style of Hernando, Mississippi, blues to Venice Beach. Brothers, Luther Dickinson (guitar, vocals) and Cody Dickinson (drums, vocals) have been doing this since 1996. The 4-time Grammy nominees continue their souls' vocation with Lamar Williams (vocals) and Jesse Williams (bass) by supporting the release of their new album Set Sail with a tour.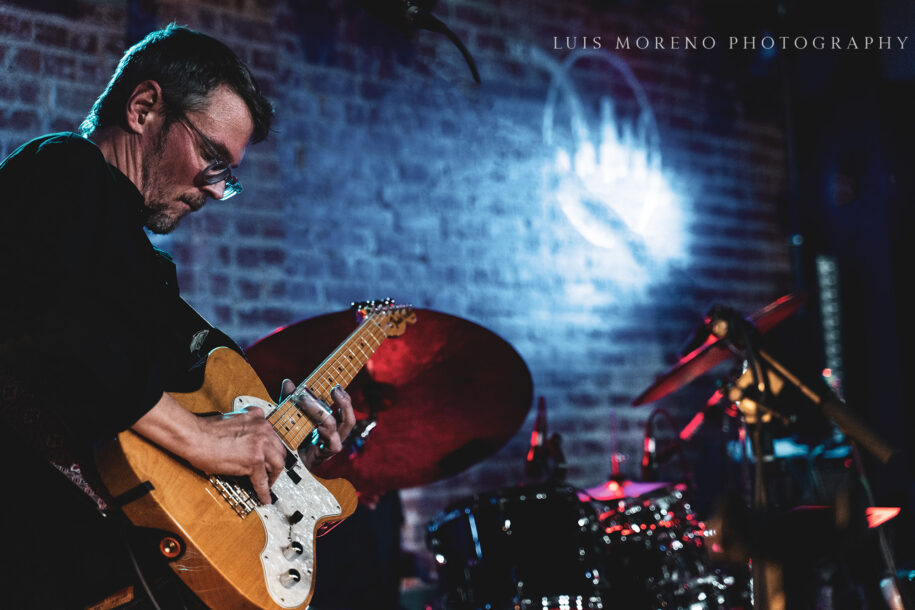 I entered Venice West knowing what to expect in sound and energy. After a couple minutes Luther Dickinson and Lamar Williams, Jr stepped out, and wet my whistle with an incredible acoustic set.  Just as they slipped on stage, they slid right off into the shadows. Then as some moments and drinks were consumed, Cody stepped out, sat down to bang a drum solo that hungry fans devoured like fried chicken at a picnic.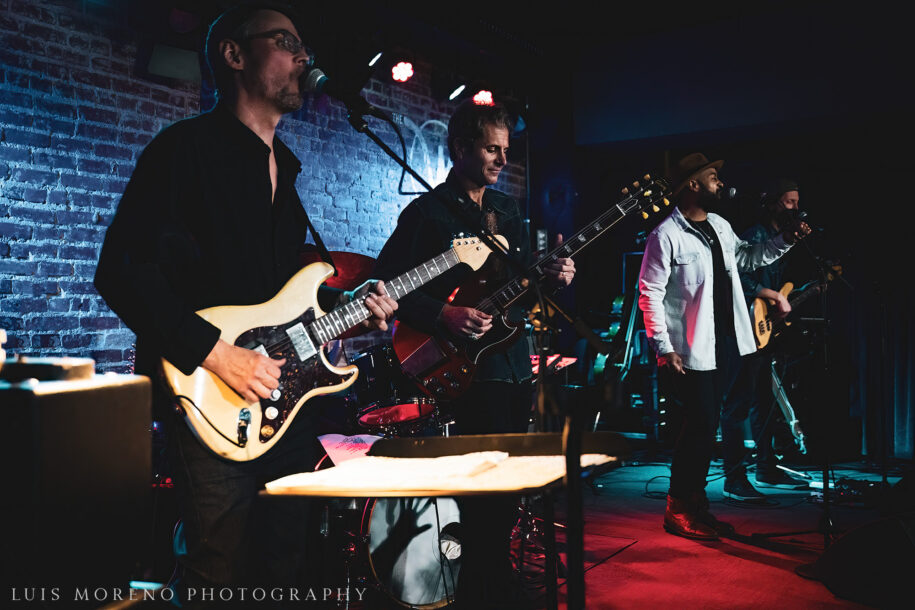 The rest of the crew joined Cody on stage to "get this evening stomping." The first song was "Shimmy," from the album World Boogie is Coming.  The "Shimmy" would then lead to "Mean Old World."  Luther Dickinson was just starting to warm those fingers with a match before starting a bonfire. There's no denying the virtuosity of Luther Dickinson on guitar, whether its picking or sliding. The southern home feeling that vibrates from those fingers just swirls, swings and flows their way into people's ears and heart.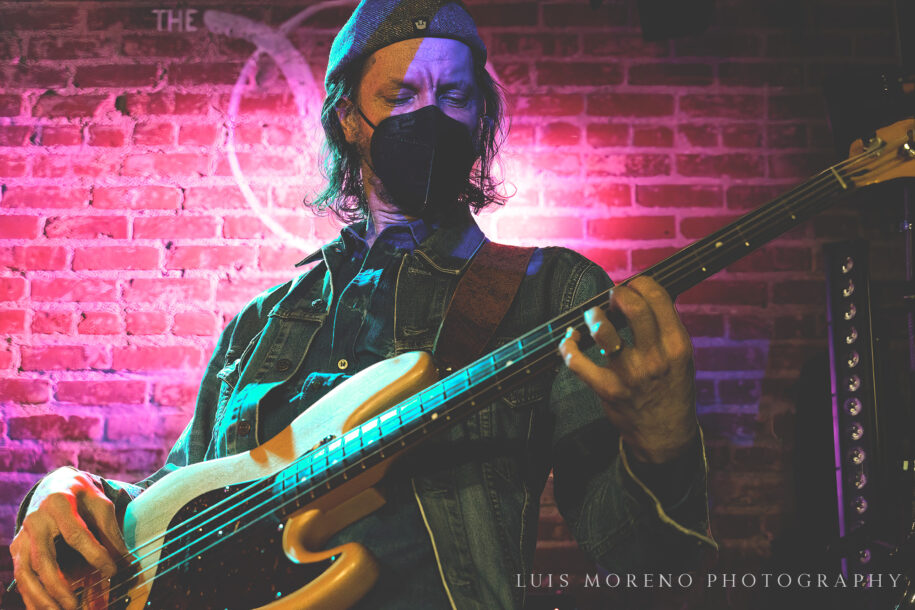 Every person on stage was given an opportunity to shine. Every song was set up to allow the bass to be felt, the voice to reach your soul, the drums to stomp your feet, and the slide guitar to wrap around you. Tonight's set list takes you all over the NMA discography map from "Shimmy" (2013) to "Skinny Woman" (2000) to "Set Sail" (2022).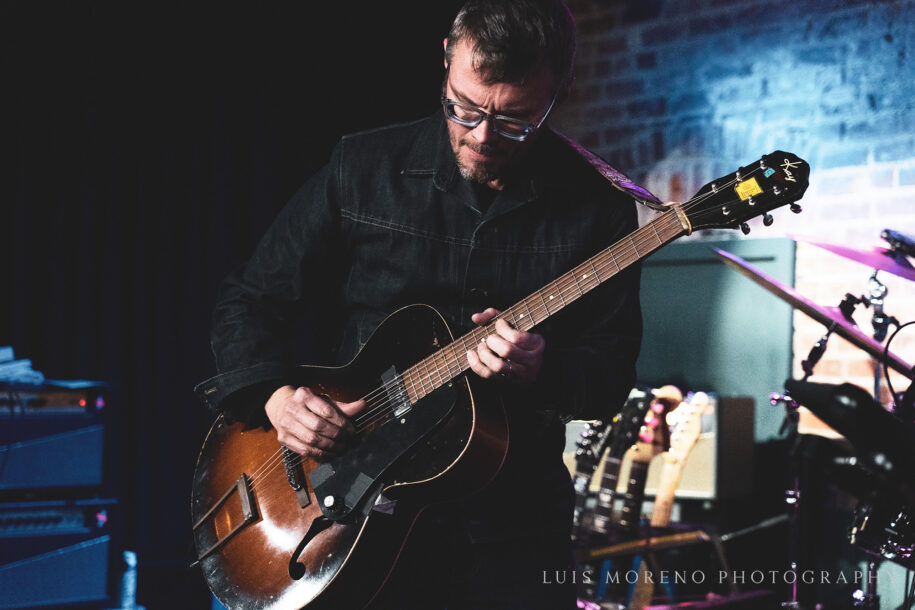 So, if you're a true North Mississippi Allstar follower, or just stumbled upon them tonight at the Venice West club.  You were not disappointed, you discovered beautiful southern delta blues with Luther's slide steel. Your affection for a band that celebrates sounds of the past with updated speakers was reaffirmed with an unimaginable feeling of standing in a barn listening to an unbelievable southern band.    
The North Mississippi Allstars did not, do not, will not…. disappoint. They invigorate, reinvent, and pay homage to The Blues.