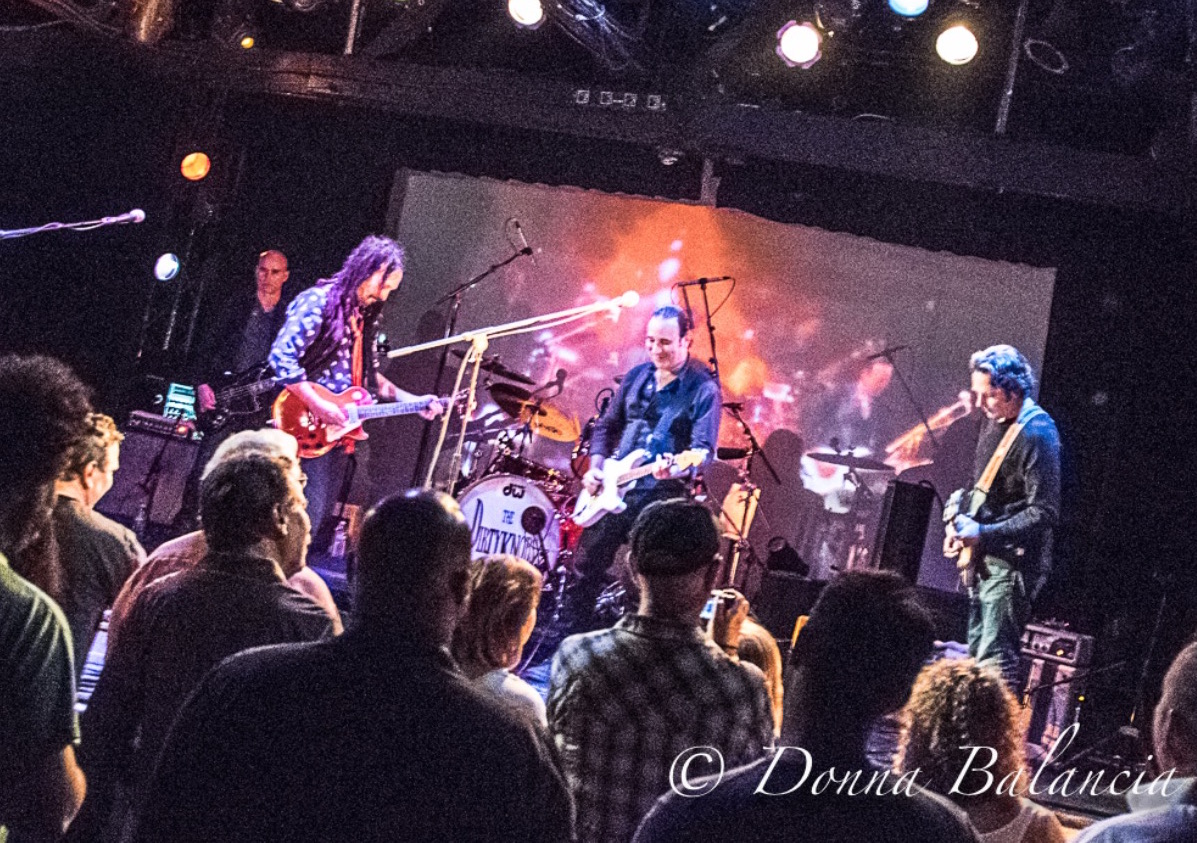 A Rare Chat With All Four Top Musicians in The Dirty Knobs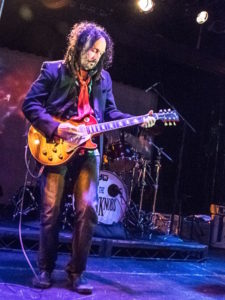 By DONNA BALANCIA
The Dirty Knobs have one mission with their live performances: Fun.
And plenty of fun is on the horizon for fans of this animal-nicknamed band of musicians who will be playing several Southern California gigs.
The Dirty Knobs is comprised of Mike Campbell on vocals and lead, guitarist Jason Sinay, Matt Laug on drums and Lance Morrison on bass. They even have little nicknames for each other, with Mike known as "Gator," guitarist Jason known as "Ape," drummer Matt is "Swampfox," and Lance is "Crawdaddy."
"We stay under the radar mainly so there's no conflict of interest with other bands," Campbell said.
Campbell, a well-known songwriter, is the lead guitarist and co-founder of Tom Petty and the Heartbreakers. "As long as that's going on, we're keeping The Dirty Knobs on the down low."
Campbell said The Dirty Knobs are about the music.
"The band exists for fun," he said. "I get to sing and try new songs out. I play and write every day."
CHECK OUT THE DIRTY KNOBS AT ECHOPLEX on CALIFORNIAROCKER.COM
What's Behind the Knobs' Name?
While it may sound a little suggestive, the name of the band actually came about through a tactile experience not of a sexual nature.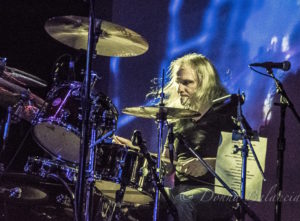 "There was a dirty knob on the amp so I said 'That's what we're gonna call ourselves, The Dirty Knobs!'" he said. "Yes, there's somewhat of a double entendre, but it's all in good fun."
The band has been playing some relatively high-profile gigs including the Telluride's Ride Festival last year. There are recordings of some Dirty Knobs songs, but those haven't been released.
"We do it for the songs and for the joy of playing," Mike said. "Once you start promoting the band it turns the energy into something else, so we're under the radar.
"We do oddball covers, that's our little niche," Mike said. "When we walk, out we're not going to play the hits. And if you like us, fine."
"Our covers are pretty obscure," said Jason, who has come up with a lot of the cover song suggestions. "Of all the songs we do I don't think I have a favorite, I love them all. But what do I know? I'm just an ape in a tree with a banana."
Mike Campbell: Dirty Knobs is a Real 'Boys Club'
"We all gave ourselves nicknames," Mike said. "It's a real boys club."
How did these musicians come together?
"I met the bass player through the drummer, and the drummer through the roadie," Mike recalled.
Chinner, the guitar tech, is the connecting factor for The Dirty Knobs. He's the unassuming, go-to guy for anything related to the Dirty Knobs. He brought the guys together.
"In 1987, I was working for the Georgia Satellites, I became friends with Tom Petty's longtime guitar tech Alan "Bugs" Weidel and he hired me in 1990. I've been here ever since."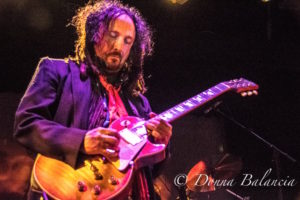 Matt the drummer, known as "Swampfox," also has a prolific pedigree.
"Mike's guitar tech called me personally and I said I know a bass player who's pretty good and that's how we got Lance," he said. "That was 12 years ago and we've been rockin' ever since."
Matt says music and drumming require continual work.
"Nobody's mastered this," he said. "That's why doctors call it a 'practice.' That's the way I feel, we're always improving."
Matt has a great pedigree having played with Alice Cooper and Slash. He's on DW Drums, Paiste Cymbals, REMO drumheads and Vic Firth Drumsticks. The band uses Fender amps.
"I met Lance the bass player on a gig 22 years ago," he said. "Some years later I met Ape and then Chinner asked if I wanted to audition."
Keeping it Local and In the Family
And it's not easy to get musicians like these. But for Matt, there was one thing that reeled him in.
"We knew right away this would be a great project because we didn't have to jump on a plane at 4 a.m. or hop in a van or sell merch," he said. "This is a fun band that loves performing."
Matt, in turn, brought along Lance the bass player, known as Crawdaddy. Crawdaddy has spent 17 years in Don Henley's band. And for him too this is a fun side project.
"Mike co-wrote a lot of the hits with Don Henley, so everyone knows each other," Crawdaddy said. "The way I feel, literally, when I play with the Knobs is it's like playing with friends from high school. It's really pure and it's what we all started playing music for. I think if we did a record we would kill it, but we're all pretty busy. We're happy when we can find the time to get together."
Live in Los Angeles
The Dirty Knobs fans are pretty fortunate to live in Los Angeles, where the band stays. And how did the Knobs happen to pick LA a home base?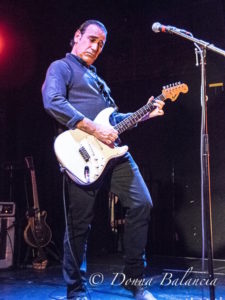 "When I came out here with the Heartbreakers we had a chance to live in New York or LA and the weather was the reason we picked LA," Mike said.
The shows will also include someone the band considers a sort-of fifth Knob, Marc Ford.
"About seven or eight years ago we did a gig at NAMM for Duesenberg," Jason recalled. " We liked him and he sat in with us. It was easy."
Ford will be playing as opener on the shows.
Jason said it's been relatively easy to fit in as a Knob. For him, he was nervous about trying out. And he didn't react to Mike's trademark wild hair.
"Mike didn't have the hair back then but if he did it wouldn't have mattered," he said. "I didn't care I just wanted to be in this band. When I auditioned, I was thinking 'Please don't make a mistake.'
About selling merch, the band said they may do that one day as well.
"I have one T-shirt and I treasure it," Matt said.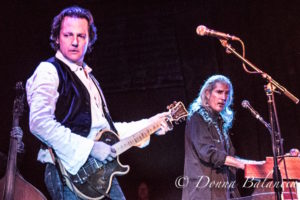 As for the venues, Matt said: "We go where the people want us to play," he said. "Some places are closing so we're lucky to have the beautiful venues we play in. For instance, we used to play a place called Cozy's, which is gone. But in Southern California there are some great places."
The Dirty Knobs play the Coach House in Orange County tonight; Saint Rocke in Hermosa on Friday; the Soho in Santa Barbara on Nov. 25; The Canyon Club in Agoura Hills on Dec. 1; and The Rose in Pasadena on Dec. 11.