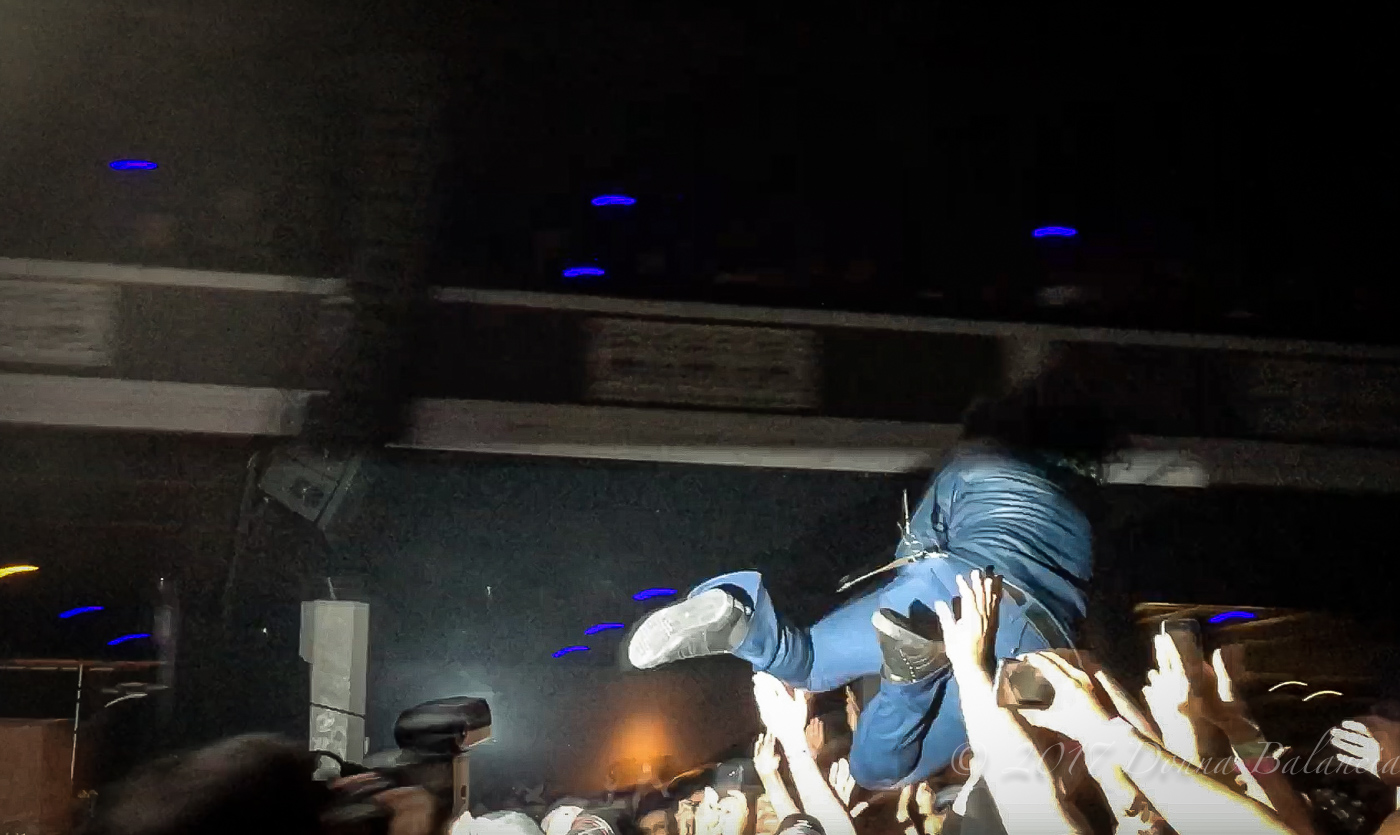 ATDI Touring for Album, in•ter a•li•a
By DONNA BALANCIA
At The Drive In should rename themselves "At The Dive In," because 17 years later, the band is still slamming a phenomenal physical and inspiring performance.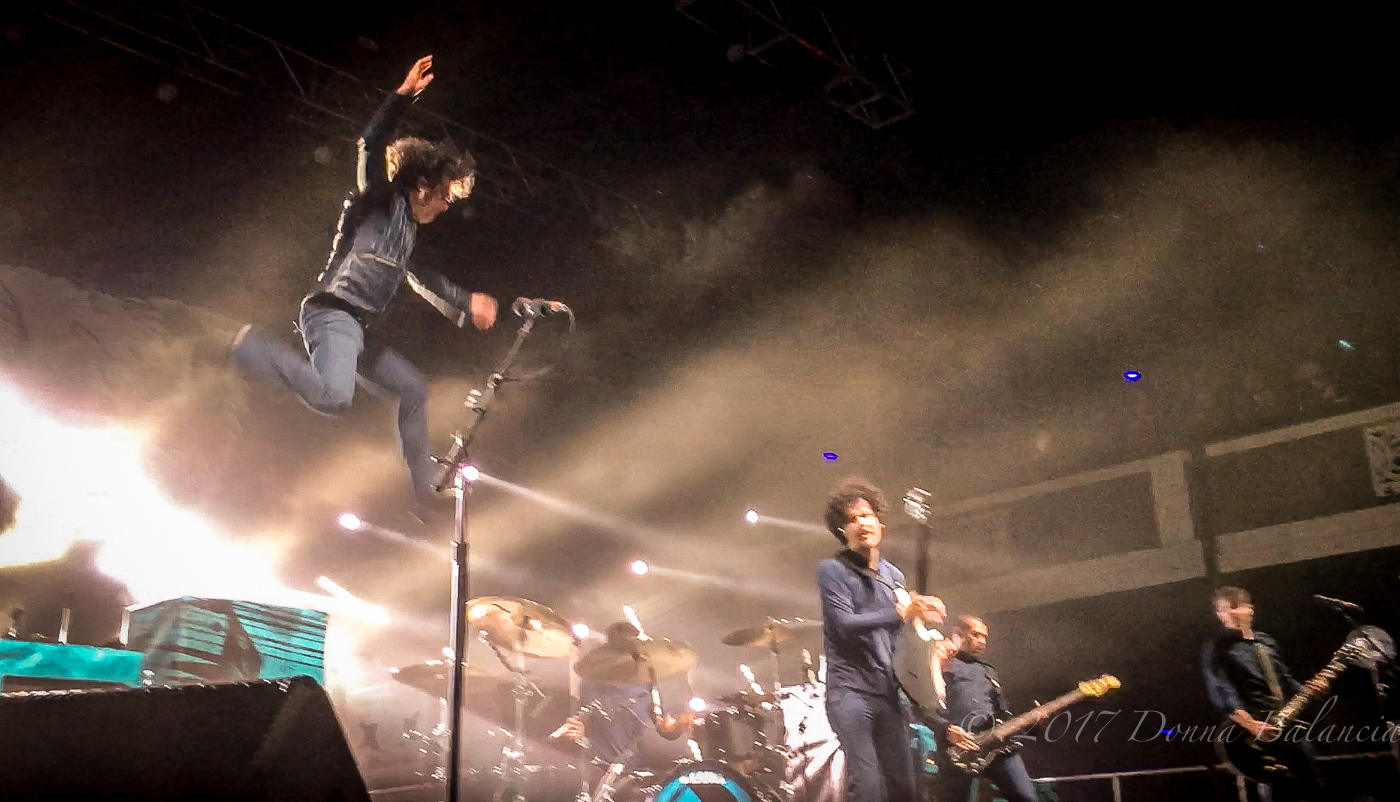 Wild, Physical Show by ATDI
At The Drive In took its wild show to The Shrine, as frontman Cedric Bixler-Zavala leapt, dove and crowd-surfed his way into the hearts of his devoted fans. He looks good and sounds good and the show was impressive.
The band is touring with its first album in 17 years, in•ter a•li•a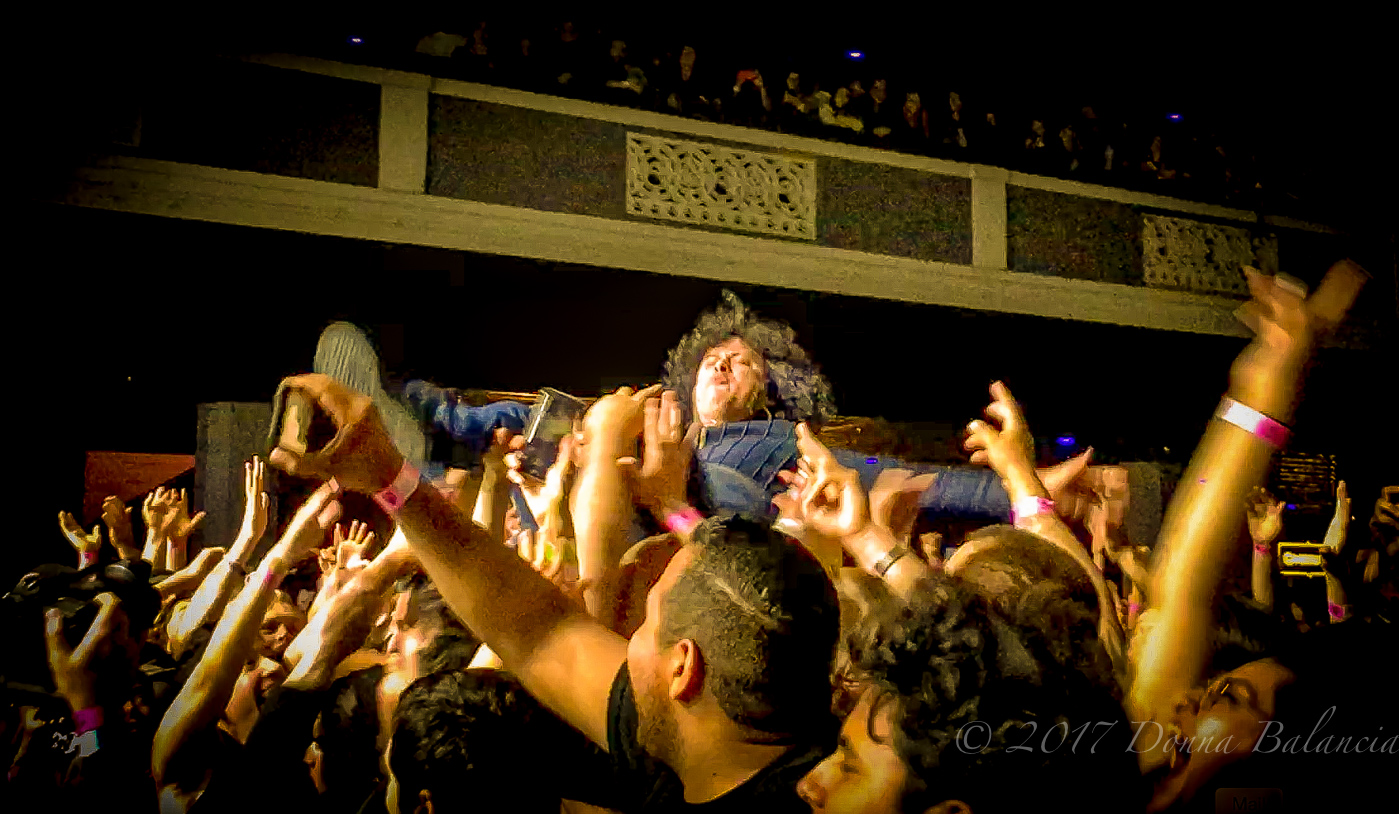 in•ter a•li•a is First Record in 17 Years
At the Drive In was formed in 1993, and has been known for a post-punk style and seemingly carefree presentation. With frontman Bixler-Zavala and guitarist Omar Rodríguez-Lopez, Jim Ward, bassist Paul Hinojos, and drummer Tony Hajjar, ATDI put out three studio albums and five EPs and then broke up in 2001.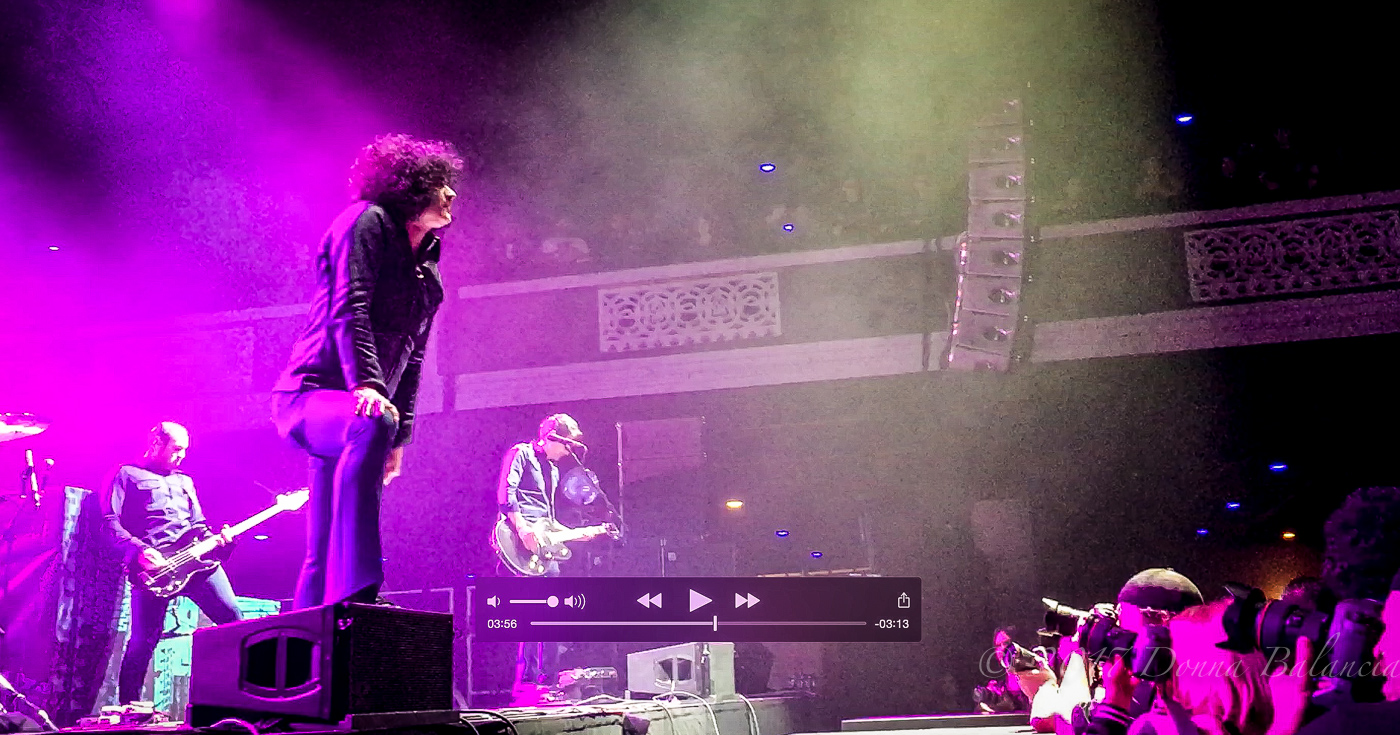 Breaking Up, Getting Back
The album, Relationship of Command, released in 2000, is considered a classic. After the breakup, Bixler-Zavala and Rodríguez-López formed The Mars Volta. Then ATDI got back together in 2012.
But one thing the band never lost is its faithful devotees, who came to see their favorite band play. Last summer it was the Palladium that was packed with fans and last Saturday it was The Shrine that was at capacity. The band missed one or two shows on the tour for unknown reasons, but it appears Bixler-Zavala is taking no chances this time around.  There are vaporizers and water on stage for the dynamic frontman, who between huge jumps would come back to inhale and drink.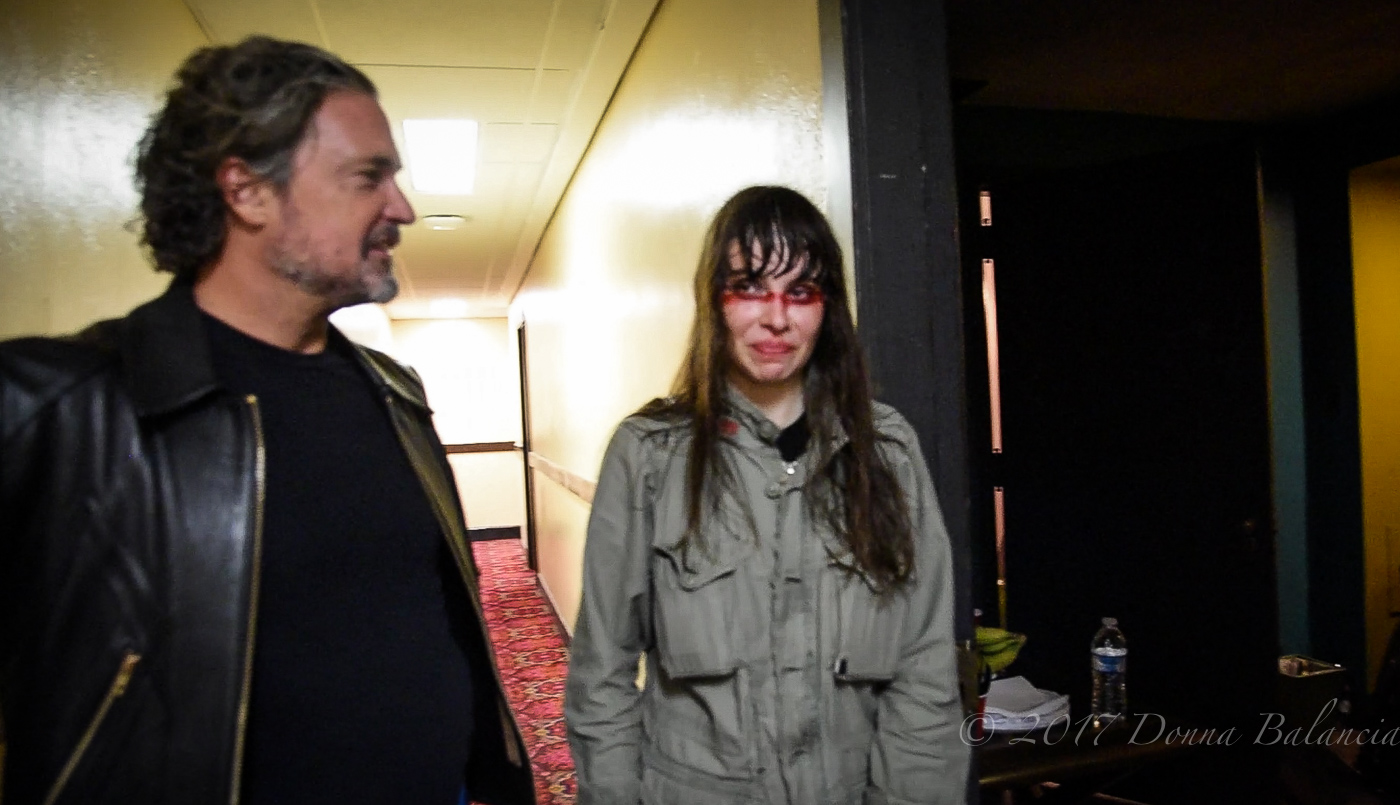 Le Butcherettes
Teri Gender Bender and Le Butcherettes were the opening act, and this band never fails.  It's amazing that Le Butcherettes can drive the crowd into a frenzy whether it's 100 people at Alex's Bar in Long Beach or thousands at The Shrine.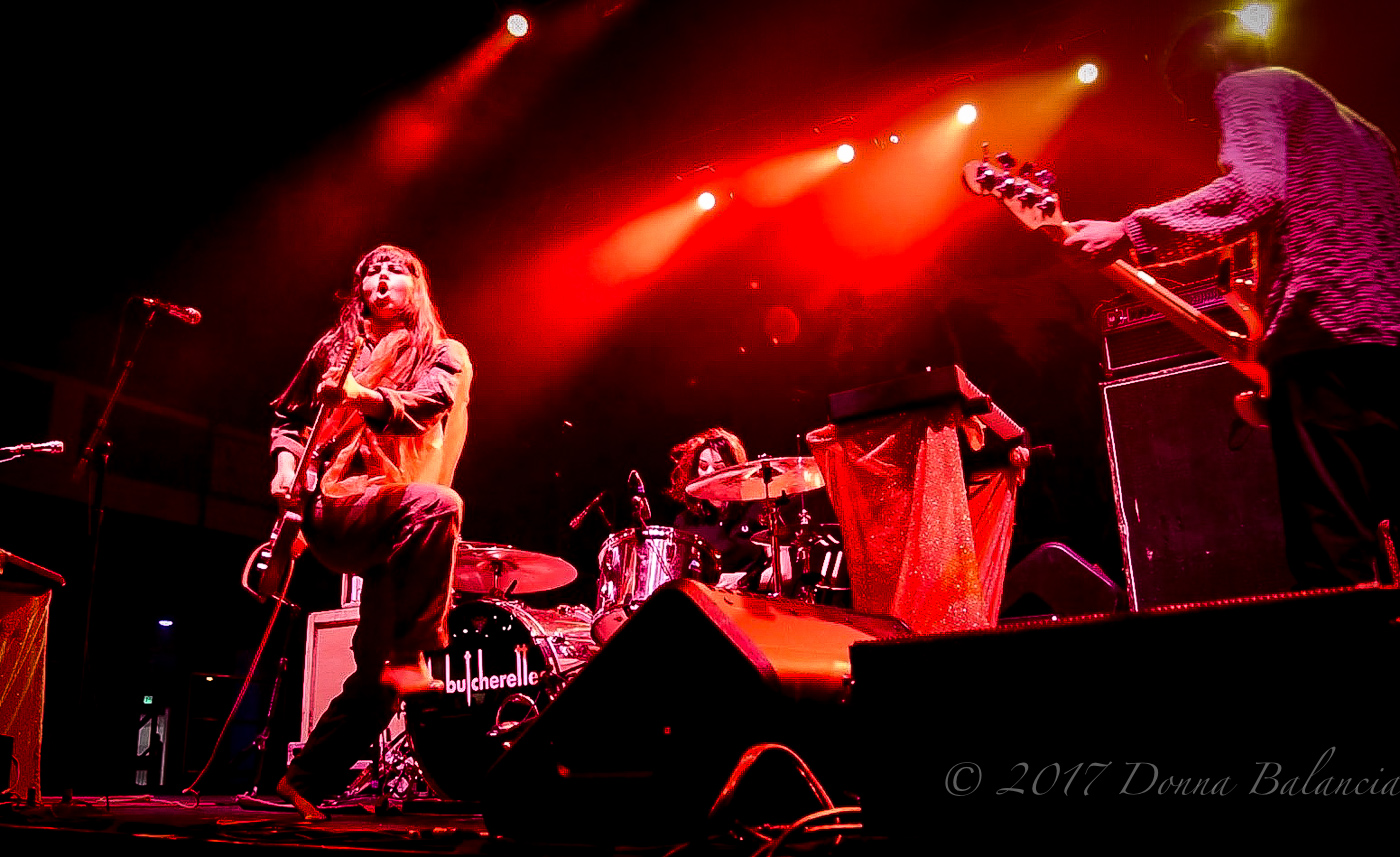 Adaptability is Key for Musicians
"It's a talent she has, she's adaptable to any situation," agent Robby Fraser of William Morris Endeavor told CaliforniaRocker.com "She's extremely talented."
For the bands, it's on to Mexico City before ATDI heads overseas and Le Butcherettes keep the crowds at home happy.