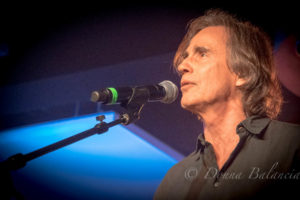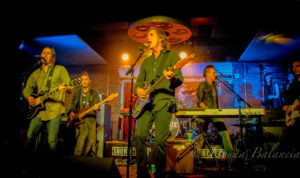 New Soundcheck Live Show Gets Star Power
By DONNA BALANCIA – Jackson Browne put on a free concert to those lucky enough to get into Lucky Strike Live in Hollywood Wednesday night.
Browne graced the stage of the bowling alley-bar that's come on the scene over the last year, hosting stars from Johnny Depp to David Lee Roth.
Wednesday night is a regular jam session called Soundcheck Live. Browne brought star power to the new weekly program at Lucky Strike. Soundcheck replaced Chuck Wright's Ultimate Jam Night nine weeks ago.
SEE PHOTO GALLERY BELOW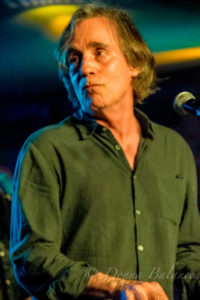 A Ticket Wasn't Necessarily Good Enough
The new show by Steve Ferlazzo features well-known and talented musicians. But of all the musicians at Soundcheck Live last night, Browne was the beloved headliner and throngs of fans tried to get into the show.
Browne cancelled the previous Wednesday because of illness but made good on his promise to draw the crowds a week later. He was backed by musicians including Carl Restivo and Steve Fekete on guitar, Derek Frank on bass, Ferlazzo on keyboards and Randy Cooke on drums.
Admission to see Browne was not guaranteed, and the line to get into Lucky Strike Live went down Highland and wrapped around the corner onto Hollywood Boulevard. Eventually, about 650 squeezed into the Hollywood club to hear the Hall of Fame musician perform "Running On Empty," among other favorites.
Browne made the news earlier in the week when he said he would perform two previously postponed concerts in North Carolina on May 28 and June 1. Browne said he was ill on Jan. 8, when he was supposed to perform in Asheville, N.C. and bad weather prevented him from playing in Wilmington on Jan. 22.
He said he would donate the proceeds of the concerts to local and national LGBT groups.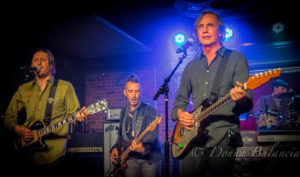 SETLIST
That Girl Could Sing
On The Boulevard
These Days
Somebody's Baby
Lawyers, Guns and Money
Running on Empty
Video courtesy of Wayne Bowdoin and Lucky Strike Live
Jackson Brown Photo Gallery
[Best_Wordpress_Gallery id="52″ gal_title="Jackson Browne at Lucky Strike Live"]