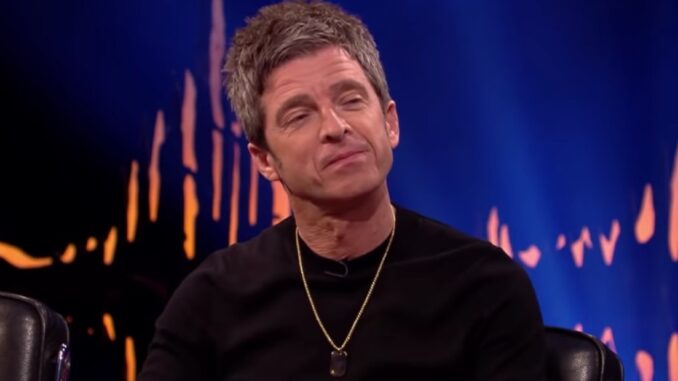 By DONNA BALANCIA 
Could Oasis brothers Liam Gallagher and Noel Gallagher be getting back together?
Chances are good, but the long-anticipated reunion may likely be at Liam's upcoming wedding to manager-girlfriend Debbie Gwyther, and not to reform Oasis.
The band broke up 10 years ago, and there appears to be no going back to playing together, at least on Noel's part, the older brother said on a talk show this week.
Noel did not lament the 10-year anniversary of the breakup of Oasis he said during a guest appearance on the Scandinavian talk show "Skavlan." Also guesting on the episode was Rachel Johnson, the sister of Boris Johnson.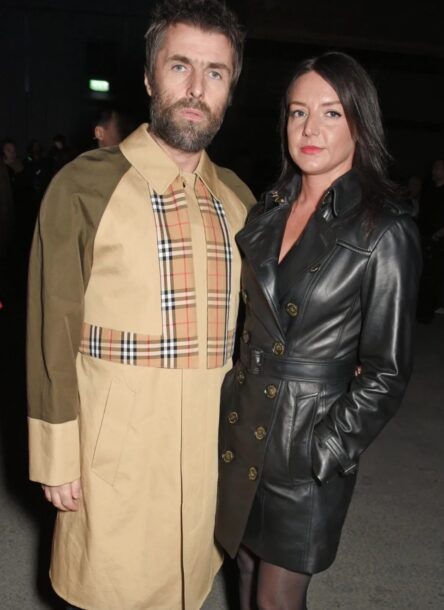 Host Skavlan compared the breakup of Oasis to Brexit.
"It was just inevitable it was going to happen," Noel said. "I was 42. If you're in a job that's making you unhappy at that stage in your life you've got to think 'There's no point.' The way it's been rewritten by the other fellow is like, you know, all I did was leave a band, that's all I did. I didn't kill anybody … yet."
Skavlan asked if the breakup was emotional or "thought through." 
"It was thought through — very briefly in the back of a car," Noel said. "We were sitting outside a festival we were headling, there were about 70,000 people there, there was a huge fight in the dressing room. My security guard said, 'Are we staying or going?' And I had been on the verge of leaving a couple of times before. I thought 'Tonight's the night.' The worst thing was leaving the people in the gig. I'd never pulled a gig on purpose in my life. It was meant to be and I have no regrets at all."
When was the next time Noel heard from Liam?
"I got a legal letter from his lawyers that he kindly managed to give to The Mirror the day before he gave it to me," Noel said. "And if you can believe this, he was going to sue me for ruining his character," Noel said. 
Skavlan asked "Who would you rather have as your brother Liam or Boris Johnson?"
Noel responded, "Boris is more entertaining, his use of the English language is far superior, but Liam is more handsome, though."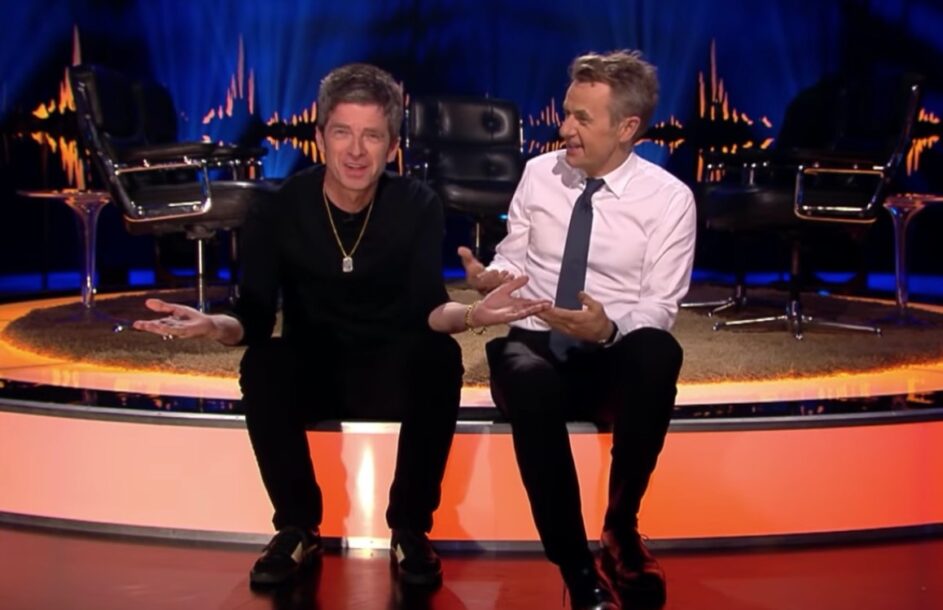 Noel said he has no regrets about departing Oasis.
"I don't regret a single day," Noel said. "I was the sole writer and I always had the work to keep me grounded. It kept me sane … But I don't regret anything."
The High Flying Birds frontman summed it up.
"I was born with one fatal flaw," Noel said. "I will not forgive people."
Liam Gallagher on a Hot Streak 
Meanwhile, Liam's new album Why Me? Why Not. is getting a lot of positive attention. It's a gorgeous album with sweeping orchestrations that blend a Beatles-esque sensibility with heart-rending tunes. Still, the music puts the spotlight on Liam's signature vocals.
The younger, albeit more outspoken brother, is on a hot streak right now, with the album, becoming affianced and opening for The Who at venues like The Hollywood Bowl. He performed the richly satisfying track "Once" with a full stage of strings, backup singers and his band members on "The Tonight Show" a couple of weeks ago.
VIDEO: Liam Gallagher at Cal Jam
Liam proposed to Gwyther when the couple was on a holiday in Italy, according to The Sun. Gwyther is credited with putting her rocker fiance back in the spotlight and is up for a Manager of the Year Award from Music Week. 
All weddings aside — it will be Liam's third — the widely followed Twitter war between Liam and Noel Gallagher continues its bitter but hilarious ever-downward spiral. Noel knocks Liam's unkempt appearance, and his brother's brood of children with different baby mamas, Liam fires back with insults about his brother's talent. However, apparently Liam is serious about getting together to honor their mother's wishes.
Check out the interview with Noel Gallagher here: