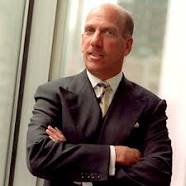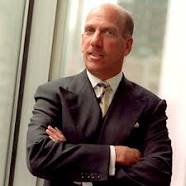 Financial Reporters 'Stunned' by SFX Q4 Conference Call
-NEW YORK — Amid what pundits speculate may be the downhill side of the EDM festival era, SFX has invested in Rock in Rio, a well-known Brazilian music festival, which will come to Las Vegas in May of 2015.
Founded by Roberto Medina, Rock in Rio attracted 1.4 million fans the year it started in 1985.  Since then, there have been 13 Rock in Rio festivals, attracting performers like Rihanna, Paul McCartney and Bruce Springsteen.  This summer in Portugal, Lorde, Justin Timberlake and the Rolling Stones are scheduled to perform at the Rock in Rio show.
SFX Entertainment acquired a 50 percent stake in the company and brought the event to the U.S.  SFX was founded by Robert F.X. Sillerman, a renown producer of mostly EDM events and festivals.
But lately, Sillerman has come into the news for activities other than acquisitions.
A lawsuit was filed against him in federal court in Los Angeles by three DJs — Paolo Moreno who promotes Disco Donnie Estopinal, brother Gabriel Moreno, and another DJ manager Lawrence Vavra — claiming fraud and breach of contract against Sillerman and SFX Chairman Sheldon Finkel.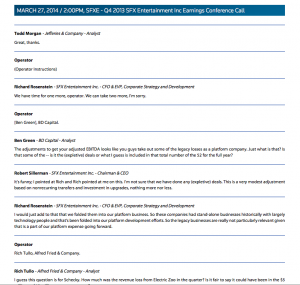 A restatement was issued by SFX earlier this week after a botched Q4 conference call that drew the ire of at least one analyst who accused Sillerman of covering up deals.  The replay of the conference call, typically available for a period of time after the event, has been removed following torrents of press recounting the incident.
"I've never heard a quarterly earnings call like that ever before," said a longtime financial reporter. "It was laced with profanity and it was very unprofessional and seemed like a borderline setup.  Maybe it was an early April Fool's joke."
Elsewhere, a few days ago, following a trampling incident that left a security guard in critical condition, Mayor Tomas Regalado said he wants to pull the plug for good on Miami's Ultrafest, the annual EDM festival that brings thousands of attendees to the Bayfront.
It is the latest effort by Regalado to end the event which annually brings an estimated $40 million in direct spending to Miami and millions more in ancillary tourism dollars.  Attendance at the festival looks to be nowhere near falling off, and the figures mirror stability in the EDM festival marketplace.
"Traditional" music festivals, however, have been steadily growing over the last 20 years, as more and more bands prefer to perform at multiple-act festivals, as a more cost-effective means of promoting an album, rather than play a concert hall solo or with one or two warm-up acts.
BUZZFEED GIF OF SILLERMAN COURTESY OF CHRIS STEPHENSON