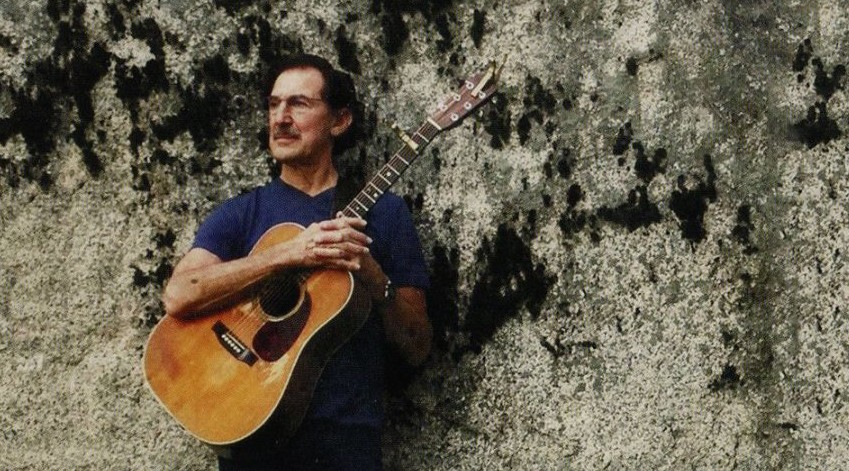 Freebo's September Gig at McCabes a Result of his Belief that Success is an 'Inside Job'
By DONNA BALANCIA – Freebo has made the move from renowned bassist to solo performer and he says that's worth celebrating.
"I defined myself as a bass player, but moving out front proves you can do anything you set your mind to," Freebo said.  "I've found my happiness, and now I try to help others find success too."
Freebo reached an important milestone in his personal and professional development:  On Friday, Sept. 4, he releases If Not Now When, a CD featuring music he has written and performs.
He will have a record release party at McCabe's Guitar Shop on Sept. 18.
If Not Now When is a collection that is a culmination of his years in the music, reflections on his life, and inspirational pieces that motivate those who also want to "follow their bliss."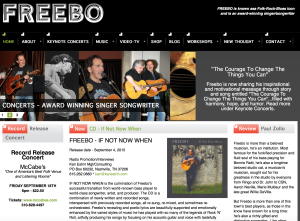 Calling it the "Internal GPS," Freebo says it took a long time before he made the move to soloist, writing his own songs and performing as a lead figure.  He carved out a career as a reliable sideman to Bonnie Raitt, John Mayall, and Crosby Stills and Nash, among others.
"I understood the role of the bass, the chord sequence, the rythm," said Freebo. "So for years when I played with Bonnie, John Mayall, Crosby Stills Nash and Young, I had no desire to write songs. I didn't write my first song until I was in my mid-40s.
"You would think I'd be happy to play at Madison Square Garden, Hollywood Bowl, you would think and yes I'm grateful," Freebo said. "But because I wasn't true to myself, I wasn't satisfied. As a bass player I could only express only so many ideas. I enjoyed playing bass but my personal GPS — my inner voice — was screaming to come out."
Little things got under Freebo's skin.  He saw opportunities where things could have been done better.
"When things aren't working, it's easy for us to blame others," he said. "They say when you point at someone else there are three fingers pointing back at yourself.  That's what was happening.  I saw that it's nobody else's fault, it's on me. I have things to express and knew I needed to create the vessel to do that. I realized the vessel was the song and that's when I made a conscious decison to write songs."
Freebo is considered among the most accomplished bass players of his era.  He started as a youngster, playing with Raitt since 1971 and has been the a supporting musician to others including Ringo Starr, Maria Muldaur, Neil Young and Dr. John.
"Now I'm a writing fool, I love the process and it has given me the freedom I'm seeking," Freebo said. "The yearning churning, burning deep inside is gone. I'm much more at peace as a human being, I feel seen for who I am and all of this has led to my getting my speaking engagements."
Freebo conducts keynote concerts, interspercing music around the inspiring talks he gives.
"I'm sharing my story," he said. "Down the line I don't want to experience the regret of not having done it. I thought, 'If I don't start writing and singing now I'll never start."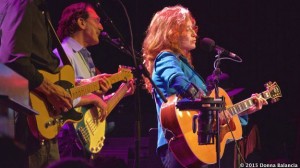 "That's why I call it the personal GPS —  going inside to see what's really going on," Freebo said.  "The feeling told me you've got to create what's deep inside you that wants to come out."
Freebo uses his songs as emotional punctuation to the inspiring talks he gives to groups.
"I present and speak to associations, for example I've done the Canadian Association of Professional Speakers in Calgary, and I've done a whole bunch of new thought churches, some rotary things. I'm looking to expand.
He held two one-week retreats this summer, called Freebo's Songwriting/Creativity wellness retreat.
"I'm a natural teacher and I like to share what I've learned. that's why I do songwriting retreats. I feel like I've got the empathy that someone who has been writing their entire life doesn't have. I can relate to the fear in comparing yourself.
"When you're going through crazy times, one of the most healing things to do is to write about it. Put it in an art form. you can write poetry, journal, you can paint, dance and get it out.
For the gig at McCabe's, Freebo will be accompanied by Fuzzbee Morse, Chad Watson and Michael Jochum and Van Dyke Parks will be sitting in. It's a celebration with good friends for one of their own who has come up through the ranks of the music industry.
Go to the site and that will take them – read about, listen, hard copy CD or digital download will take Nindip, email server and they also have the stuff.