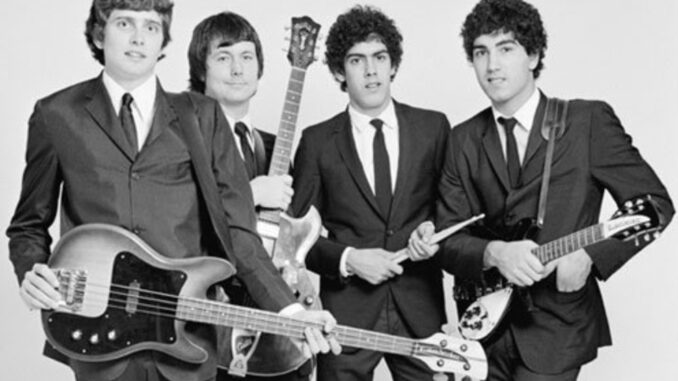 Edited by JOHN DALY
San Antonio-based garage rock band The Krayolas have a new Christmas single, "I Wanna Be Your Santa," a nod to both The Ramones classic and the holiday season. The track is on their new EP by the same name.
"I Wanna Be Your Santa" is racking up spins on SiriusXM's Underground Garage channel and other terrestrial stations and podcasts.
The EP of the same name includes last year's Christmas release "Tex-Mex Rudolph" (with Augie Meyers), some vocal-only remixes and a couple of new mixes of their classic garage rock originals.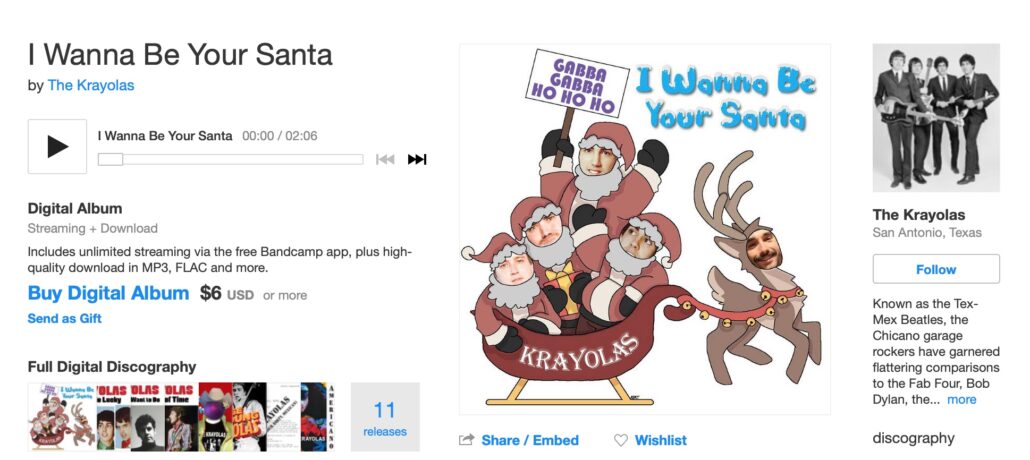 The digital single and EP are available on all major platforms, as well as Bandcamp.
TRACK LISTING:
1. I Wanna Be Your Santa
2. Tex-Mex Rudolph (Navidad Remaster)
The Krayolas (featuring Augie Meyers)
3. Christmas Time (Vocal Only)
4. Never Fear, Santa's Here (Vocal Only)
5. Sometime
6. Cry Cry