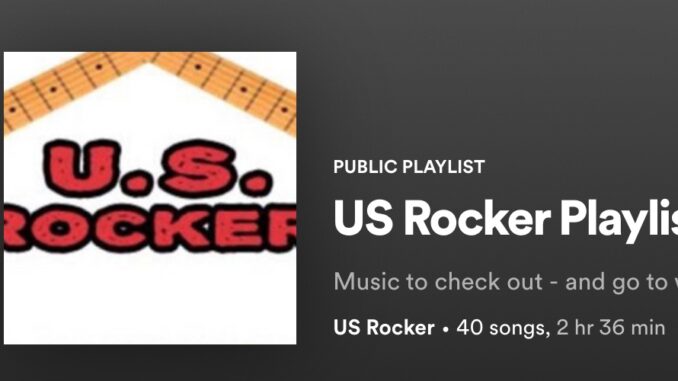 IDLES, HC McEntire, L7, The Oxys, The Senders and More
Curated by JOHN DALY
It's December and while everyone else is playing holiday music, here at US Rocker, it's time for great punk, rock and alternative tracks. So grab your favorite beverage and check out our US Rocker Spotify Playlist for December.
On our Spotify Page, this month we feature young, up-and-comers as well as vintage finds from King Mala, The Vindys, H.C. McEntire and Wet Leg to Todd Rundgren, The Kills, Mark Bingham, The Senders and The Black Halos. The playlist is comprised of staffer picks, including those from Luis Moreno, Ames Flames, Dan MacIntosh and Ava Liversidge.
Listen here and perhaps find that perfect piece of music to share with friends and family for a rockin' holiday.
Check out the US Rocker Spotify Playlist for December here at US Rocker on Spotify here.

Our US Rocker Spotify page is here: https://open.spotify.com/user/31mq225brybfwzecpcouoigwvbxu?si=d073ea9445674530