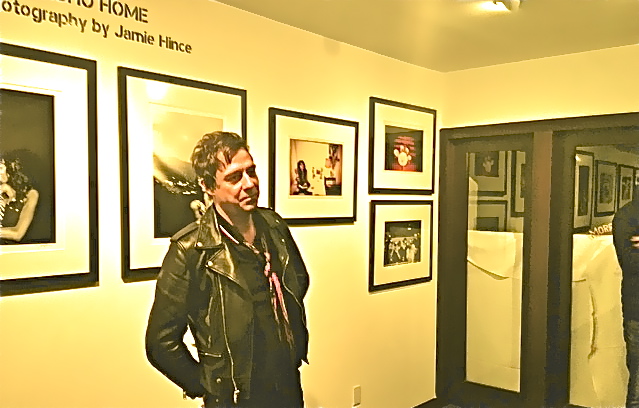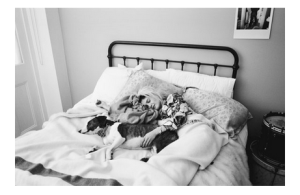 By DONNA BALANCIA – LOS ANGELES — Echo Home, the photographic works of Jamie Hince of The Kills, will be presented at Morrison Hotel Gallery from Nov. 1 through Nov. 11,  and at Bookmarc in Los Angeles.
The Kills will be in Los Angeles for a Halloween show with Queens Of The Stone Age at the Los Angeles Forum the night before the opening.
The photos in Hince' photo show, Echo Home, will be on display and available for purchase at Morrison Hotel Gallery located inside the Sunset Marquis Hotel.
A reception for the public will be held from 4 p.m. to 6 p.m. on Nov. 1, at Bookmarc on Melrose Place in Los Angeles.  Proceeds from the event benefit the non-profit organization, Rational Animal.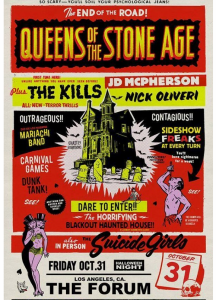 Rational Animal reached out to The Kills for their help supporting the charity's latest project. Hince was moved to support the group and created the photograph of bandmate Alison Mosshart in bed with his dog, Archie.
The photo is a modern-day homage to Terry O'Neill's photograph of Bridget Bardot and her dog in bed.  The image of Mosshart and Archie has been used to promote fundraising for Rational Animal.
The Kills are known for dynamic music and fun and compelling performances.  The group was founded in 2000.
Rational Animal will debut its series of notecards, Artists with Animals, at Bookmarc.  The set of 10 cards features legendary artists and their pets.
Bookmarc was founded by Marc Jacobs in 1984. It is has supported 75 charities and uses the platform for humanitarian efforts.
Morrison Hotel Gallery was created by ex-record company exec Peter Blachley, music retailer Richard Horowitz and music photographer Henry Diltz with author and director Timothy White.