Canada's "Punk 'N' Rollers," The Black Halos have just released their anticipated new LP How the Darkness Doubled on Stomp Records.
How the Darkness Doubled is the unofficial follow-up album to The Black Halos' 2001 release, The Violent Years. Original songwriting team Billy Hopeless, Rich Jones (guitarist with Michael Monroe, Ginger Wildheart, AMEN), and Jay Millette, have reunited, bringing new members John Kerns (The Age Of Electric) and Danni Action (ACIIDZ) into the fold.
The album, recorded in Toronto and mixed by Dave Draper (The Wildhearts, The Professionals), is a return to form for the band.
"Reuniting with Billy and Jay for this new album brought my focus back to writing with a mindset that was pure, uncompromising Halos," said guitarist Rich Jones. "As far as I'm concerned we've really achieved it. Having our friends John and Danni on board makes this feel like the strongest lineup that we've ever had and you can really hear it on this record."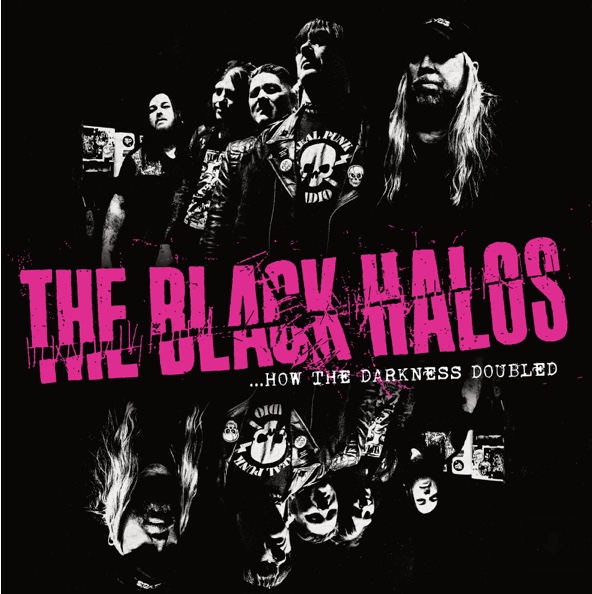 Following jammed-to-the-rafters shows at the Bovine during Toronto's Canadian Music Week and two sold out nights in their hometown of Vancouver at the Rickshaw Theatre, the band is ready to win over a new generation of rock 'n' roll fans with their brand new album, How the Darkness Doubled.
The Black Halos were known for being tireless road warriors, playing to ever-growing audiences in clubs as they crisscrossed North America in a van (actually a series of nine vans) at festivals like Warped Tour, Edgefest, SXSW, CMJ, and The Kerrang Awards in the UK.
Line-up changes followed as the band released two more albums on Century Media, touring Canada, the United States, and Europe extensively before coming to an abrupt end when their van, trailer, and equipment were stolen in Montreal at the start of their 2008 tour.
With their latest release, How the Darkness Doubled, The Black Halos will be back on the road with tours across North America and Europe planned for 2023 and beyond.
Stream here: