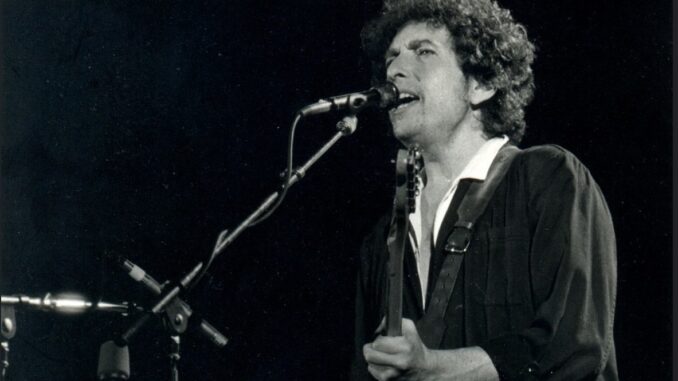 Tupac Shakur Medallion Goes Up for Auction
By JOHN DALY
Bob Dylan's original handwritten lyrics for "The Times They Are A-Changin" went up for auction with an opening bid price of $2.2 million at Moments in Time online auctioneers.
Listed as the "original working manuscript" the lyrics to "The Times They Are A-Changin','' were written on 5-ring binder paper, which after the many years appears to be only slightly worn and is clearly legible. The world-famous song has been covered by many musicians over five decades, and is the title track to Dylan's 1964 album.
Last Friday, Dylan dropped his newest track 'I Contain Multitudes' listen here.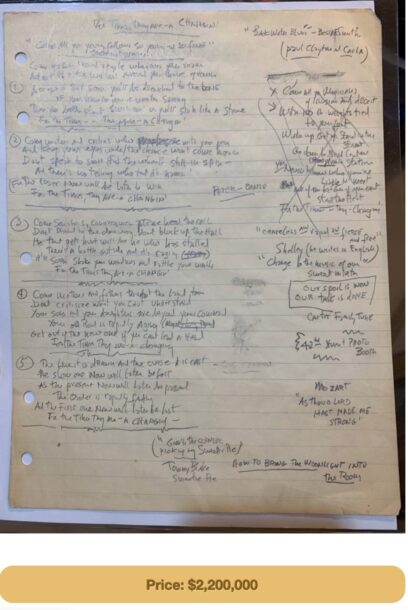 Bob Dylan's 'Blowin' In the Wind'
The auction house also put up for auction Dylan's handwritten Lyrics for "Blowing In The Wind," written on hotel stationary in 2011 with a starting price of $150,000.
Tupac Shakur' Medallion
There are many compelling items up for auction on the Moments In Time site, including Tupac Shakur's bullet-dented crown medallion worn when he was shot in 1994.