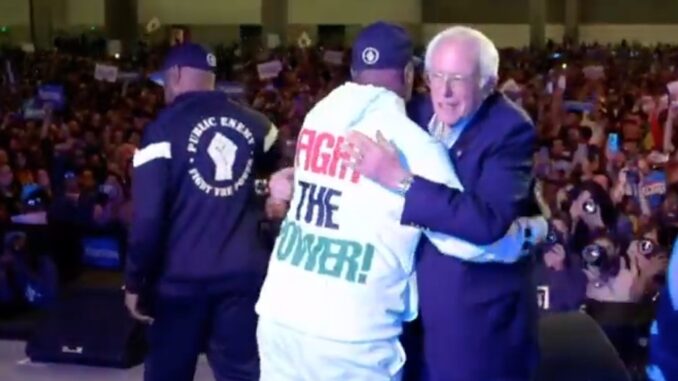 Flavor Flav 'Fired' Prior to Start of Sanders Rally in DTLA
By DONNA BALANCIA
Bernie Sanders was celebrated by Chuck D and Public Enemy Radio, Sarah Silverman, Dick Van Dyke and thousands of supporters at the Los Angeles Convention Center in downtown LA Sunday night.
Sanders improved his chances for the Democratic nomination as this weekend Tom Steyer and Pete Buttigieg dropped out of the race.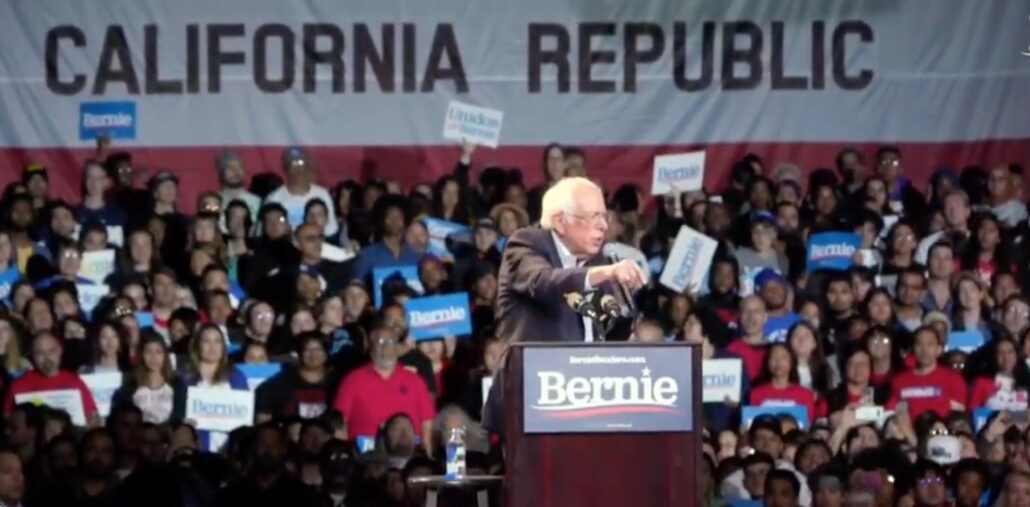 On Sunday in downtown Los Angeles, Sanders was introduced by Marisa Franco, Co-Founder and national director of Mijente.
Sanders reinforced the topics of importance to his campaign: Climate change, healthcare, women's choice, ending private prisons and student debt, and immigration reform.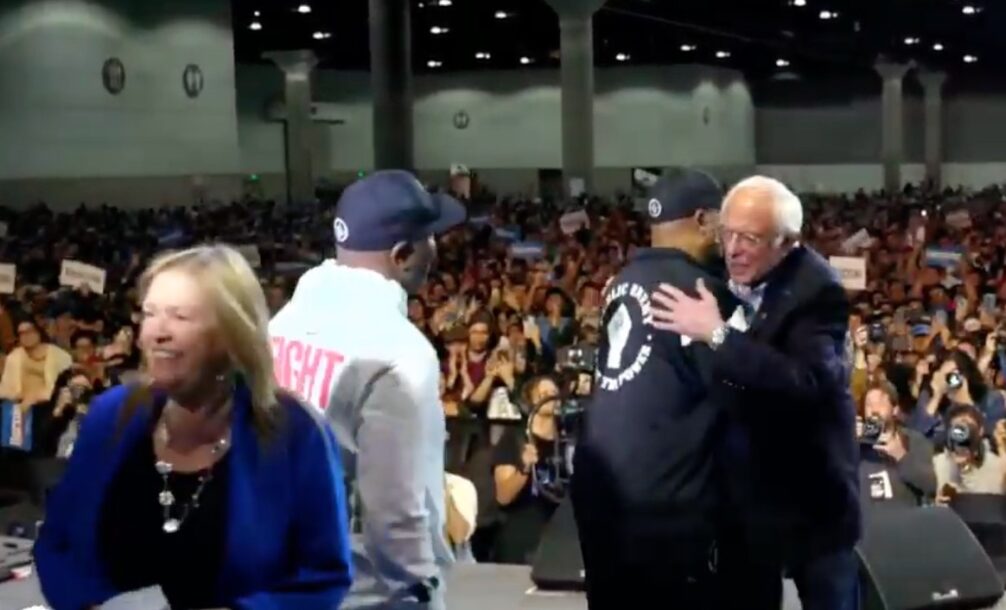 Touting his slogan "Us, Not Me," Sanders said his party would stand together.
"We understand as human beings we are stronger and better when we care about each other," Sanders said. "Every family in America has its share of problems and we are in it together.
"Let us go forward and defeat Donald Trump and transform this country."
Chuck D and his band Public Enemy Radio said age should not be a factor in voting for Sanders.
"They say he's up there in age … hey I'm 59, 'he's an old ass rapper, yo,'" he said. "Those are the two fields we in. But it ain't about us, it's about y'all.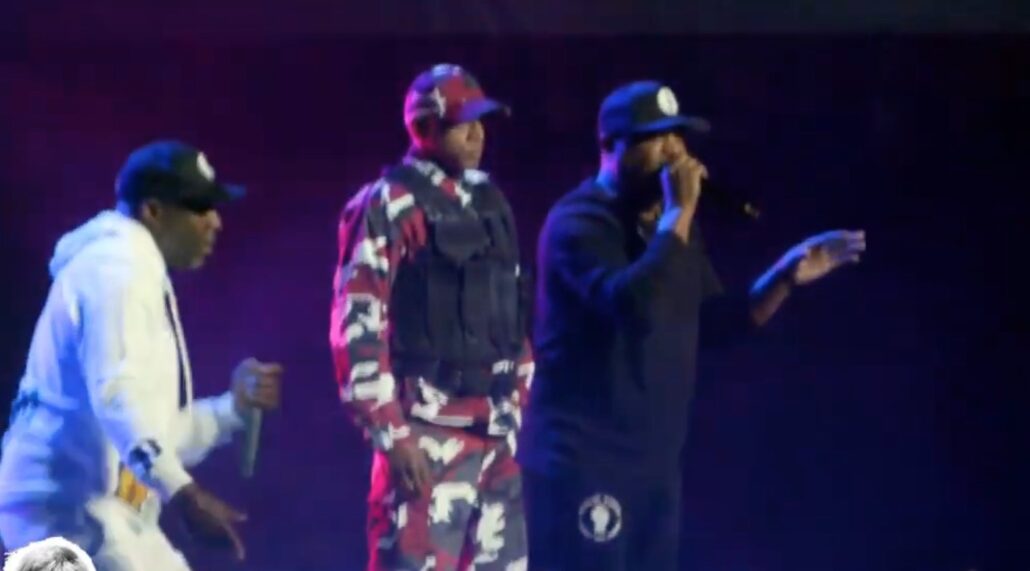 "I know from going around the world they're looking at a situation and it's time for people to get off their asses," he said. "I'm going to dedicate this night to my father Lorenzo Douglas, that's where the d comes from. He passed away in 2016."
He urged people to connect to an agenda that "you can feel instead of sitting on the couch."
"I don't care who you are, healthcare's real," he said. "My father passed away at 77 and we dealt with healthcare struggle. Number two, I have a granddaughter and childcare's real. And climate control I've been to 116 countries, I travel around the world it's a hotbox and it affects me."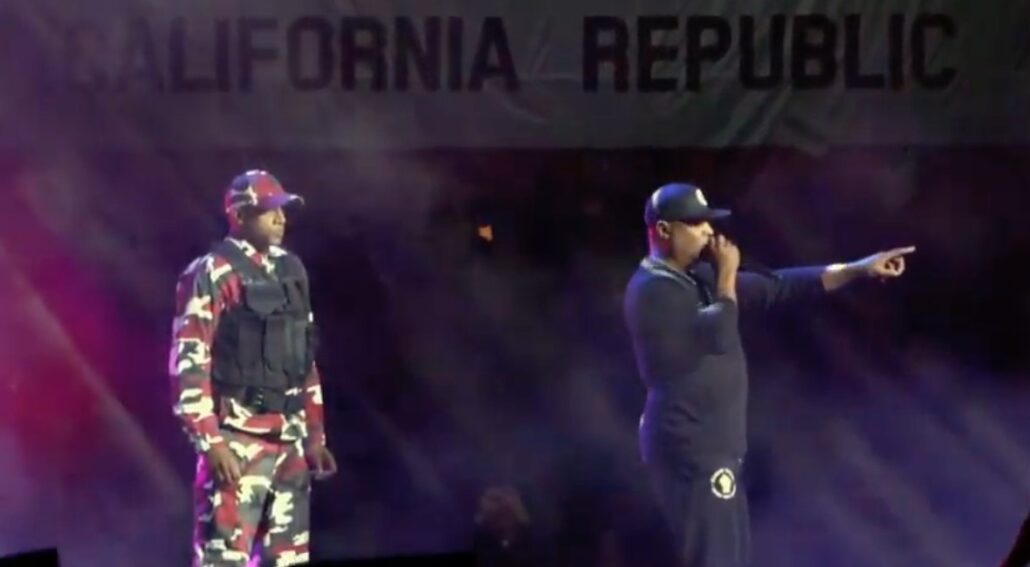 Before the show started in downtown Los Angeles, Chuck D and Public Enemy Radio "fired" Public Enemy co-founder Flavor Flav over a cease and desist letter Flav sent Sanders and Chuck D.
In the letter, the often outspoken Flav said: "While Chuck is certainly free to express his political views as he sees fit – his voice alone does not speak for Public Enemy," the letter reads. "The planned performance will only be Chuck D of Public Enemy, it will not be a performance by Public Enemy. … There is no Public Enemy without Flavor Flav."
Chuck D. and Public Enemy Radio responded in a brief statement: "Public Enemy and Public Enemy Radio will be moving forward without Flavor Flav. We thank him for his years of service and wish him well."