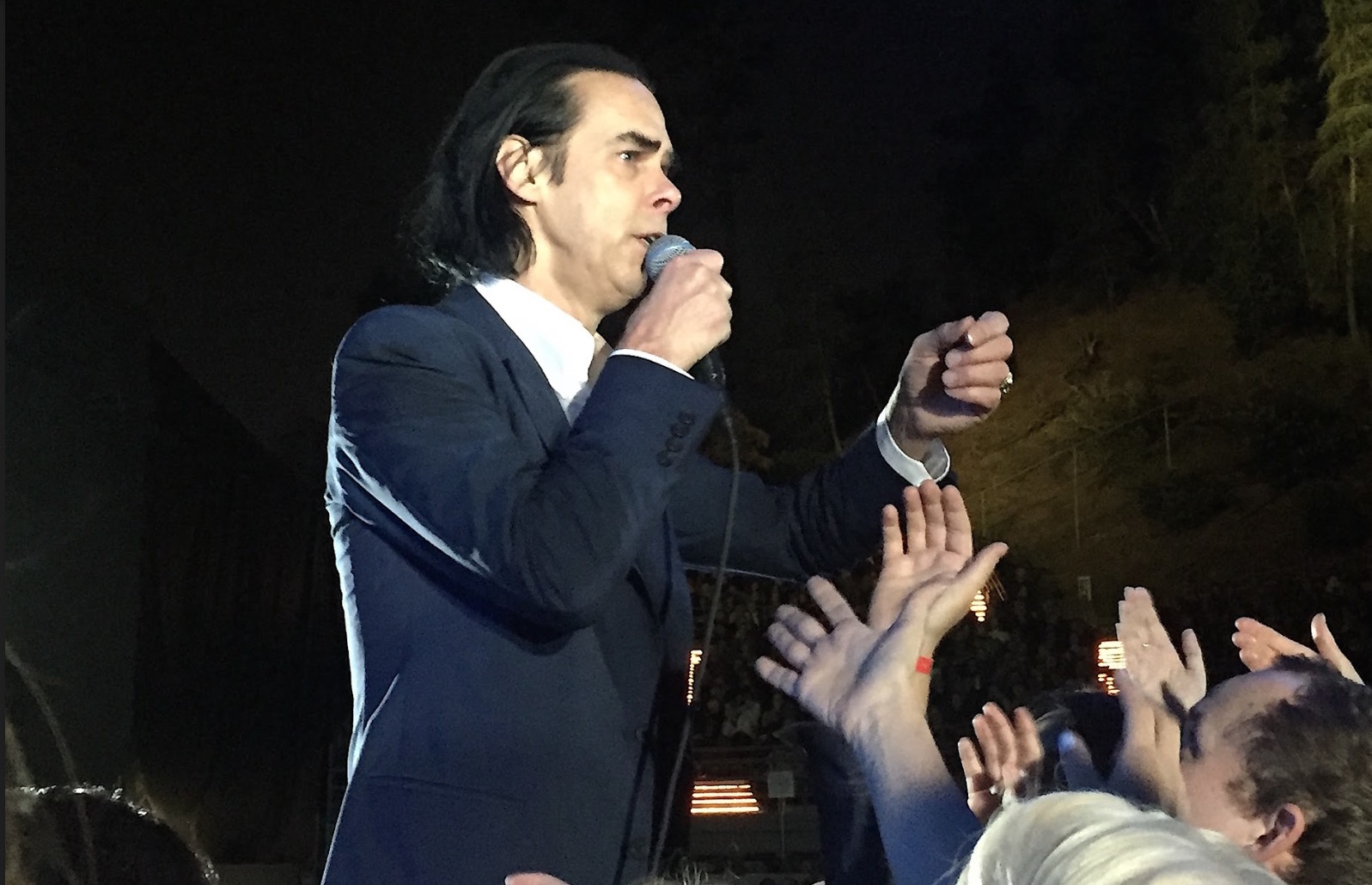 Photographs © 2017 by ALYSON CAMUS
Alyson Camus never fails to get the shot and in this case the fabulous French photographer captured spectacular images of Nick Cave.
"It was one of the best shows of my life," Camus said. "Nick is so engaged with the audience, he loves the audience and he loves interacting.  He moves very quickly and he is energized."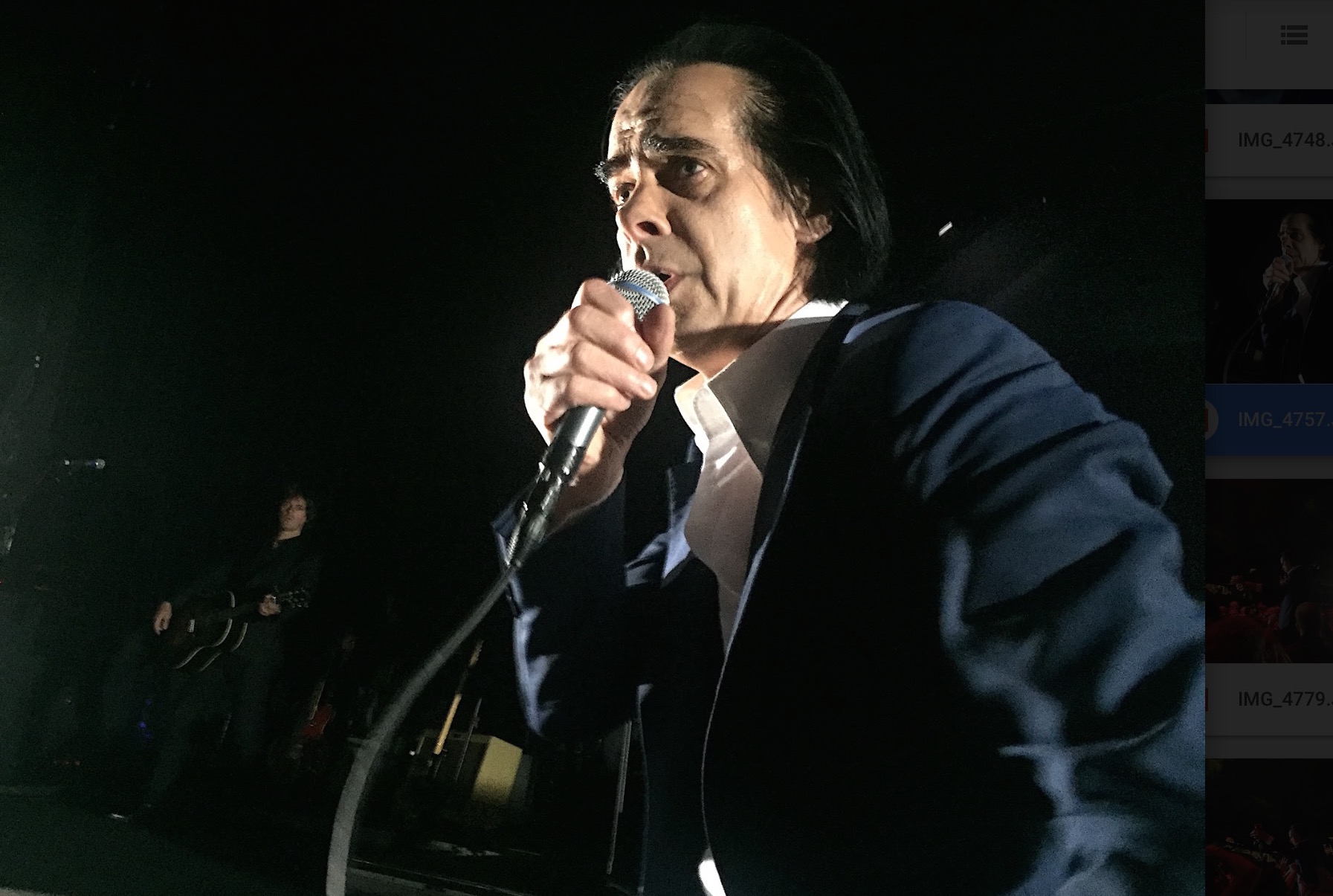 Alyson has photographed everyone from The Sloths to Tom Petty to Iggy Pop.  She is a teacher by day, but rock photography is her passion.
And of all the shows she's attended, Camus said there is one thing she will never forget.
"I don't think you can ever forget being on stage with Nick Cave," she said. "He called the people up and I went up too."
Check out some of her work here at CaliforniaRocker.com and stay tuned for Craig Hammons' review of the show.