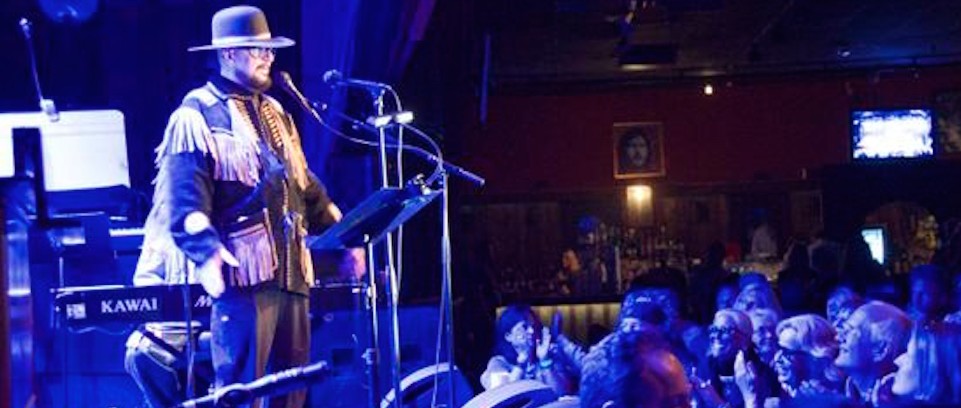 'Best Side Man In The Business' Gets Support from Bonnie Raitt, Leon Russell, at Canyon Club Gig on Wednesday
By DONNA BALANCIA — Renowned multi-talented musician Marty Grebb says he's always had a lucky star.
"Something has guided me and I'm extremely fortunate," Grebb said.
Editor's note: Ivan Neville noted Grebb's death on his Facebook page.
The Chicago-born talent has been fortunate enough to play with the best musicians in the business and has dodged plenty of bullets.
"Well there are a lot of stories I can't tell you, but let's just say I'm having a great time," Grebb said.
Check out the Concert for Marty Grebb at The Canyon here.
Grebb has played with everyone from Eric Clapton, J.J. Cale and Taj Mahal to The Band, Roger McGuinn and The Knack.
"He's got this wonderful sense of humor and he's always looking at the bright side," said Walt Richmond, his bandmate through the ages and a renowned musician in his own right. "He's the best side man in the business."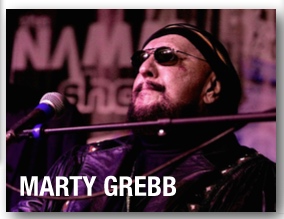 The two will be getting together again — along with Bonnie Raitt, Leon Russell and Ivan Neville — this Wednesday for a gig designed to help Grebb raise money to fight the biggest battle of his life — against cancer.
"Marty's just this positive force," Richmond said. "He has a sunny outlook. I'm a lot more of a cynical type. And he can play any instrument. He's really amazing."
Richmond is one of the guys who knows Grebb the best. The two have had their share of ups and downs in the music business since the 1970s.
"It's all been fun, except there was the time when we were in the Cessna heading for a gig and almost got hit head-on by a 747 that was coming in for a landing," Grebb recalled. "If it weren't for a stroke of luck, I don't know what would have happened.
"We were all going to a gig and lo and behold the tire of our little plane catches on fire," Grebb recalled. "Our pilot pulled off into the grass. And it's a good thing we did because a 747 came in and landed just where we were sitting. It was a close call. It was a great coincidence."
Of course, being the musicians they were, there had to be a song written about it: "This Wheel's On Fire," a hit song recorded by Bob Dylan and The Band. Grebb recalls the song's co-writer, the late Rick Danko, being on board when the fire erupted.
"Marty has this sunny personality," Richmond said. "He thinks young."
"I like to play a prank once in a while," Marty said. "I pulled a prank on Bonnie Raitt and she changed her whole style on stage. She used to sit on a stool while playing. Well, one day I hid it. To this day, now she stands."
Ranging from when he played in the influential band, The Buckinghams, to The Fabulous Rhinestones, and almost every superstar musician in-between, Grebb has always kept a love for the music alive.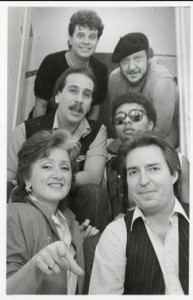 Keeping the passion for the music alive, and staying on the healthy side has helped Grebb endure. It will also be his mantra as he continues his fight against cancer. He has sought out his own personal battle plan and he advocates other people to do the same.
"I've been fooling around with five different versions of the C-word," he said. "I stopped partying years ago and thank goodness I did. With this, you have to be your own doctor.
He shared a few secrets to his battle plan: He doesn't acknowledge the enemy or call it by name to empower it; Grebb seeks multiple medical opinions and strategies; he gets his rest and he increases his positive outlook.
He overcame a few errors in testing that he had to go through, and when he went to seek a second opinion one day in December, he had a great stroke of good fortune. He stopped to play a piano in the atrium of his medical facility.
"They weren't giving me a lot good news," he said. "I saw the sign on the piano in the atrium of the facility where I was going for testing. The sign said 'If you are a professional and you want to donate your time to play, call this number.'
"The woman said, 'Come and talk to me.' We met and afterwards she looked me up. She called me and said, 'Oh you ARE a professional musician. Would you like to play our Christmas party?"
Grebb said he was nervous.
"Three ladies suspiciously close when I get playing 'Christmas in Chicago' by Leon Russell," he said. "It's a little-known song. Well when the song was finished they all hugged me. One of them says, 'I am the director of all eight buildings of this hospital' — and that changed everything."
Grebb got a new oncologist, a spiritual adviser and a whole new way to approach his fight.
Enjoying The Music
Grebb admits he has his ups and downs but overall, he is enjoying playing music more than ever before. He is honest with himself and others. He feels that if he follows his heart, keeps an open mind and does the work, good things will happen.
"I have had my place in the Woodstock Tumbling Bullshitters Club," he said. "And now, all these years later, some days are better than others. You have to care of yourself, love your family, and have faith. If you want to call that 'having a lucky star,' then that's fine with me."
This concert is being conducted in partnership with Sweet Relief Musicians Fund to provide financial assistance to all types of career musicians who are struggling to make ends meet as they battle cancer, ALS, and other debilitating illness, disability, or age-related problems.
The benefit for Marty Grebb will be held at the Canyon Club in Agoura Hills on Wednesday. For more information, see this Billboard article and go to the Canyon Club website.
To donate to The Marty Grebb Fund through Sweet Relief GO HERE