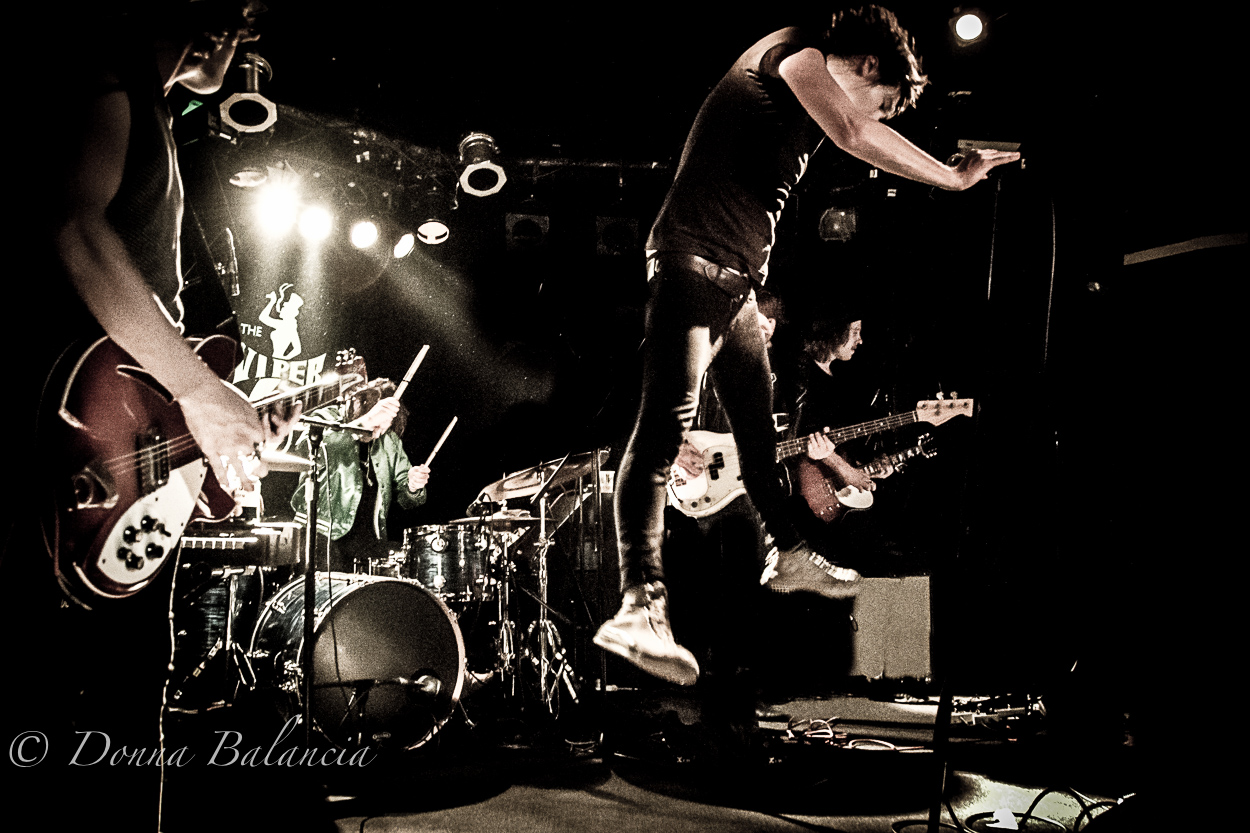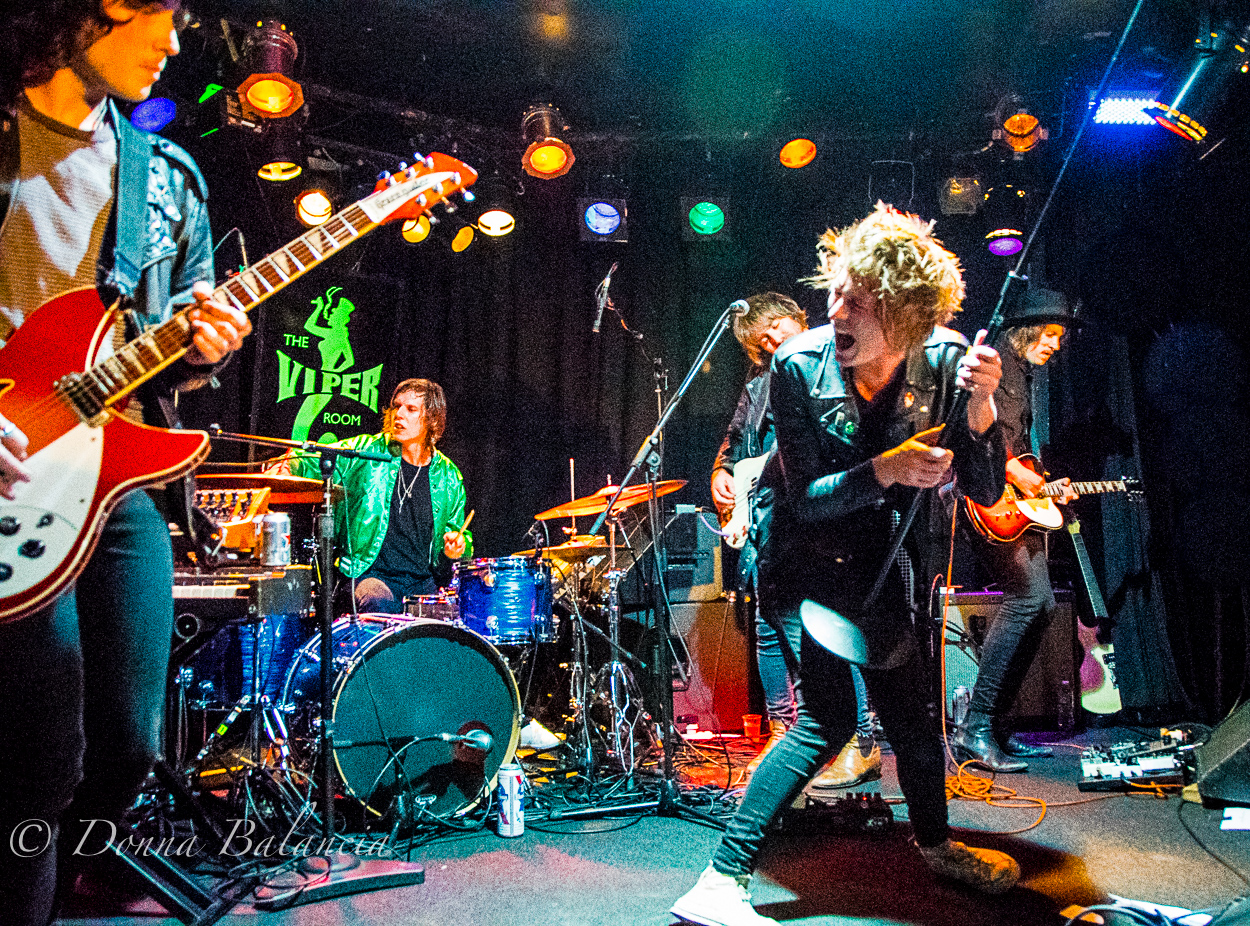 Aussie Faves Impress Packed House on Strip
By DONNA BALANCIA – The Delta Riggs put on a rockin' showcase at The Viper Room before a thick crowd of die-hard devotees and American fans blown away by the U.S. bow of this exciting band.
This famous Australian group with its devoted following down under, brought its real rock and roll to The Viper Room with a tight show that was reminicent of old school punk only with catchy songs.
"I love them," said Pip, a beautiful Australian fan who came up to the Sunset Strip from the other side of Los Angeles when she heard her favorite band would be playing the U.S.  "They're huge in Australia, they're used to playing in front of thousands of people, we love them."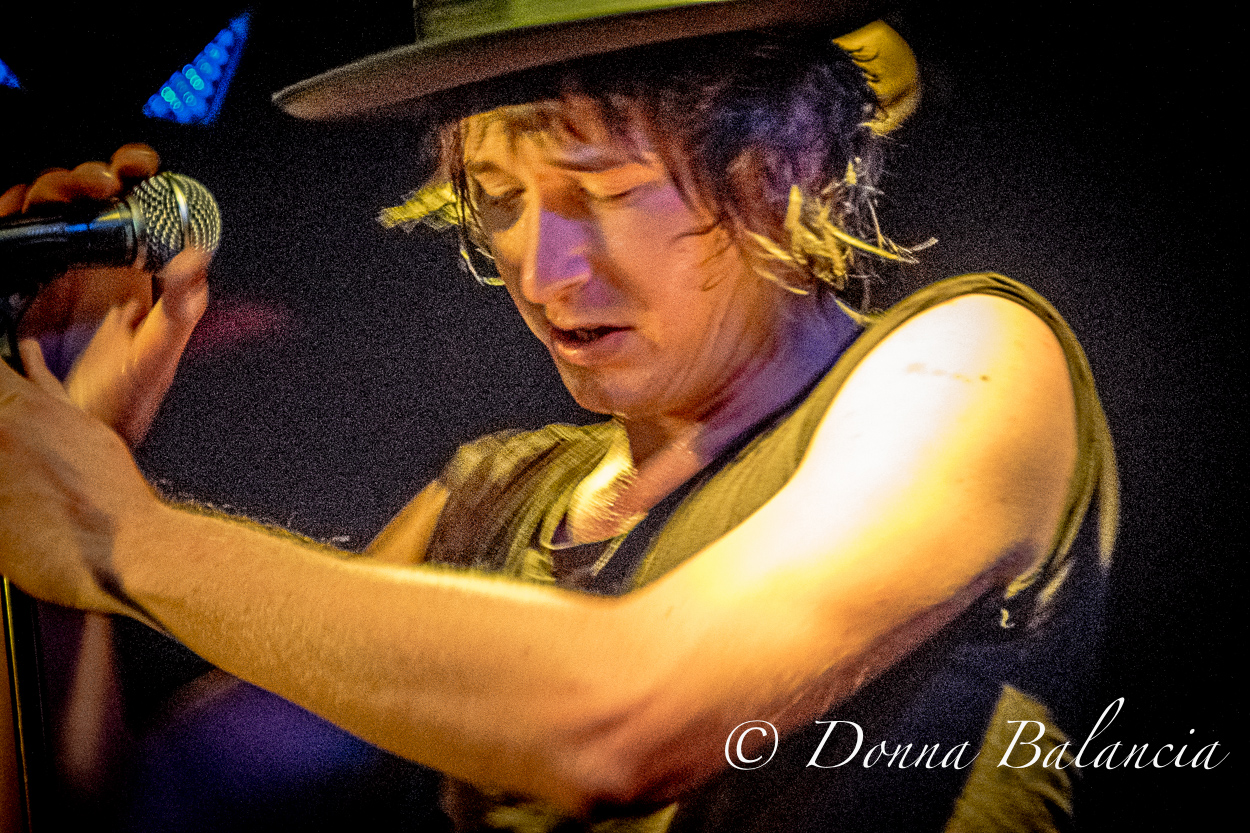 Front man Elliott Hammond is like a cross between Rod Stewart and an upbeat Sid Vicious, tearing up the stage, alternately leaping in the air and falling to his knees.  With a lean appearance, spiky hair and a gravelly voice, Hammond's physicality shows true passion and a talent to keep the crowd spellbound.
Drummer Simon McConnell is tight, keeping the band on a furious pace, occasionally taking the lead on several of the band's poignant and fast-paced tunes.
His role is brought to the forefront in combination with the driving basslines of Michael Tramonte.  Alex Markwell and Jesse Pattinson lend a large sound to this band with retro-style guitars blazing.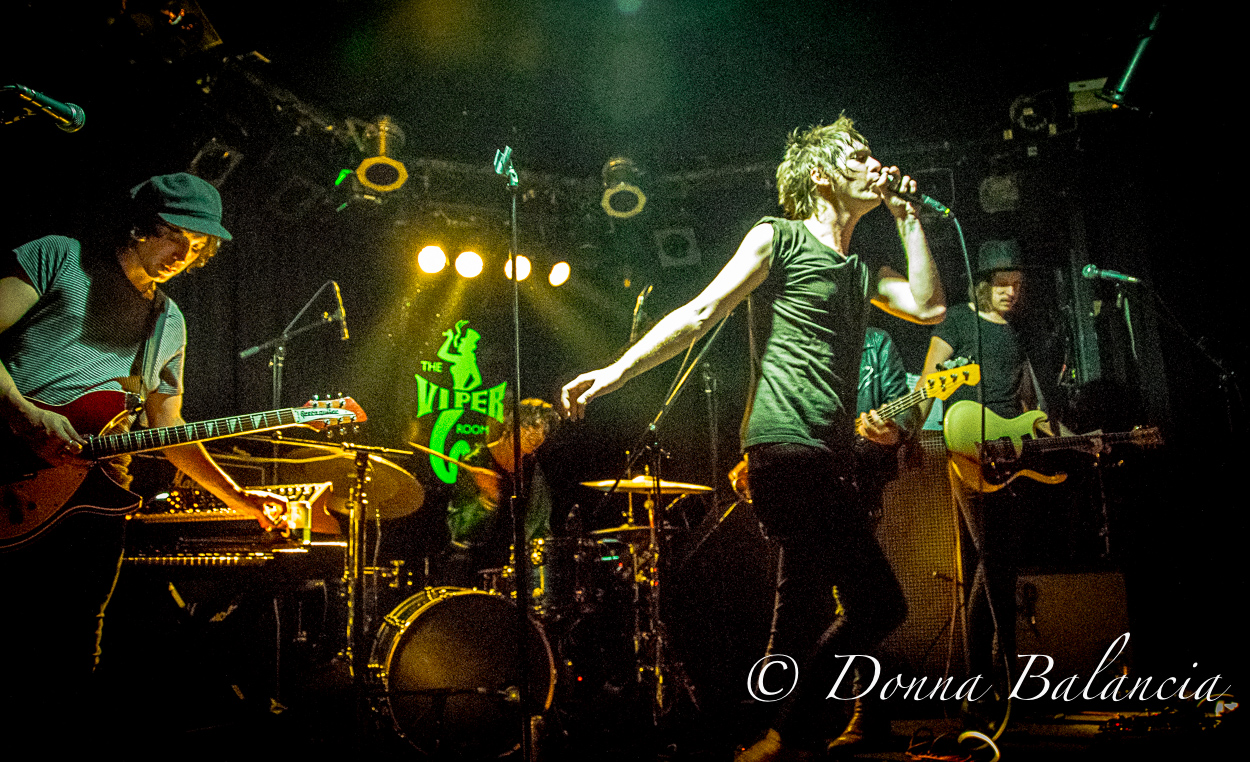 The band's current album, Dipz Zebazios, is a fun collection of the guys' thoughts on the world that most can relate to — and it's a wild ride.  Their first album, called Hex.Lover.Killer, was nominated for an Australian Music Prize.
The songs are great but the performance is the thing for The Delta Riggs, as Hammond changes pace like one changes hats.  He multi-tasks, jumping from vocals keyboards and then grabs the harmonica when called upon.
And, yes, Hammond actually does change hats as well, altering his persona during the evening, showing a range from down and dirty, micstand-hurling punker to fedora-sporting well-heel.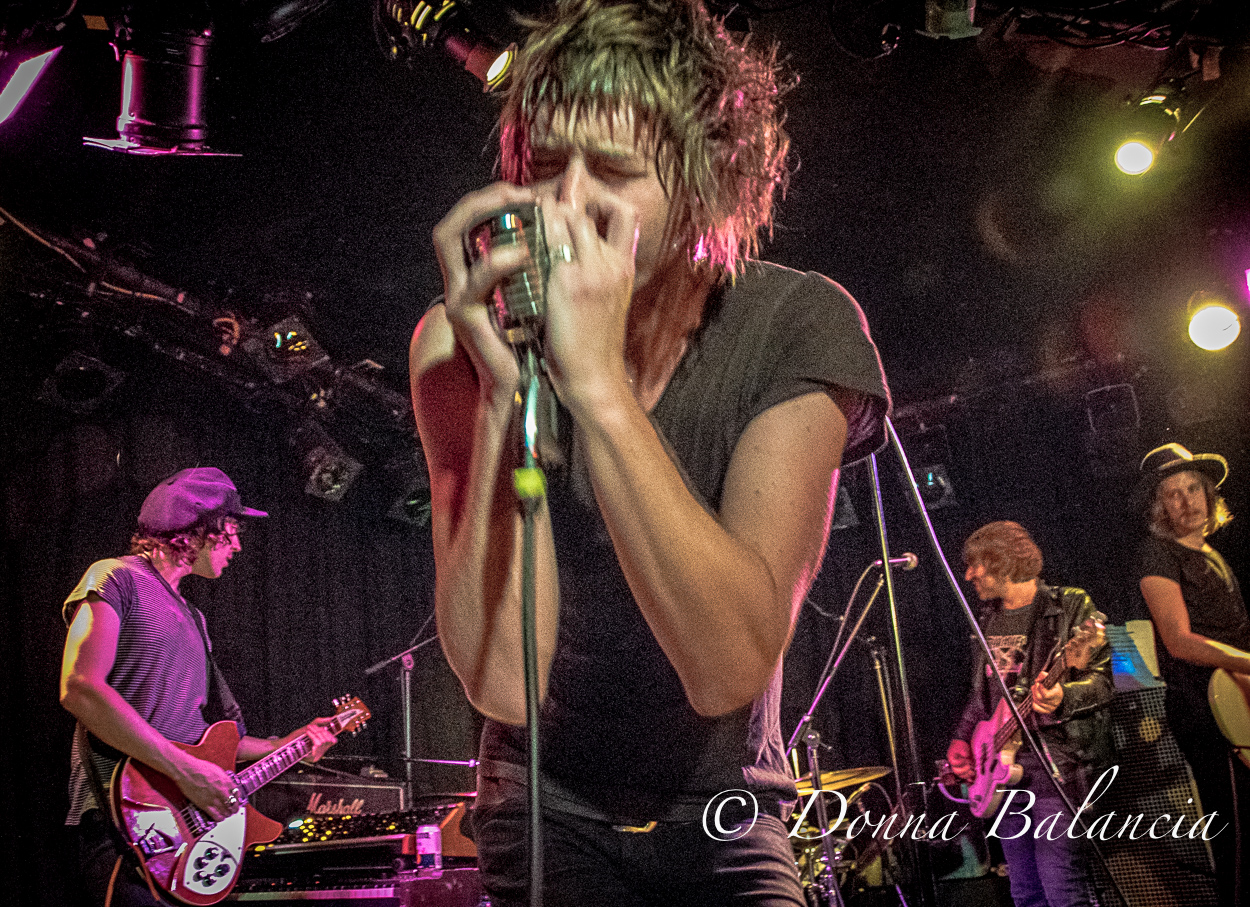 The ensemble is eye-catching as they're a cute bunch of guys and they may be a little more experienced than their young, long-haired appearance may present.
Besides their impressive stage presence, The Delta Riggs boast thousands of fans on social media, mainly in Australia, but that is about to change. The Delta Riggs have traveled the world touring with some superstar bands and recently opened for The Foo Fighters on the Foos' Australian tour.
A good-natured group of guys, they've retained friendships and alliances along the way — Chris Shifflet of the Foo Fighters and Jesse Hughes from Eagles of Death Metal were on hand to support the band's Viper Room showcase.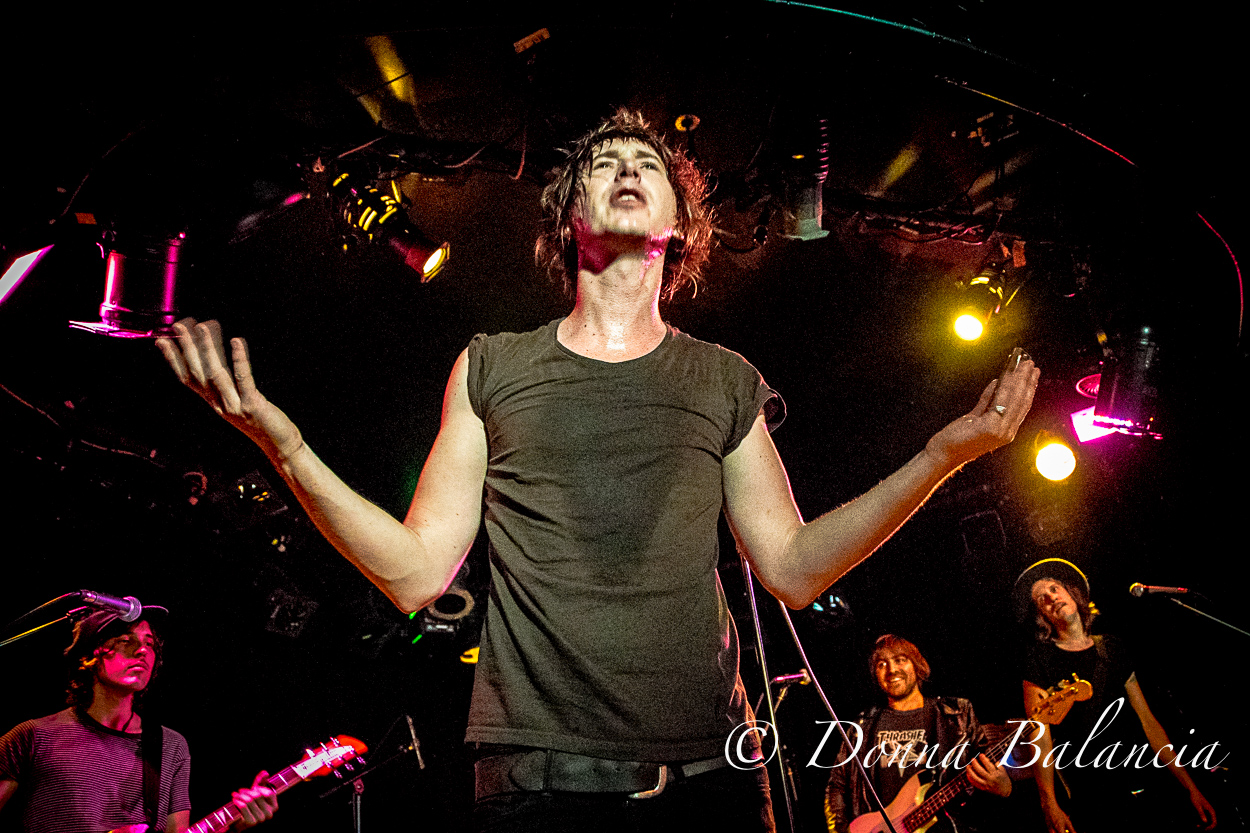 ————————
SET LIST:
It's Over; The Record's Flawed; Beehive; Surgery of Love; Bobby's Flowers; Never Seen This Before; Telescope House; Supersonic Casualties; Rah Rah Radio; From My Mould
————
[Best_Wordpress_Gallery id="40″ gal_title="The Delta Riggs"]