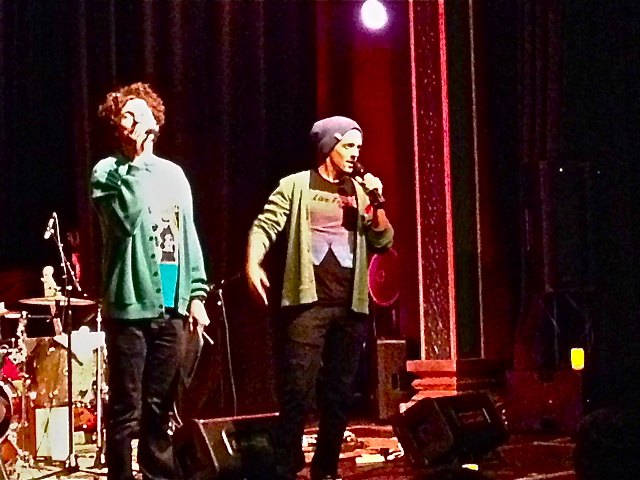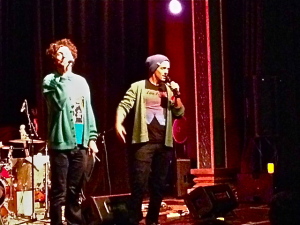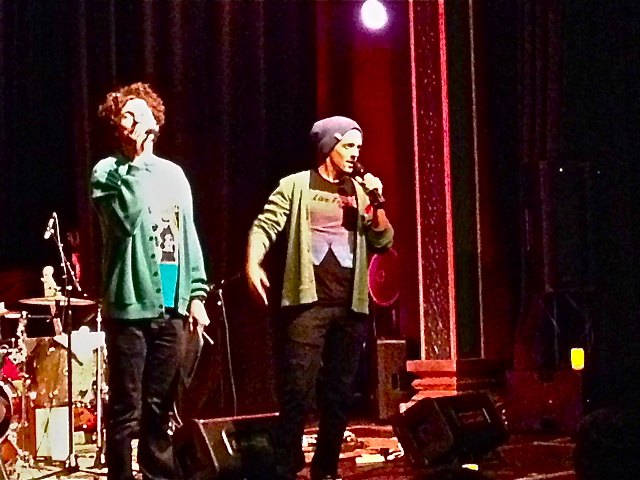 Mraz teams with Pals for Feeding The Soul Foundation
OCEANSIDE, Calif — Jason Mraz and friends put on an upbeat show with the Feeding The Soul Foundation Sunday night in North San Diego County.  Proceeds support the Scleroderma Foundation.
Before a crowd of local devotees, and accompanied by Mraz' pal Bushwalla, the night started off with a tribute to community, complete with jokes, lighthearted banter, and even a catchy version of the neighborly  "Mr. Rogers" theme song.
Held at the quaint Star theatre in downtown Oceanside, roughly 400 people paid $40 a ticket to see Mraz and Raining Jane, with whom, Mraz said, he is producing an album to be released in May.
During the evening he played his hits "Three Things" and "Lucky" and finished with the chart-topping "I'm Yours" to an enthusiastic crowd.
"We have been following him around San Diego for a long time," said John McIntyre of Vista.  "Jason has been playing the cafe circuit here for years.  He has a positive message."
Opener and official headliner Michael "Leroy" Brown and accompanist Chris Joiner played a range of blues, funk and tunes including even a famous cover or two.
Raining Jane, the four-member all-girl band, was the scene-stealer with melodic harmonies and indie-pop style.  The girls showed not only can they take a joke, they can make some pretty good ones, too, with Mraz often the target of their barbs.
Mraz, Leroy, and friends is an enjoyable evening that would be suitable for a wide age range and for an audience that wants to hear performances from the heart.