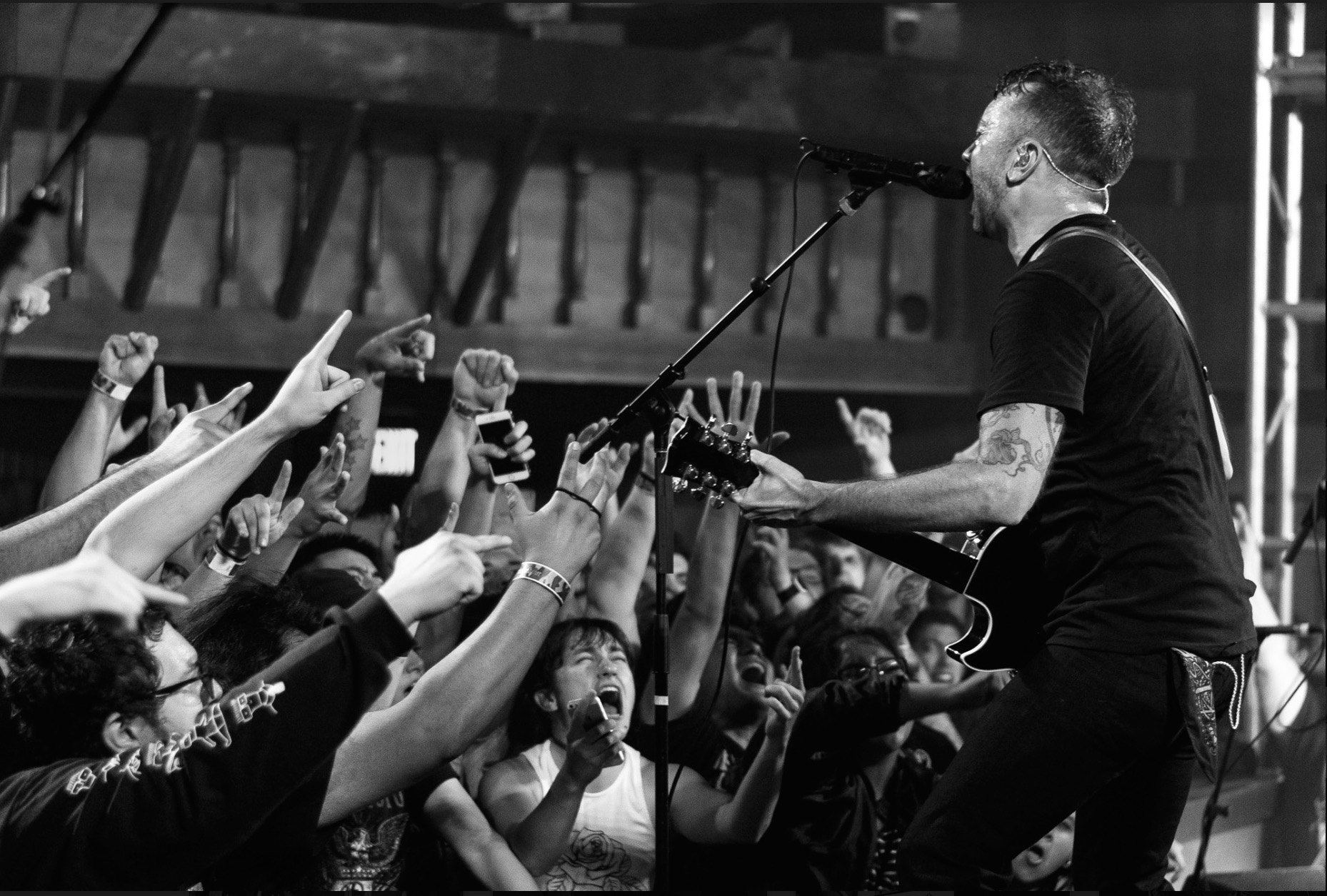 Mosh Pit, John Fogerty, All Part of the Show
By JONATHAN VELAZQUEZ
In anticipation of the June 9 release of their new album Wolves, Rise Against played a packed house at The Troubadour last night, as part of a U.S. and European tour.
Not surprisingly, the show was sold out, and housed many eager fans who were fortunate enough to get tickets within the minuscule time frame they were available. Rise Against hasn't played at the venue since 2006, so I couldn't imagine anyone passing on the opportunity to see them there again.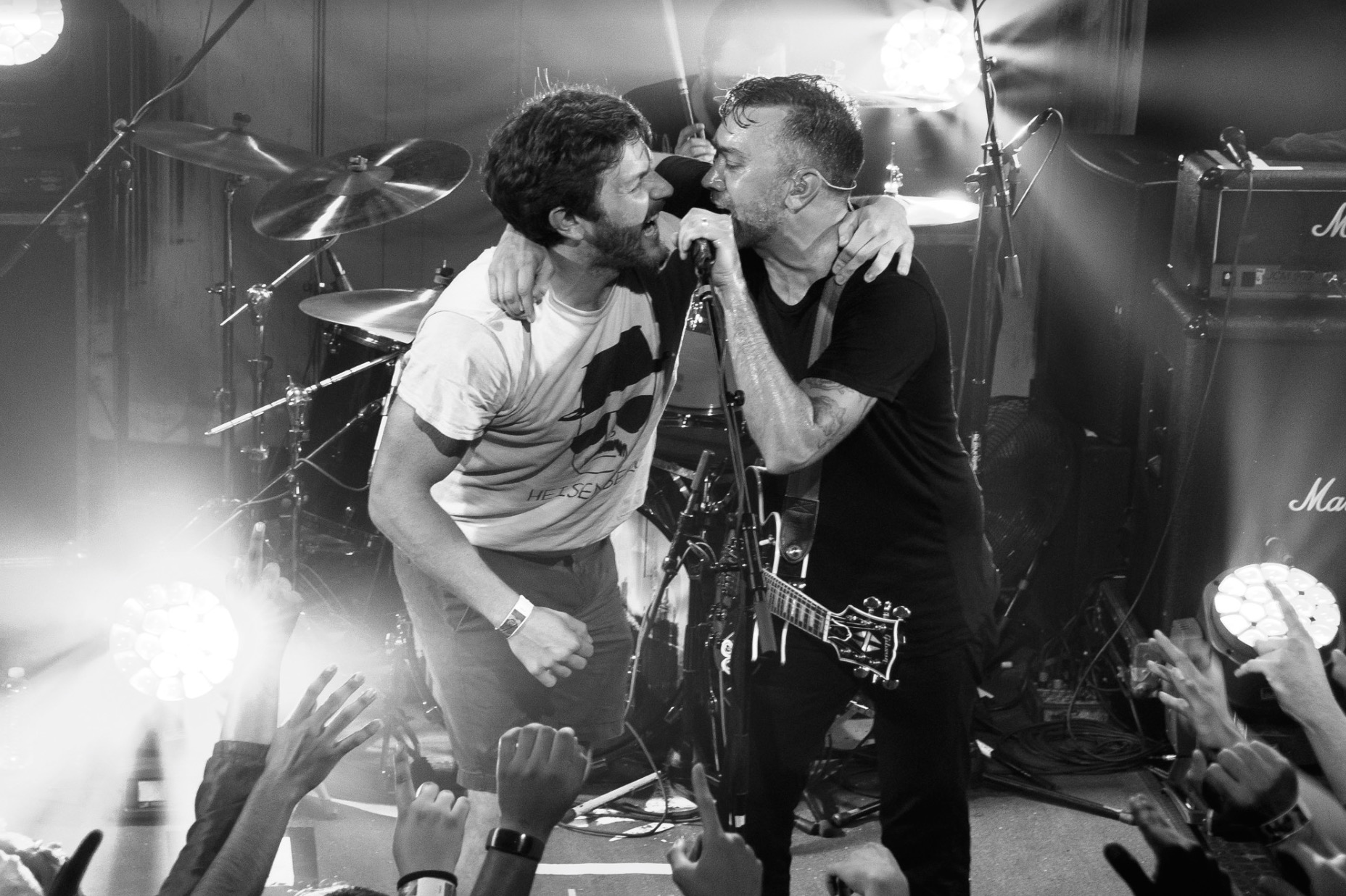 Sharp/Shock
The night started off with British-American trio, Sharp/Shock. They played an energetic 30-minute set for an enthusiastic audience. They threw in a special cover of The Clash's "Police On My Back" towards the end of their performance, before finishing with "Troublemaker," from their 2016 release, Unlearn Everything, via Heart and Skull Records.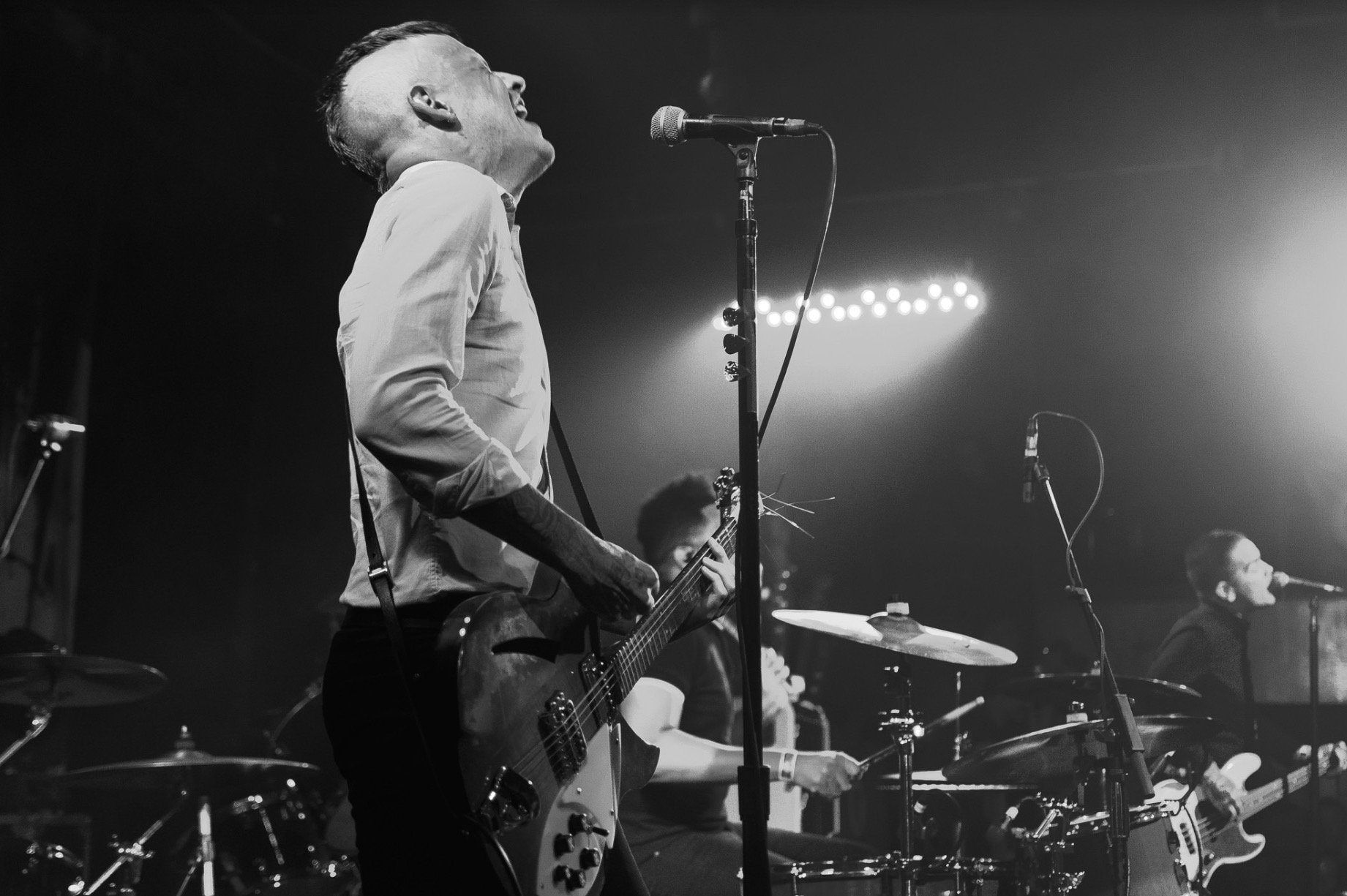 Packed House
Rise took the stage promptly at 10 p.m. to find a packed house waiting for them. They began their run of cuts with "Give It All," a fan favorite that certainly got the room moving. before moving on to tracks spanning all of their releases. About halfway through the set, the band took time to play several songs from the new record, including "Wolves," "Welcome To The Breakdown," and lastly, "The Violence," which is available listen to online. Tim (lead vocals, guitar) was so excited to play them, he "performed the splits" during Wolves.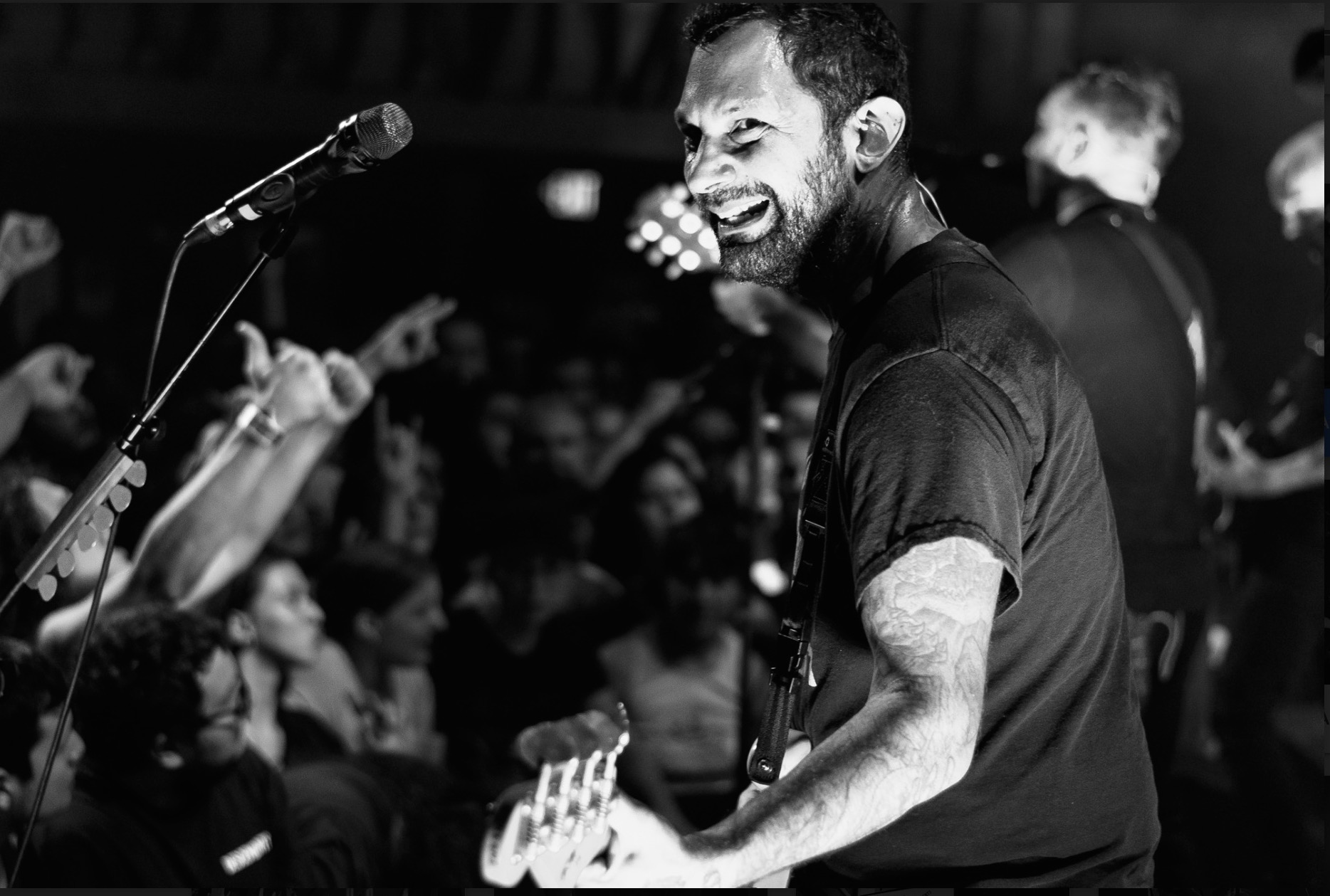 'State Of The Union'
The band returned to familiar material by bringing out "State Of The Union" to a frantic crowd, that stormed the front to scream with Tim and the rest of the band (I looked a bit funny on the balcony, screaming along behind my camera).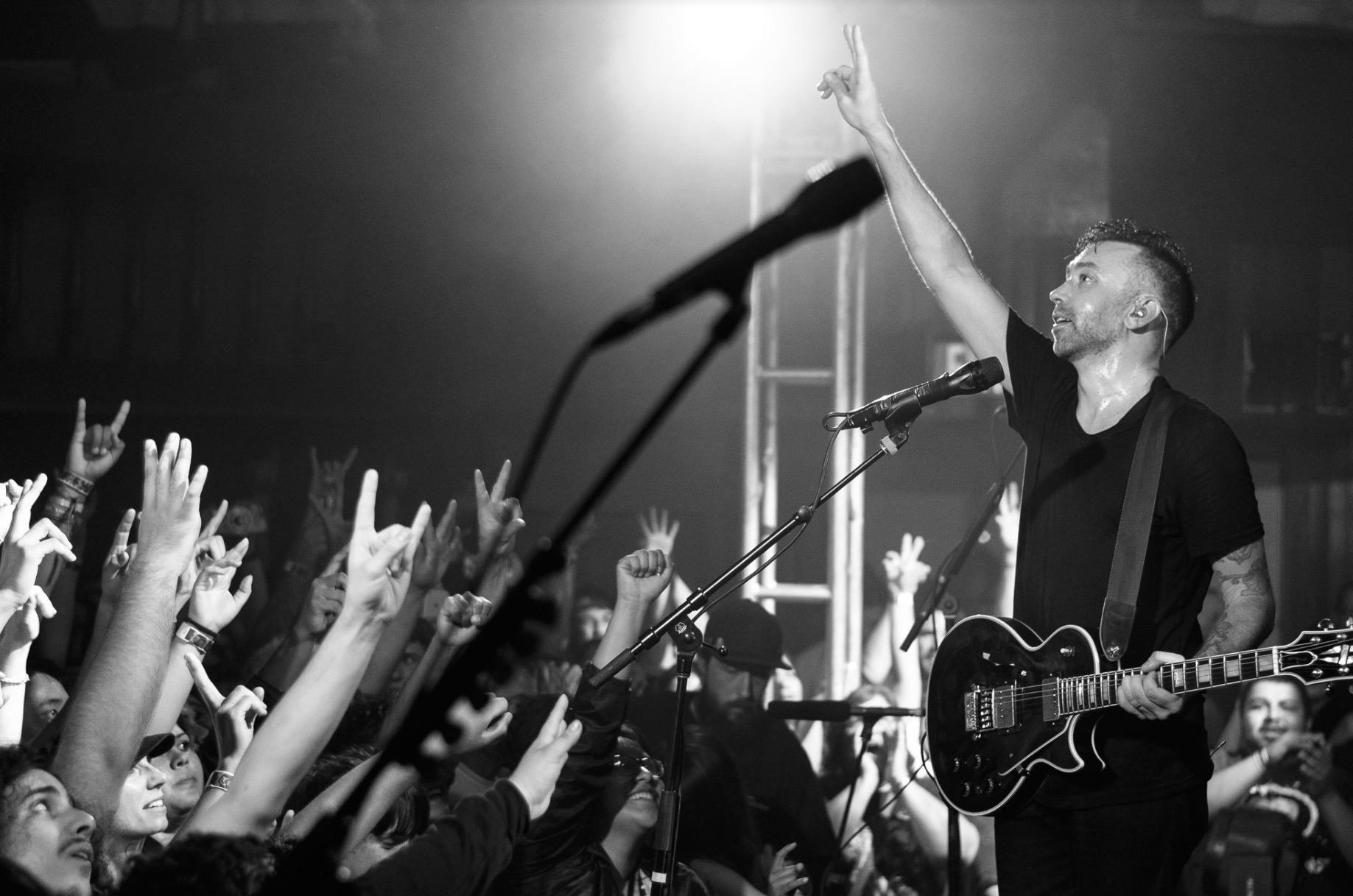 Creedence and John Fogerty's Influence
They then took a moment to converse with the crowd about the bands that influenced them as musicians, which included Creedence Clearwater Revival. The just so happened to have "Fortunate Son" on their set, and everyone caught on and stormed the front again to sing with the band. They would play a couple more tracks before launching into a staple in their live performance, "Prayer Of The Refugee," as a set closer. Such an enormous mosh pit for such a small room! So much energy in the room! There was very little oxygen left for anyone!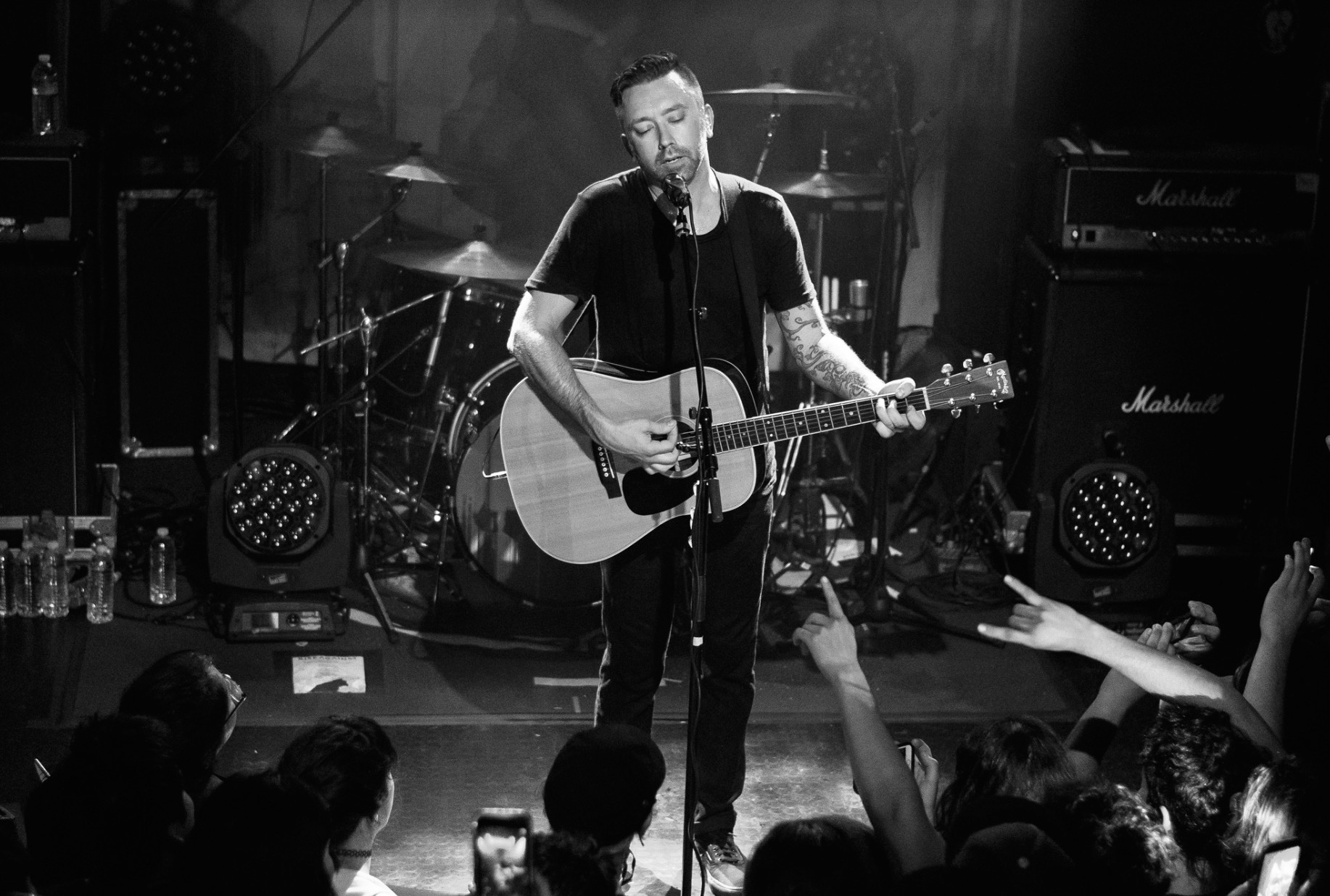 'Hero of War'
Tim came back on stage to perform the acoustic track, "Hero of War," from 2008's Appeal To Reason, before Zach (lead guitar), Joe (bass), and Brandon (drums) joined him and played "Blood-Red, White, and Blue", before ending the night with one of their best songs, "Savior." I'm certain many people lost their voice by the end of the night, but gained a very special memory in exchange. Check out the Rise Against website for more information.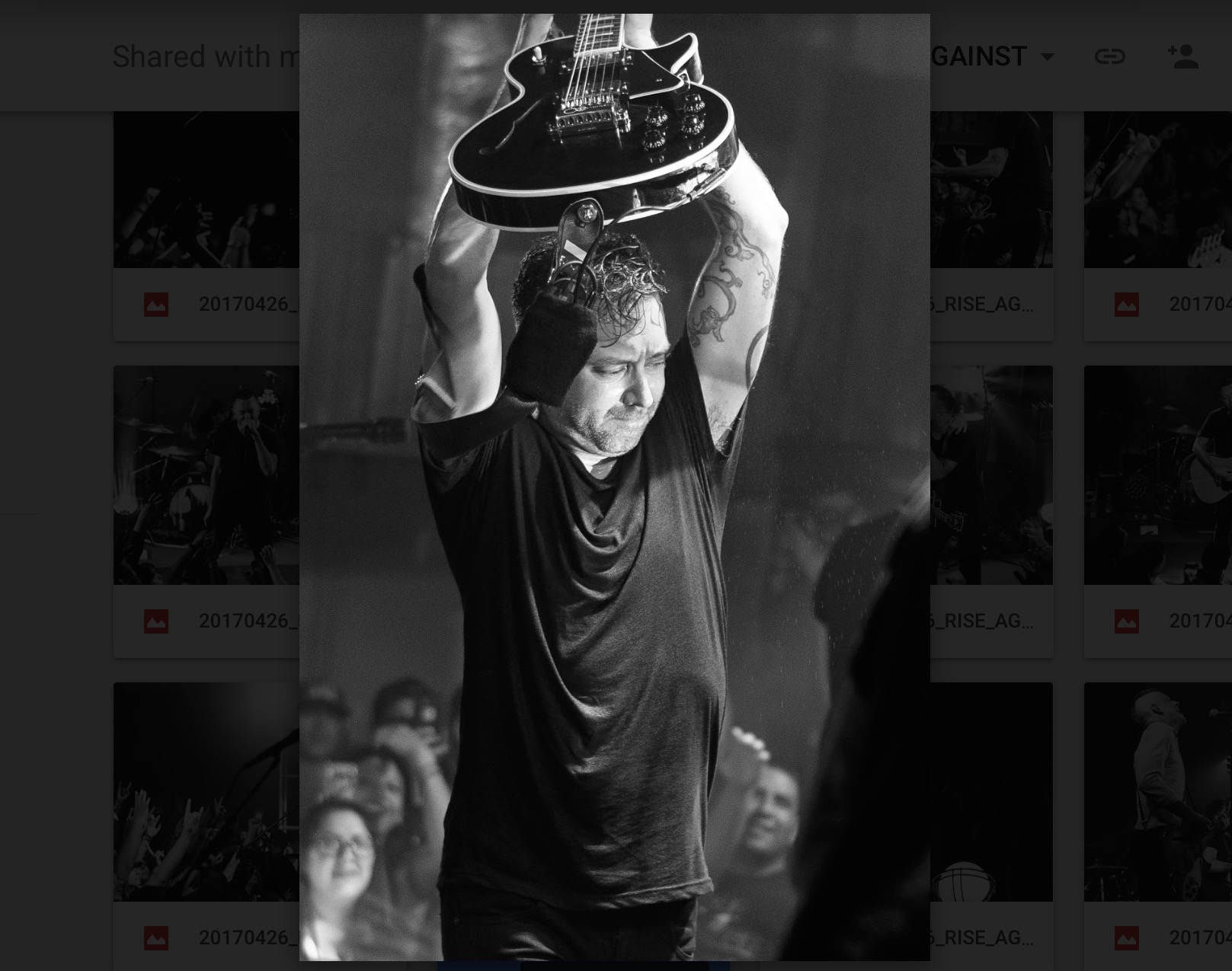 Rise Against in San Diego, LA in July
Rise Against will be back on the road in the U.S. this summer with Deftones in support of Wolves. Though the nearest date on that tour will take place in Chula Vista at the Mattress Firm Amphitheatre on July 7, they will be back in Los Angeles shortly after, and will headline the Shrine Expo Hall on July 13.
Sharp/Shock 9 p.m., Rise Against 10 p.m.
Venue: The Troubadour. Los Angeles, Calif.
Rise Against
Setlist:
Give It All
Black Masks and Gasoline
Satellite
Architects
Re-Education (Through Labor)
Wolves
Welcome To The Breakdown
The Violence
State Of The Union
Fortunate Son (Creedence Clearwater Revival Cover)
Everchanging
Survive
Prayer Of The Refugee
Encore:
Hero Of War (Acoustic)
Blood-Red, White, and Blue
Savior
Rise Against Members:
Tim McIlrath (lead Vocals, guitar)
Zach Blair (lead guitar)
Joe Principle (bass)
Brandon Barnes (drums