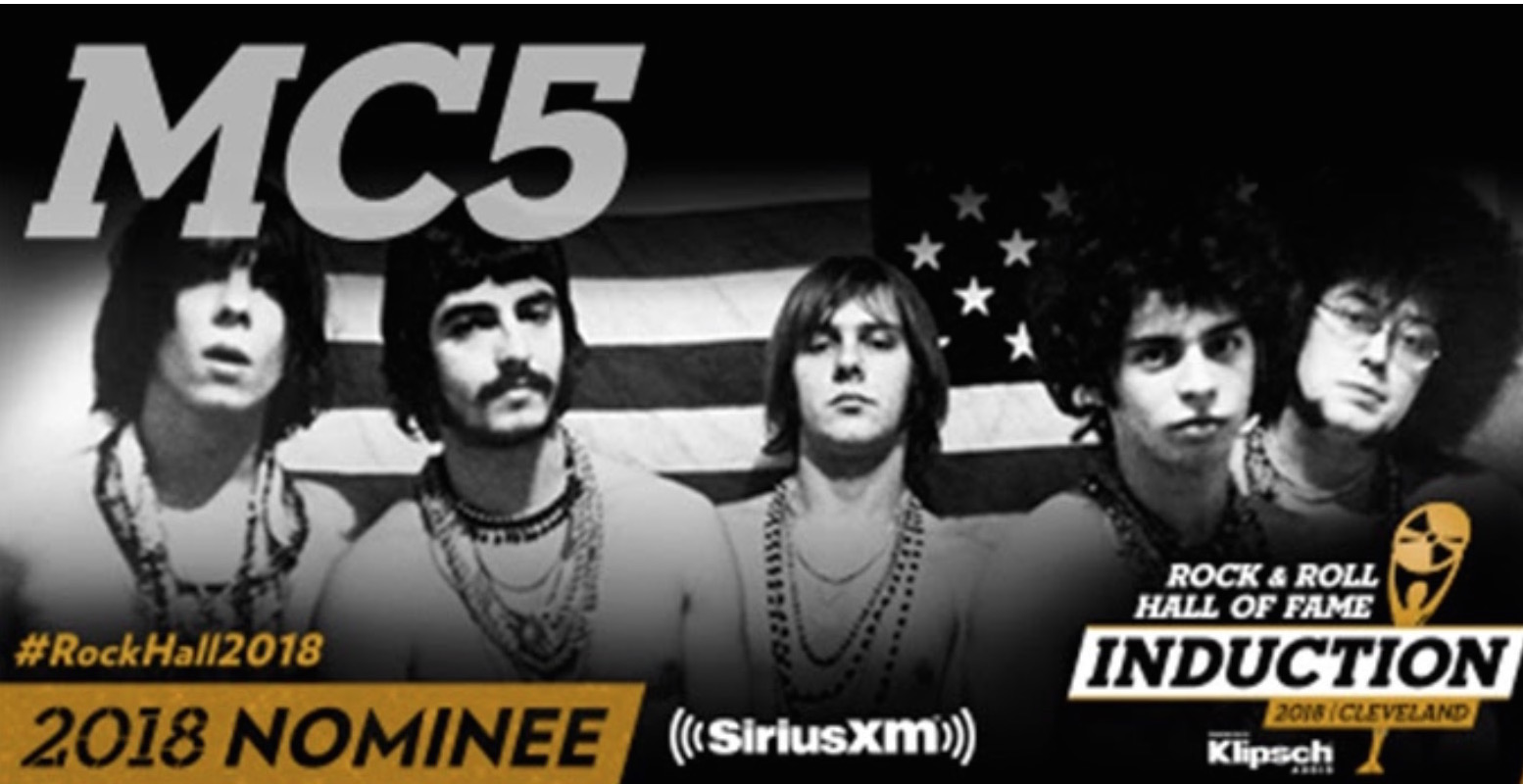 Fan Voting for Rock Hall Ends Dec. 5
By DONNA BALANCIA
The MC5 band is a Rock and Roll Hall of Fame nominee and needs the fan votes to "Kick Out The Jams" and take their well-deserved place among Rock and Roll's finest musicians.
Considered the first punk rockers, Detroit-based MC5 was a pivotal force in the formation of anti-establishment music at a time when Americans were singing about peace and love.  Rock and Roll would never be the same again thanks to the MC5.
CAST YOUR VOTE FOR THE ROCK AND ROLL HALL OF FAME HERE
The original band line-up consisted of vocalist Rob Tyner, guitarists Wayne Kramer and Fred "Sonic" Smith bassist Michael Davis and drummer Dennis Thompson.
Kramer is extremely active with his charity Jail Guitar Doors, through which he and his volunteers bring guitars into prisons across the United States.  Kramer and his crew recently visited their 100th prison and presented a slew of Fender guitars to enhance the music program at the Donovan Correctional Facility in San Diego.
READ ABOUT JAIL GUITAR DOORS AT CALIFORNIAROCKER.COM
He and his wife, Margaret are enthusiastic supporters of all things related to supporting Michigan.  The two have started a Kickstarter Campaign for the preservation and the restoration of Detroit's legendary Grande Ballroom.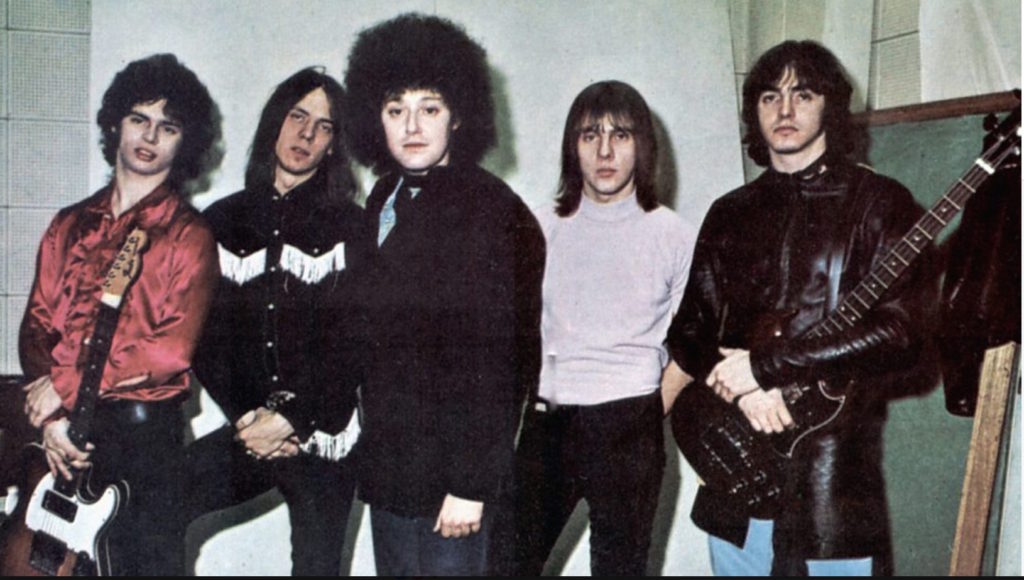 The MC5 History
The band exploded on the scene with their 1969 debut album, Kick Out The Jams. Like their second album, Back In The USA, the music used a new combination of great guitar riffs with lyrics that got American kids thinking. The MC5 single "Kick Out The Jams," has been widely covered by many bands through the years.
The MC5 was previously nominated for the Rock and Roll Hall of Fame in 2003 and 2017.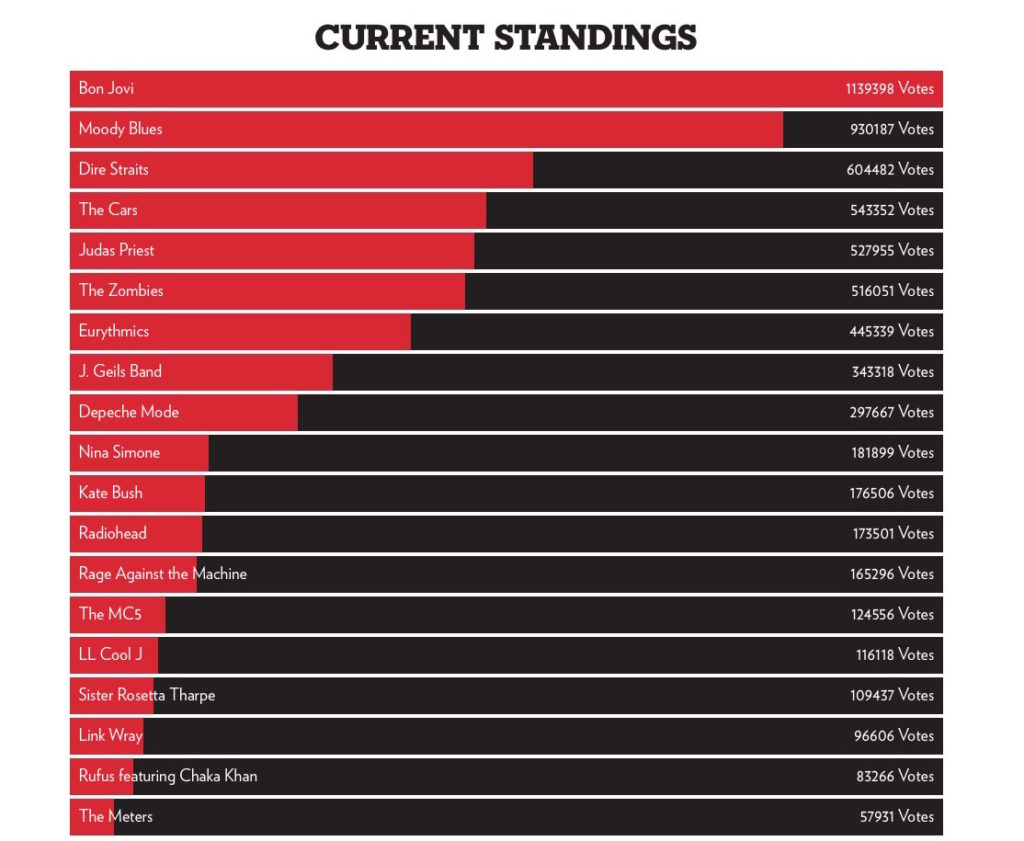 Current Rock and Roll Hall of Fame Standings
Currently, Bon Jovi leads the Rock and Roll Hall of Fame voting with 1.1 million votes, Moody Blues are in second place with 930,187 votes, and Dire Straits is a distant third with 604,482 votes. Rounding out the top 10 vote-getters are The Cars, Judas Priest, The Zombies, Eurythmics, J. Geils Band, Depeche Mode and Nina Simone.
Also in the running are Radiohead, Kate Bush, Rage Against The Machine, The MC5, LL Cool J, Sister Rosetta Tharpe, Link Wray, Rufus featuring Chaka Khan and The Meters.
Download a playlist of the MC5's selected songs, watch the band's nominee video and vote for up to five nominees daily while the Fan Vote is still open. The deadline for voting is Dec. 5.
CAST YOUR VOTE FOR THE ROCK AND ROLL HALL OF FAME HERE