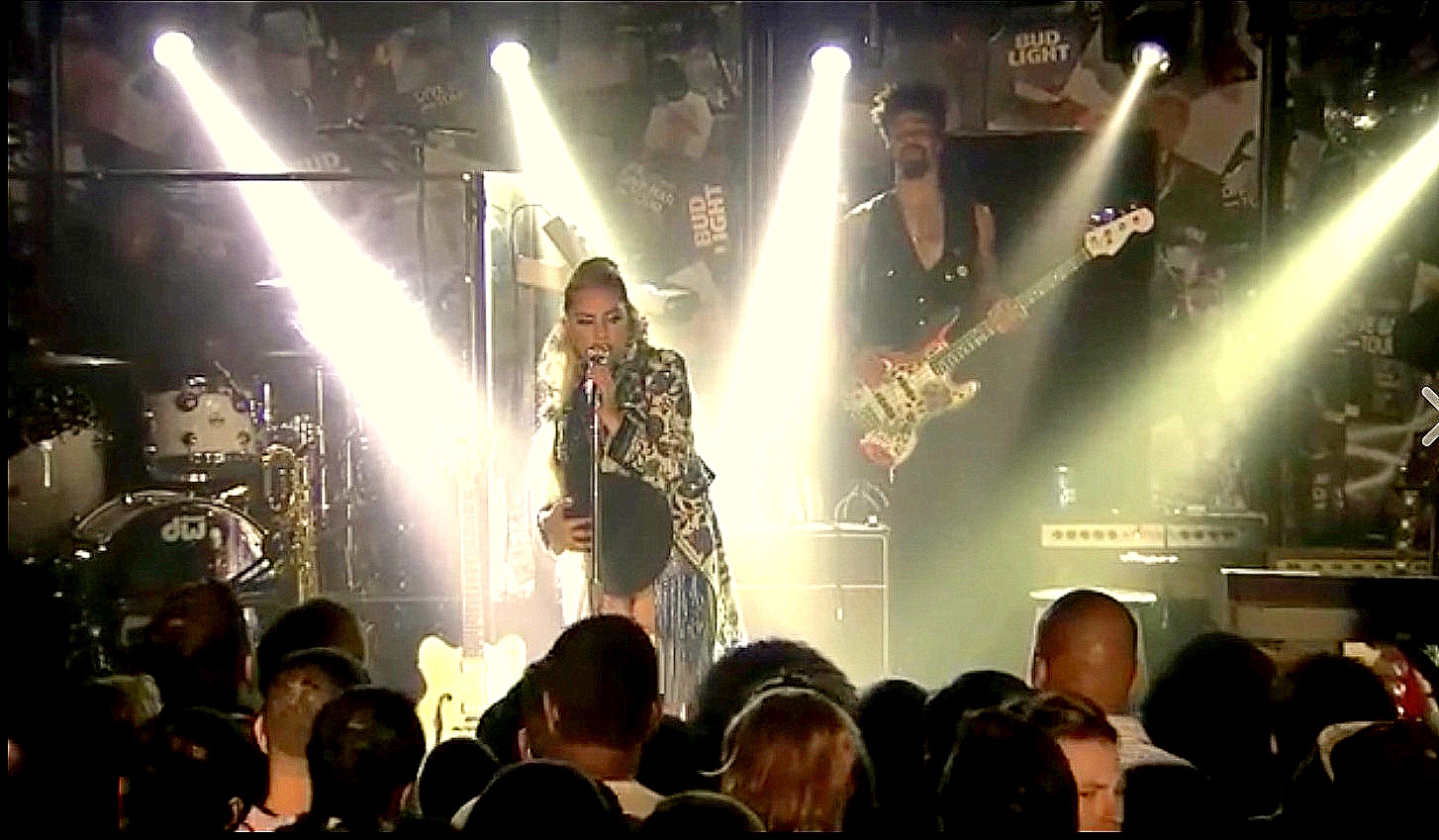 Joanne Singer Gives LA Locals a Big Surprise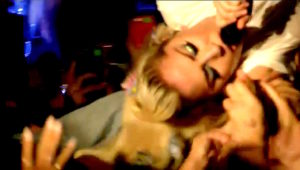 By DONNA BALANCIA
On Thursday night, Lady Gaga took to crowd surfing at one of LA's favorite retro venues: The Satellite.
Fresh off her fun Carpool Karaoke turn with James Corden, the "Joanne" songstress wrapped her Dive Bar Tour at one of the best concert bars in town.
Obviously sponsored by Bud Light, the Satellite show was live-streamed on Facebook for fans around the world recorded more than 855,000 views and 73,000 comments.
Crowds lined the streets in Silverlake when Gaga arrived for her hour-long set.
All the while self-streaming her entrance, Gaga, emerged from from a 1950s Cadillac on Silverlake Boulevard, clutching the hands of her dancers. The backs of their white jackets formed the word Joanne, the name of her new album.
Lady Gaga Performs 'Joanne'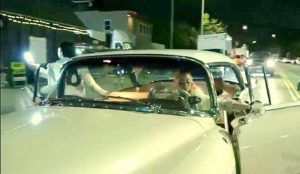 Lady Gaga walked among the packed crowd and entered opening with "Come to Mama." On stage, she peeled off her white jacket, revealing a glittery Hawaiian-style electric blue sparkly outfit with flowers in her hair.
She asked "How's everybody doing?" and requested Joanne, her guitar.
She then played "A-Yo," to the delight of the screaming crowd.
"I missed you so much," she told the crowd. "I'm happy we made it we had car trouble, Elvis loaned me his car for tonight."
She pulled up a stool and put on a cowboy hat and played a lively version of the electronically influenced "John Wayne."
After the song, she introduced "Million Reasons," her captivating and moving hit single with information about the tremendous reach of the song.
Lady Gaga Tells World 'You are Heard'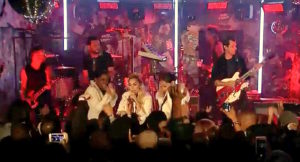 "We are really excited to sing this song tonight," she said. "Are you having a good time? We're so excited to play this song because right now this is the No. 1 song on iTunes in the United States. We're so happy, it's also the No. 1 song in so many countries right now including Saudi Arabia. For everyone who bought that song or who is listening and streaming this song, when I saw that I felt so 'heard' today. And that means if I'm heard that means you're heard.
"And so I wanted to tell all those women and men who bought that song that I can fckin hear you and every time I sing this song I can hear you in my heart singing with me."
After the performance she sat on the edge of the stage and took a moment to compose herself.
Gaga then spoke her hopes openly to the crowd before giving an overwhelmingly emotional performance of "Angel Down."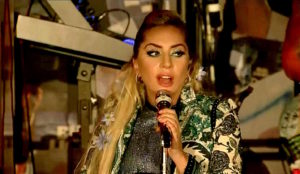 "I wrote this song about people loving each other and taking care of each other. The elections are coming up and I really hope that that is a peaceful day, as much as it can be. I pray that on that day we all understand that not everyone's going to vote for the same person. Everybody has different ideas and thoughts and that's OK, and we don't have to hate each other for that. What we have to do is come together because there's a lot of people suffering and there are too many angels down so let's not focus on the hate let's focus on who needs the help."
After a few minutes off stage, Gaga re-emerged wearing a plain white midriff T-shirt and cutoffs with Mark Ronson on guitar and introduced "Joanne," the title track of her new album.
'I saw a look in my father's eyes'
"I missed you so much," she said referring to her time in the studio and away from her fans. "What I wanted to tell you is this song is so important to me, this is the title track from the album.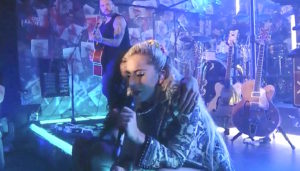 "The thing is when we made this song we just thought it was a beautiful song and we just thought it was an honest song, but after this record came out and everybody heard this music and came to my father's restaurant in New York, Joanne to celebrate. I saw a look in my father's eyes I've never seen in my life.
"When my father was really young, he lost his sister Joanne, and sometimes I used to wonder if I ever got to meet my real dad.
"Because sometimes things happen that are so hard in your life you die too or a part of you dies.
"And after this record came out I swear that part of my dad came back to life. And I hope that when you hear it when you're with your families and when you think about the loss you've had or the pending loss in your life I hope this song heals you like it healed me and my family."
Gaga wrapped with "Perfect Illusion" and leapt into the audience and crowd-surfed, then poured a beer over her head. Not a bad time for a Thursday in Silver Lake.