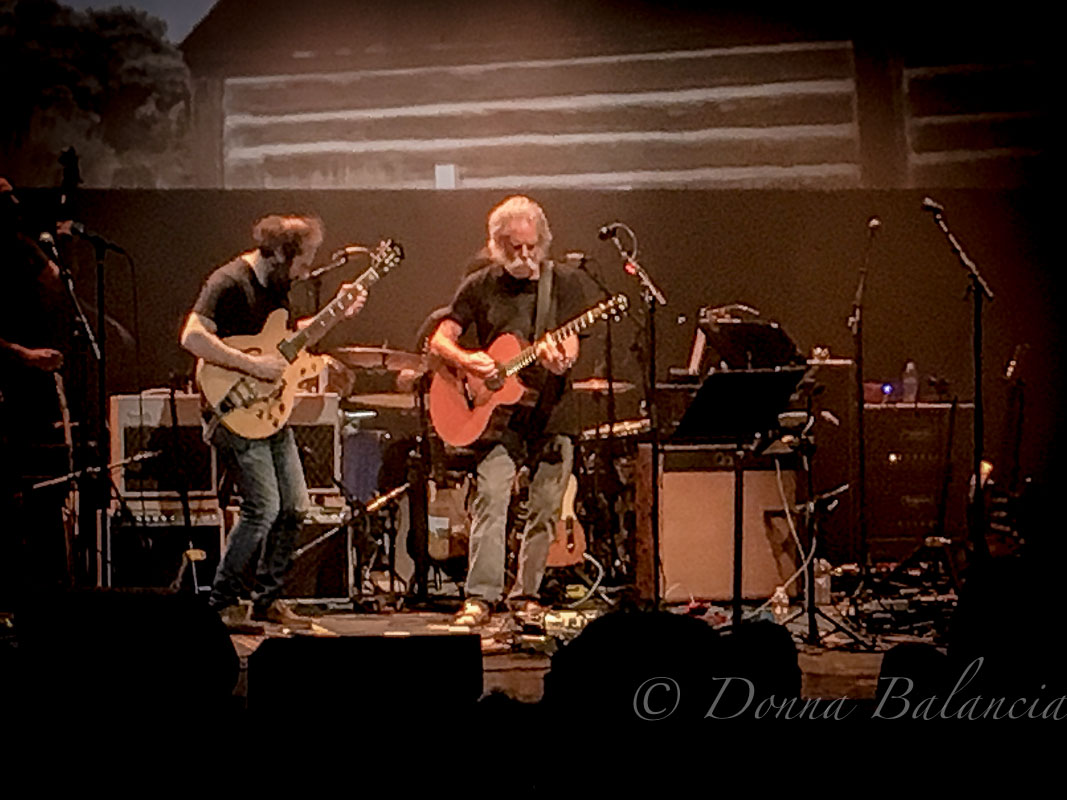 By DONNA BALANCIA
Bob Weir mixed stories from the prairie and fireside songs with Grateful Dead favorites during a 3-hour show at the Wiltern Theatre in Los Angeles.  It's a stop along his tour to promote his solo album, Blue Mountain.
Bobby, as he is known to his loving fans, takes center stage with his band, and the Grateful Dead founder has only gotten better over the years.  He has a full beard and head of white hair but his voice is strong and so is his passion for performing.
The Wiltern was sold out — a line of rainbow-sporting Deadheads young and old wrapped around the corner — a testament to Weir's huge impact on music and his lingering appeal.  At 68, the folksy Weir is a welcome touchstone for rock n rollers in a world that has largely ditched tradition in favor of digital everything.
Blue Mountain is a traditional record in a sense that it brings out a side of Bobby that he has longed to release — the record has stories of being out on the range enveloped in deep musings about life.  As only Bobby can tell them.