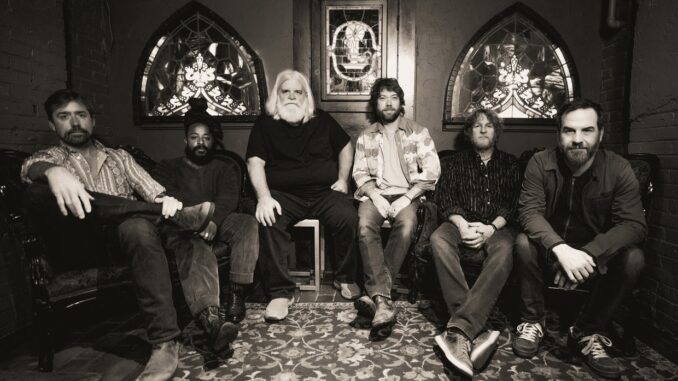 Edited by JOHN DALY
Colorado-based Leftover Salmon has released their second single, "Blue Railroad Train," from their upcoming album Grass Roots (May 19 via Compass Records).
The track features special guest and longtime Leftover Salmon pal Billy Strings who steps out on the track, the perfect vehicle to showcase Drew Emmitt and Strings' tight vocal harmonies.
Co-founder, guitarist and lead singer Vince Herman said the track is a tip of the hat to old Nashville, and particularly to Doc Watson and Tony Rice, who helped to define the path for contemporary bluegrass.
Carrying the torch passed down by the progressive bluegrass pioneers, Leftover Salmon is a true architect of the contemporary jam grass scene, inspiring the careers of a generation of artists including Billy Strings, Greensky Bluegrass and Yonder Mountain String Band. On their new project, Leftover Salmon reflects on their bluegrass and festival roots with a set of songs that were among their earliest inspirations. Grass Roots is due for release on May 19 via Compass Records.
Listen here: