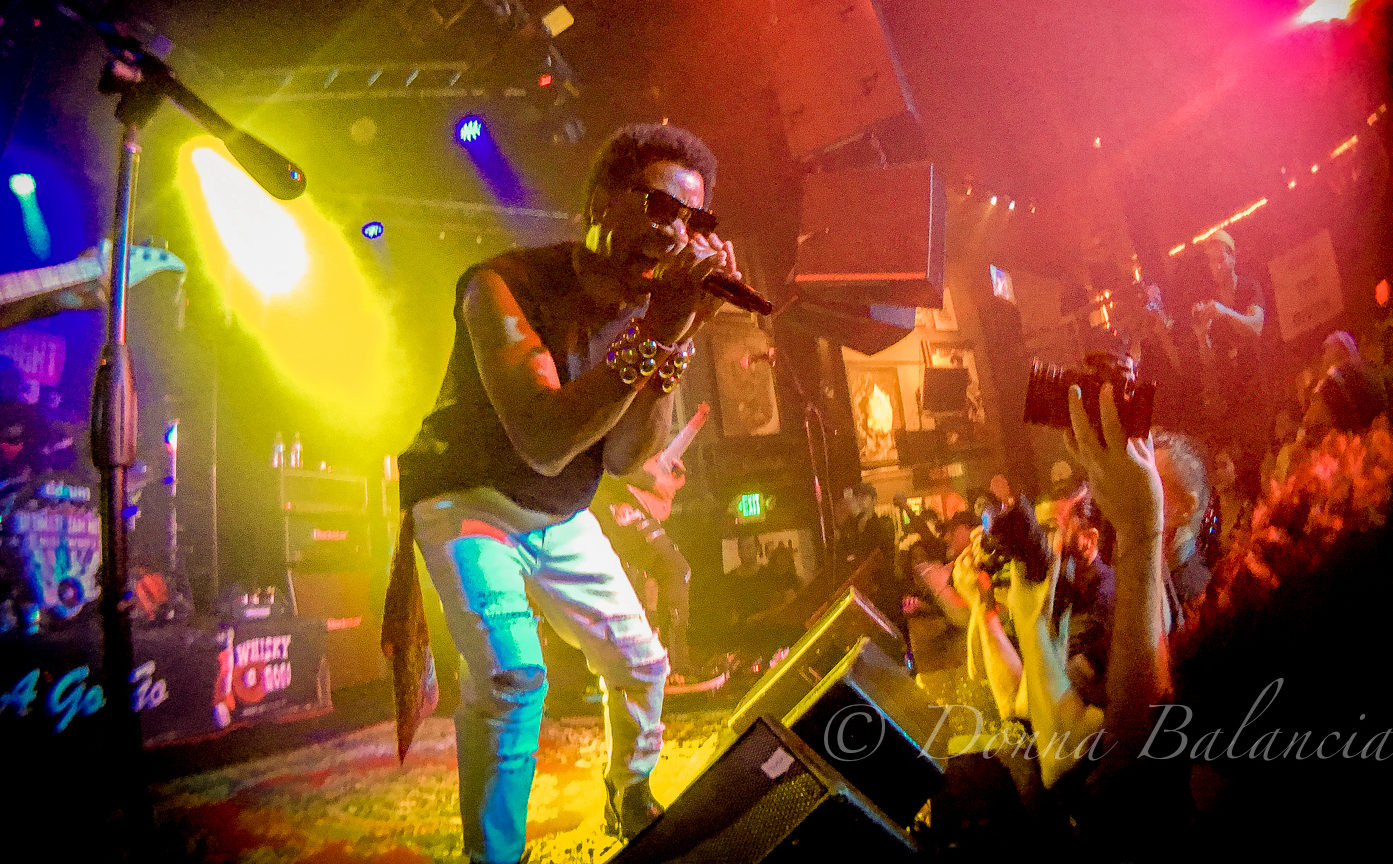 By DONNA BALANCIA
The Afro-Metal band Sound Barrier has reunited and will release their music through Tom Morello's Firebrand Records label, Morello announced during a blowout night at The Whisky A Go-Go.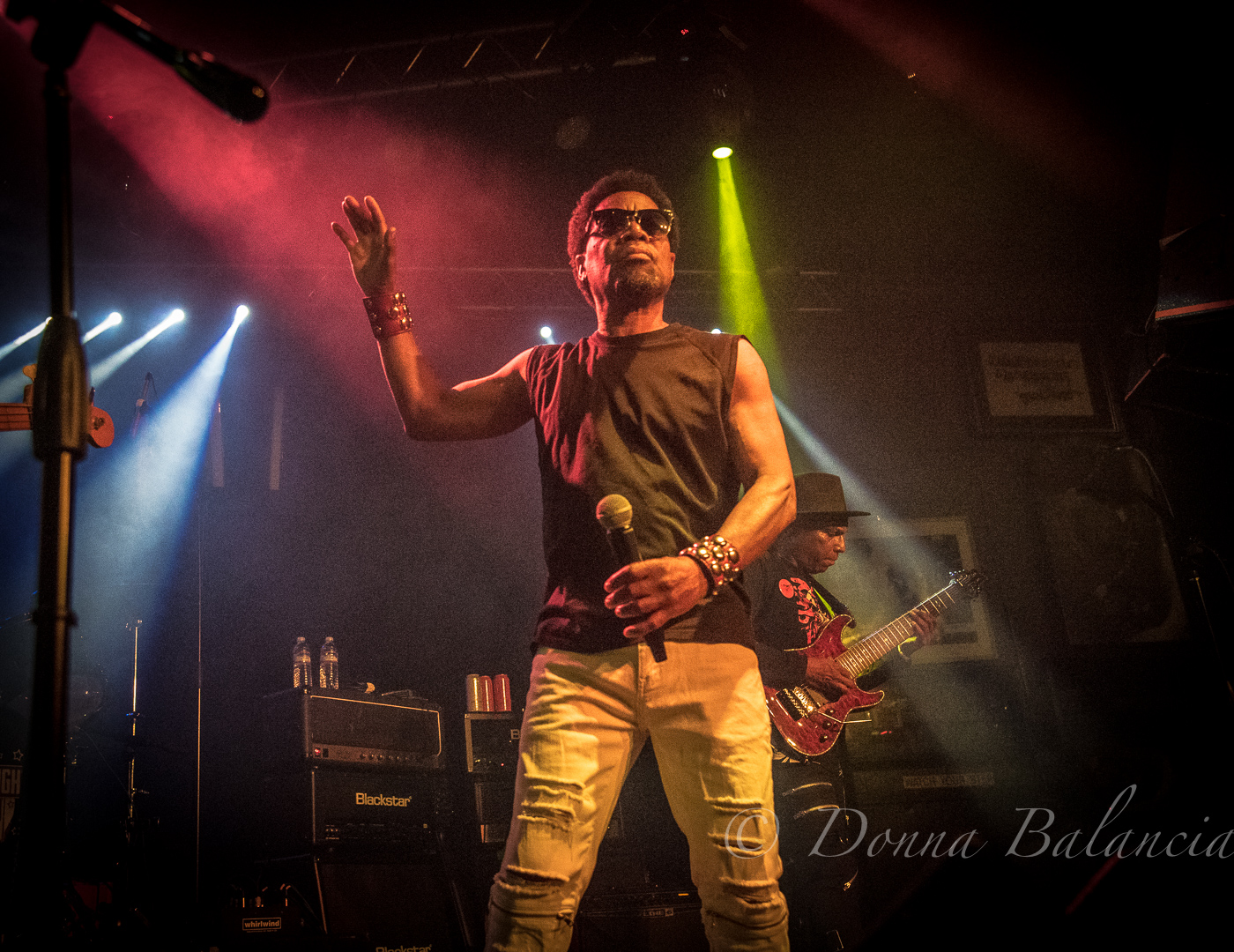 Sound Barrier and its members put on a great show with special guests and performed their new single "Just A Man," which will drop April 28.
The legendary band inspired the likes of The Bad Brains, Fishbone and Living Colour. Corey Glover, the dynamic frontman from Living Colour was on hand to celebrate the occasion at the Whisky A Go-Go on the Sunset Strip.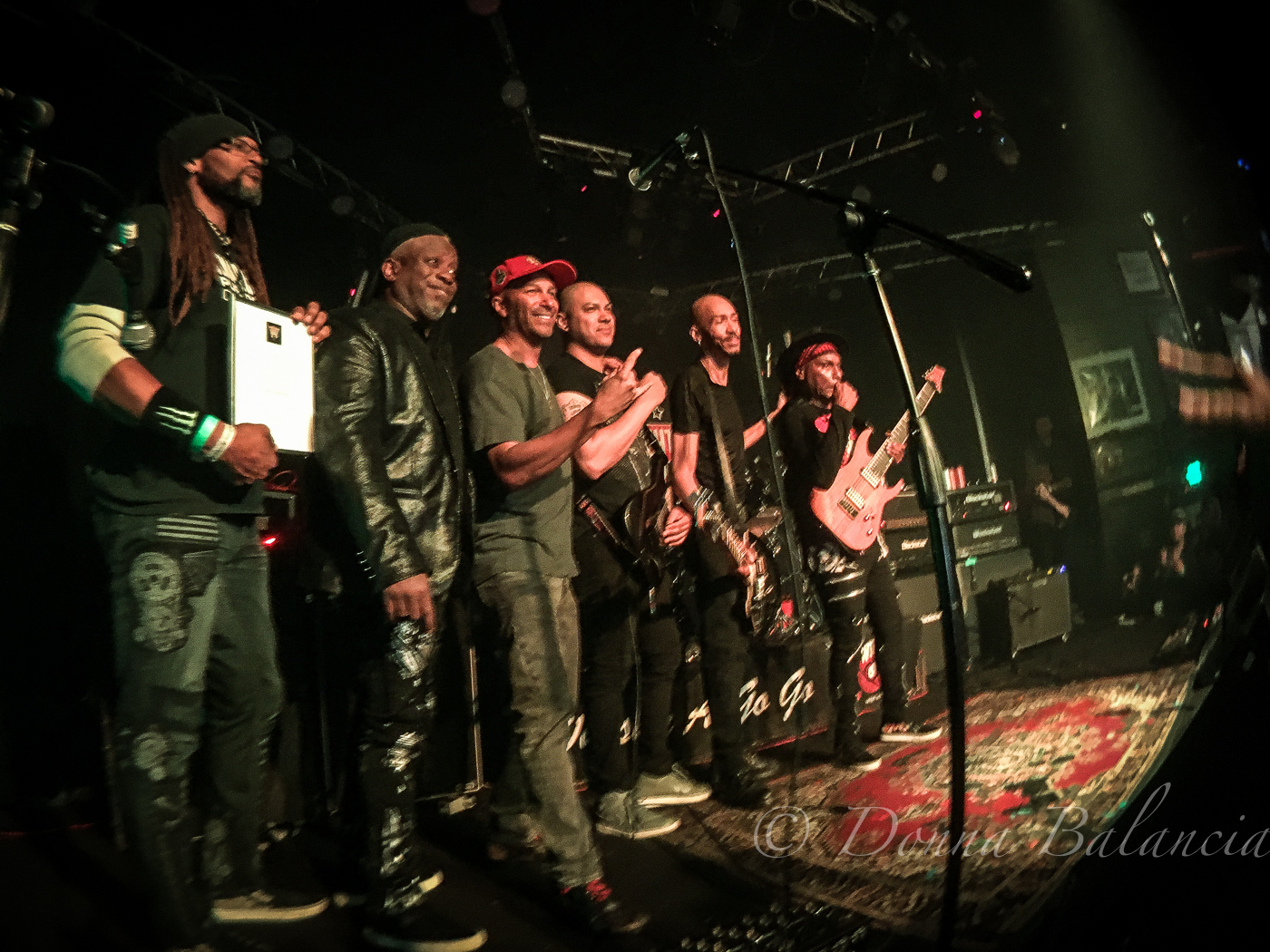 "In the 80s there was apartheid in music, where if you had a certain color skin, you could only play a certain kind of music," Morello said in introducing Sound Barrier. "I realized that as a brown-skinned heavy metal guitar player I confronted a thing called 'The Jimmy Hendrix Curse' and every single gig that I played somebody would yell 'Foxy Lady dude,' or 'Burn your guitar dude,' or 'Play some Hendrix' because that was the only reference point they had.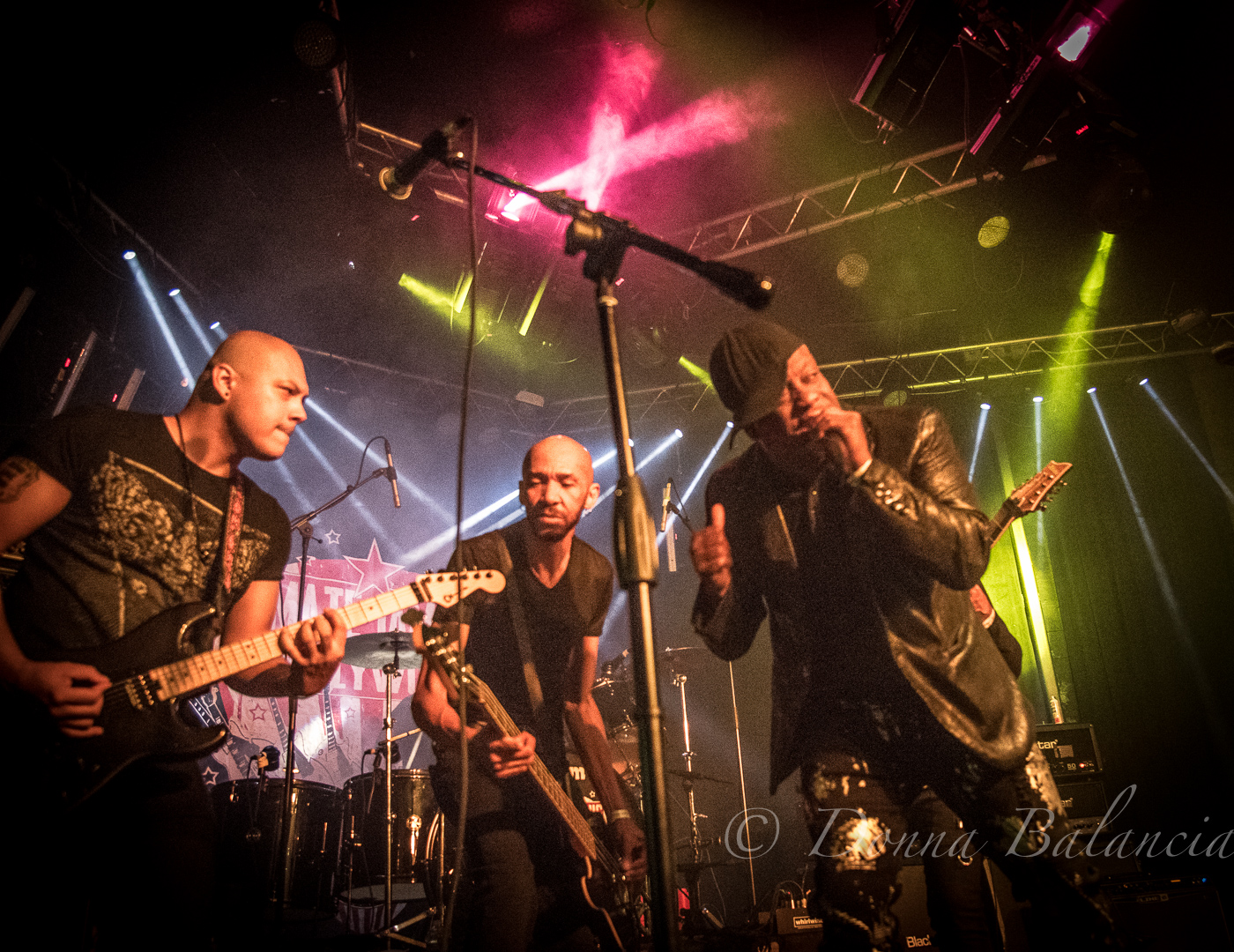 "Cut to some years later I'm attending a stuffy Ivy League university putting on my spandex and heading into downtown Boston for Wednesday metal nights where we'd watch metal videos all evening long and I was blown away by a video I saw it looked to me like a black Judas Priest and the name of that band was Sound Barrier. I just couldn't believe what I was seeing."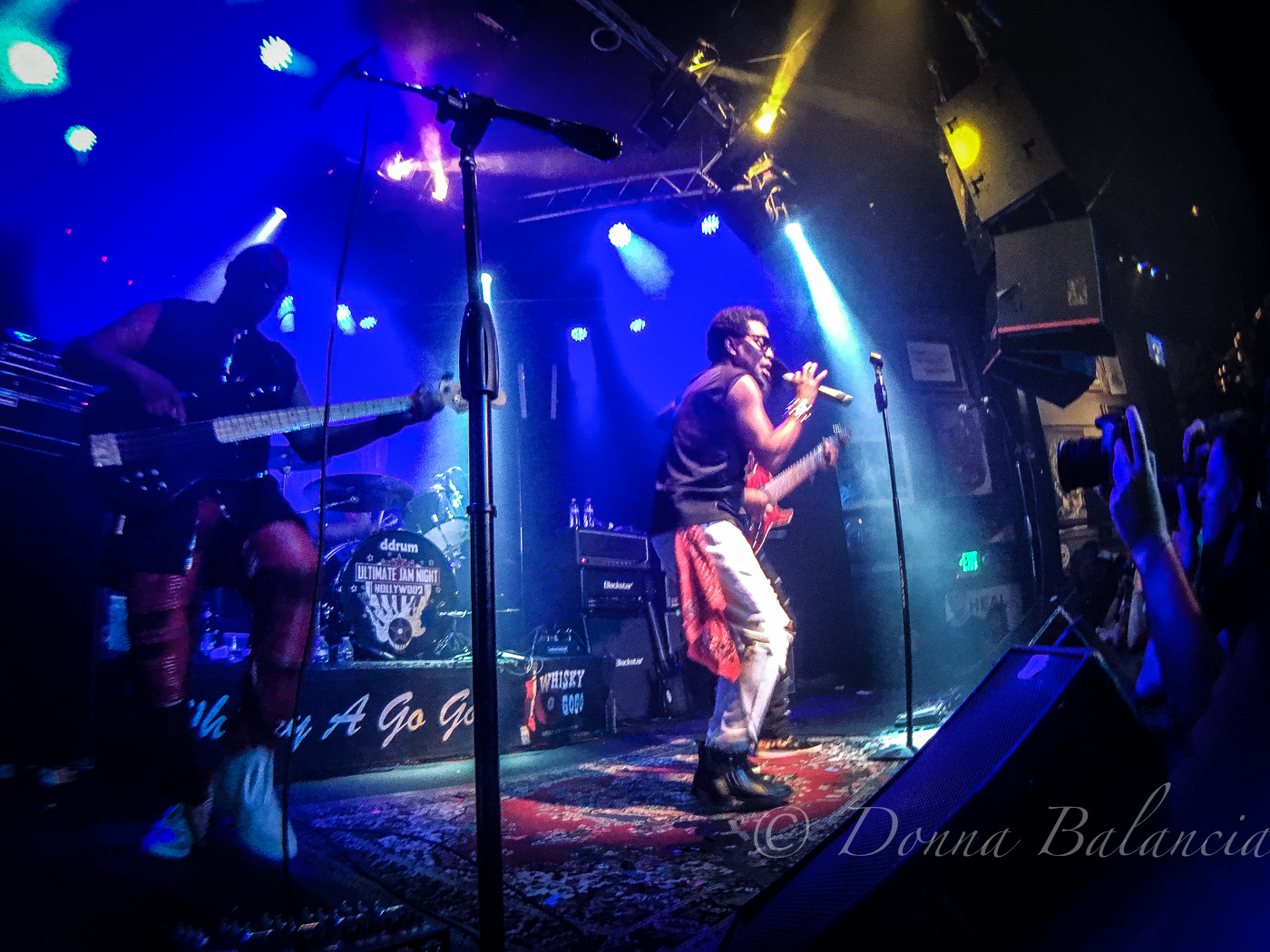 Others in attendance included former God Forbid musician Doc Coyle, Dug Pinnick from King's X and KXM, and Sin Quirin from Ministry. In addition, awards were given to several rock influencers including Willie Basse, musician and producer and one of the influencers of the Sunset Strip and producer Bill Metoyer.
Bernie Kimbell ripped up the vocals, Spacey T Singleton plays guitar, Stanley E. is on bass and Eric Valentine is on the kit. Valentine took over for Dave Brown, who died from cancer in 2013.