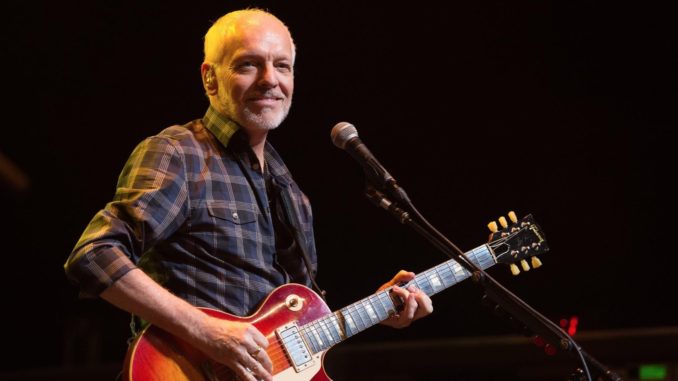 By JOHN DALY
Peter Frampton will receive the Les Paul Innovation Award at the 34th annual NAMM Technical Excellence and Creativity Awards on Jan. 26 in Anaheim.
The TEC Awards event is a highlight of the annual NAMM Show.
"I would say that many of my career highlights occurred while holding an instrument in my hands that bears Les Paul's name," Frampton said. "I was lucky enough to know him personally and I owe him so much.
Frampton said: "He was a wonderful character as well as a genius, an incredible guitar player as well as the inventor of so much music technology. Les changed the way we record forever. I can only hope that I've been able to make a fraction of the positive impact that Les Paul made in his iconic career."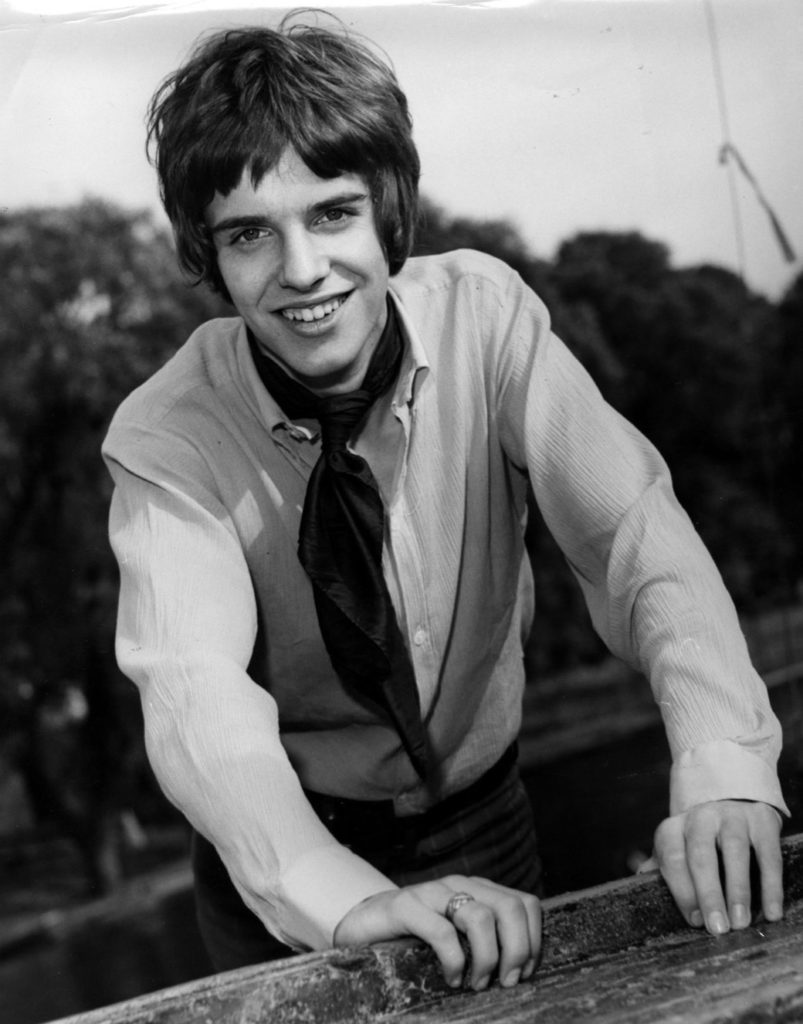 Frampton began his music career when he was a teenager and is still making a mark today recording and touring. He recently celebrated the 42nd anniversary of Frampton Comes Alive!, an album that remains one of the top-selling live records of all time with more than 17 million copies sold worldwide.
In 2007 he won the GRAMMY award for Best Pop Instrumental Album for Fingerprints and in 2014 he was inducted into the Musicians Hall of Fame.
"Peter Frampton remains one of the most skillful and celebrated artists in rock history. He also was a friend of Les Paul's and has played a pivotal role in helping the Foundation keep Les's legacy alive," said Michael Braunstein, executive director of The Les Paul Foundation. "Like Les, he is an undeniable master of his instrument and in many ways ahead of his time. We are honored to have Peter join the impressive list of Les Paul Innovation Award recipients."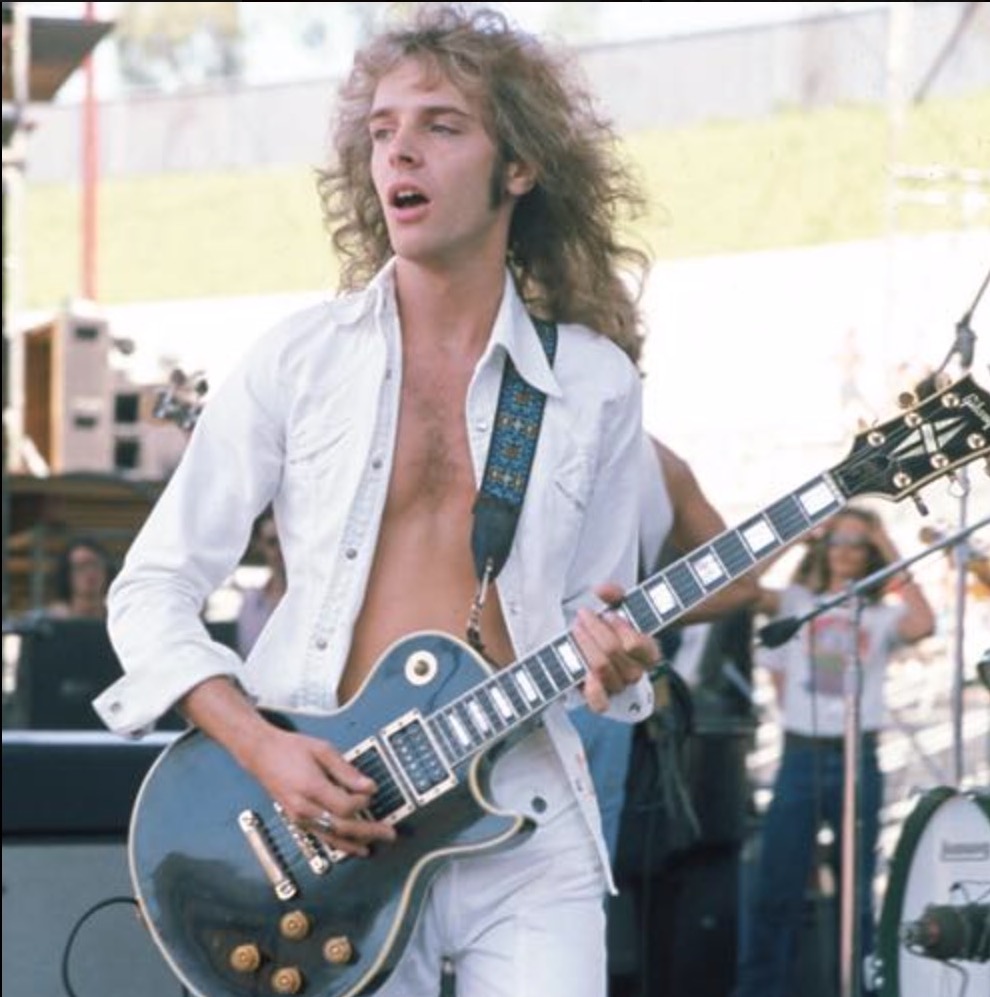 Frampton's career began at age 16 as the lead singer and guitarist for the British band The Herd. By the time he was 18, he co-founded Humble Pie. His touring years have included work with a who's-who of the top names in music, such as David Bowie, Stevie Nicks, Gregg Allman, Ringo Starr, Lynyrd Skynyrd, Cheap Trick, Steve Miller Band, Bill Wyman's Rhythm Kings, and many others.
Additionally, he took his Peter Frampton's Guitar Circus on the road for two years with special guests B.B. King, Buddy Guy, Vince Gill, Larry Carlton, Robert Randolph, Don Felder (formerly of The Eagles), Dean DeLeo (Stone Temple Pilots), Kenny Wayne Shepherd, Sonny Landreth, Robert Cray, and Roger McGuinn (The Byrds).
His session work includes collaborations with artists who have made their mark on the industry including George Harrison, Harry Nilsson, Jerry Lee Lewis, John Entwistle, Mike McCready, and Matt Cameron (Pearl Jam), among many others.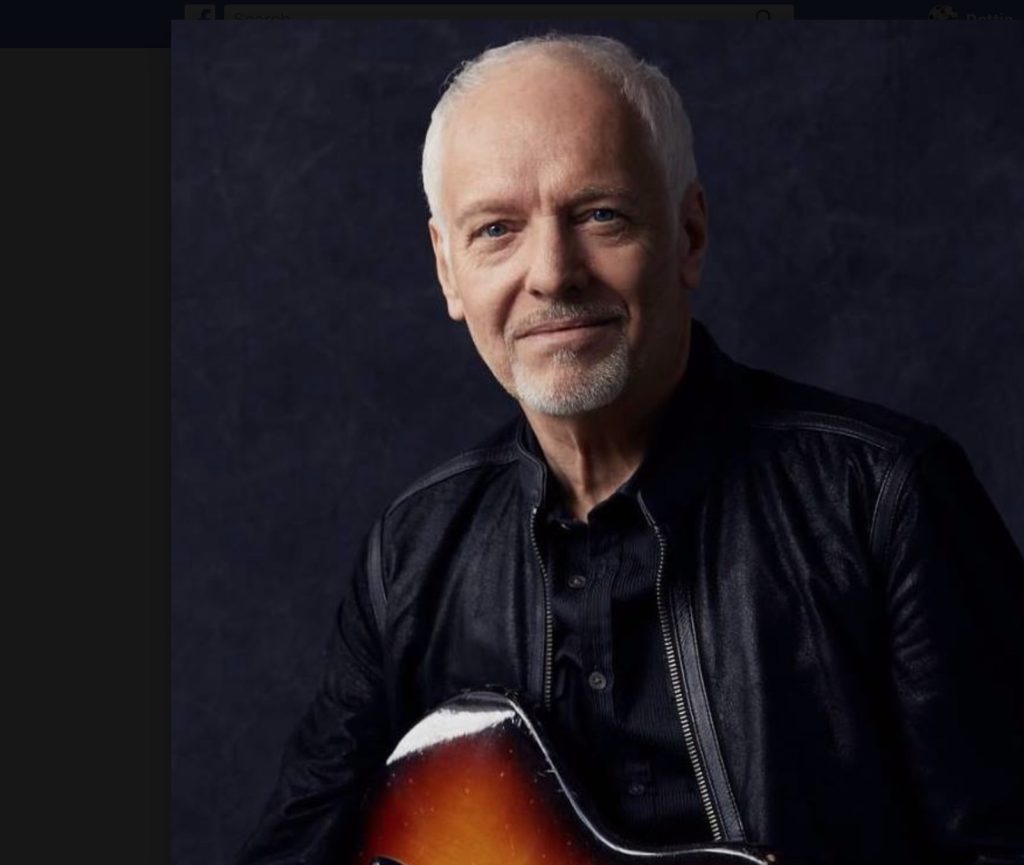 Frampton has worked in TV and film, and was a technical advisor on the Almost Famous (2000), he appeared in the film and composed several songs for the soundtrack. Frampton has appeared as himself in The Simpsons and Family Guy.
The Les Paul Award is given to those individuals who personify the innovative thinking of Les Paul, the Father of Modern of Music. The Les Paul Foundation partners with NAMM each year to honorthe individuals that have set the highest standards of excellence in the creative application of recording technology, which also celebrates the legacy of the late, great Les Paul.
Les Paul invented the solid body electric guitar, multi-track recording, overdubbing, echo, reverb and numerous other recording techniques. Without Les Paul, the music industry would not be what it is today. He is often called the "Father of Modern Music," "The Wizard of Waukesha" and even the "Thomas Edison of Music."
The Les Paul Foundation works with organizations throughout the country in support of music education, engineering, and medical research. The Les Paul Innovation Award at NAMM and the Les Paul Spirit Award are two of the most prestigious awards celebrated by the Foundation.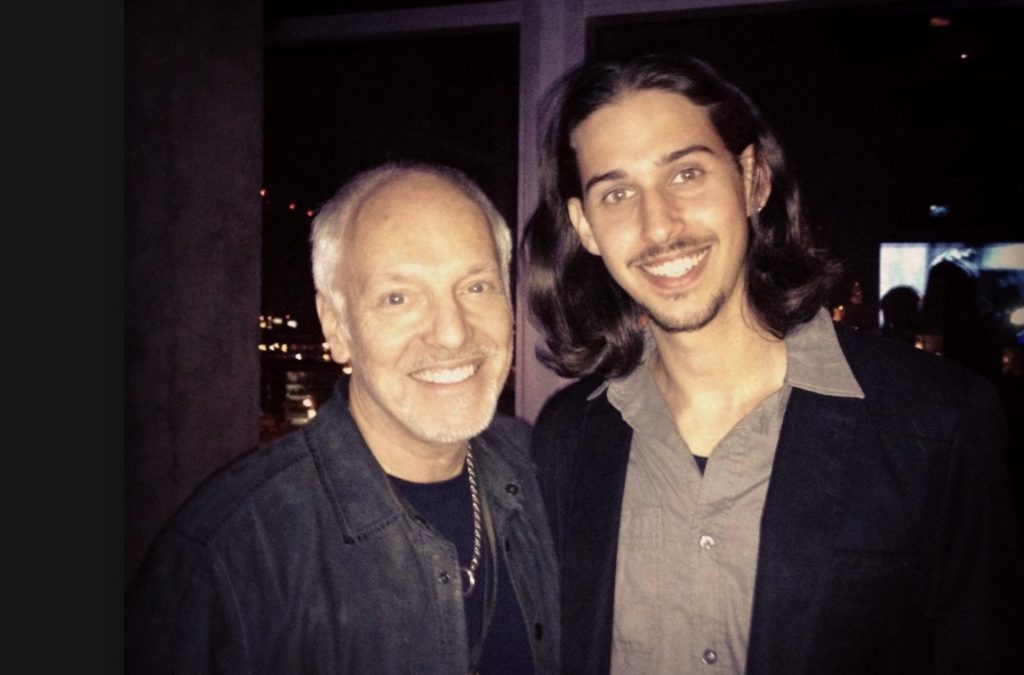 Frampton joins previous honorees Jackson Browne, Joe Perry (Aerosmith), Don Was, Slash, Todd Rundgren, Pete Townshend, Steve Vai and others who have received the Les Paul Innovation Award since 1991.
Leslie Ann Jones, the Grammy-winning groundbreaking engineer, producer, and Director of Music and Scoring for Skywalker Sound, will be inducted into the NAMM TEC Hall of Fame that same night. Jones joins luminaries Rose Mann Cherney, Skunk Baxter, Hal Blaine, Jack Douglas, Nathan East, Geoff Emerick, and others with her induction, the industry's highest honor for pioneers of audio technology and the music industry's most accomplished producers and audio technicians.
The NAMM TEC Awards are held during The NAMM Show.
Watch Peter Frampton Perform 'Do You Feel Like We Do' here: