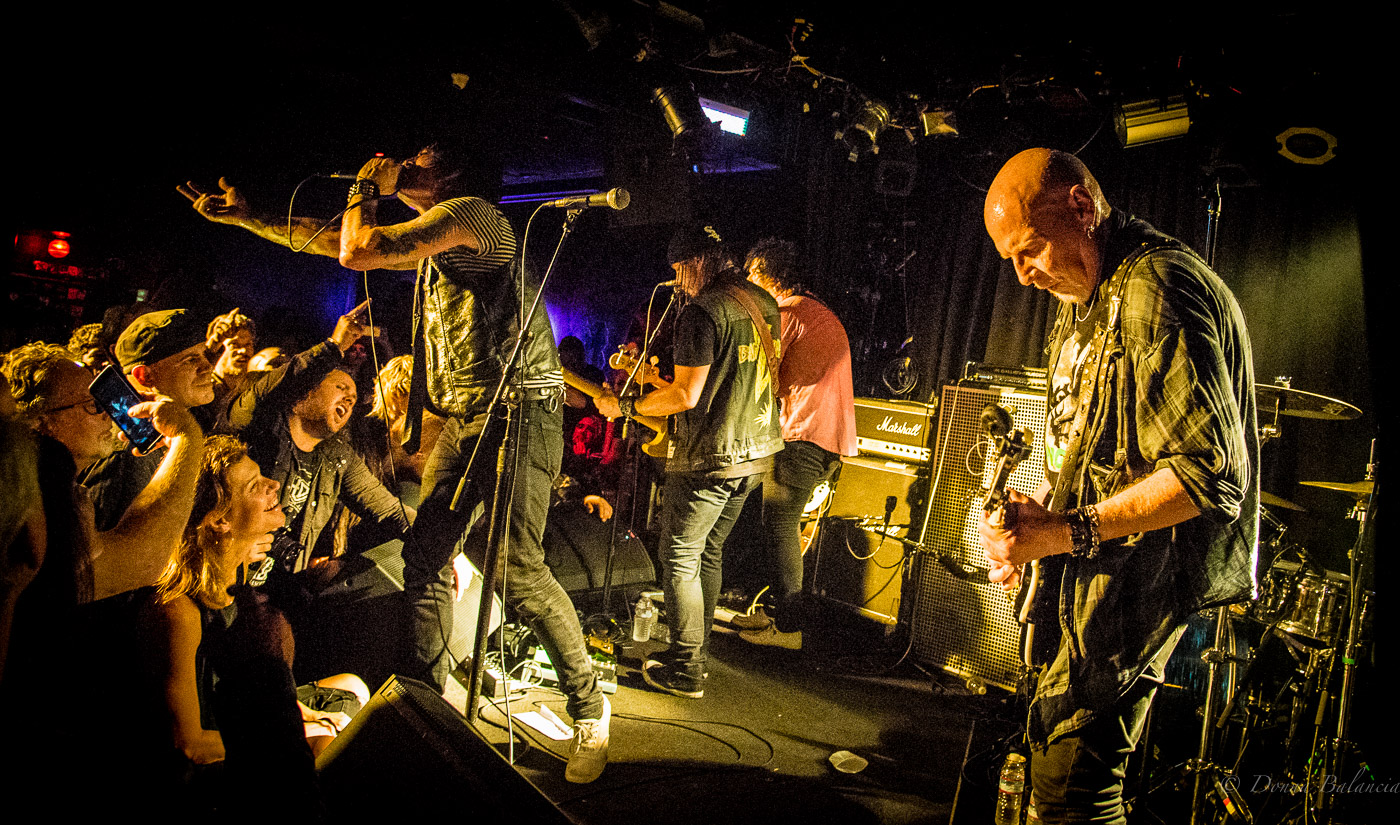 Streetwalkin Cheetahs Warm Up with Angelo Moore
By DONNA BALANCIA
The Dead Boys celebrated the 40th anniversary of their landmark album, Young, Loud and Snotty, with a raucous party for the ages at The Viper Room Friday night.
The gig at The Viper Room represented the Los Angeles leg of a nationwide tour that has been packing houses across the U.S. But what makes the LA part of the tour different is it's like a second home to the resuscitated Dead Boys and there are too many great local musicians here.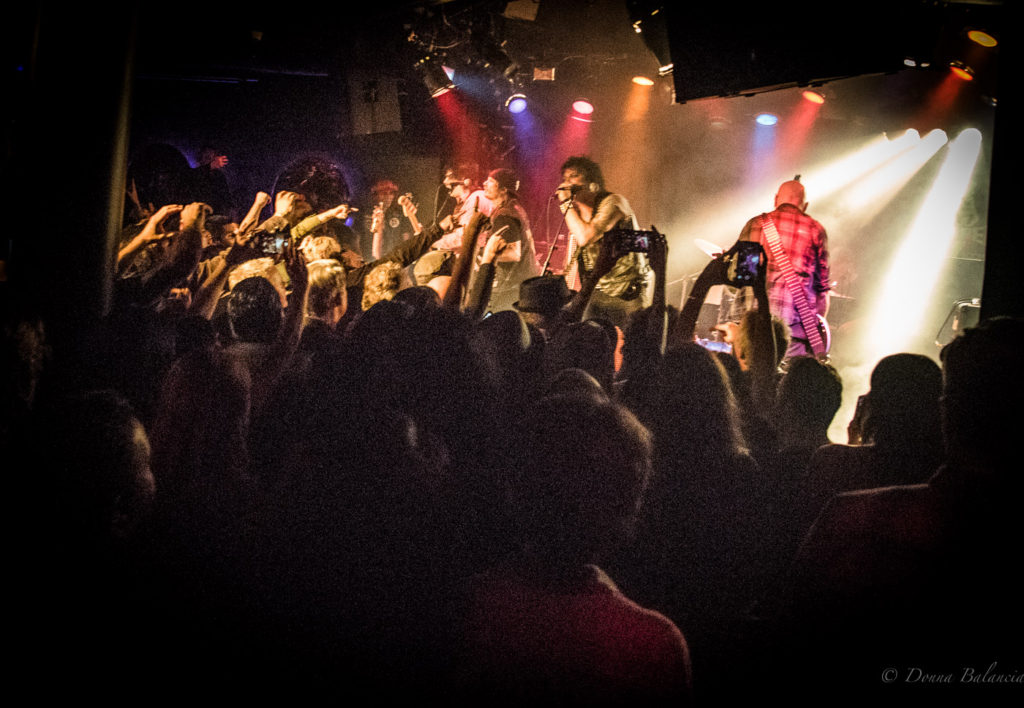 Cheetahs Open for Dead Boys
The Streetwalkin' Cheetahs, who double as Cheetah Chrome's band when he's doing his solo thing, were on the bill and the guys brought in special guest Angelo Moore on sax.  The Fishbone frontman fit right in with the punk professionals and they played a rousing rendition of "Fun House," as openers  for the Dead Boys, and they got the crowd going until the main event got under way.
Cheetah's Cheetahs
With frontman Frank Meyer, Dino Everett on bass, Bruce Duff on guitar and Mike Sessa on drums these local Cheetahs have gotten very tight since reviving their band in 2014.  The Streetwalkin Cheetahs took it up a notch, and their prime performance at The Viper Room shows that practice does make perfect.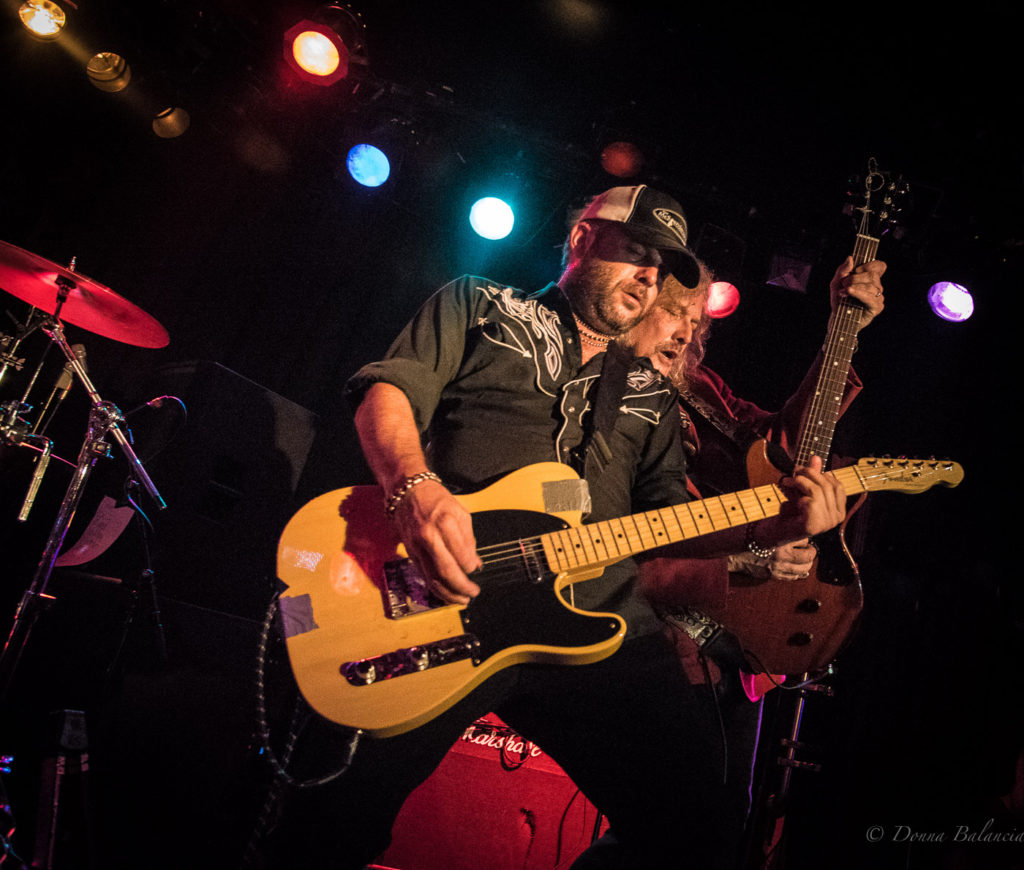 Dead Boys Come To Life
The Dead Boys reformed around original members Cheetah Chrome and Johnny Blitz, and added new members Ricky Rat, Ginchy and frontman Jake Hout.  Hout is a whirlwind of energy and he stoked up the crowd at The Viper Room which was ready to tear the place down, moshing and energetically shoving each other.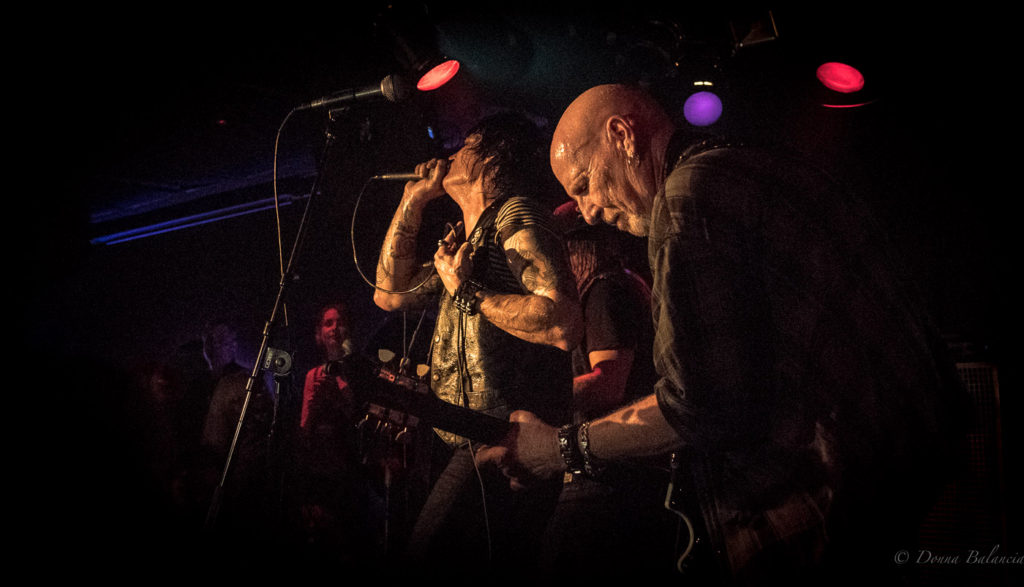 CHECK OUT OUR EXCLUSIVE INTERVIEW WITH CHEETAH CHROME
"It was a great crowd," said Robert Casias who came from Riverside to see his favorite band. "It was very crazy in the pit and that's because I was the pit. You know, you gotta blow off steam."
READ: PUNK ROCK WEEKEND IN SAN FRANCISCO
Tickets were "more than sold out" according to people who tried to get a ticket on Friday.  Apparently the gig was sold out earlier in the day.  And it's no wonder why as fans who were lucky enough to get a ticket got their money's worth in a hot room for a special anniversary.