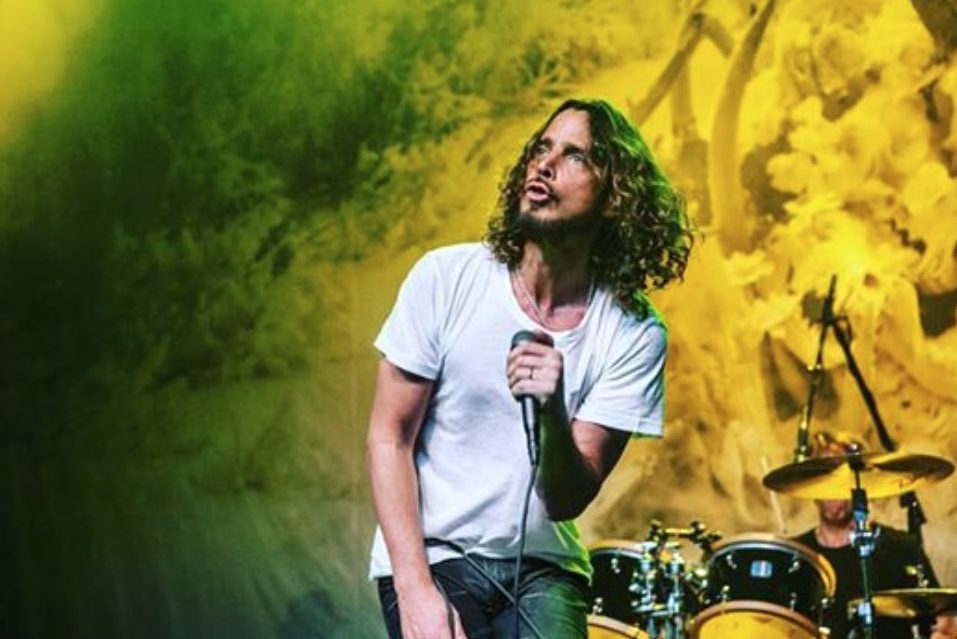 Wife Blames Meds for 'Suicidal Thoughts'
Photo by HARMONY GERBER, Story by DONNA BALANCIA
Fans and the faithful followers of Chris Cornell were awakened Thursday to the shocking news that the Soundgarden frontman and grunge movement musician was dead from an apparent suicide.
** UPDATE: Cornell's Wife Vicky blamed an anti-anxiety medication for the behavior that led to Cornell's suicide.  She said in a statement that the singer was slurring his words when on the phone with her after the Detroit show.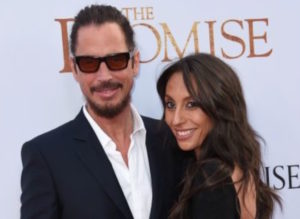 "When we spoke after the show, I noticed he was slurring his words; he was different," Vicky wrote. "When he told me he may have taken an extra Ativan or two, I contacted security and asked that they check on him. What happened is inexplicable and I am hopeful that further medical reports will provide additional details. I know that he loved our children and he would not hurt them by intentionally taking his own life."
Cornell's wife, Vicky, insisted from the outset that her husband displayed no suicidal behaviors or desires prior to the concert. The police in Detroit where he played his last gig said there was little doubt the death was caused by suicide.
Cornell and Soundgarden played at the Fox Theatre on the last night of his life. Earlier in the night he — or his social media gal — Tweeted a positive comment about coming to Detroit. There were also Tweets in the previous days about Mother's Day put out by his social media team.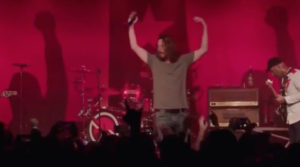 Connection to the Strip
But his connection to the Sunset Strip and Los Angeles was undeniable. It was a place he could hang out with fans and even try out his early material. In 2009 he was scheduled to play the now-defunct Sunset Strip Music Festival but cancelled.
LA fans and friends alike grieved the loss of one of the best performers and musicians of our times.
"I was a huge fan and the music had a profound effect on me and my friends," said devoted fan Christine McLeod.
"I've seen Chris' solo tours, I've seen Soundgarden and Audioslave," she said. "His music had haunting and beautiful themes and brought me together with friends."
Willie Basse said he was on tour with Soundgarden when he was a stage manager for a band called The Big F, which was comprised of members of Berlin.
"I'm grateful to have experienced him and to have worked with him," Basse said. "He was never egotistical, He was intelligent, well read, kind and respectful. We talked and he told me stories of them playing to ash trays and bartenders when they started out. He said they were persistent."
Cornell Plays 'When I'm Down' at The Troubadour in 2010:
The Promise: Cornell's Foray Into Feature Films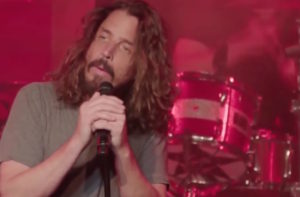 While Cornell had many achievements, one that he was proud of was the creation of the song "The Promise" for the movie of the same name, based on the Armenian genocide. Money from the song was donated to charity.
On his Instagram page Tom Morello, Cornell's bandmate in Audioslave, wrote:
"Been blasting #Audioslave & #Soundgarden & #TempleOfTheDog all day, headbanging through the tears. Chris seriously had the most amazing voice in rock in decades.
"He was a crafter of gorgeous melodies, soulful dark lyrics and bulldozer riffs. And he looked like THAT when rocking out," Morello wrote.
Insiders said Cornell had the "It" factor but had a hard time managing all that goes along with sold out concerts, solo projects and the success.  But wife Vicky disagrees saying it was an Ativan overdose that caused the odd behavior.  The musician's odd slurring and behavior can be noticed at the end of the video below.
Cornell wrapped "My Wave" in Detroit with a vague declaration to the crowd: "Living up to the hype!"  See video.
Remaining Dates Refunded
Regarding the Soundgarden tour, the last six engagements have obviously been cancelled. They include Rock on the Range in Columbus, Ohio on May 19; Pointfest in St. Louis May 22; The Fillmore in Denver May 22; Revention Music Center in Houston May 25; Dallas May 26 and Rocklahoma in Pryor, Ok on May 27.  Refunds for tickets are available at point of purchase, according to the Live Nation website.