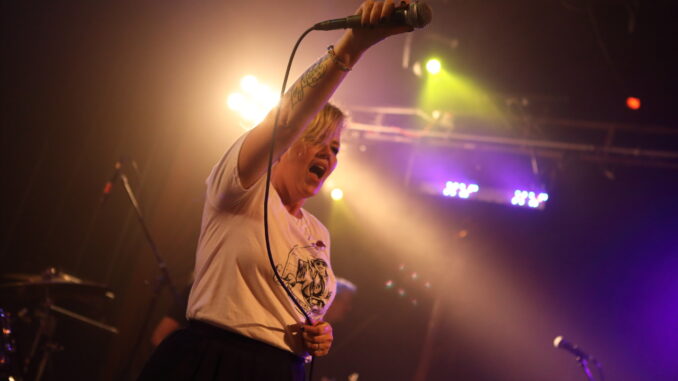 Photos + Review by NOTES FROM VIVACE
Letters to Cleo played to a crowd that spanned the generations at the Troubadour on Friday night with Generation X going to the front of the stage. For some of the fans, as was overheard before the doors opened, this was their first show since venues reopened. No matter if this was their first show or their 50th show, the fans were there to celebrate Letters to Cleo's annual fall tour that starts on the west coast and ends in Boston (which is considered their home town though many of the band members currently live in Los Angeles).
With last year's tour suspended for obvious reasons, the band mentioned that this year's tour was dedicated to playing fan favorites. Early in the set, the band got the crowd pumped with their "Cruel to Be Kind" cover. Then as their set was coming to a close, they closed out with the rapid fire lyrics to "Here & Now." For one of their encores, they performed their other well known cover, "I Want You to Want Me." To send the fans off into the night, the final encore was "Mellie's Comin Over."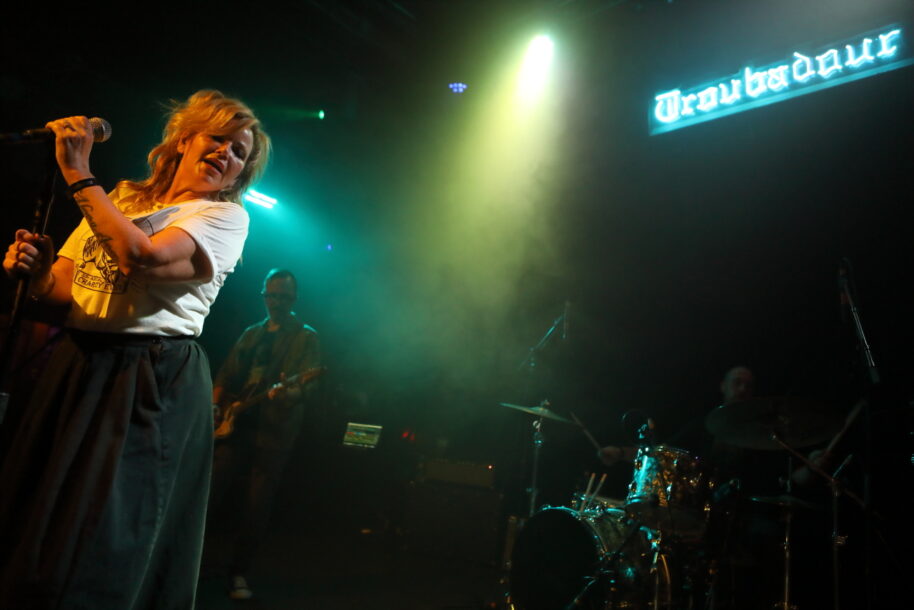 Kay Hanley put on a mesmerizing performance throughout the 21-song set, which included 3 encores. Michael Eisenstein proved once again that he has one of the best hops in the music business. Greg McKenna and Joe Klompus were the dynamic duo playing off each other on stage left. Tom Polce was playing the kit while showing t-shirt support to jazz legend Charles Mingus.
Amusing band-fan interaction occurred when the band mentioned that they were happy to be playing in Los Angeles. Someone in the crowd yelled back that the Troubadour was in West Hollywood. The West Hollywood crowd sure is protective of their city.
Dear Elise opened up the night, rocking it hard. They had a trio of friends at the front of the stage who went full on with the headbanging for their final song, "Addicts Eyes." The band also did a cover of Metric's "Black Sheep."