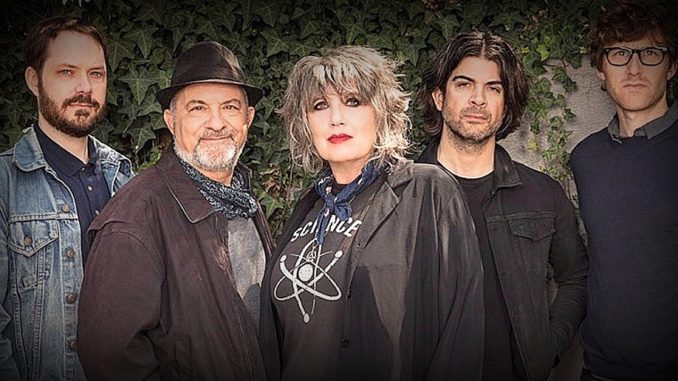 By JOHN DALY
Martha Davis and The Motels will kick off The Hollywood Music in Media Awards with a special pre-awards gala performance at the Viper Room on Nov. 13.
The Motels have been nominated for an HMMA Award in the alternative category this year for their track "Punchline."
Each year, the HMMA honor musicians for their contributions across all genres. This year, the awards gala will be held on Nov. 14 at the Avalon Theater, 1735 Vine Street, Hollywood, Calif., 90028.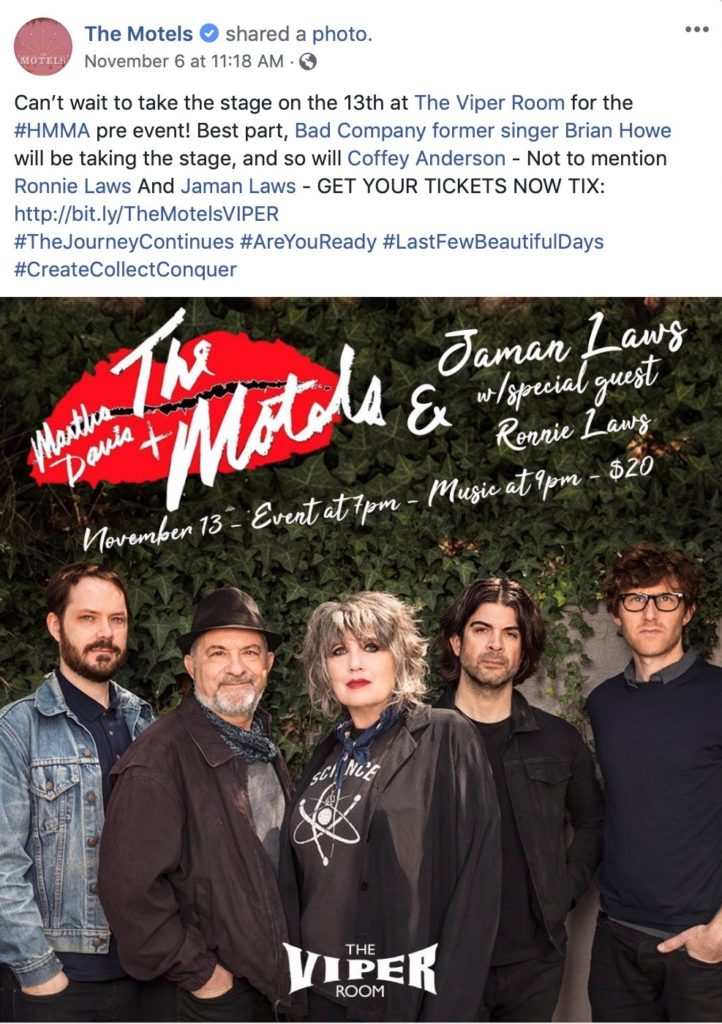 Scott Page, Jeff Cheen, Shelita Burke, Haitian Sun
At the Viper Room on Nov. 13, there will be a music marketing symposium and concert. The panel will feature Scott Page, Jeff Cheen, Shelilta Burke and Haitian Sun. The discussion is moderated by John Anderson of Hunnypot.
Page is the saxophonist and rhythm guitarist for Pink Floyd, Supertramp and Toto. Cheen was tapped by Capitol Records to take over its rock A & R department. Burke is a pop-electronic artist and writer based in Los Angeles and Paris, France, and Sun is an entertainment attorney from the People's Republic of China.
The symposium runs from 7-9 p.m. and is expected to help musicians understand how to capture more views and downloads of their music; how to collect royalties from China and more. Then immediately following the symposium, there will be a night of music.
In addition to The Motels, performers include power rocker former Bad Company lead singer Brian Howe; Jaman Laws, featuring special guest Ronnie Laws; country artist Coffey Anderson; Chelsea Locklear; Falling Through April; and Big Greg and LaTruth.
The event takes place at The Viper Room, 8852 Sunset Blvd, West Hollywood. Tickets are $20 at the door. For more information on The Hollywood Music in Media Awards go to The HMMA website.
Listen to "Lucky Stars" by The Motels here: