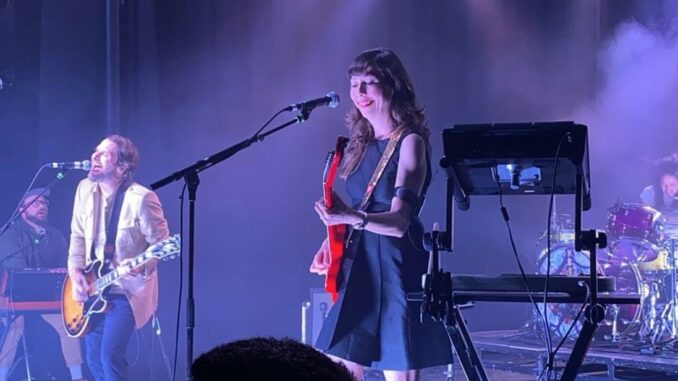 By DAN MACINTOSH
SANTA ANA – Silversun Pickups' double bill with Australia's Eliza and The Delusionals (Los Angeles' Cuffed Up was the warm-up act) was a study in dynamic contrasts. Whereas female lead singer for the Delusionals (Eliza Klatt) is a pretty, outgoing blonde, Silversun Pickups' female element (bassist Nikki Monniger) is more of the 'just stand and look cool' type. No matter your preference, though, these two acts bring the guitar rock, loud and clear.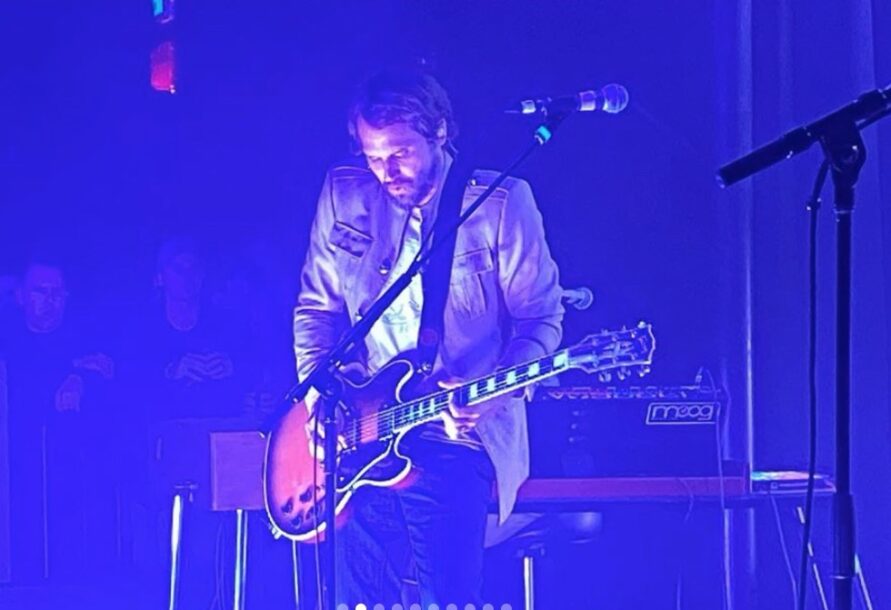 Silversun Pickups leader Brian Aubert has an unusual, reedy singing voice, which makes him distinctive, in an oddly appealing way. He's also a more benevolent host than you might expect to find with group from L.A.'s super-hip Silverlake District. He even got the audience snapping their fingers along in unison during "Freakazoid." Although the group (best known for the hits "Lazy Eye" and "Panic Switch," both of which were performed) is a favorite among guitar band fans, in concert you also recognize how important Joe Lester's keyboard work is to the act's overall sound. 
Silversun Pickups – Courtesy Chanelle1221
Eliza and The Delusionals, although also loud and guitar-y, incorporate more pop music into their sound. Songs like "Cigarette," mixed a little of Paramore's punkish-ness, with a melody that gets stuck in your head. The band closed with "Just Exist," which revealed the gentler side of Kitt's lovely singing voice. Although far from its Australian home, Eliza and The Delusionals worked especially hard to win over an audience likely not all that familiar with the group's music and succeeded in leaving the crowd wanting more after its 45-minute set.
Whether older (Silversun Pickups) or newer (Eliza and The Delusionals), this midweek concert proved once again there is still an appreciative and enthusiastic audience for guitar rock. One patron mentioned how she rarely goes to shows at The Observatory because the club books "too much hip-hop."
Of course, this married white woman – who is old enough to have a 31-year-old son – is likely a good distance outside rap music's general demographic. Nevertheless, she was surrounded by young hipsters equally excited about this show. Inventive guitar rock will always find an audience, even if radio mostly ignores it. This midweek sellout concert did Rock N Roll hearts good, both the young and the old ones. Check out additional Silversun Pickup tour dates here.
Courtesy of Kariney Napuri: