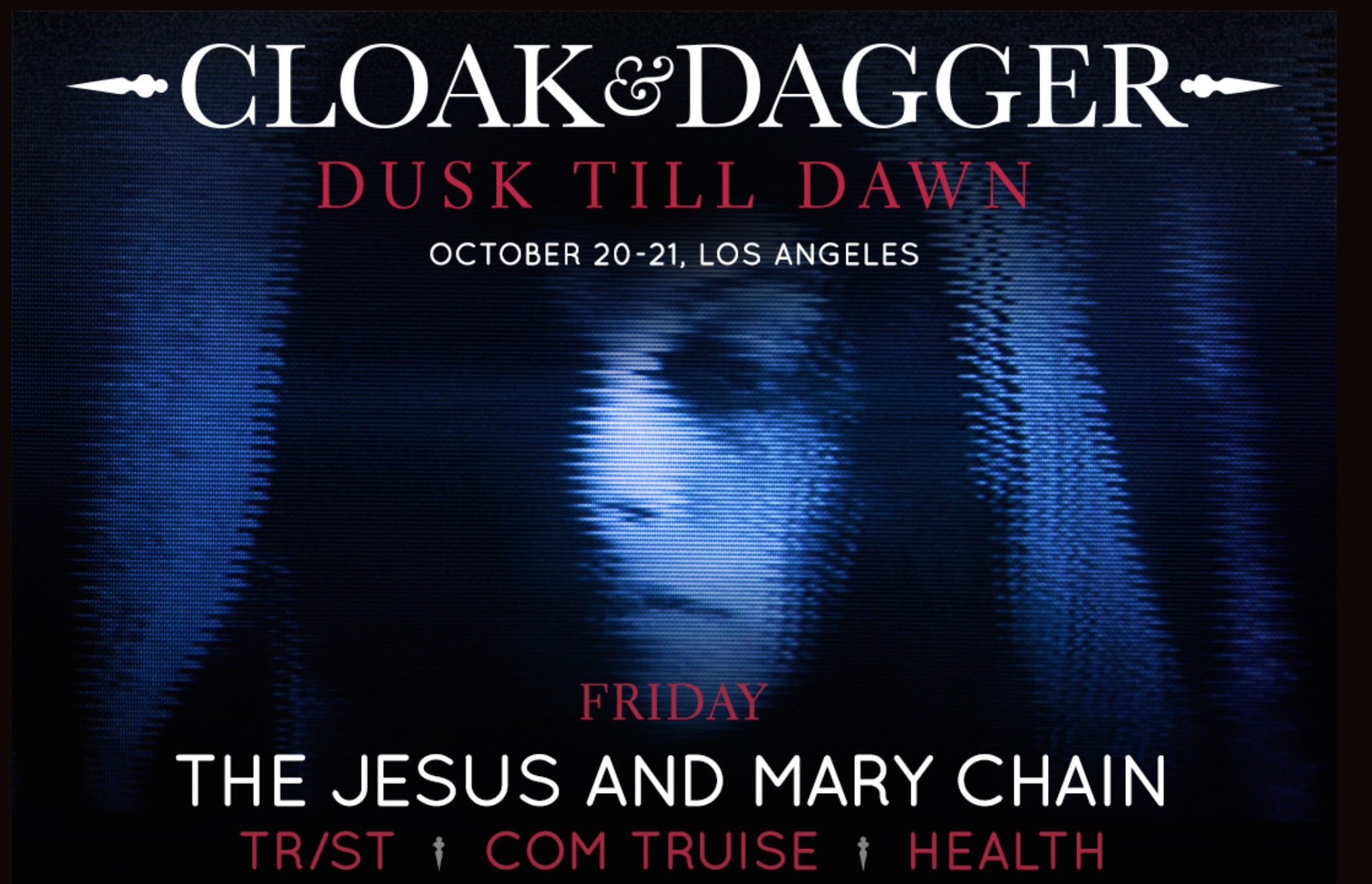 Jesus and Mary Chain, KMFDM, Ho99o9 To Play
By JOHN DALY
Cloak and Dagger – Dusk till Dawn will be the hot festival in downtown Los Angeles this weekend, taking over The Globe and The Tower theaters on Broadway.
Doors will open at each venue at 5 p.m. on Friday and Saturday. The dress code is all black, but will not be strictly enforced.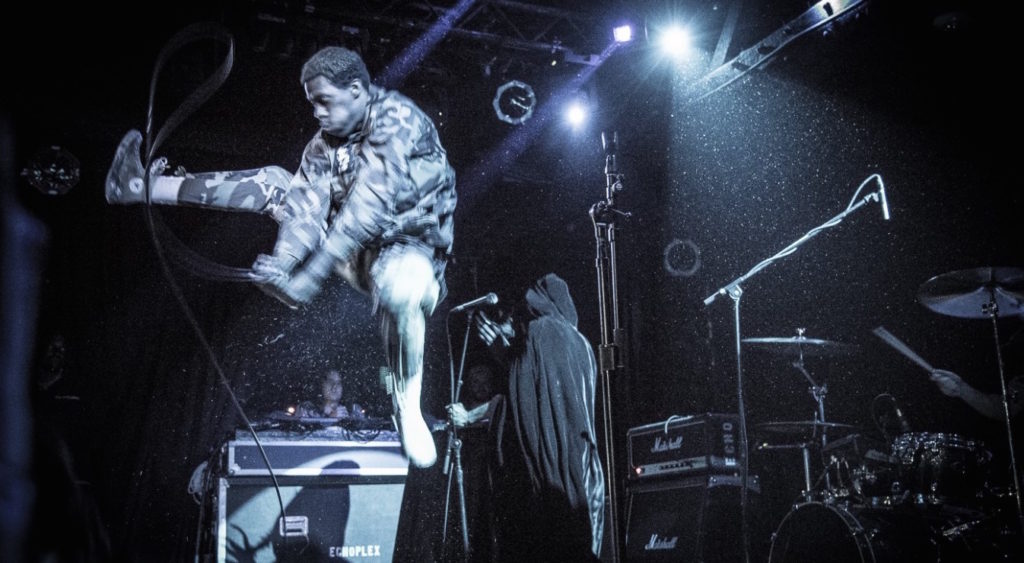 Spaces at each venue are first come, first served. Once a venue has reached max capacity, no other ticket holders will be allowed to enter the venue.
Promoters encourage attendees to arrive early to secure a spot inside the venue.
For more information go to the Cloak and Dagger website.
Performers:
The Jesus And Mary Chain
KMFDM
She Wants Revenge
Poptone
TR/ST
Com Truise
The Soft Moon
HEALTH
Cold Cave
ohGr
Lust For Youth
Mykki Blanco
HO99O9
Zombi
Moon Duo
Drab Majesty
Steve Moore
Uniform
Tropic Of Cancer
Ramsey
Nostalghia
mxms
Skeleton Hands
PELADA
Tessa Rae
Matteo Vallicelli
Soho Rezanejad
Champion Chills
LXT
Cold Showers
Chasms
Ssleeperhold
David Scott Stone
Tamara Sky
Annie Lesser