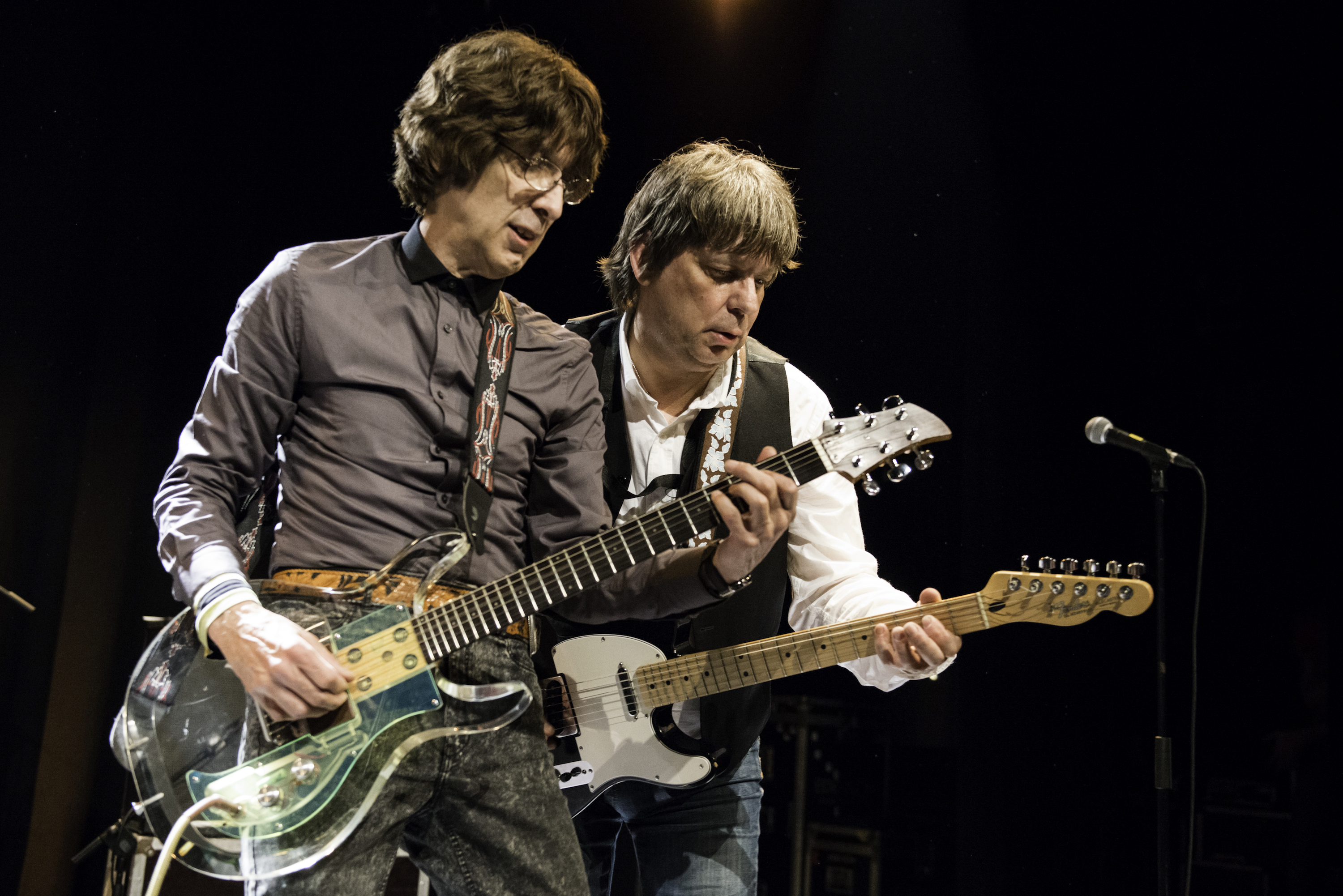 By DONNA BALANCIA
Check out a song premiere released exclusively through CaliforniaRocker.com and EastCoastRocker.com by the Flamin' Groovies, called "Cryin' Shame."
"Cryin Shame" is one of the hot new tracks off the Flamin' Groovies' soon-to-be-released album, Fantastic Plastic. The album marks the first time in 38 years the band's leaders Cyril Jordan and Chris Wilson have reunited in the studio.
Check out the track "Cryin' Shame" Fantastic Plastic, which hits the streets Sept. 22.
Fantastic Planet
Fantastic Plastic will be released on Sonic Kicks and Severn Records, distributed by Sony Red/MRI. The record is produced by Jordan and Joel Jaffe — who also contributes guitar — mostly at Studio D in Sausalito, Calif.
Jordan and Wilson split in 1980 and reunited in 2013 and they've been playing gigs.
On Fantastic Plastic, there are 10 new songs co-written by Jordan and Wilson, plus covers of the Beau Brummels' "Don't Talk to Strangers" and NRBQ's "I Want You Bad." The guys will be hitting the East Coast, then it's on to Europe and the midwest.
The new album brings back the Groovies' Sire Records lineup, which cut Shake Some Action (1976) and its follow-ups Flamin' Groovies Now (1978) and Jumpin' in the Night (1979), which fused the band's 1960s-bred rock classicism with the new-look voltage of punk rock.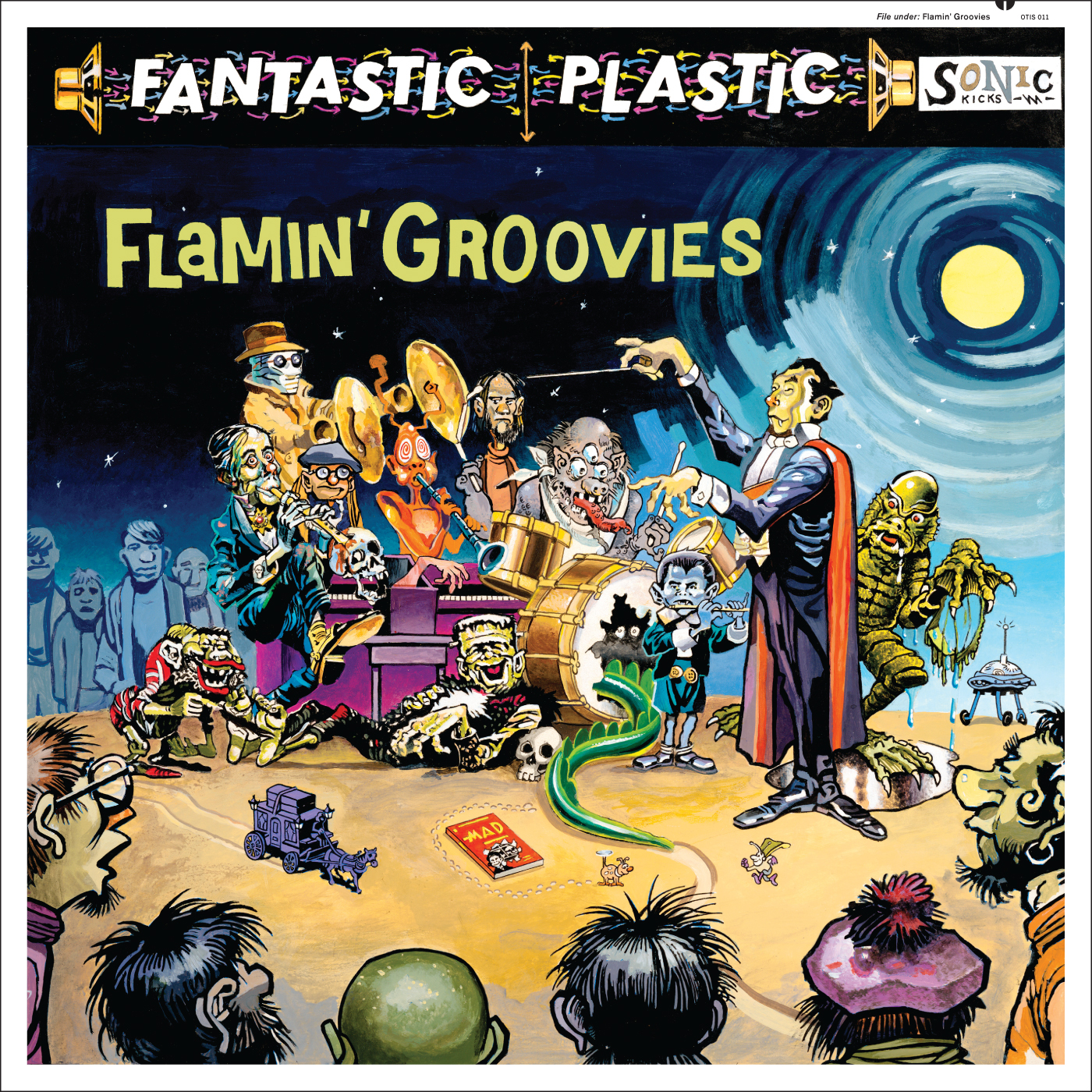 TOUR DATES: 
EAST COAST: 
EUROPE:
Thurs., Aug. 31
MALMO (SWE)
  Moriska Paviljongen
Sat., Sept. 2
ROSKILDE (DK)
  Gutter City Festival
Mon., Sept. 4
LA
CORUNA (SP)
  Garufa Club
Wed., Sept. 6
AVILES (SP)
  Niemayer
Thurs., Sept. 7
BILBAO (SP)
  Cafe Antzokia
Fri., Sept. 8
MADRID (SP)
  Sala Caracol
Sat., Sept. 9
SAIT BOIX (SP)
Festival Altaveu
Tues., Sept. 12
TOULOUSE (FR)
Connexion
Wed., Sept. 14
PARIS (FR)
  La Maroquinerie
Fri., Sept. 15
NANCY (FR)
  Chez Paulette
Sat., Sept. 16
MONTBELIARD (FR)
Atelier Des Moles
Tues., Sept. 19
MANCHESTER (UK)
  Ruby Lounge
Wed., Sept. 20
BRISTOL (UK)
  The Fleece
Thurs., Sept. 21
LONDON (UK)
  Under the Bridge
Fri., Sept. 22
AMSTERDAM (NL)
 Q-Factory
Sat., Sept. 23

GRONINGEN (NL) Vera
MIDWEST: 
Thurs., Oct. 19
  CHICAGO, IL  S.P.A.C.E. in Evanston
Fri., Oct. 20
   NEWPORT, KY  Southgate House Revival
Sat., Oct. 21
  CLEVELAND, OH  Beachland Ballroom
Wed., Oct 24
  NASHVILLE, TN  Basement East
Thurs., Oct 25
  ST. LOUIS, MO  Ready Room
Fri., Oct 26

  KANSAS CITY, MO  Knuckleheads
Go to the Flamin' Groovies Facebook page and Check out the Flamin' Groovies in LA last year: