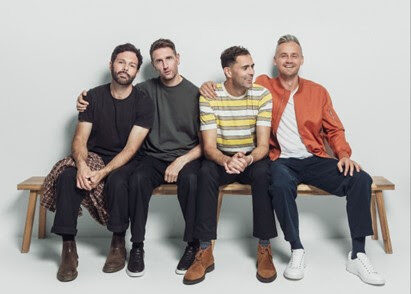 Release – Keane's hit record Hopes and Fears will be released as a special remastered version on May 10, 2024, exactly 20 years after its initial release.
In celebration of this special anniversary edition, Keane will play a handful of UK dates including London's 02 Arena on May 10th, officially kicking off their world tour on April 1st in Mexico City, and coming to the U.S. in September, with shows at LA's Greek Theatre, Nashville's Ryman Auditorium and New York City's Radio City Music Hall. For tickets go here.
A landmark album for Keane, Hopes and Fears set all kinds of records upon release on both sides of the Atlantic. As one of the best-selling albums in UK chart history, selling more than 2.5 million in the UK in its first year, it sold platinum in the U.S. (shipping almost 2 million units).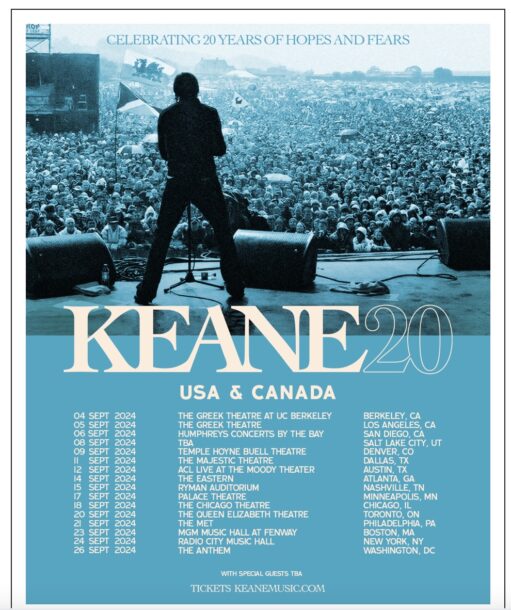 The album was propelled by their classic songs "Somewhere Only We Know" and "Everybody's Changing" which claimed the #2 and #6 spots on Billboard Adult Alternative chart respectively.
"I remember standing by that amazing old mixing desk at Heliocentric Studios where we made Hopes and Fears, listening to an early mix of 'Somewhere Only We Know,'" said lead singer Tom Chaplin. "I had this feeling that we'd come up with something that had an extra bit of magic. Making music is so often a process full of doub … but on this occasion there was something undeniable about what we'd created. Clearly, a lot of people felt the same when the album came out."