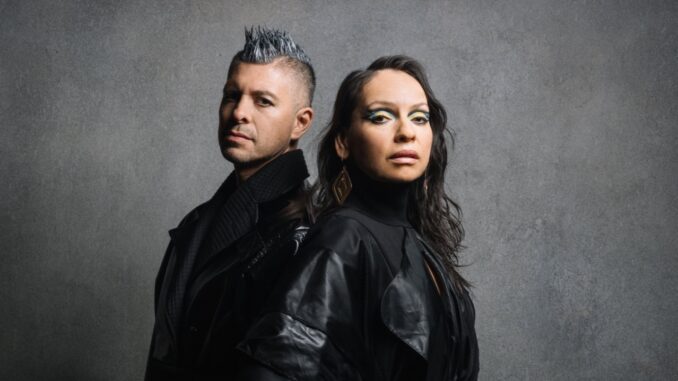 By DAN MACINTOSH
HIGHLAND, Calif. – The unique guitar duo, Rodrigo y Gabriela, celebrated the recent release of the album, In Between Thoughts … A New World, with an engaging evening of instrumental music. Although not a sellout, these fans clearly had a good time grooving to this wordless music.
While Gabriela Quintero plays acoustic guitar, Rodrigo Sánchez plays various electric guitars, as well as some acoustic. Sánchez is often the one that lays down the grooves, which is many times funky and soulful, while Quintero plays more of the traditional flamenco parts. This combination is often intoxicating. The pair talked little, and mostly let the music do the talking tonight.
The act opened its set with one called "True Nature." On it, each member stood behind a large video screen, which flanked either side of the stage. With oftentimes psychedelic onscreen images, each musician appeared as though he or she was actually part of a screen. In addition to these constant video visuals, this act also incorporated plenty of fascinating lighting effects. So, even though they're both serious musicians, they nevertheless put on one engaging rock show.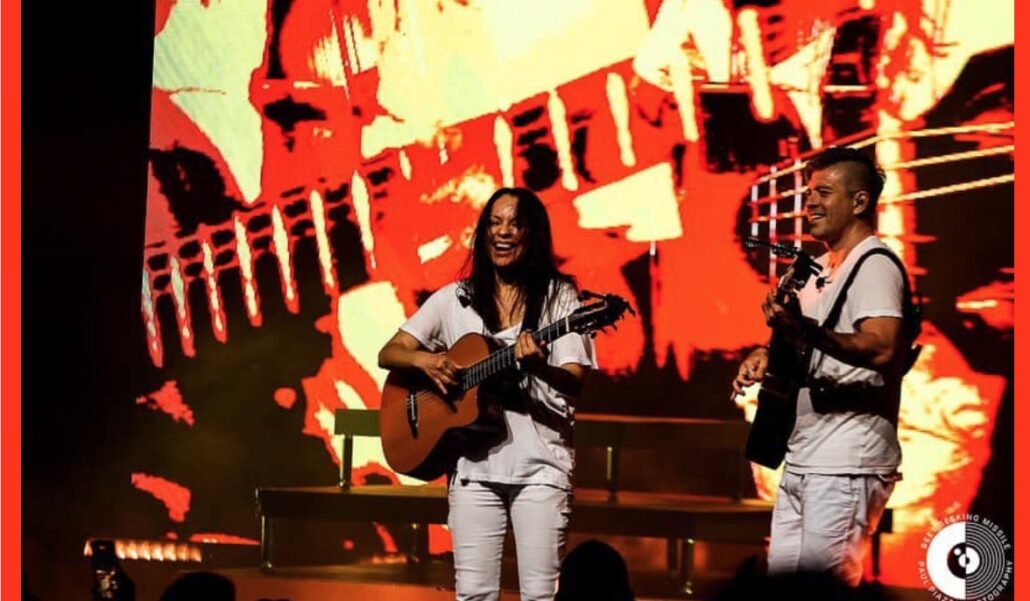 Toward the show's end, the pair presented the title song to its latest album. It's a fast track, which races along speedily, from start to finish. One of the most notable set list inclusions was "Descending To Nowhere," which smartly combines guitar music with dance music elements and creates a truly unique sound. It has one of those strummed electric guitar riffs that gets stuck in your head and won't let go. (Of course, you don't want to let go of it, anyhow).
Categorizing exactly what Rodrigo y Gabriela does is a challenge. Yes, each musician is also a guitar master. However, the act often performs on bills alongside alternative rock acts. In fact, the pre-show music tonight included songs by Radiohead and Nine Inch Nails. Certainly, electronic dance music is also a kind of alternative instrumental music. Yet — and nothing against the DJs that create this electronic stuff — these two guitarists are at a much higher musical skill level. It seems strange to write "instrumental music," but this is, in one respect, much of what Rodrigo y Gabriela creates.
Then again, maybe we should just not think too hard about Rodrigo y Gabriela music. Instead, similar to a Grateful Dead concert experience,we ought to just let the music envelope us and take us to a different place. No questions asked.