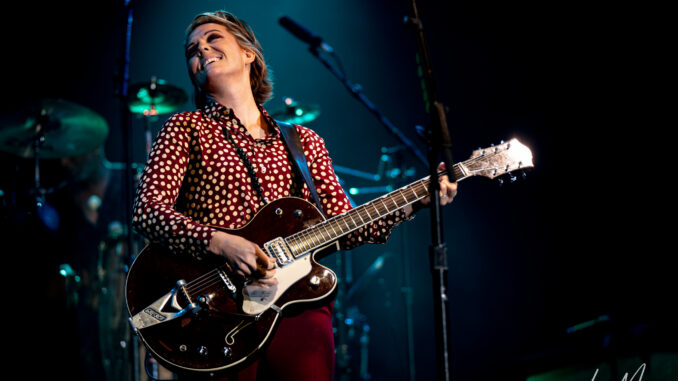 Photos and Review by LUIS MORENO
REDONDO BEACH, Calif. – BeachLife Ranch delivered in its first year and left the SoCal crowds longing for more "California Country."
Sunday started like any typical beach day here in Southern California with a little bit of coastal marine layer that would burn off, but early duo The War and Treaty was anything but a burn-off. The War and Treaty came out on the Hither stage and the grounds transformed into a joyous gospel Sunday brunch with everyone rejoicing in the magical sound. The War and Treaty won the Best Duo band at the American Music Awards this year.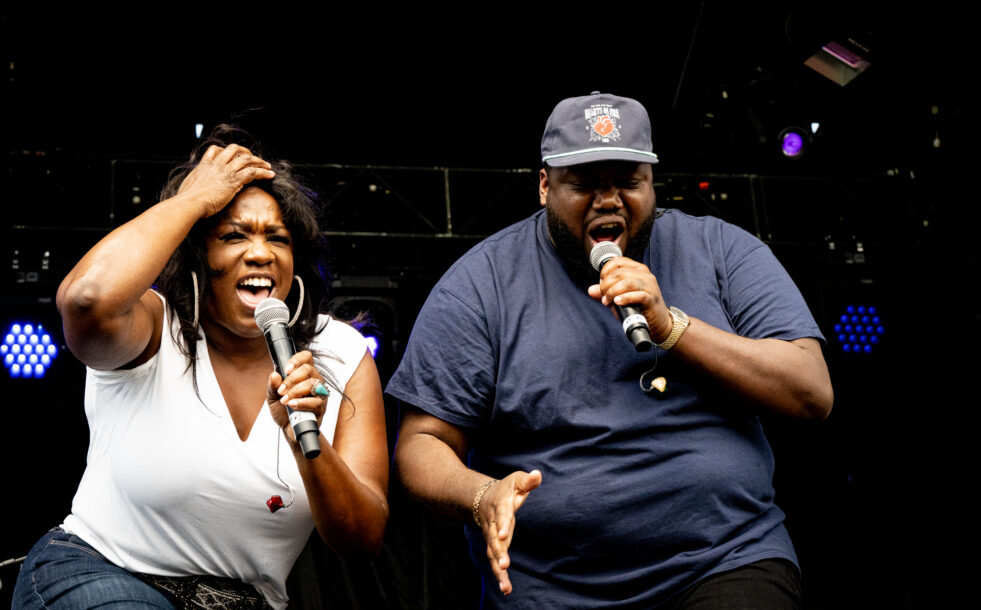 The War and Treaty are the American husband-and-wife duo of Michael Trotter Jr. and Tanya Trotter. They can be fire and brimstone with songs like "HI HO"  and "Down to the River" and are lace and satin with "Till the Morning" or "That's How Love Is Made."  The War and Treaty are so full of blues and soul that it makes your heart ache and soul shine while your feet are stomping and tapping simultaneously. I hope next time if they play BeachLife Ranch again, they get a time slot later in the evening. This band stole the weekend with their special brand of fire and soul.
Sunday moved along as people started to fill in the grounds with boots, flip-flops, faded jeans or surfboard shorts, and cowboy hats or trucker caps. It was "California Country" on full display.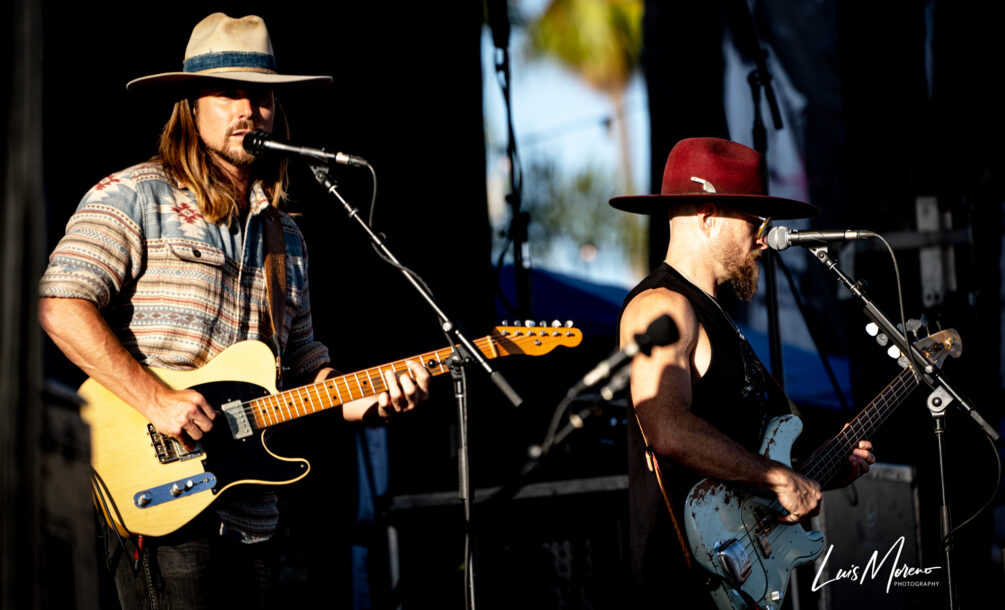 Country heritage took center stage when Lukas Nelson and the Promise of The Real hit the BeachLife Ranch stage. This  son of Willie Nelson and his band have released six studio albums and four EPs. That gives Nelson a vast jukebox of songs from which he can choose, all of which he performs with heart. Nelson went on to share the stage with Shooter Jennings and one of the standouts was their cover of Ed Bruce's  "Mammas, Don't Let Your Babies Grow Up To Be Cowboys." (courtesy video)
Side note: Willie Nelson and Waylon Jennings were good friends, so it's only natural that their sons Lukas and Shooter would grow up to share a stage. Lukas Nelson isn't just Willie Nelson's son, he's put his sweat and elbow grease to earn his spotlight under the sky. Lukas' show is a bit of a time warp between past and present songs. His show and guitar licks prove he packed his lunch and went to work every day to learn his craft.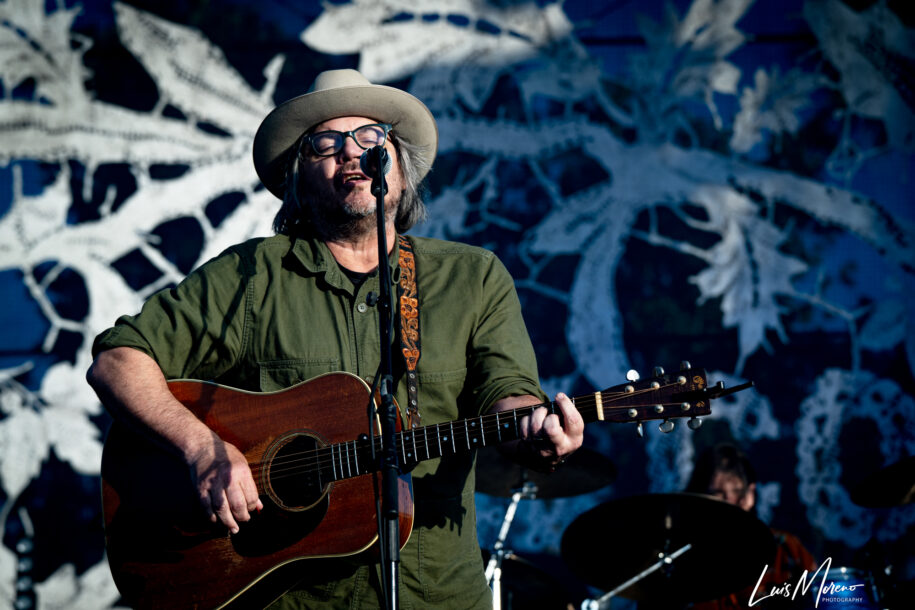 Wilco, on the Yonder stage, looked out over a sea of people and saw boats sailing off into the sun as lovers held one another swaying and dreaming.  
Wilco's "I Am My Mother" from the Cruel Country album is a steel guitar-laden song that touches on personal progress in and out as a human. That's exactly how his setlist made everyone feel, introspective and hopeful, with a tinge of cruelty.
Then came the BeachLife Ranch Festival wrangler of the evening … Brandi Carlile.  The 18-time Grammy-nominated Carlile was a perfect choice to close out the festival.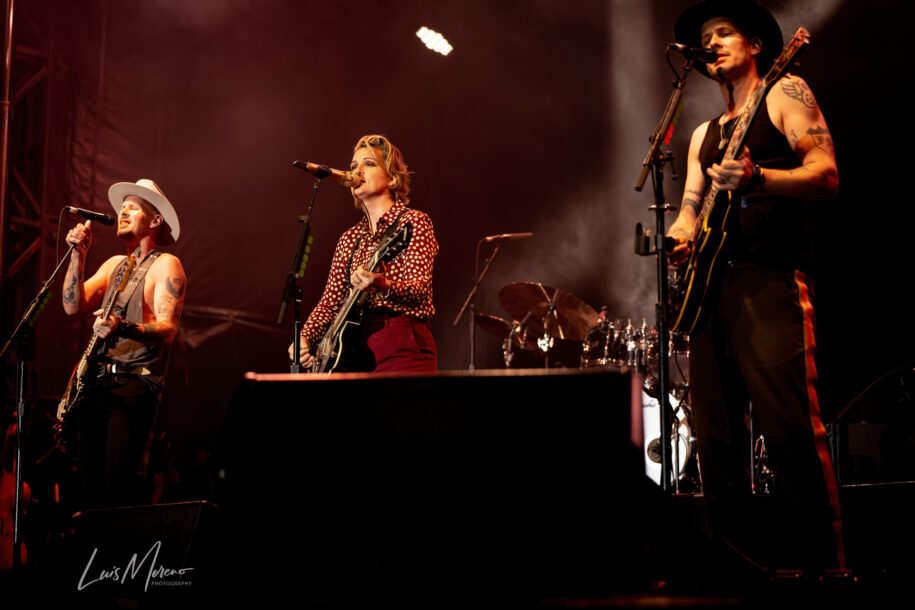 Carlile's success didn't come overnight. She's been at it since she dropped out of high school. Her musical prowess and love for all music what make her concerts special. Yes, she found fame in the country genre. But her cover of David Bowie's "Space Oddity" would lean into Radiohead's "Creep" and showed the depth and breadth of her taste and talent. 
She also fed the people, to quote Carlile, "sad lesbian music" with "This Time Tomorrow" on piano. Carlile didn't leave anyone out by singing "Sinners, Saints & Fools" which captivated the massive BeachLife Festival crowd who loved her  every note.
BeachLife Ranch kicked it into high gear and if this first year is any indication, the fest fills a need and will draw the crowds well into the future.