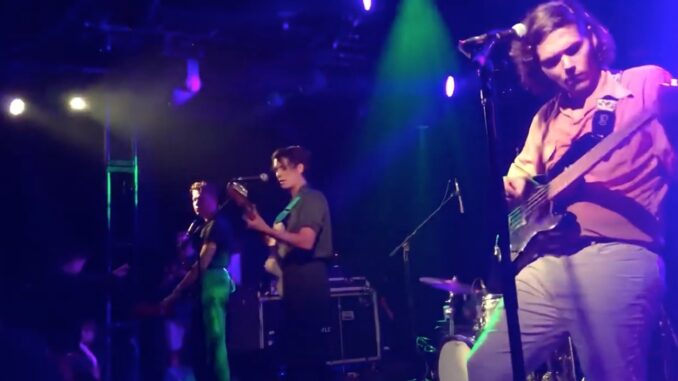 By DONNA BALANCIA
The Buttertones and Tropa Magica got people revved up at Dirty Penni Fest in Echo Park.
Dirty Penni Fest is held annually at the Echo and Echoplex, one of the few times during the year visitors can freely use the stairs that connect the two venues. 
The Buttertones celebrated King of the Surf Guitar, Dick Dale, who passed away last March 16 at 81 years old. The guys are somewhat of a phenomenon, driving fans crazy with their surf-themed tunes, and casually performing as people frantically stage dive to their music.
The Buttertones released their 11-song album Midnight in a Moonless Dream in 2018.
Tropa Magica, comprised of David Pacheco and Rene Pacheco, play "Tropi-Punk." And whatever they call their music — or themselves these days — the crowd responds. The guys made a big impression at Coachella a few years back playing the punk tent as their previous identity, Thee Commons.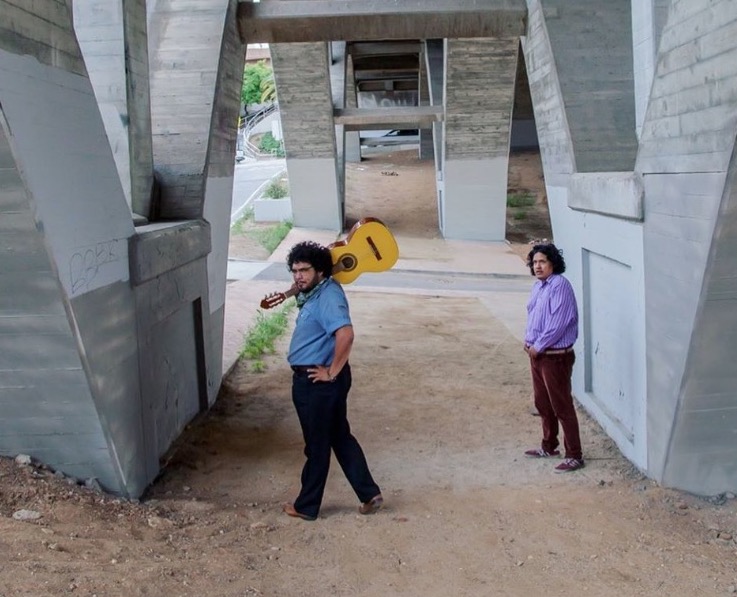 Dirty Penni Fest is one of the most anticipated local mini-festivals, where music lovers can discover new bands.
Other featured bands this year included Ultra Q, which really is following in the footsteps of a famous pop-punk band (It's easy to figure out which one within a minute of watching the video). Reno band Elephant Rifle in their first LA show, brought their unapologetic metal rock to the mix. Also on hand were killer DJs, vendors and food trucks.
An unexpected and fantastic band was Playboy Manbaby, who may or may not have taken things too far with outrageous statements on life. They got the crowd on the back deck amped and dancing.
Playboy Manbaby @ Dirty Penni 
Perfection came off like perfectionists but that can pay off as it did in the case of this band. The set was an eclectic collection of songs that range from rock to synthy psych.
Particularly interesting in their Tiki-South Asian-Mexican punk style was Healing Gems which put on a fun set of eclectic music. The band has been around but each time out they get even better.
Healing Gems @ Dirty Penni
x