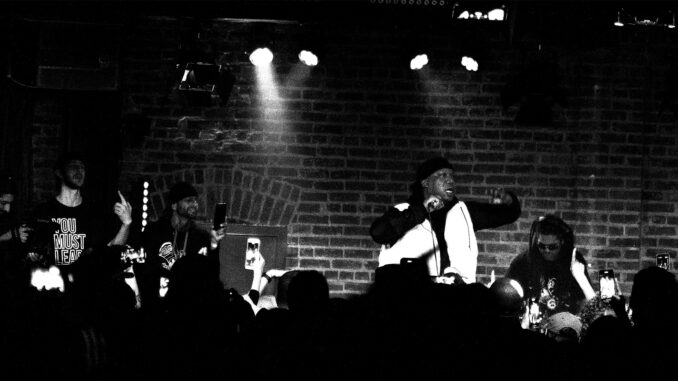 KRS-One
Venice West
Photos and Review by LUIS MORENO
VENICE, Calif. – I was sitting on the couch at home, ready to close my evening when, I received a text message saying my media pass was approved for KRS-One.
The legendary '90's rapper uses the stage name KRS-One an abbreviation for "Knowledge Reigns Supreme Over Nearly Everyone" whose birth name is Lawrence "Kris" Parker is now only a 15-minute drive away at The Venice West.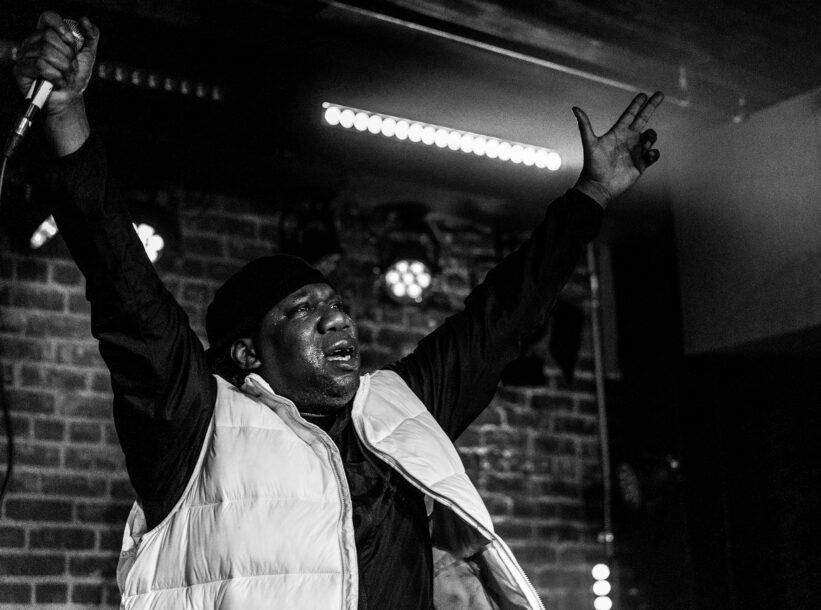 I finally got off the couch and hurriedly started driving up the 405 North, to 90 West, to Lincoln Blvd north. I walked into The Venice West that was sold out for the KRS-One show. It's packed with hoodies, baseball caps, sagging pants, shirts, and oversized vibes of positivity in the air.
After the hype men finished spitting their truths and tossing out self-confident cliches like T-shirts at a basketball game, it was time for KRS-One to step out. The crowd waited for him to bring back the energy of Boogie Down Productions to their souls.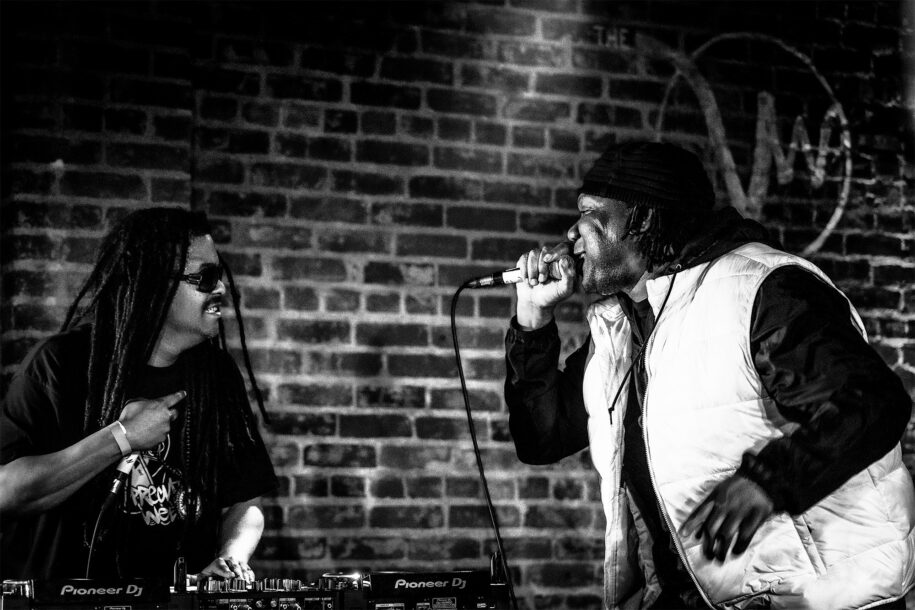 The first serving, "South Bronx," kicked the jam-packed floor into a bounce of bobbing heads with arms flailing to a deep bass manifesting in human forms. KRS-One came out hard, spitting his rhymes and moving across the stage like a veteran of the game.
KRS-One's charisma and relationship with his fans couldn't have been any tighter or familiar. With every song from "MC's Act Like They Don't Know," to "Sound of da Police" and "Stop the Violence" (honor to La Rock), everyone in the crowd was either mouthing or rapping aloud every lyric with him.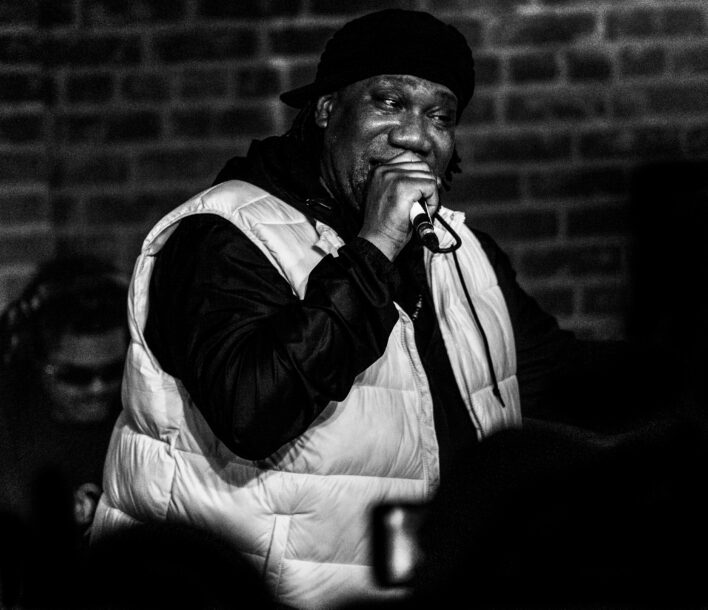 The Venice West club was in absolute sync from baseball caps bouncing, to lips syncing, to hands up in the air. KRS-One didn't fail or disappoint my expectations of his energy, magnetism or allure to music. I was happy I got off the couch!
Check out KRS-One on Spotify: