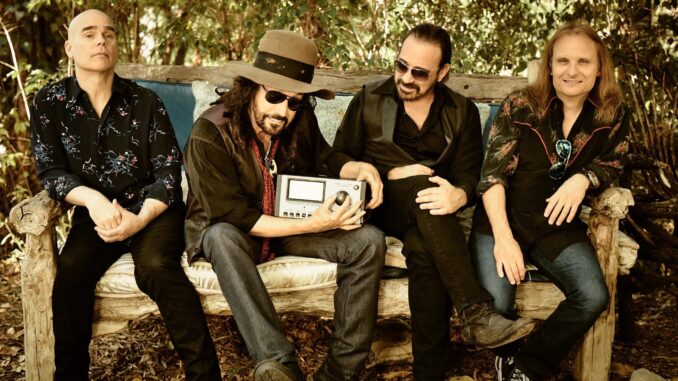 By DONNA BALANCIA
Mike Campbell and his band The Dirty Knobs are working on some new songs and that's good news for fans of the funky, no-holds-barred band.
Campbell, co-founder of Tom Petty and the Heartbreakers has had this well-loved side project going for several years. The group has amassed a strong following and keeps the fans laughing with jokes and great music.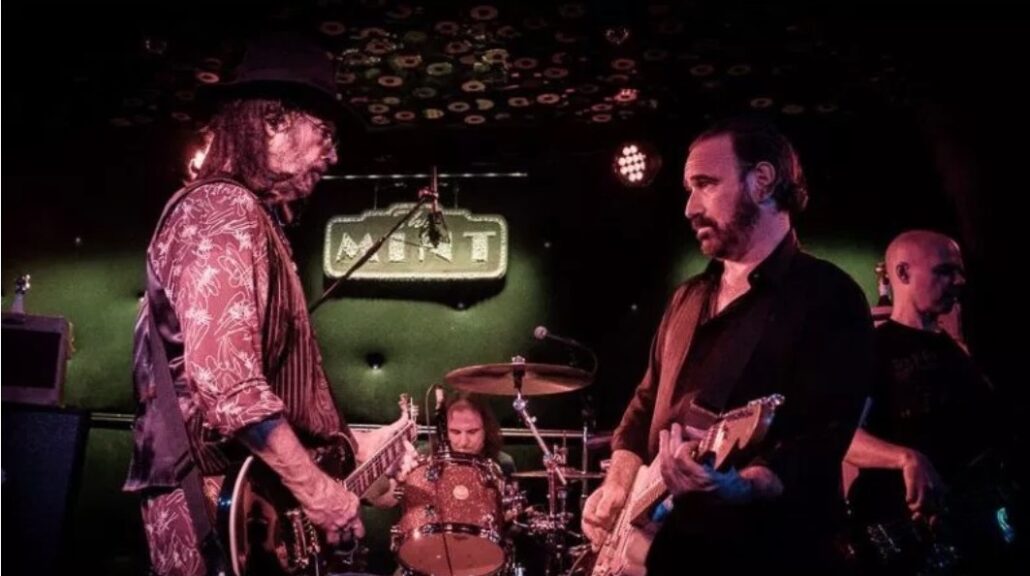 The Dirty Knobs is comprised of Campbell on vocals and lead, guitarist Jason Sinay, Matt Laug on drums and Lance Morrison on bass. They even have little nicknames for each other, with Mike known as "Gator," guitarist Jason known as "Ape," drummer Matt is "Swampfox," and Lance is "Crawdaddy."
Campbell posted a clip of a new song the group is working on in an Instagram video.
"We're coming to you from the Dirty Knobs song factory here in Los Angeles, California trying to get this song together," Campbell tells the audience.
Check out all our coverage of The Dirty Knobs at CaliforniaRocker.com
Watch the clip here and stay tuned for upcoming shows and new music at The Dirty Knobs website.