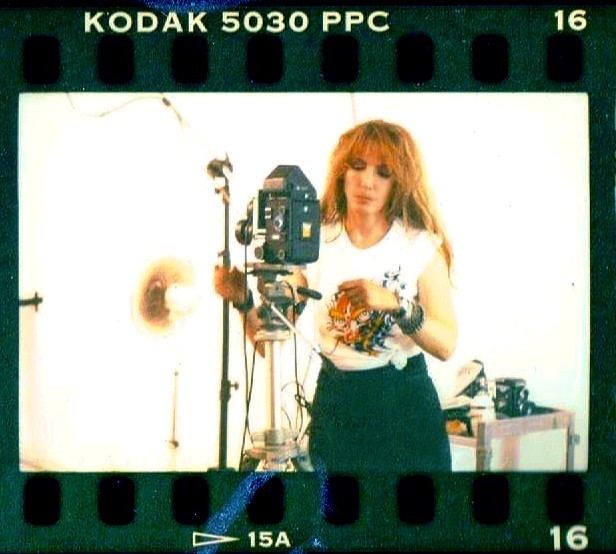 The Blessings To Play Opening Night Party
By DONNA BALANCIA
Heather Harris has had a unique perspective from her vantage point as rock photographer in the pit since 1967.  There isn't much this sharpeye doesn't see, and she shares her vision with others.
The well-known rock photographer is holding an exhibit May 6 through June 18 at Pop Obscure Records in downtown Los Angeles. Beloved local band The Blessings will play a set during the opening evening on Saturday.
"I enjoy going to local shows and you'll see my photography exhibit includes not only big rock stars but also local artists," Harris said. "Local artists become big artists, so we included some local people in my exhibit."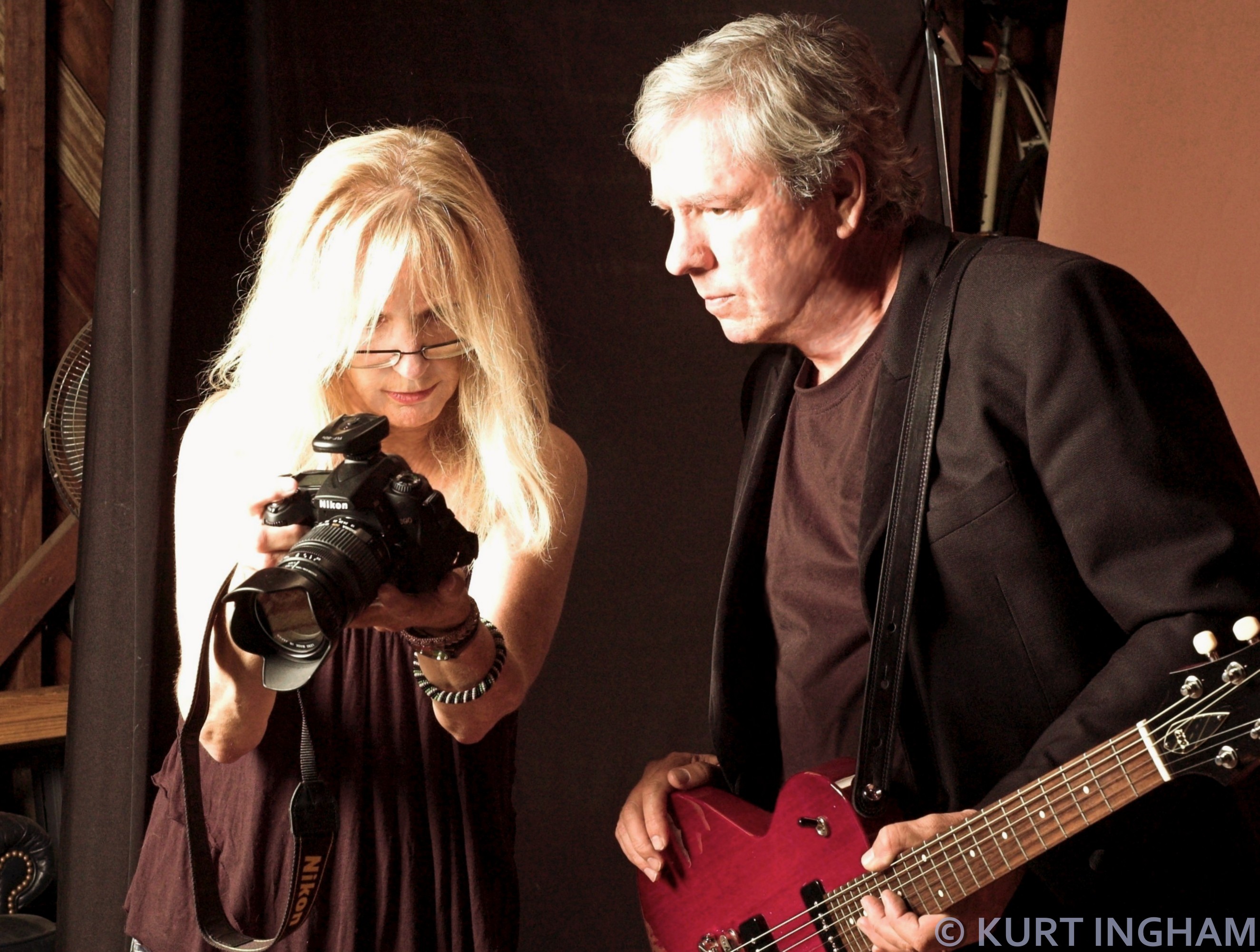 Vast Catalogue of Photos
Harris has a remarkable body of work, but she goes under the radar because of her gracious humility. Many of the most well-known photos of rock stars featuring The Who, Prince and Iggy Pop were taken by the soft-spoken Harris.
Harris' photographs of musicians have been published in Rolling Stone, MOJO, Billboard, Los Angeles Times, Creem, Music Connection, Warner Brothers, Penguin Books, St. Martin's Press and many more. Spanning Buffalo Springfield to the Red Hot Chili Peppers, her work includes many of the most important figures in rock that came through her native Los Angeles throughout the past five decades. Check out her blog, Fast Film.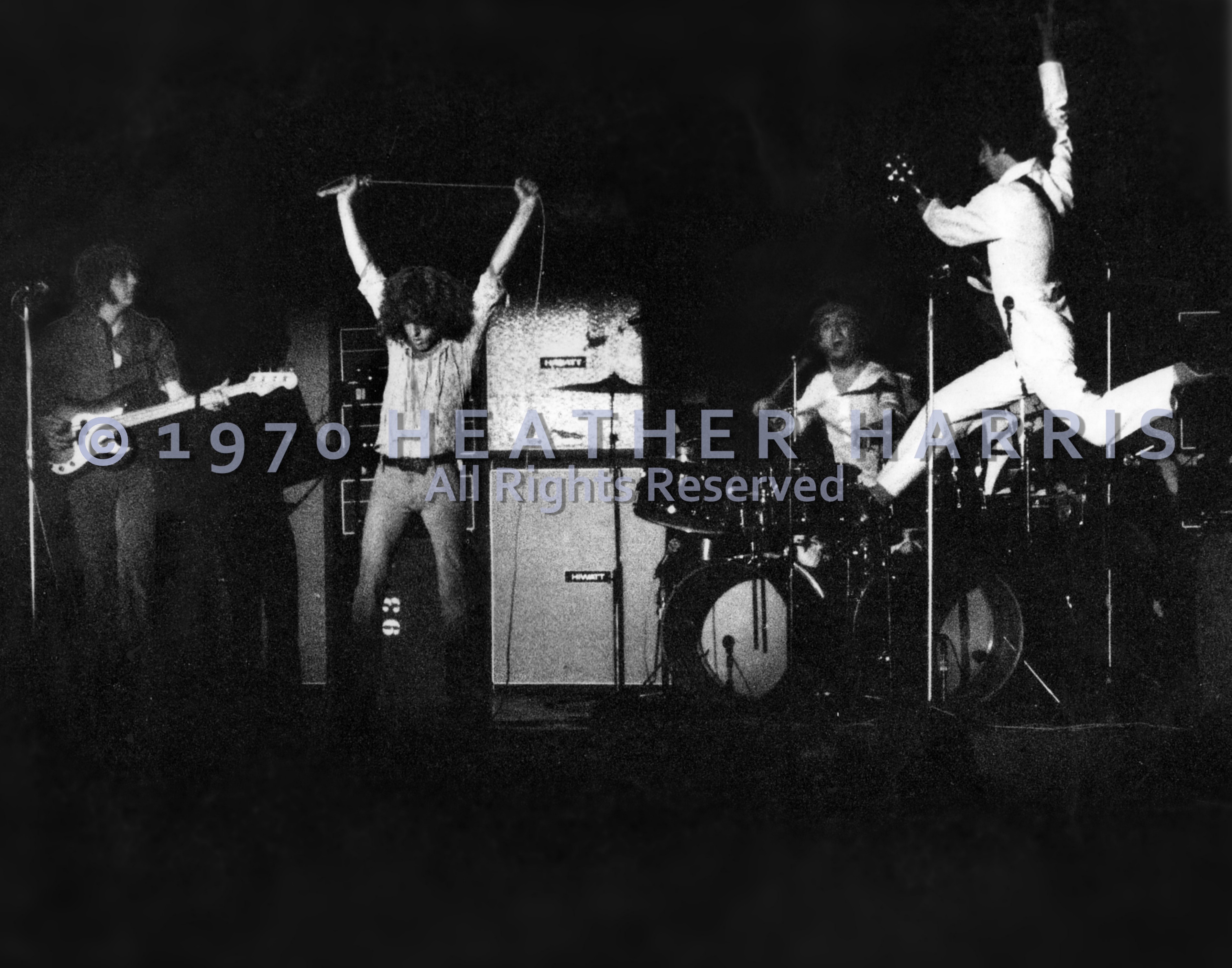 Under The Radar
"A lot of people are surprised to see my old stuff as well, because people konw the images but don't know my name," she said. "What I think I've done is document music acts with a fine artist's sensibility. It's always amusing when they say 'You did that?' It's funny that on Facebook any uncredited, good Stooges photograph leads people to say, 'Is that one of Heather's?' Well, if anyone thinks any good photograph of the Stooges is by me, my work is done."
Harris who has been shooting photos since the late 1960s has seen many changes in how photos are taken over the years. How has she preserved the images?
Digitizing Images Today
"It takes money," she said. "I have 40 years worth of images, when we had the earthquake in Northridge, the chimney fell into the bedroom closet and that's where my pictures were. So it's not as if they haven't been endangered. Some people have full time assistants digitizing, I don't have that. As far as the digital stuff, I backed up most of it on DVDs, I'd still like to get a book out because we still have books, since the middle ages, and that's a form of preservation in and of itself."
Harris said there are very few photographers she pals around with, and even fewer she admires.
"One of the music photographers I was most influenced by is David Gahr, and the most amazing thing about his photos is I've seen them in person and they look exactly like they reproduce," she said.  "He had a beautiful tonality that reproduced exactly like it looked. His images would look good even in newsprint. He had a nightmare – his studio burned down but he had lots of books out there. I bought his book, The Face of Folk Music. His stuff always stands out as the best."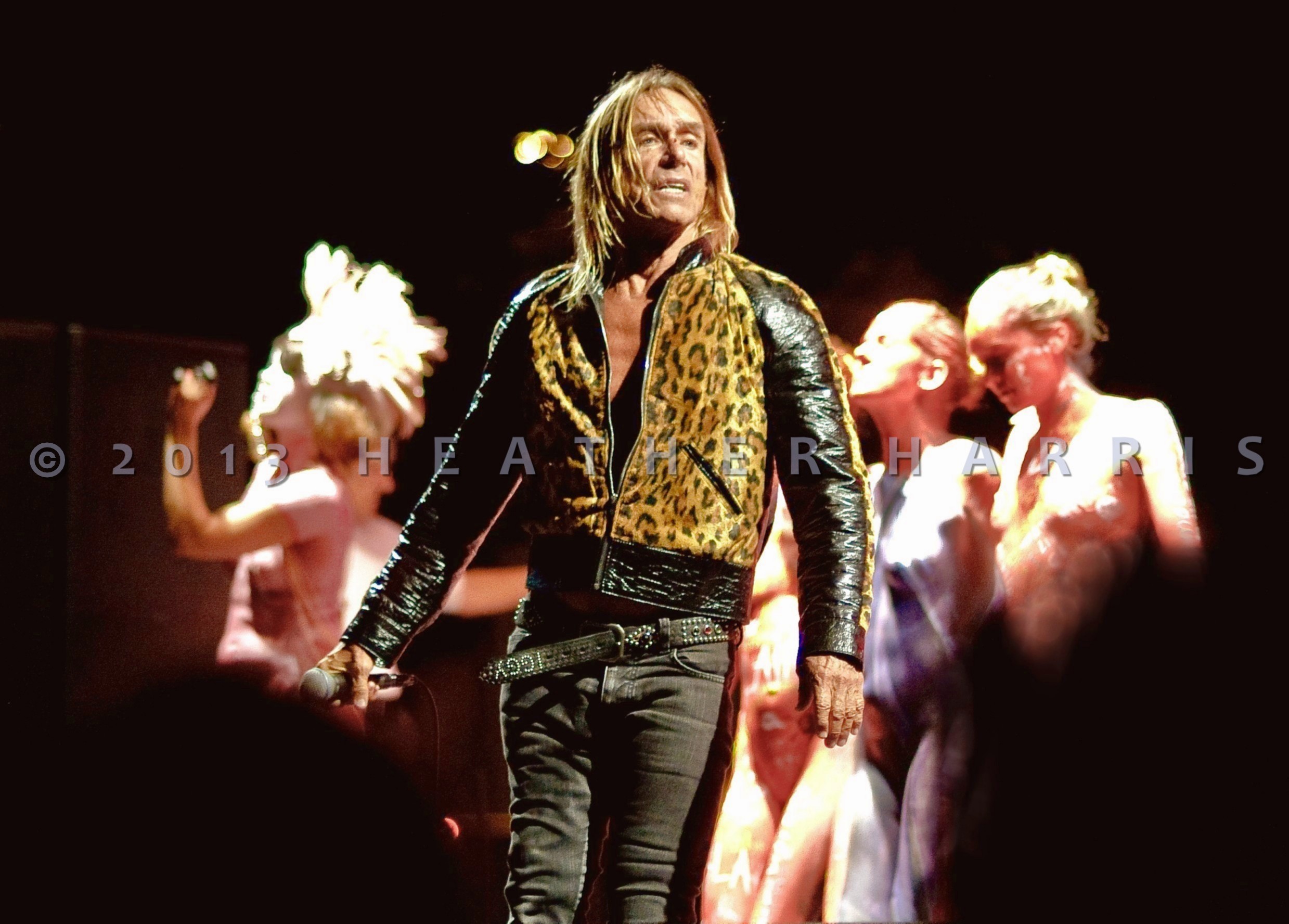 The Future of Photography
As far as equipment, Harris says that for her, it's Nikons all the way and she shoots with a D3.
"You've gotta have full frame," she said. "All the clients want huge files. Your friends complain but clients want huge files. I had always pushed film, I like the look better, I don't use flash unless I have to. I use the little camera as a snapshot camera, it doesn't scare people. It's good enough for most usage.
As for the future of photography?
"The future already happened," she said. "It's the micromanagement aspect of the music business rather than visual experts controlling the media."
The digital revolution has also played a role in Harris' work and she has adapted. She said while digital is relatively inexpensive compared to the old days of photography, she also enjoyed shooting on film.
"I always took a lot of shots, even on film," Harris said. "'People ask why did you shoot black and white? There wasn't fast color film until the 1980s. It was three times as expensive, but most of the publications were printed in black and white. Yeah it was expensive and also it was hard to duplicate and retain."
Harris has had her share of wild experiences out in the field.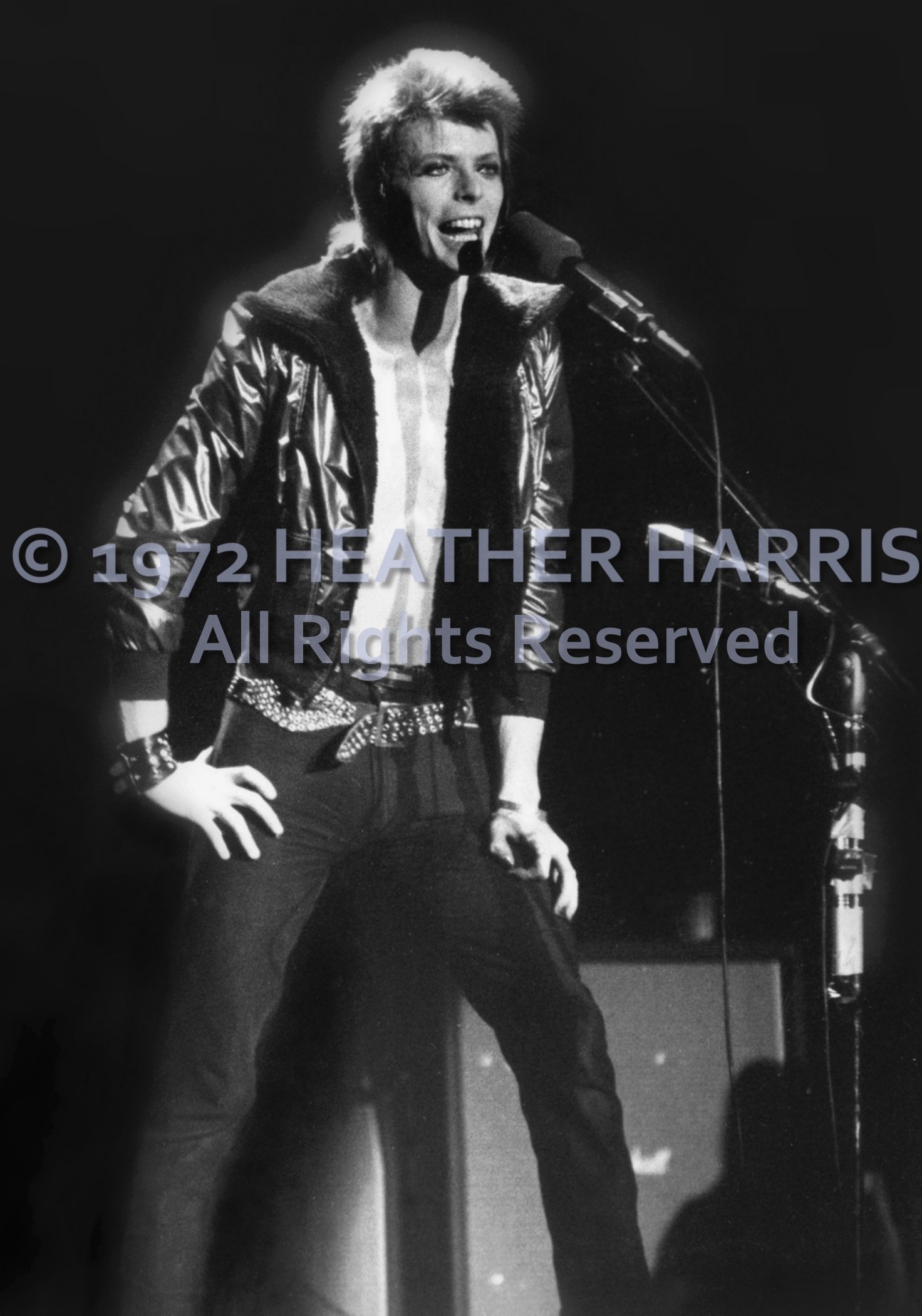 Scrapes In The Pit
"The funniest one is, the first concert I went to where they blocked off the stage from the audience and that was the Palm Springs Pop Festival which was before Woodstock in 1969," she recalled. "They blocked off the stage with chicken wire, I just tore it down and took pictures of The Flying Burrito Brothers with Gram Parsons. Why do I only have one picture? Ten thousand people followed me and rioted. They rioted all the way to Taquitz Falls."
Harris said there is one main difference in today's music than when she first started out.
"When I first started going to shows there were more Titans straddling the Earth, Jimi Hendrix, like that but the opening bands sucked," she said. "The big thing about the outfits that put on concerts here for the first time they tried to put on three good acts. Nowadays it's hard to find bad bands, and there are a lot of good bands. But they're not great."
Harris said: "It's a different world, it matches the bombardment of the current audience who want sound bytes and want things fast and short. I still think the greats of any art form can surpass the limitations of any era by being unique to themselves and universal so I think there's still room for that."
She added: "Music is wallpaper to most kids. But younger people like to go to the show and they get their friends jazzed to go to the show. But music fans are music fans. That's one thing that won't ever change."
Pop Obscure Records is located at 735 S. Los Angeles Street in Downtown Los Angeles. For more information go to the Pop Obscure Facebook event page.