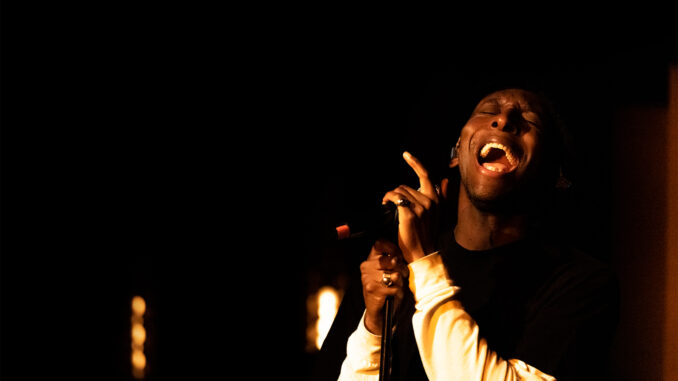 Photos and Words by LUIS MORENO
The Peppermint Club isn't a large venue but it's intimate. It was a perfect spot for Samm Henshaw to meet and introduce himself to new and soulful music loving fans. Henshaw performed recent and unreleased singles.
This British-Nigerian singer with his blondish top hair spoke softly, but when he sang he delivered with emotion and conviction.  Henshaw has more than meets the eye. Henshaw is not just a singer, but also a singer-songwriter and record producer.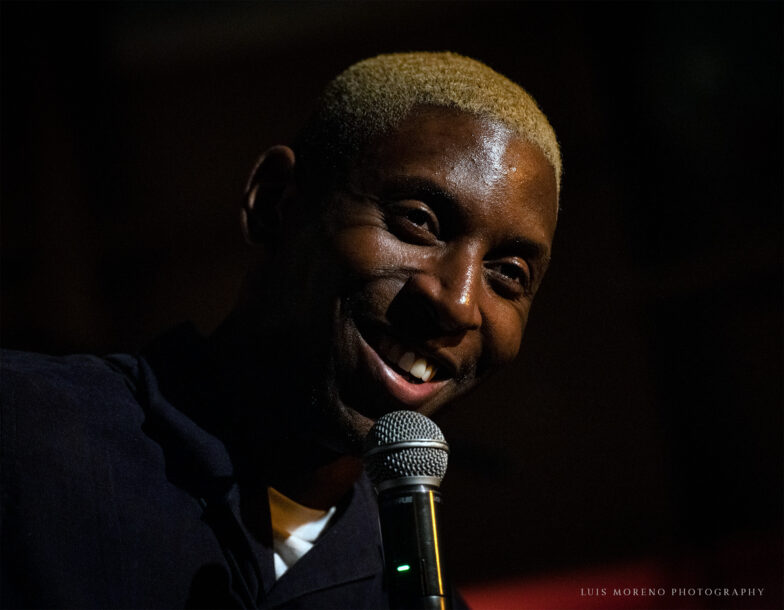 Henshaw's opening song "Thoughts and Prayers" tells you so much about his frame of mind and history. Henshaw is a PK (Preachers Kid) and he delivered the message with a gospel sound influence.  His voice cruised through the night singing and rapping. 
I turned around several times throughout the night to monitor the vibe. Some people were bouncing to the bass drum beat, others were swaying with eyes closed. By the time the song "Joy" was up, the Peppermint Club was in full automated cruise control with Henshaw driving and navigating the space.  Throughout the night Henshaw sailed between future and past releases. 
Henshaw's  future is …. Bright.  Catch him if you can before he becomes so popular that these intimate shows become a thing of the past.